Modern Interior Design Integrating English Medieval Towel into Contemporary Home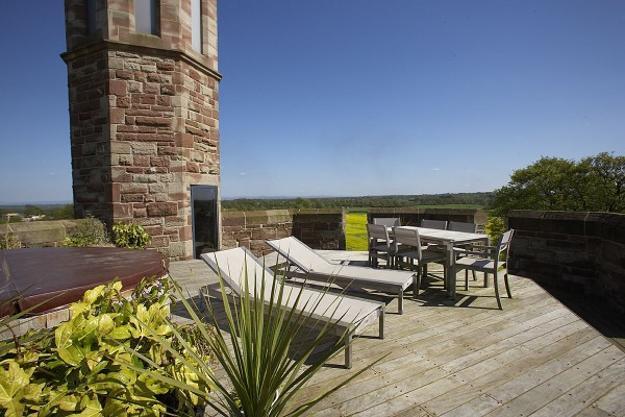 This contemporary house design with modern interiors and an integrated English Medieval tower into its architecture looks unusual, interesting, very functional and welcoming. Medieval towers are unique architectural designs and true wonders that can enhance and beautify modern interior design in minimalist style.
Combining the English Medieval tower and modern house design in minimalist style creates a bright and beautiful extension, increases living spaces and improves modern interior design in many ways.
The Medieval tower gives character to this modern house design, increases home values, creating one-of-a-kind appearance and adding eclectic style to the exterior design and modern interiors. The striking modern house is located in Cheshire, UK, and offers gorgeous rooms that serve as a place for demonstrating movies and photo shoots.
Modern interior design integrating Medieval tower into contemporary home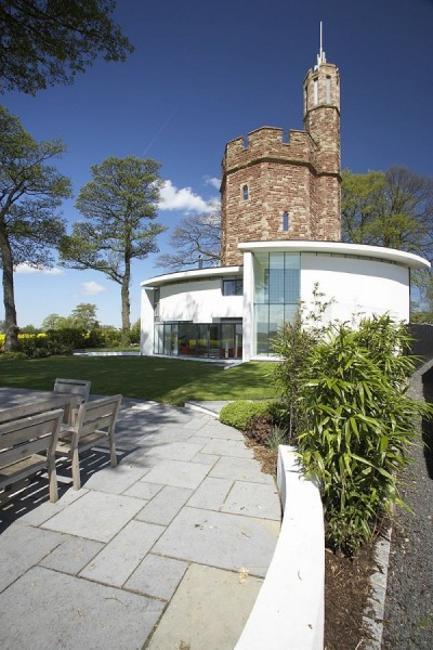 This contemporary home design demonstrates the beauty of the ancient buildings and the flexibility of modern architectural designs, harmoniously blending the English Medieval tower into modern house exterior and creating bright and impressive interior design.
Envisioned by the architects from architectural studio PrimeShootLocations, www.primeshootlocations.com/, this amazing, bright and modern house offers unique living spaces with personality. Surrounded by beautiful landscapes, the contemporary home exterior and its architectural interiors provides contemporary level comfort, functionality and outstanding appeal.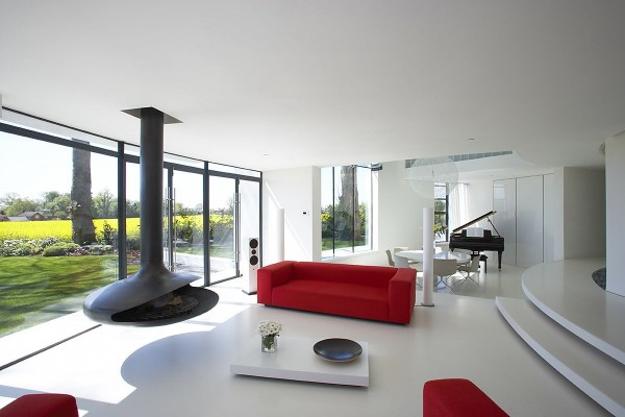 Modern interior design bathes rooms in natural light and creates attractive contemporary living spaces filled with stylish room furniture and decor accessories. Airy and bright light color palette looks perfect with functional and comfortable interior design ideas in minimalist style while brightened up the old tower elements. The tower exterior and interior design with ancient spiral stone stairs bring the spirit of the Middle Ages into cozy and inviting contemporary home.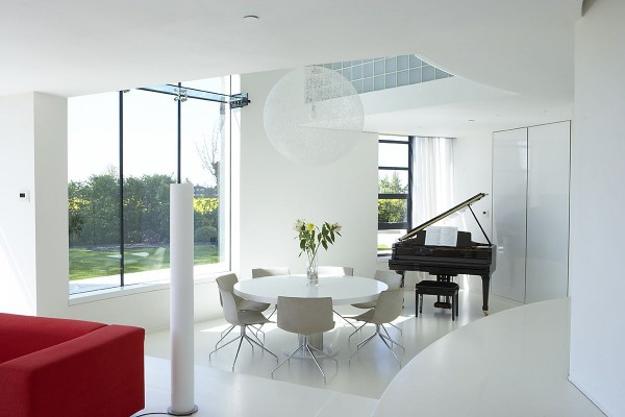 The modern house includes an open living room design, five bedrooms with en-suite bathrooms and a mezzanine. Modern living room provides the perfect setting area for entertaining or relaxation. The tower add interest to modern interior design and enrich contemporary bedrooms with fabulous veiws of countryside landscapes.
Modern conversion designs
Former industrial spaces converted into stunning factory homes
Amazing converted homes impress with unique architectural designs and modern interiors
Contemporary loft conversion design, Oriental House in San Francisco
Modern house exterior and outdoor living spaces
More from interior design styles

Here is a new design concept of Ibis Hotel in Sao Paulo, Brazil. The contemporary and original interior design invites everyone...