Amazing Converted Homes Impress with Unique Architectural Designs and Modern Interiors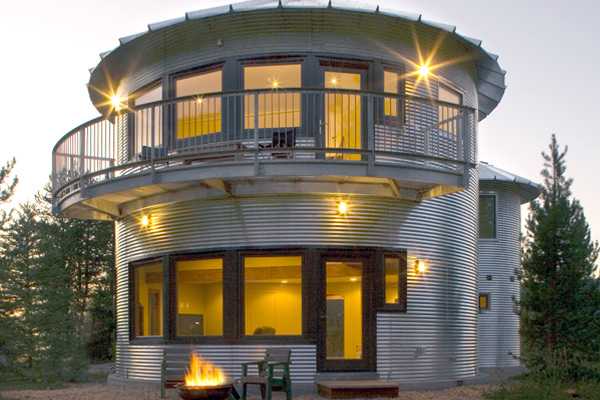 Grain silo redesigned into contemporary home
DECORATING SMALL APARTMENTS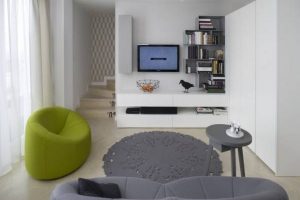 These fabulous converted homes are former warehouses, factories, barns, bomb shelters, underground missile silos, firehouses, fire towers, and churches. Today the old buildings are often repurposed for modern residences, perfect for an adventurous buyer with a budget for renovation. No structures are off limits as potential homes that make a statement.
There is an endless source of innovatively converted homes in the major cities and small villages. All conversion designs are inspirational and impressive. Here are a few unique architectural projects and photographs of modern interiors that prove that any old building and structure can be re-imagined into a unique contemporary home.
BLDGS converted a warehouse in Atlanta, Georgia, USA into a contemporary home with office spaces. Until 1999 the Villa de Murph was an unappealing Circa-1947 automotive parts store that stood empty since the owner died seven years earlier.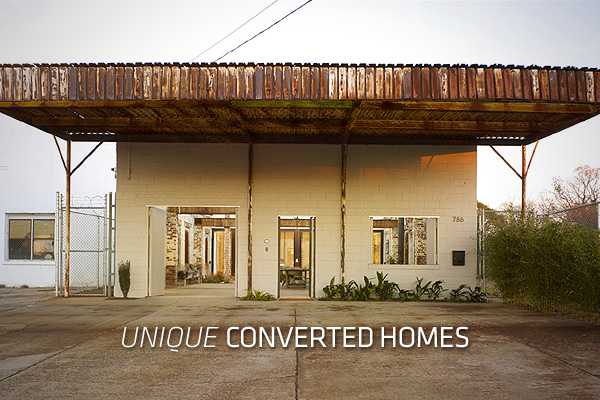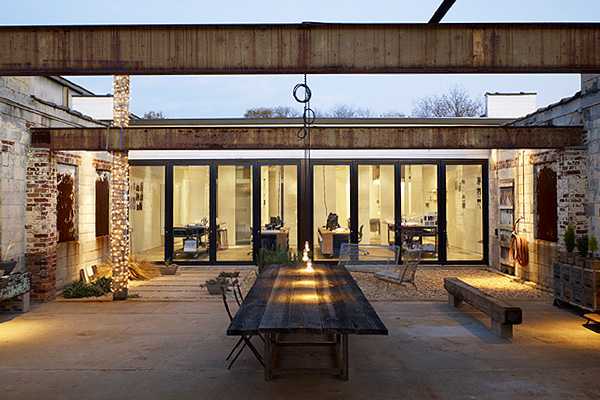 After demolishing of some parts of the building, BLDGS started from the walls, the slab, the rust, and the roof joists, creating a combined studio and home design with a private courtyard and a fireplace.
A trolley garage and firehouse in Philadelphia, USA shows its stylish conversion and bright architectural design by OnionFlats. In 2007 this structure, which started out as a trolley maintenance garage, then a firehouse, was transformed into a modern home. The 5,000 square-foot space now features an observation deck over the living room, reclaimed lumber elements, and spacious, stylish and bright look. The attic was opened into a mezzanine and gives a unique character to the contemporary interior design.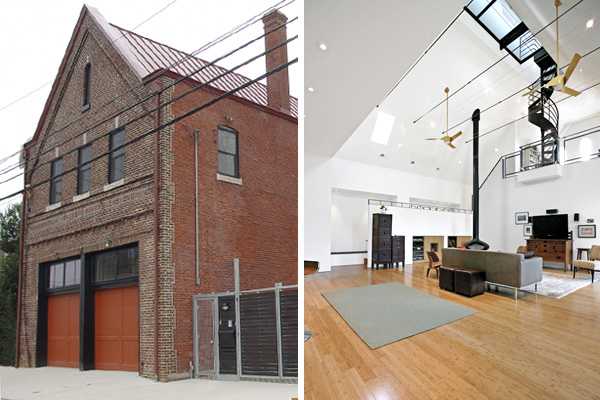 A factory in Philadelphia, USA, converted into a residential building by OnionFlats. For 80 years, this was the site of Capital Meats, a meat packing plant. In 1999, the seven crumbling structures began their transformation into Capital Flats offering eight residential spaces.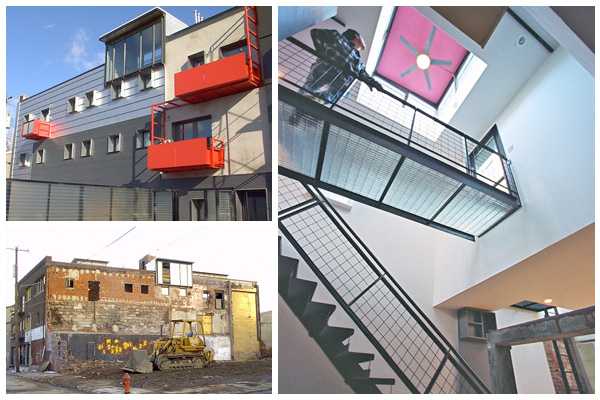 Capital Flats is just one of countless examples of old churches, garages, plants, and various industrial spaces transformed into single-family and multifamily dwellings.
Former industrial spaces converted into stunning factory homes
Contemporary loft conversion design, Oriental Warehouse in San Francisco
A bunker in Bremen, Germany was turned into comfortable modern homes by Rainer Mielke. Around 2,000 WWII-era bomb refuges still stand in Germany. Ranier Mielke began transforming them into homes 15 years ago. The thick walls of the bunkers feature windows, but keep the living spaces cool in summer and warm in winter. In addition to being recycled, the properties are energy efficient, unique and attractive.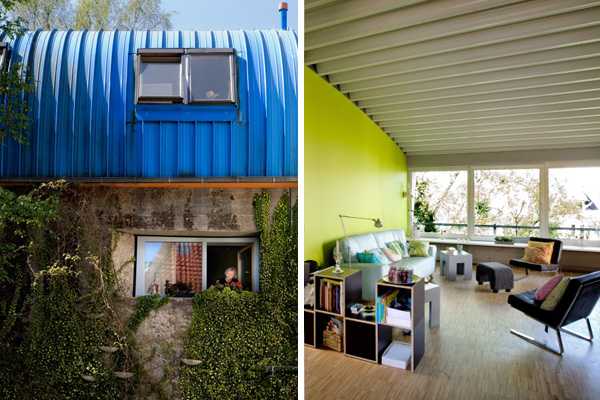 The Fire Tower in Judith Mountains, Montana, USA was converted into a beautiful home by Prairie Wind Architecture. Old forest fire spotting towers were repurposed for rustic camp-style guest houses and homes.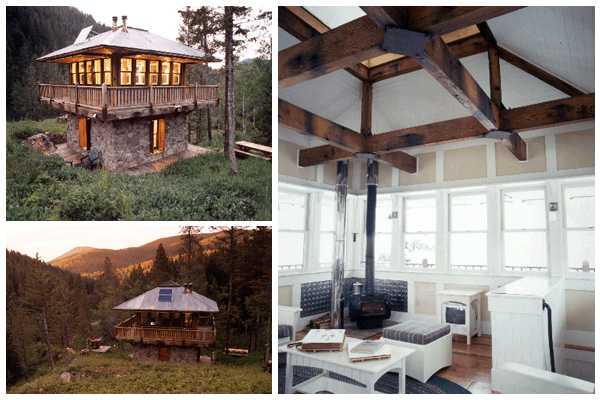 The Judith Mountain Cabin, pictured here, was commissioned in 1989 by the son of a forester and built to look like an old fire tower. Recycled materials and simplified design made the structure more practical than an original tower with all the climbing.
The water tower in Soest, Netherlands was converted into a beautiful modern home by Zecc, www.zecc.nl/. This 1931 water tower was redesigned in 2002 into a nine-level modern private home with steel, concrete and glass elements and a spectacular three-story window.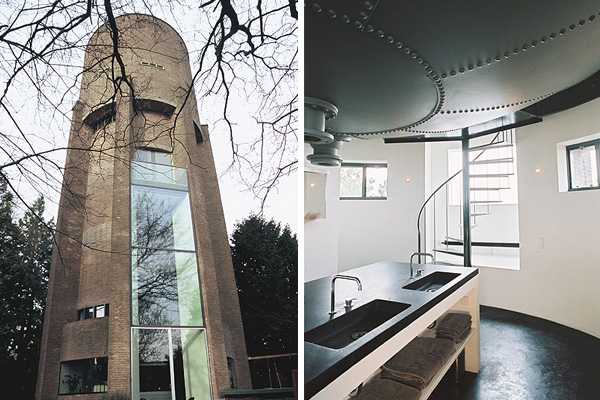 A church in Utrecht, Netherlands was converted into the Living Church by Zecc Architects. This former Catholic Chapel was minimally reconfigured in 2006 recycling some of the pews for kitchen benches and tables.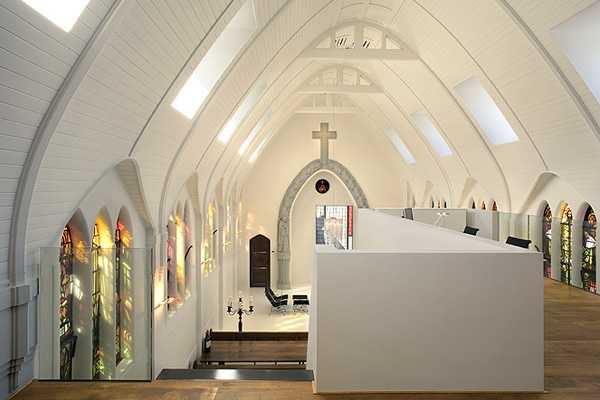 A railroad car in Mercer Island, Washington, USA was redesigned into a small contemporary house which shows off big personality. Some home-seekers move into former train stations, and other innovative home remodelers redesign subway cars into the modern apartments.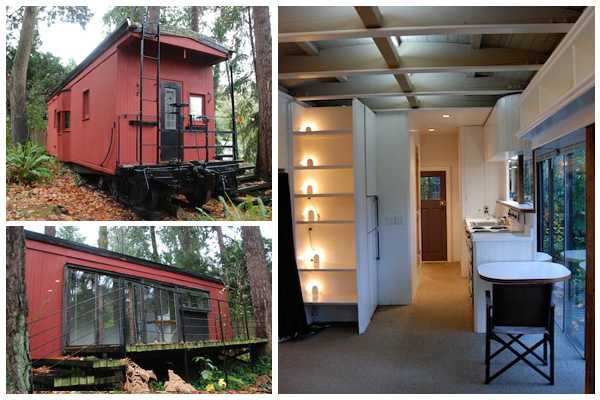 For 30 years they lived in a 1945 red caboose that sits on rails on 4.25 acres on an island in Lake Washington. These unique living spaces feature the picture windows and an 8-by-20-foot deck.
The Grain Silo in Woodland, Utah, USA was redesigned and converted into a contemporary home by Gigaplex. This exceptional home on the Provo River is built from corrugated metal grain silos that form the 1800 square-foot living space.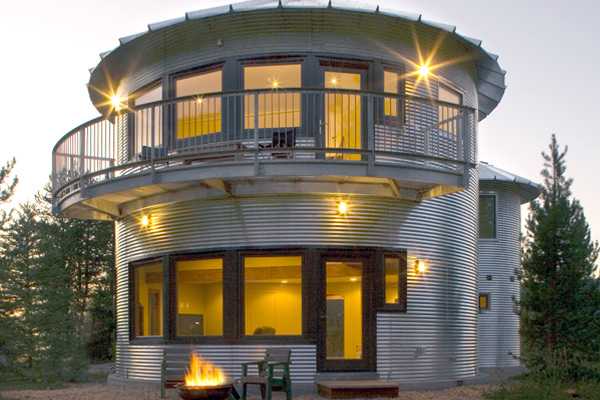 It was designed to accommodate a man, his quests, and grandchildren. The cubby like bedroom is equipped with stereo sound and flat screen monitors. Embedded wire mesh heats the floors, and the propane stove is controlled online.
A barn in Bainbridge Island, Washington, USA was repurposed by architect Don Frothingham. The old barn conversion created an impressive country home. The former 1905 dairy barn overlooking the Olympic Mountains turned into a residence in 1980.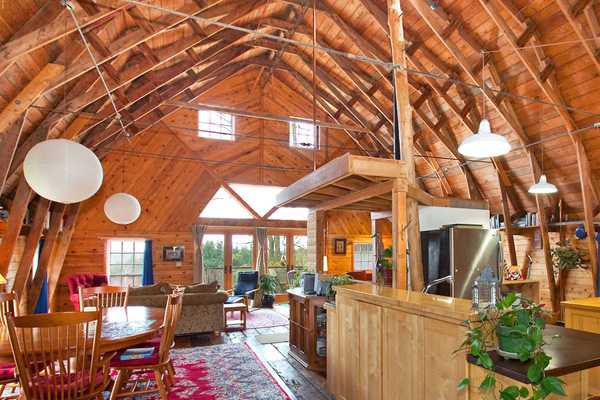 2400 square feet of spacious living spaces look very impressive after the redesign. The home boasts the soaring ceilings reminding of the old barn. The living areas stay warm and cozy due to a new extra-insulated roof.

Modern house design in Japanese style celebrates the functionality and elegance of minimalism. Airy, bright rooms look inviting and comfortable. Natural...