Lilies, Beautiful Flowering Plants for No Stress Garden Design

Decorating Ideas

Outdoor Living

Plants and Flowers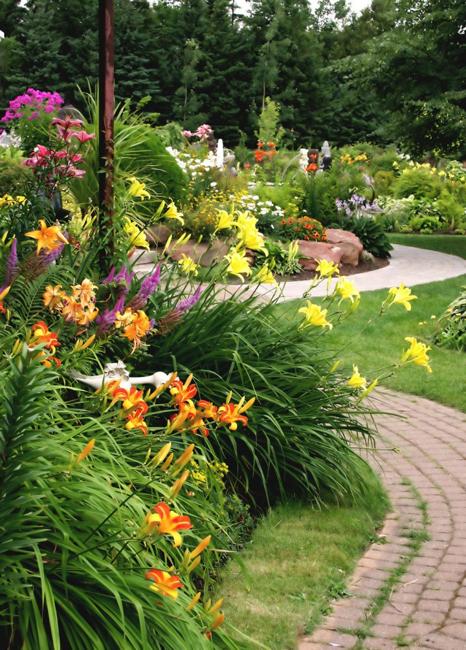 Lilies in the garden, path designed with pavers
plants for house and yard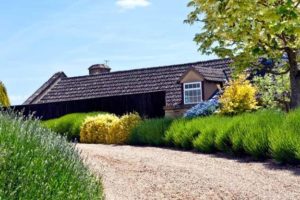 Lily plants are beautiful, decorative, and easy to grow. Lilies come in many colors adding attractive foliage and bright, warm accents of yellow, pink, red, and orange to garden design. The beautiful flowers and long green leaves are perfect for creating original compositions with other plants. Lilies make gorgeous centerpieces if several bulbs are planted side by side in a circle. Here are ideas that Lushome wants to share with readers who like to add the unique beauty of lilies to their garden designs.
Lily plants are ideal for designing edges and backgrounds for flowerbeds with small plants. Lilies look stunning against the creates of greenery in your garden. You can plant the bulbs with other flowers or create a colorful accent with lilies on your flower bed. Lilies are easy to grow, and allow gardeners to change their flowerbeds from year to year. A place in the garden which is protected from the wind and partially exposed to the sun is ideal for growing lilies.
Calla lilies, gracious flowering plants for your garden
21 ideas for beautiful garden design and yard landscaping with hostas
Lily plants in the garden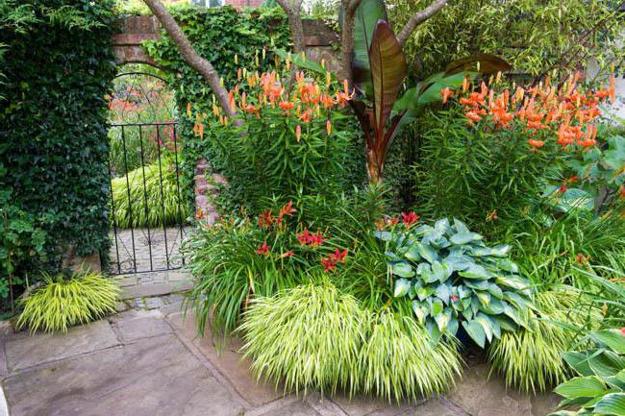 Lily flowers look fantastic with ornamental grasses or ground cover plants, annuals, perennials and small shrubs. Lily plants are excellent for multi-level garden design and colorful flowerbeds. A bouquet of lily flowers create a beautiful focal point when the plants grow in groups surrounded by other shrubs, tall ornamental grasses. Lilies are excellent plants for decorating stone walls and fences. These flowering plants add a splash of color to vertical landscaping, creative garden design with driftwood accents and topiaries.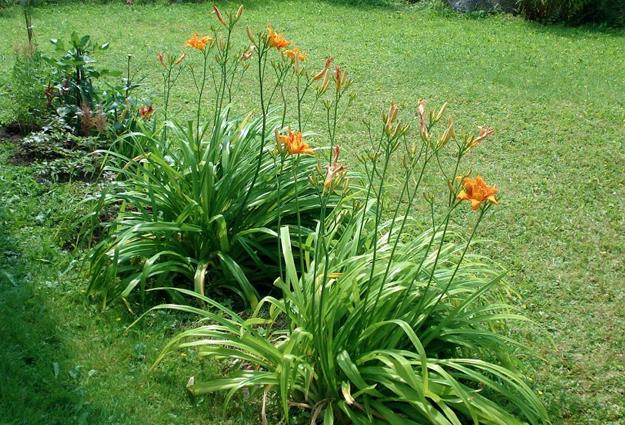 Growing lilies is a fascinating project. Various types, colors or sizes allow creating the beautiful garden with little work. Low-grow kinds of the plants, medium height, tall varieties, and hybrids allow to create unique garden designs that delight and impress with spectacular blooms and foliage.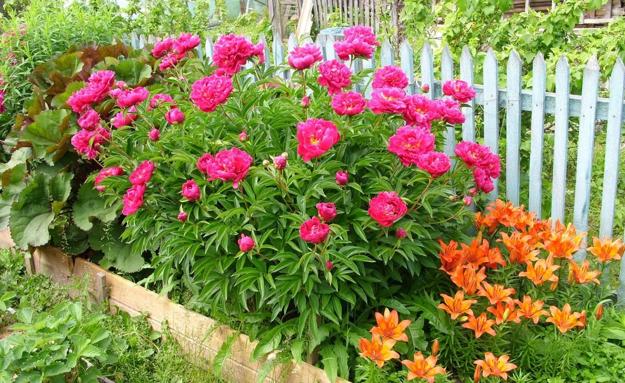 Mixing with other flowering plants
25 beautiful flower arrangements
Lily plants look lovely with other garden flowers and shrubs.  The attractive foliage is a fantastic background for small flowering plants. Perfect companions for roses, irises, and peonies, lily plants look gorgeous with clematis, lilies make lovely centerpieces and enhance the beauty of other plants.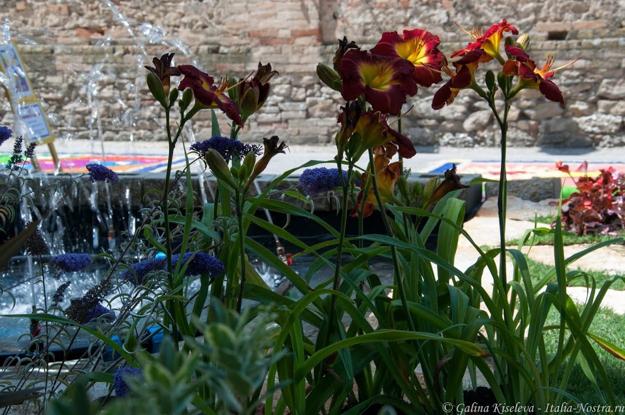 Lilies for your pond design
Small pond ideas, beautiful garden designs
Backyard swimming pools and small pond designs, beautiful backyard ideas
A small lake is a wonderful water feature that enhances the beauty of your site. Daylilies planted around a pond create an eye-catching, natural decoration, adding lush foliage and a spectacular bouquet of beautiful flowers that reflect in the water. Lilies are ideal plants which complement pond design and yard landscaping.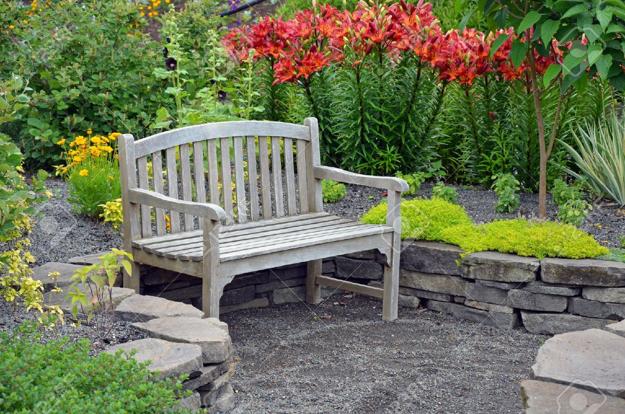 Flower beds
Invisible flower bed borders, beautiful garden design ideas
33 beautiful flower beds adding spectacular centerpieces to garden design
There are many creative ideas for garden design with lilies. These flowering plants work well as bold centerpieces on flower beds, make elegant borders, add a splash of color to green plants, beautify garden design with attractive foliage, and look harmonious with many other flowers. Lilies are versatile, universally appealing plants that allow experimenting and changing the garden design often. Looking for new combinations and innovative solutions give fantastic opportunities to personalize garden designs and add novelty to outdoor living spaces.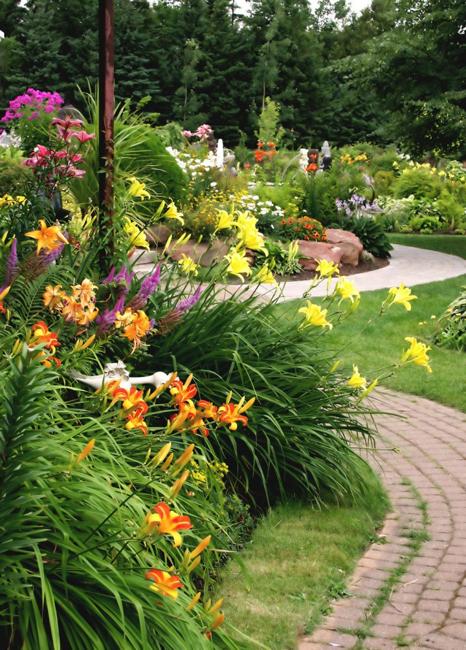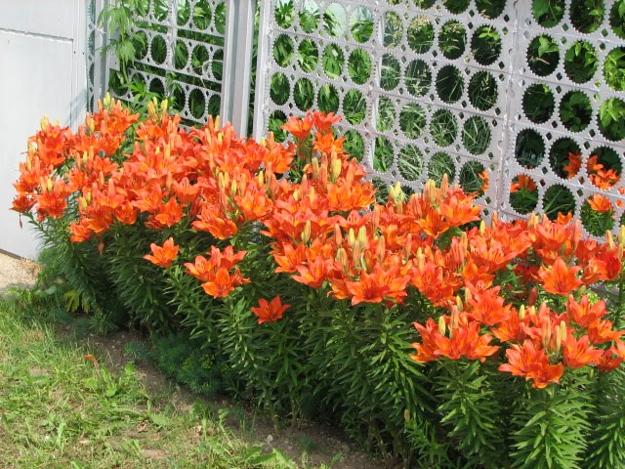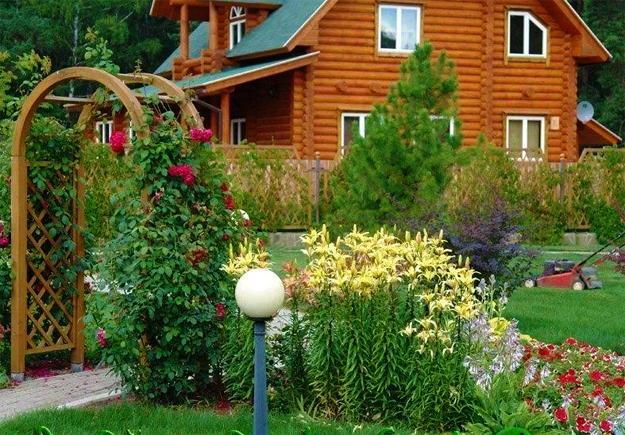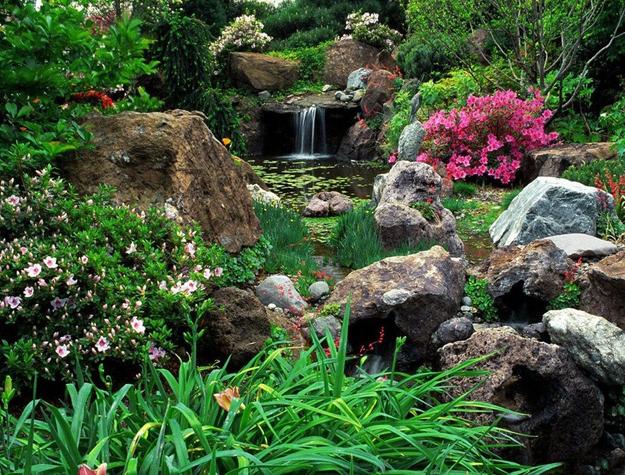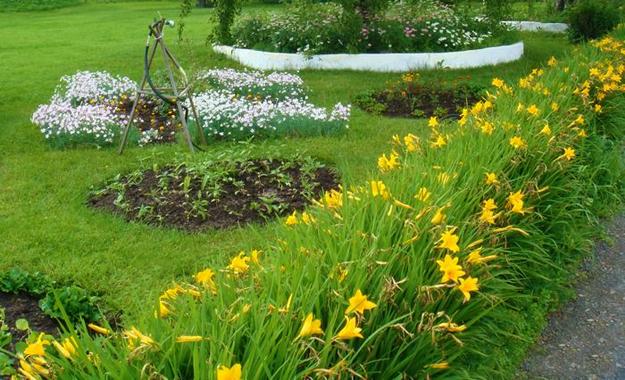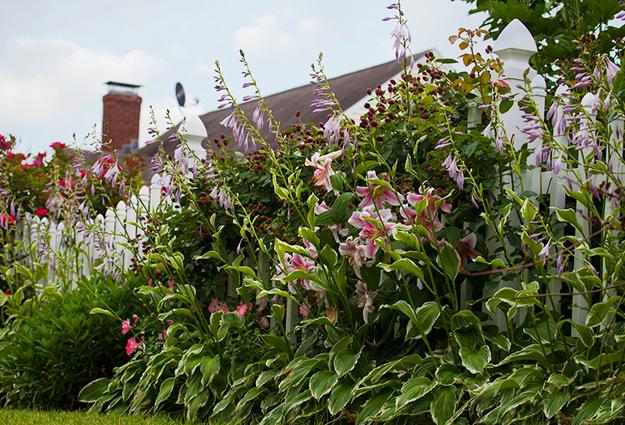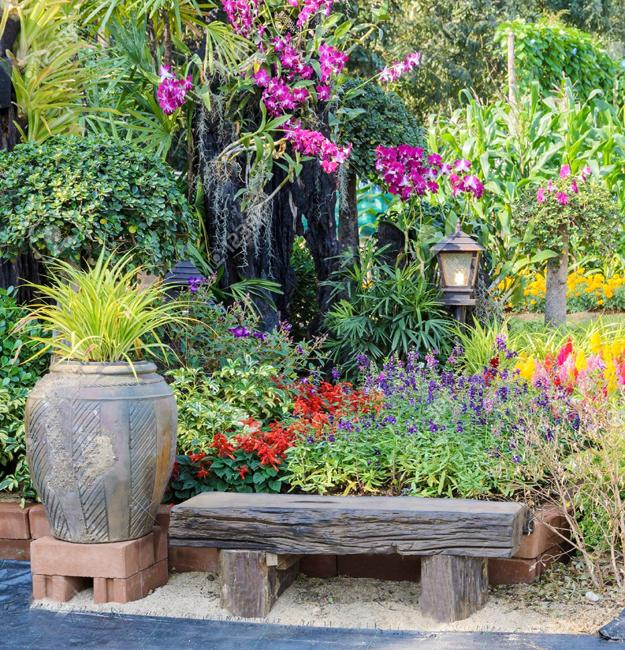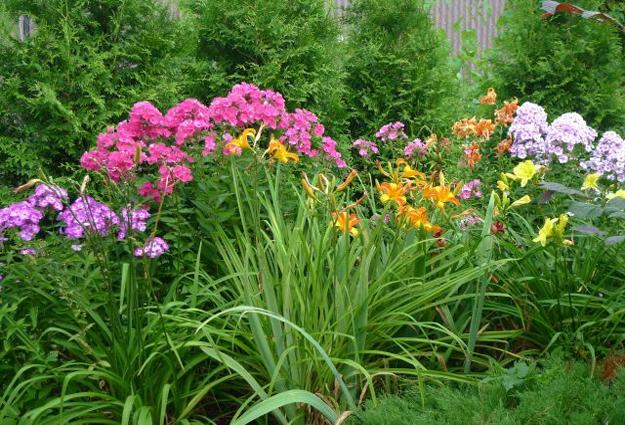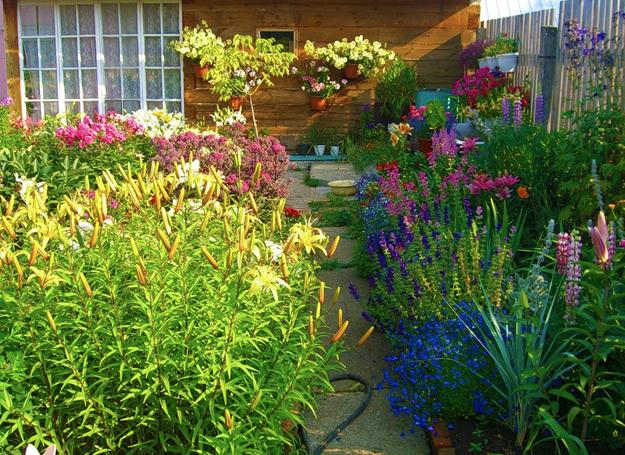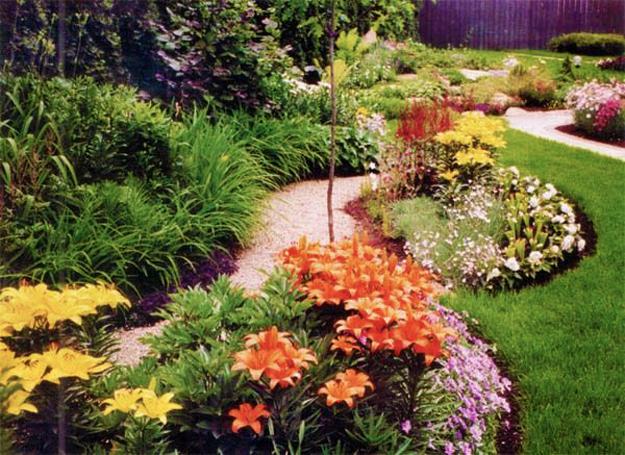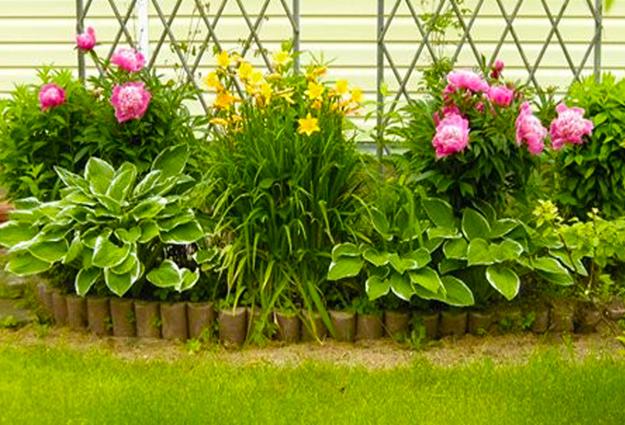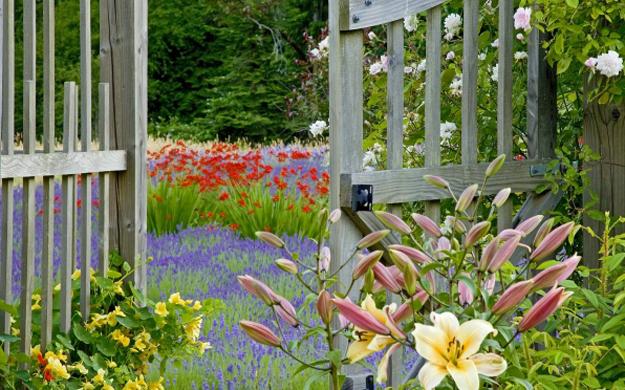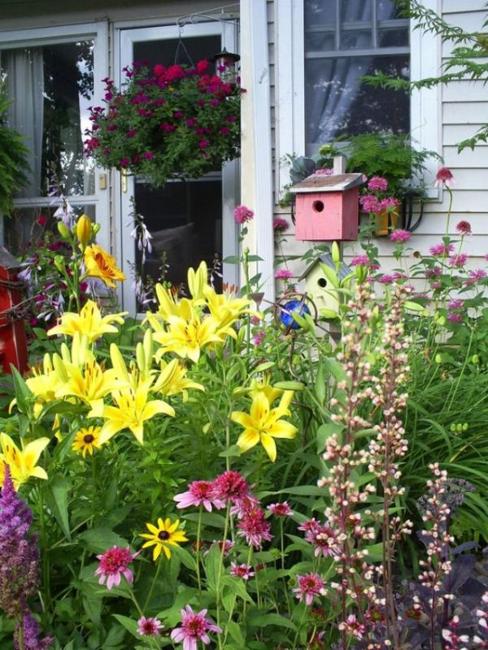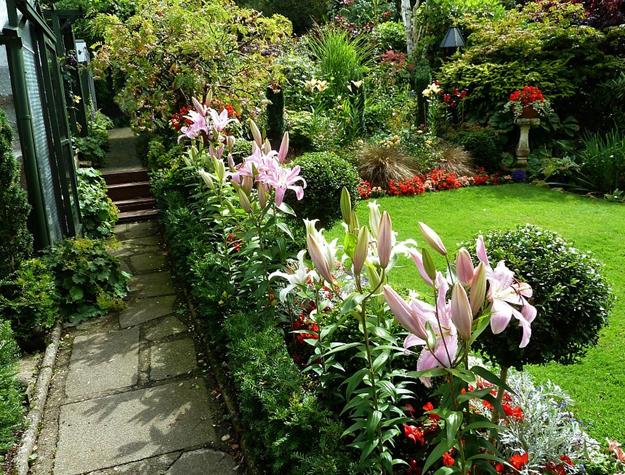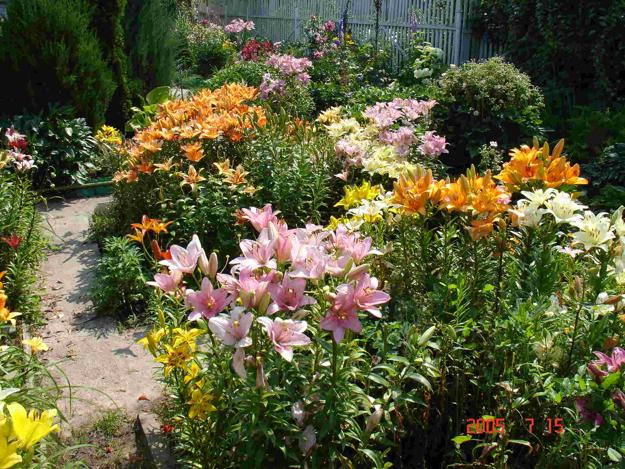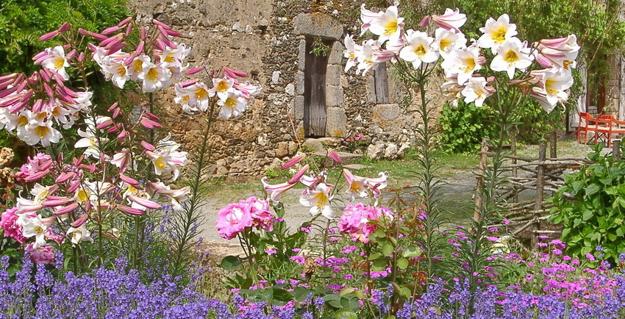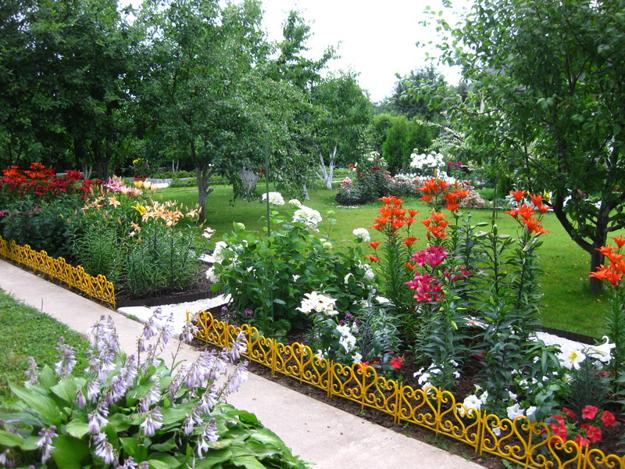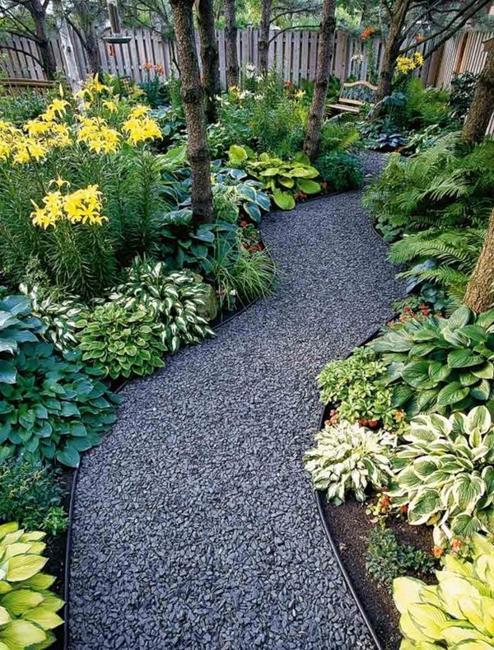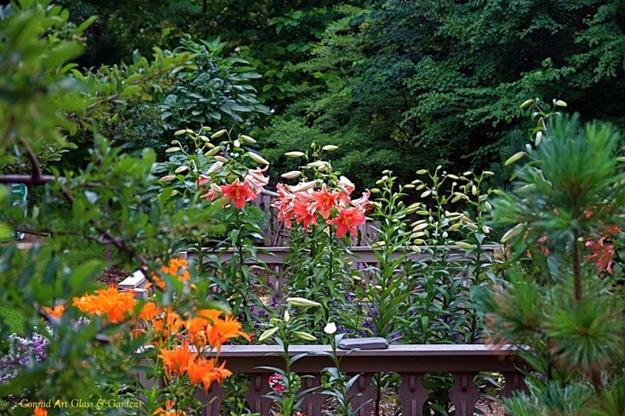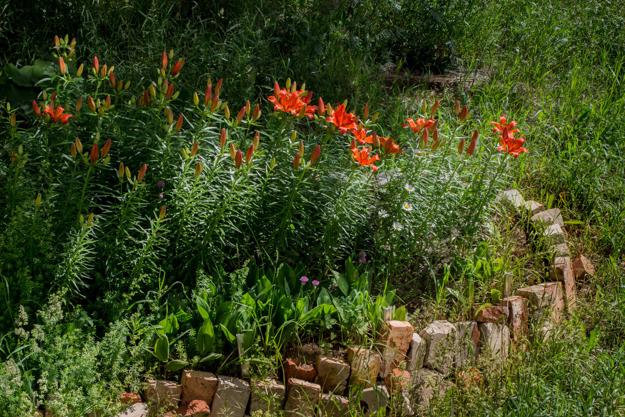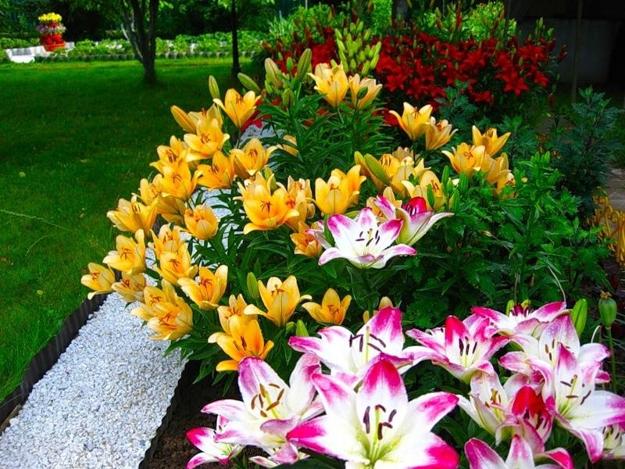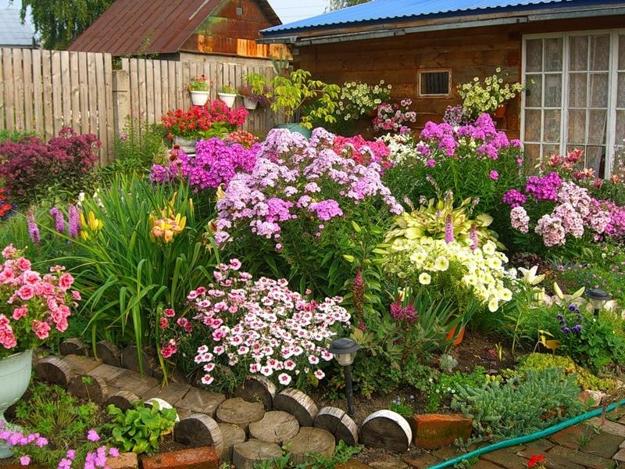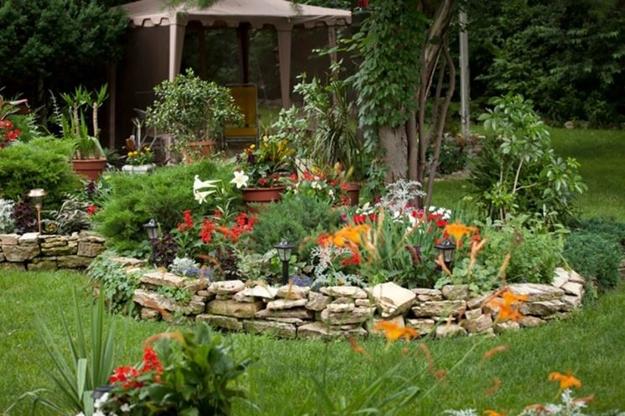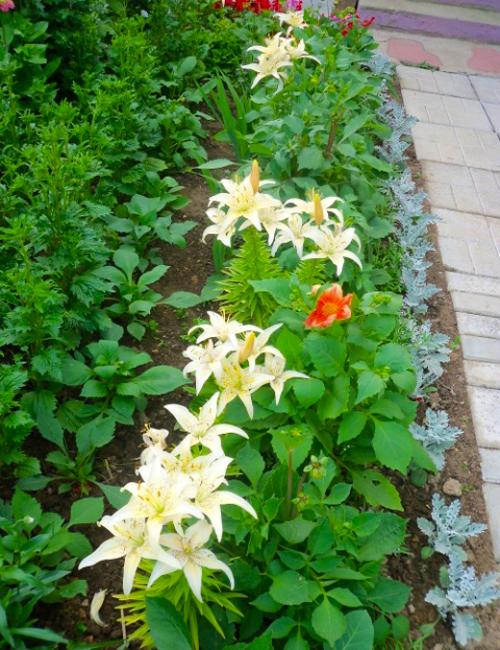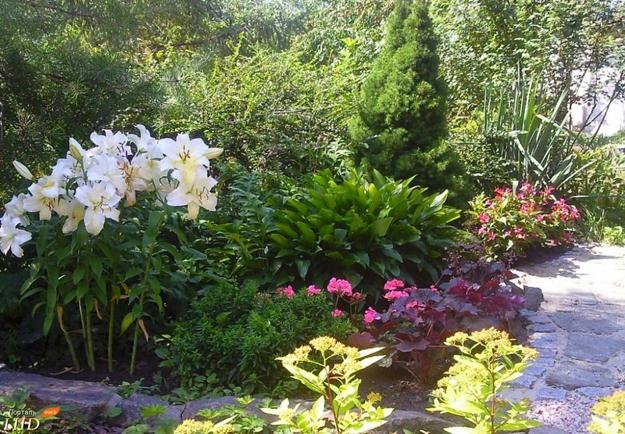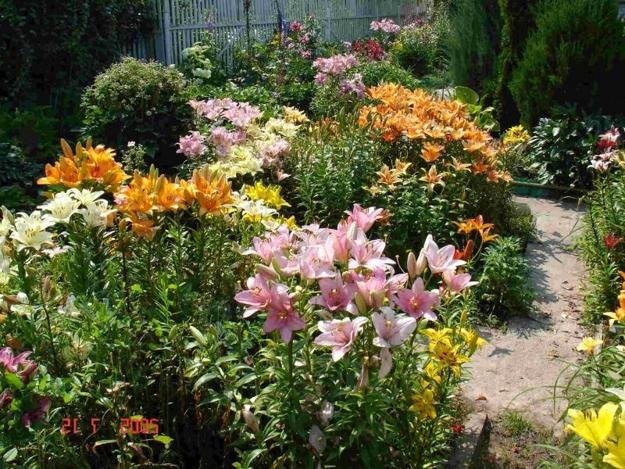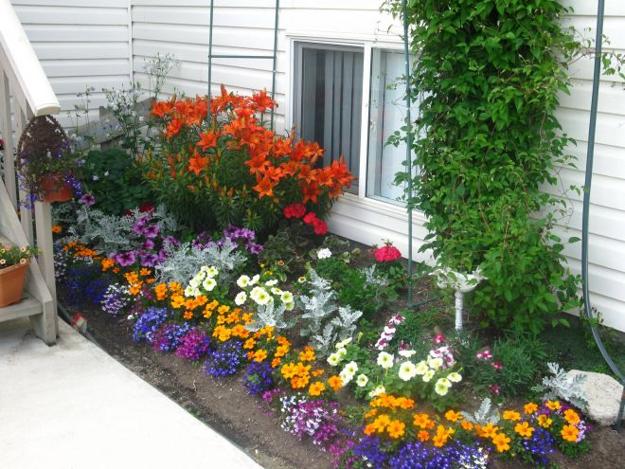 Green ideas influence traditional and contemporary home decorating. Green ideas come in various forms, and a miniature garden with edible herbs...
and enjoy free articles sent to your inbox