21 Ideas for Beautiful Garden Design and Yard Landscaping with Hostas
---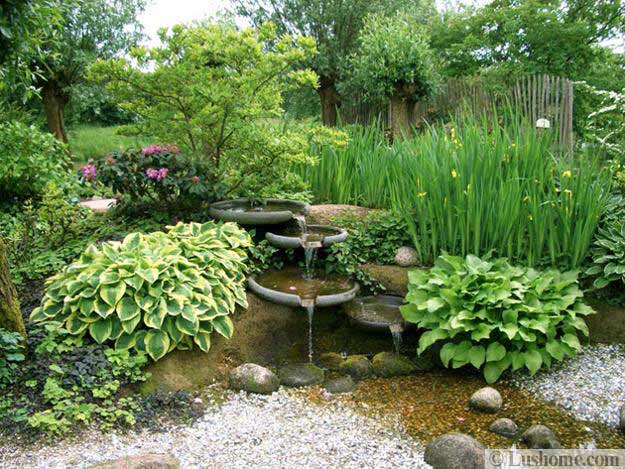 Hostas are beautiful plants for garden design and yard landscaping. These flowering plants have large green leaves that create semi sphere and grow well in sun and shade. Watering and light fertilization are the only requirements for growing hostas in your garden. Lushome collection presents great ideas for garden design and yard landscaping with these wonderful flowering plants.
Garden design and yard landscaping with flowering plants which tolerate shade and minor frost are a pleasure. Hosta plants ican be planted in March and April in your garden, and they start grow really fast turning in beautiful flower beds borders or centerpieces in 3-4 weeks.
Hostas vary in colors, leaves shapes and sizes. Partial shade for these plants is great, but they grow well in fun sun in colder climates also. Decorative hostas can add lots of beautiful colors to garden design and yard landscaping. Lots of natural light allows these flowering plants develop lush green foliage.
20 Green fence designs, plants to beautify garden design and yard landscaping
11 Feng Shui garden design tips and backyard landscaping ideas
Garden design and yard landscaping with hostas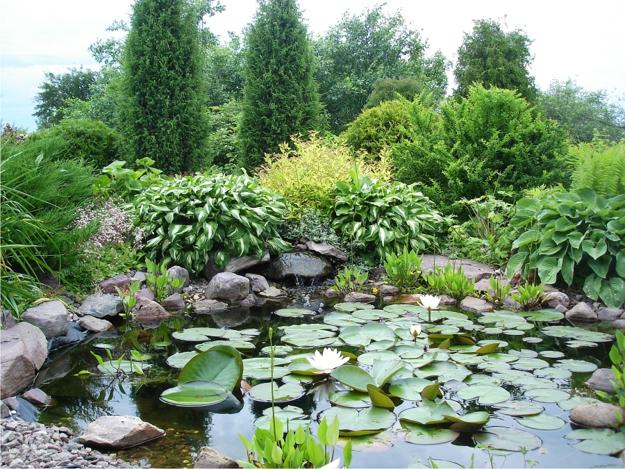 The sun loving and shade plants have white and green or yellow and green leaves, purple and grayish white with green leaves and produce white, pink and purple flowers. These flowering plants are often used in garden design and yard landscaping.
These plants are great as individual centerpieces and look gorgeous in groups. The shade plants can be grown in areas where other plants can not survive or stay healthy. Hostas grow for 10-15 years and produce lush foliage and beautiful white, pink or purple flowers, especially if these plants are regularly fertilized.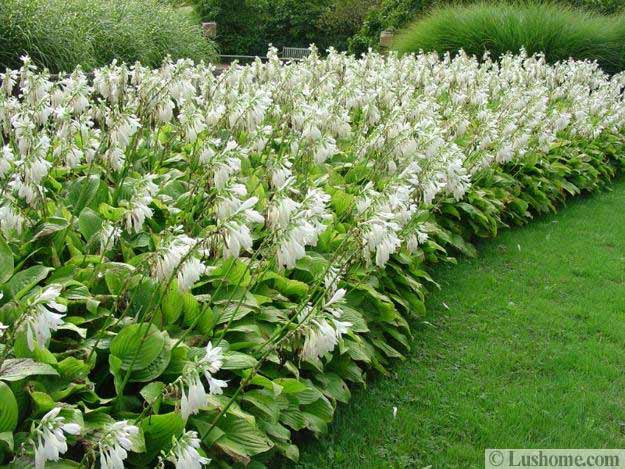 Watering is important for hostas. Watering needs to be moderate, but regular. Happy hostas create amazing centerpieces, garden pathways and flower beds borders. These flowering plants look attractive with wood and stone, brick and concrete patio stones, allowing to create spectacular combinations for unique garden design and yard landscaping.
Beautiful plants for yard landscaping bringing gorgeous fall colors
30 ideas for orchid garden design
Many gardeners collect rainwater and use it for growing healthy plants and keeping other wild life species healthy. Natural garden design and yard landscaping benefit from eco friendly ways of watering plants and fertilizing the soil.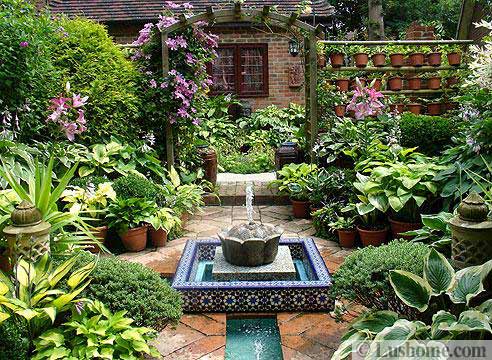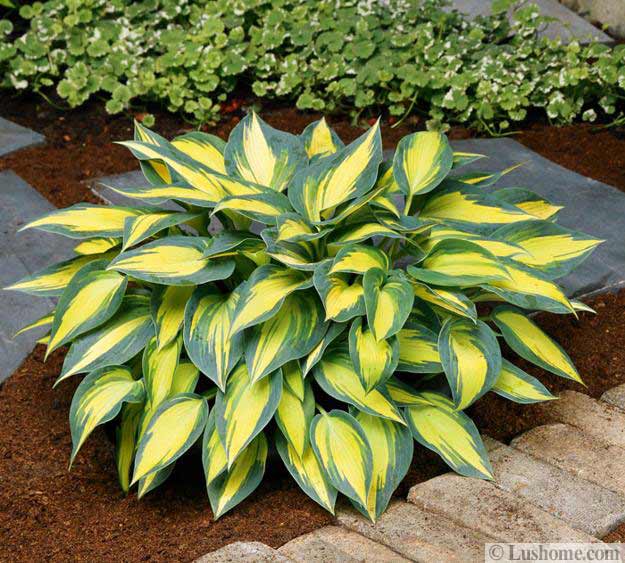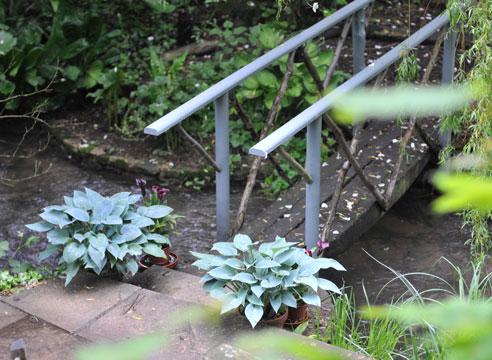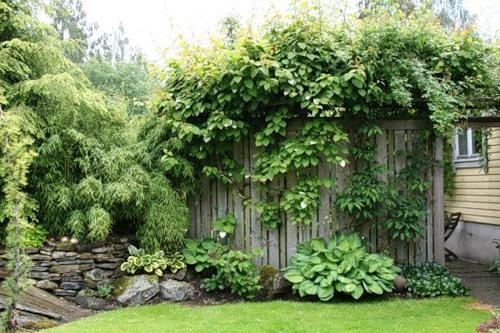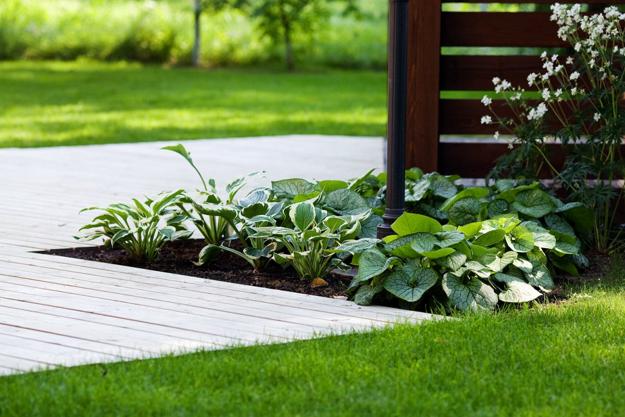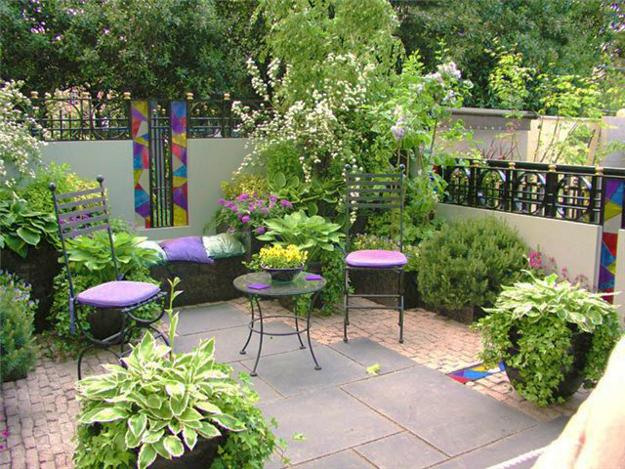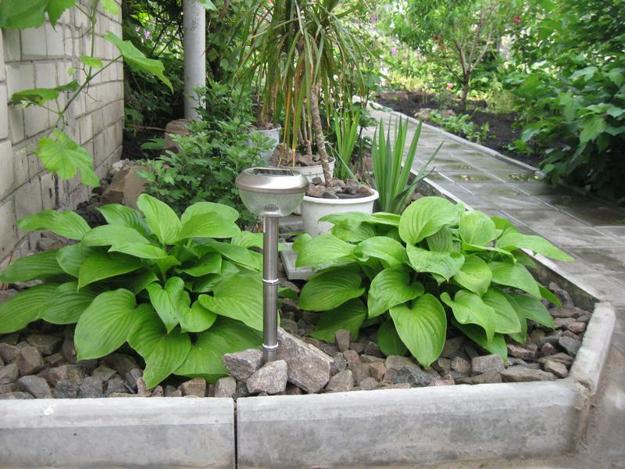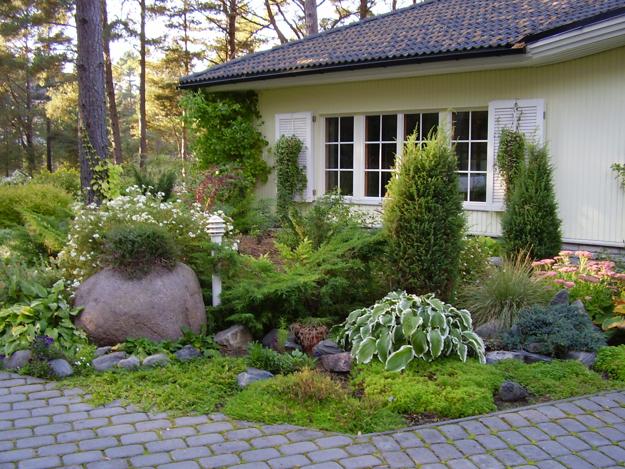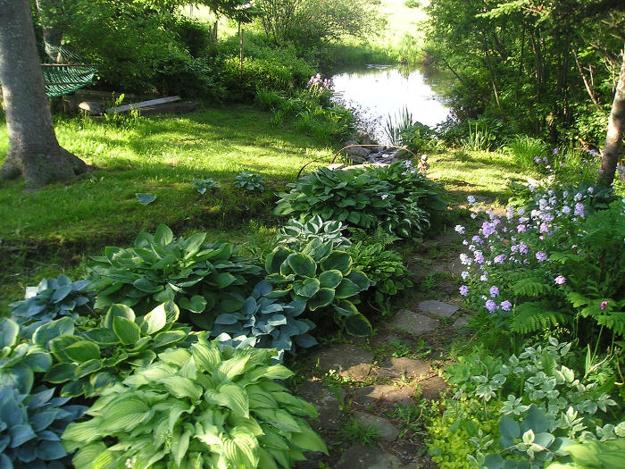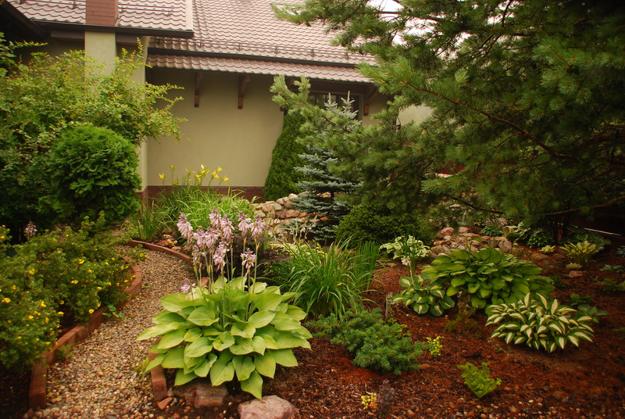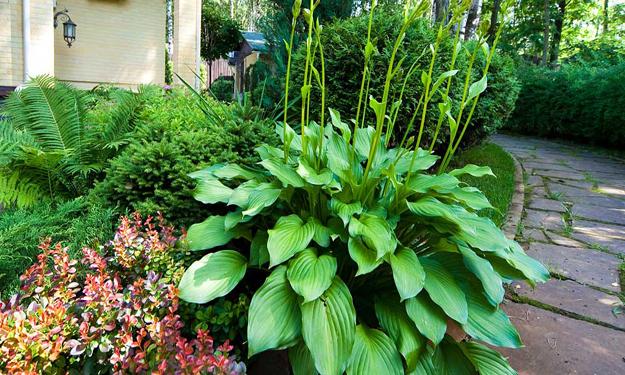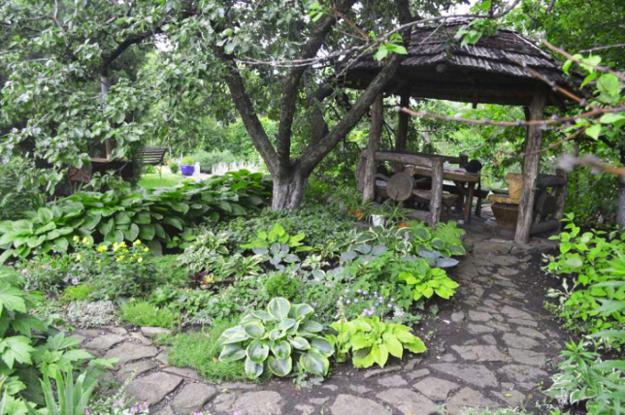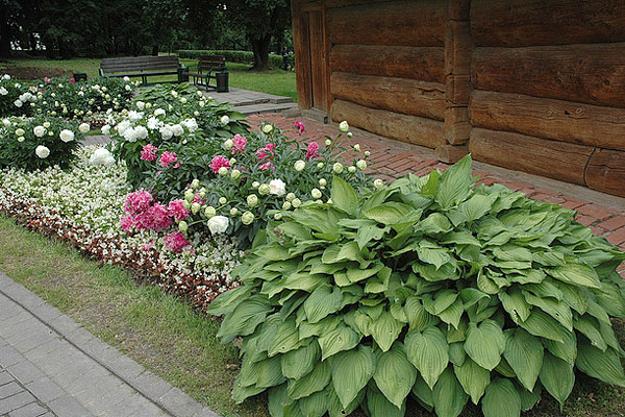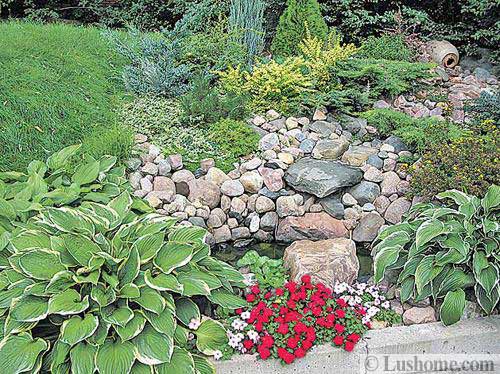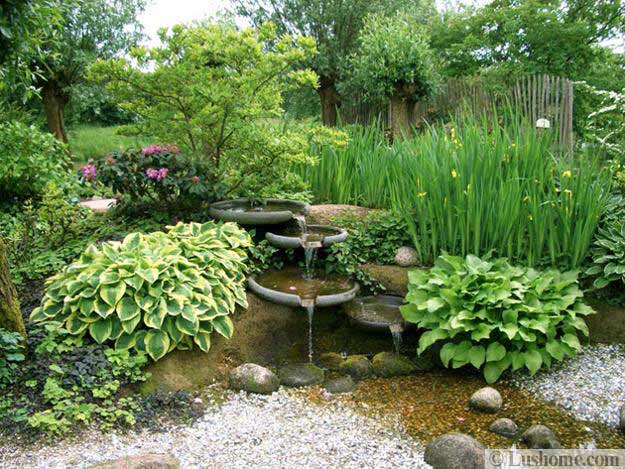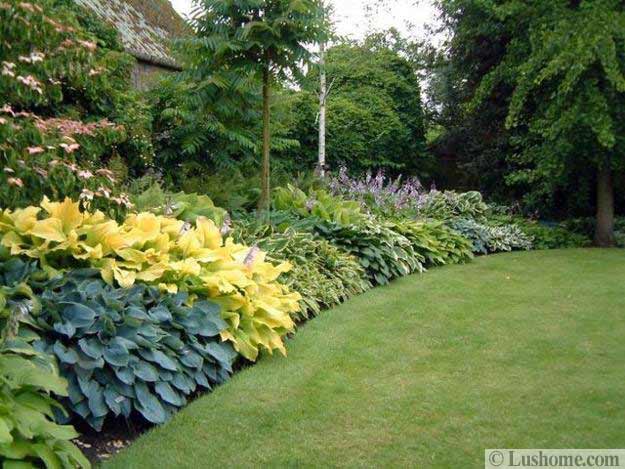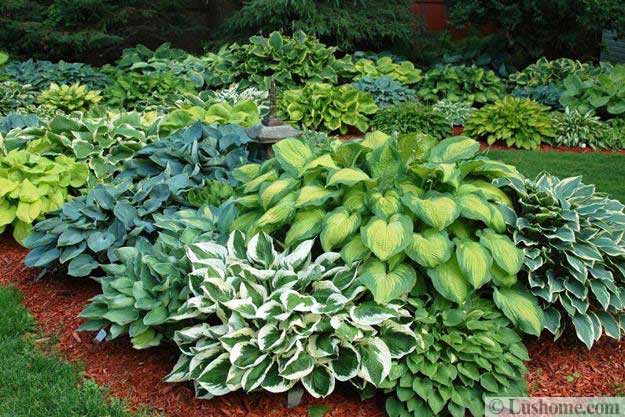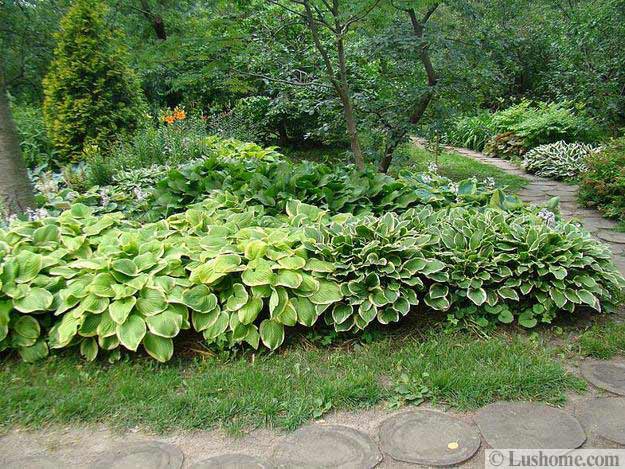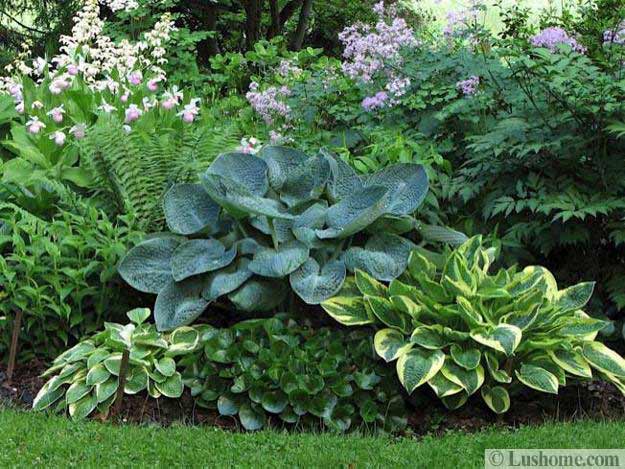 Garden fountain creates a tranquil ambiance. Soothing sounds of moving water relax and a play of sun rays on water drops...