Beautiful Plants for Yard Landscaping Bringing Gorgeous Fall Colors

Decorating Ideas

Outdoor Living

Plants and Flowers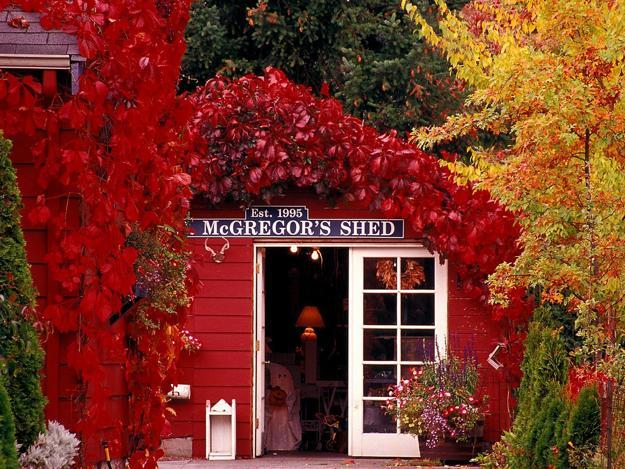 fall colors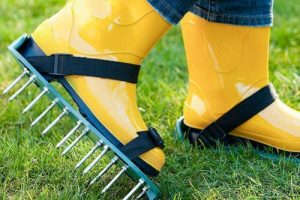 Fall colors beautify house designs, yard landscaping and outdoor living spaces. Fall colors are amazing, spectacular and impressive. Colorful autumn foliage offers some irresistible pleasures and create beautiful atmosphere around houses. Lushome shares a collection of gorgeous fall pictures that demonstrate how bright fall colors transform the world in autumn, adding warm colors and balancing landscaping design, house exterior and gardens.
Autumn foliage celebrates the season. There are many beautiful plants that bring fantastic yellow, orange, red, purple and brown colors in fall and decorate the world before they fall. Planting some trees, shrubs and decorative grasses that produce reliable fall colors wherever they grow is a way to to beautify the place where we live, – house exteriors, roads to country homes, yards and gardens.
Here are fabulous pictures of houses surrounded by these plants which create stunning displays of color in fall. Most these plants do well in a range of climates and add striking yellow, orange, red and purple colors to yards in fall. All of these beautiful plants look great in spring and summer, adding flowers and lush leaves to yard landscaping. These plants create striking contrasts with their bark and snow, and they dazzle in the fall.
Beautiful fall ideas for interior decorating and paint color schemes
Fall flower arrangements and welcoming front door decorations
Beautiful plants bringing bright fall colors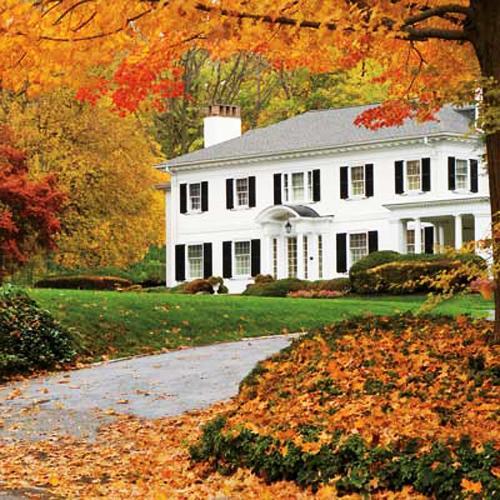 Gingkos are great trees that grow well in full sun. These trees give spectacular yellow fall colors. Gingko trees have fan-shaped leaves and often have an umbrella shape. They can grow 80 feet tall, though many stay only half that height.
Smoketree is a gorgeous plant for fall colors. These plants can be allowed to grow as a shrub or small trees, bringing bright yellow, orange, and red leaves in fall.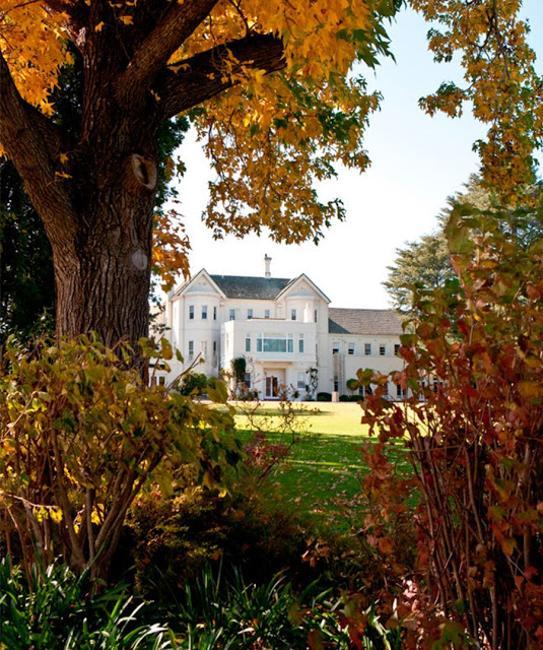 With beautiful branches that become dense with rounded leaves, katsuras make great shade trees all summer, then put on a show of yellow or pinkish yellow leaves in fall, adding spectacular accents to yard landscaping and beautifying fall gardens.
Bright fall garden design and yard landscaping ideas
Blueberries delight with leaves that turn yellow, orange, wine red, pink and purple in fall. Northern types do well where winters are cold creating bright shrubs that are eye-catching. All northern types of blueberries have brilliant fall colors.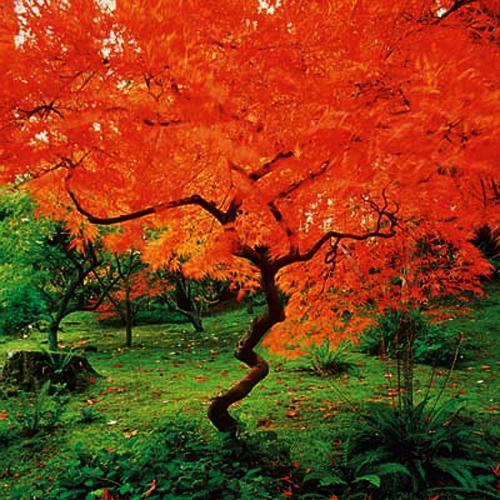 Red-twig dogwoods are fantastic plants for fall gardens. This decorative grass brings the brilliant fall colors into gardens and brighten up yard landscaping with the orange and red colors of the stems once the leaves drop.
Gorgeous fall colors beautifying houses and landscapes
Maple trees are the most popular plants for fall leaves. Yards and hillsides of maple trees turn gorgeous shades of yellow, orange, red and purple colors in fall. Maples grow up to 75 feet tall and 40 feet wide creating amazing centerpieces for yard landscaping and garden design. There are small kinds of maples that also have strikingly colorful leaves in fall. Vine maple and the smaller Japanese maple are beautiful plants to grow to bring vivid fall colors in autumn.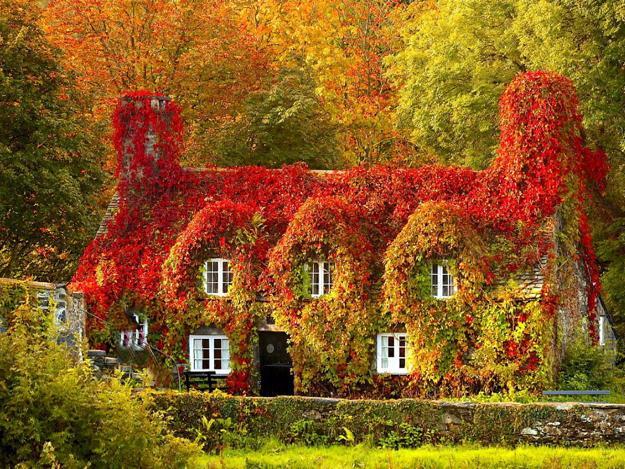 Redbuds are small trees, wonderful for yard landscaping and garden design in natural style. These trees with bright pinkish-purple spring flowers before its heart-shaped leaves appear and bright yellow, orange, red and purple leaves in fall.
Colorful home decorating with fall leaves, inspiring fall decorating ideas
The colorful fall leaves on trees and shrubs or bright stems of decorative grasses look gorgeous, making a statement and beautifying house exteriors, yard landscaping and garden design. Grouping these plants together or growing a few large trees or shrubs in a yard creates a really big fall show that celebrate gorgeous fall colors in autumn.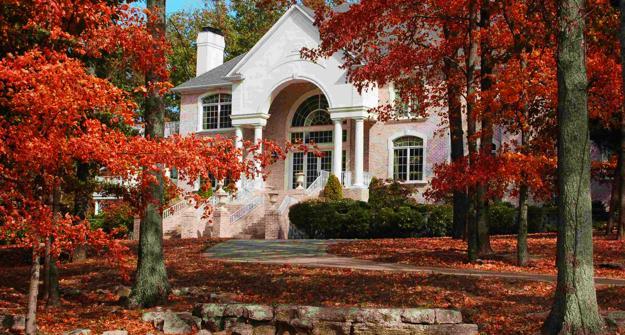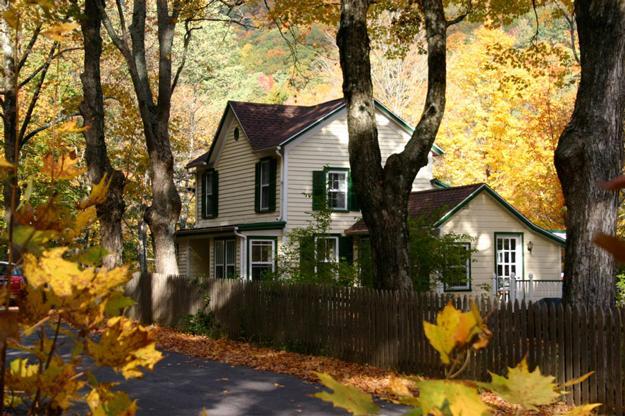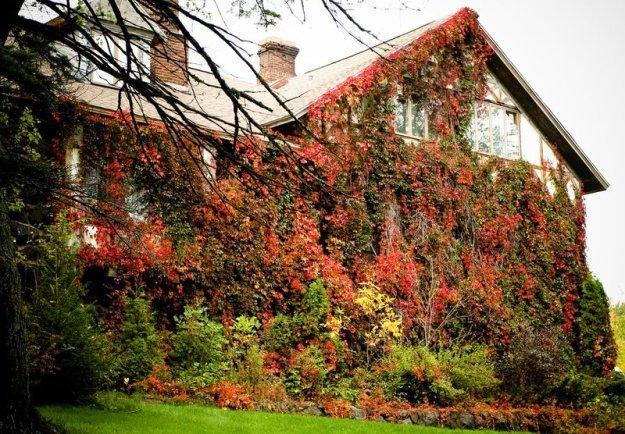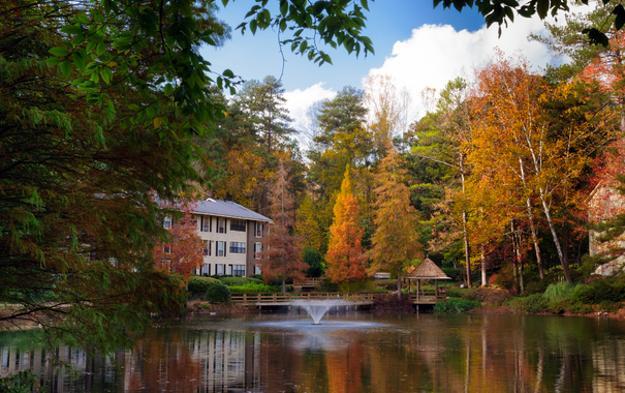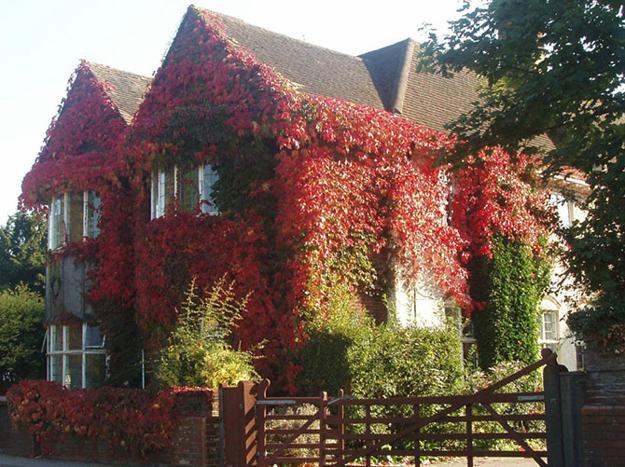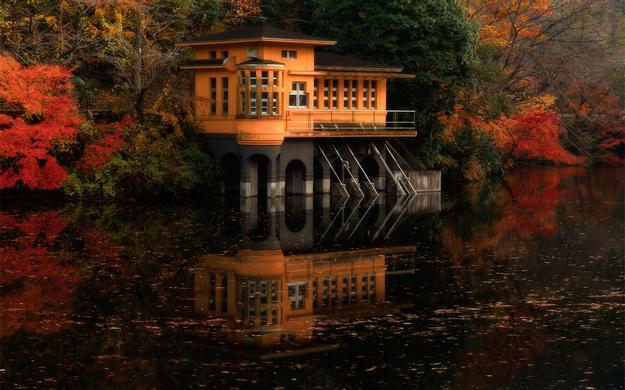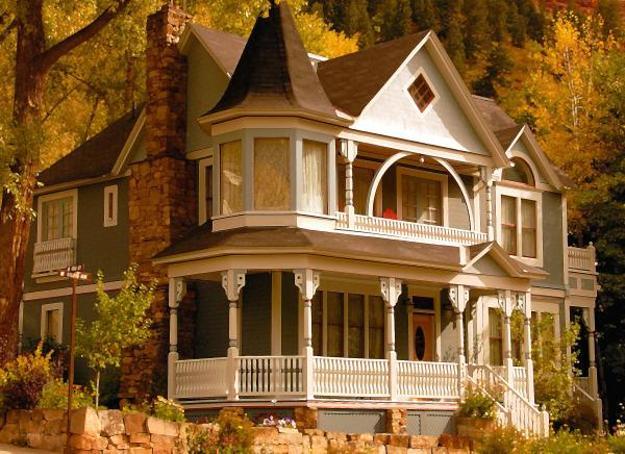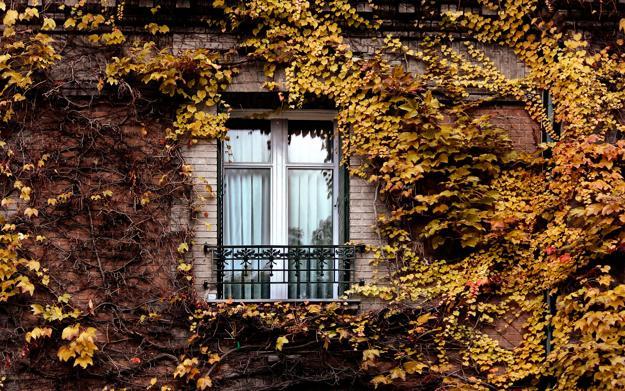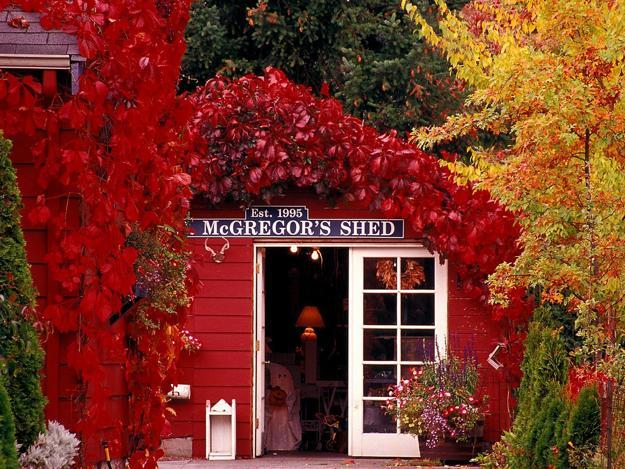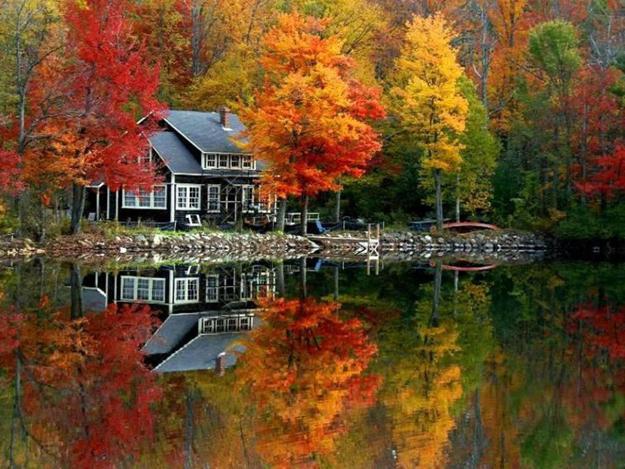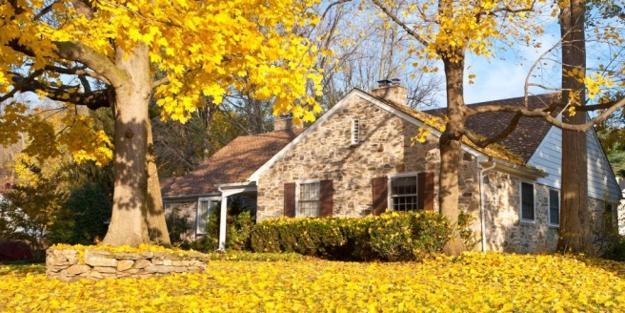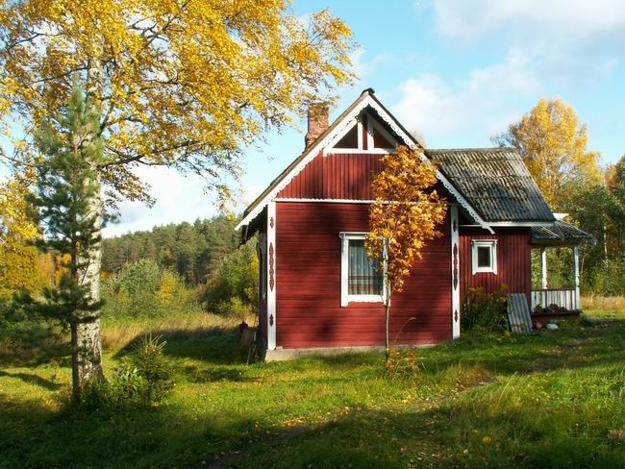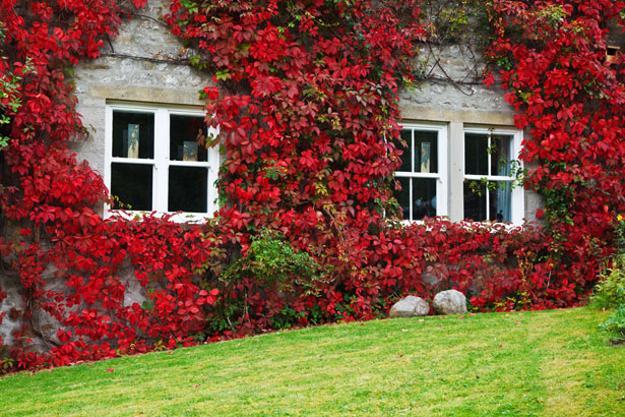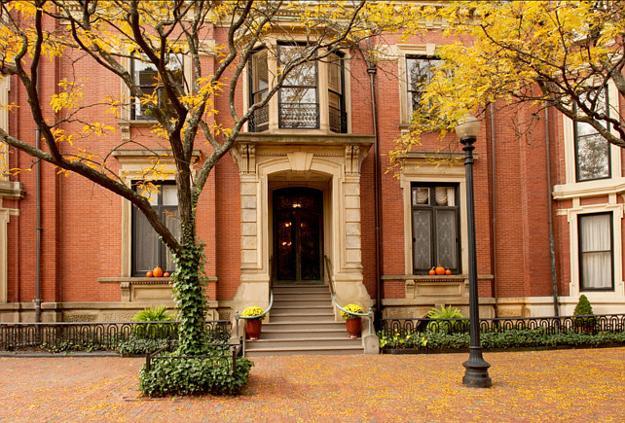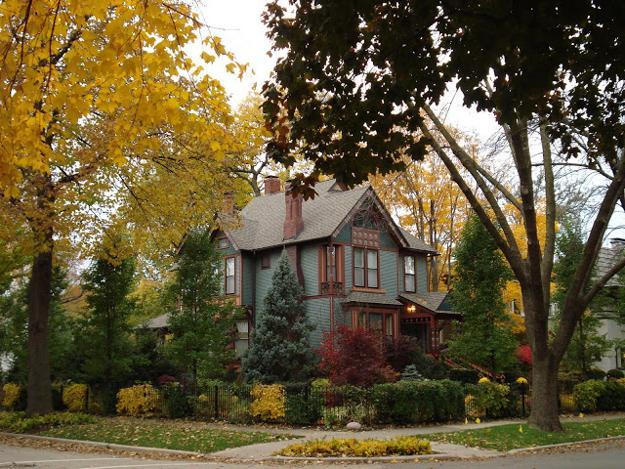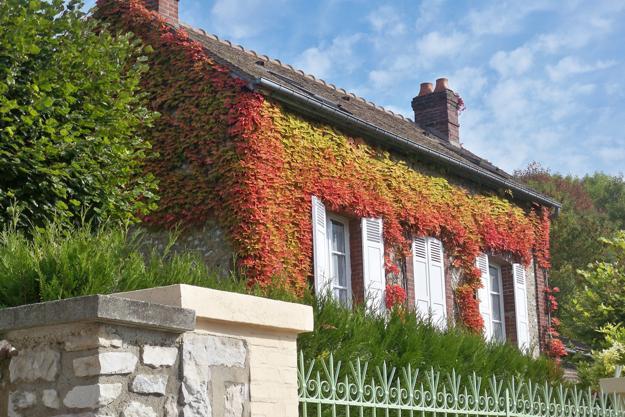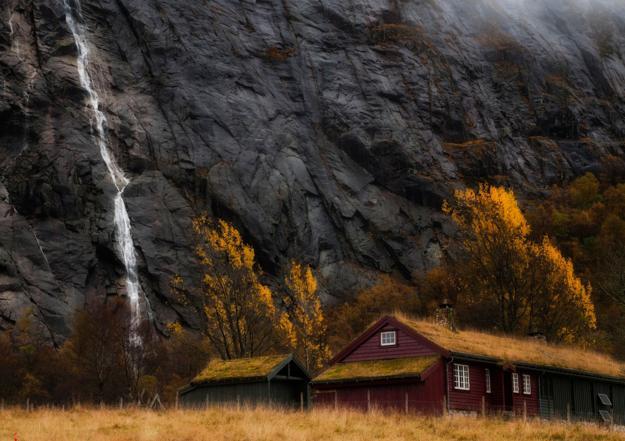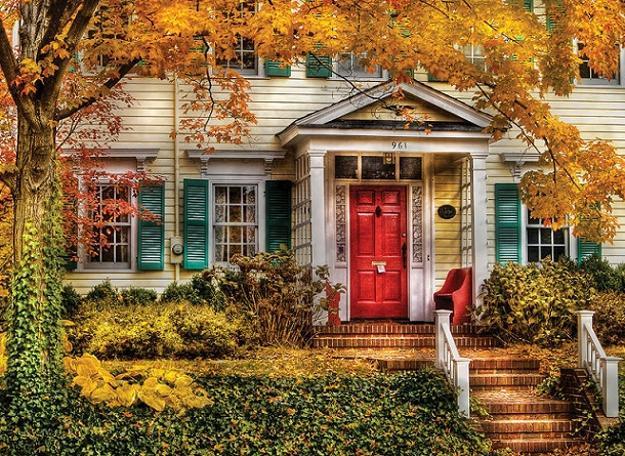 More from yard landscaping

Wildwood House by Giulietti Schouten Architects offers spacious and bright home interiors enhanced by gorgeous views of the surrounding forest. Concrete...
and enjoy free articles sent to your inbox