Iron Furniture Adding Modern Elegance to Outdoor Home Decorating

Decorating Ideas

Outdoor Living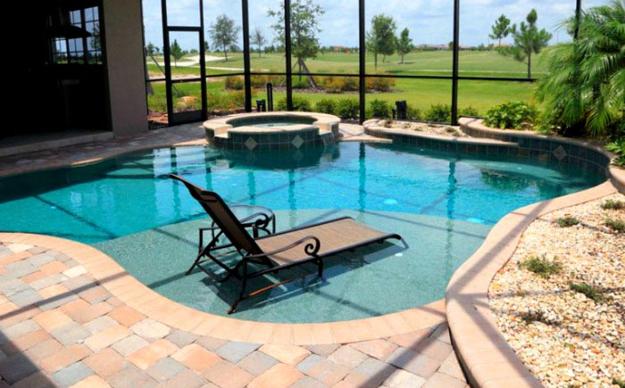 patio ideas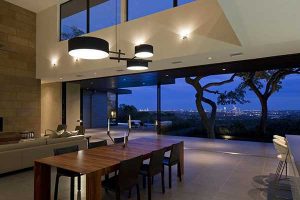 Modern outdoor furniture design offers great tables, chairs, sofas and benches for patio designs in various styles. Wrought iron patio furniture sets look especially elegant adding class to outdoor living spaces. Lushome share home staging tips and home decorating ideas that will help bring modern vibe into your outdoor rooms decorated with wrought iron furniture pieces.
Selecting garden furniture for your outdoor living spaces is not simple. Outdoor furniture needs to be attractive and durable, able to withstand winds, rains, sun heat and temperature changes. Plastic furniture are the cheapest choice for functional and portable outdoor furniture. Wooden furniture sets are beautiful and functional, but require special care for the material. Wrought iron furniture pieces are versatile and strong, perfect for interiors and outdoor home decorating.
Wrought iron furniture for outdoor living spaces allow to enhance the style of your house design and classic, country home or eclectic look. Vintage furniture pieces in Italian and French styles bring elegance and charm into outdoor rooms. Cute sets of wrought iron furniture are great patio furniture choices. Tables with iron, wood, glass or natural stone tops are amazingly stylish and attractive pieces of modern outdoor furniture.
Modern trends in outdoor furniture and great patio ideas
Outdoor home decorating with iron patio furniture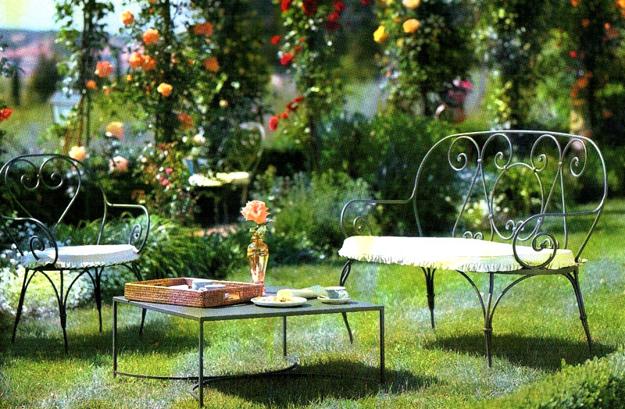 Iron patio furniture can enhance your yard landscaping and enrich outdoor home decorating in contemporary or vintage style. Small bistro style dining sets are ideal for small spaces, and large tables are great for spacious patio designs.
Wrought iron furniture sets can be painted bright colors to give your patio furniture cheerful and modern appearance. Colorful iron furniture items look amazing, especially with matching their colors flower pots and yard decorations.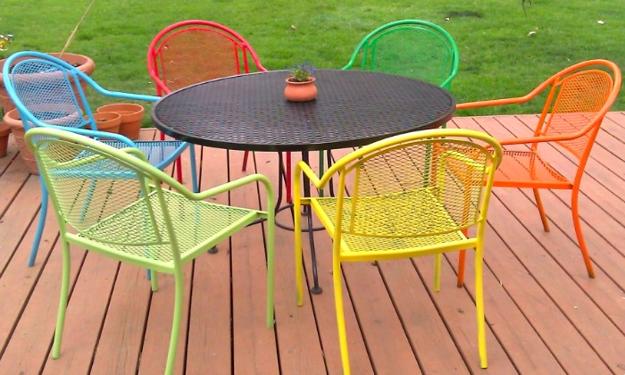 Vintage chairs, benches and stools can bring unique vintage style or vibe of retro 50s and 60s into your outdoor rooms. Contemporary chairs brighten up outdoor home decorating with modern designs and bright colors.
Wrought iron furniture design in brutalist style
Versatile wrought iron furniture, chairs and benches for interiors and outdoor home decorating
Wrought iron furniture in bright colors can be combined for creating spectacular outdoor rooms. Painting patio furniture bright colors is a quick and fun way to add life to patio designs.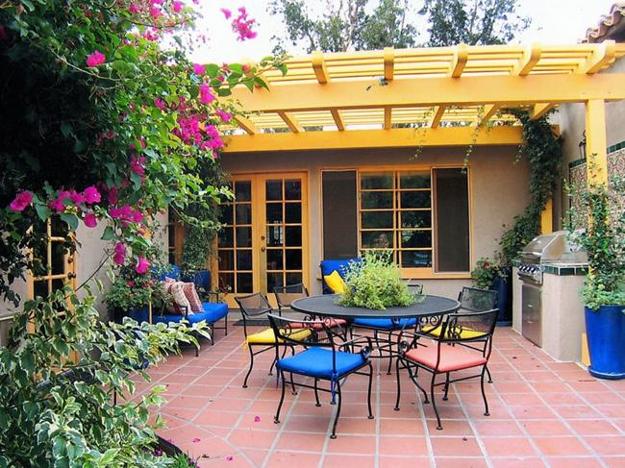 Patio furniture sets made with iron are ideal for outdoor home decorating and creating luxury seating areas which looks elegant and classy, and where people can enjoy fresh air and views of beautiful gardens, and relax in style.
Unique furniture design ideas to reuse and recycle bathroom tubs
Latest designs in outdoor furniture and lighting fixtures, stylish outdoor home decorating ideas
Wrought iron furniture in vintage style looks great in any garden and on any patio. Vintage furniture items made with iron can be combined with modern patio furniture adding an eclectic vibe to outdoor living spaces.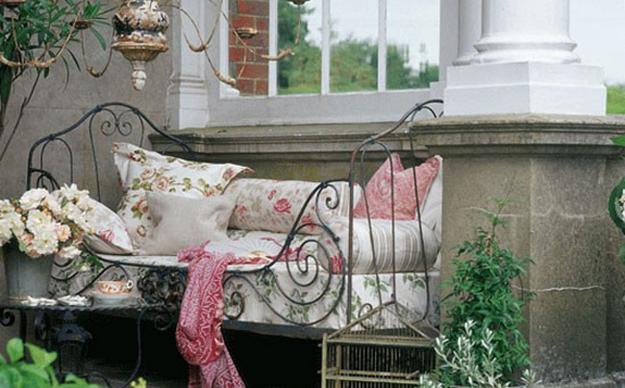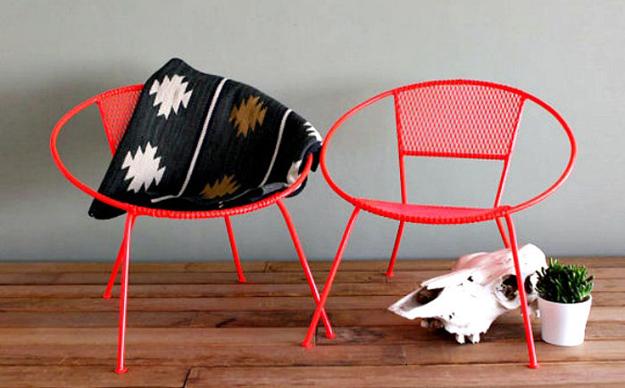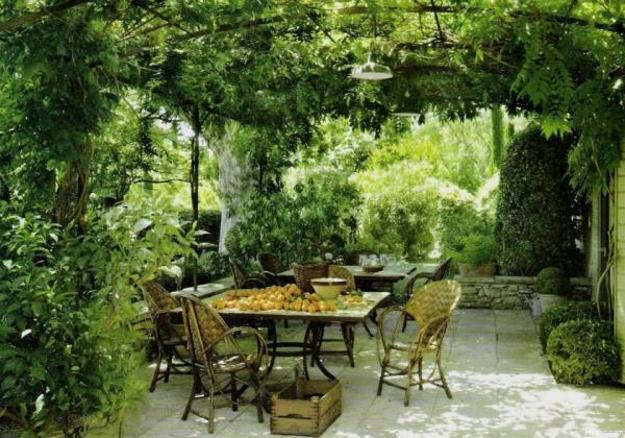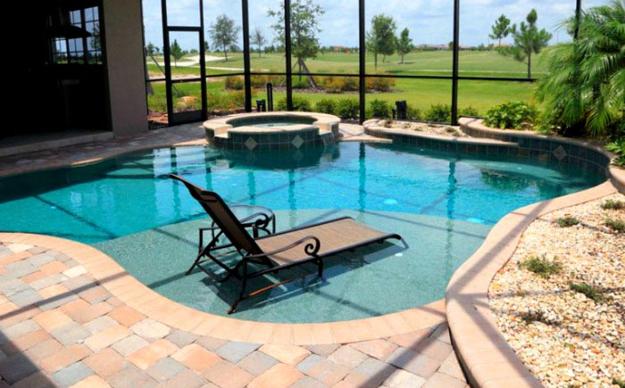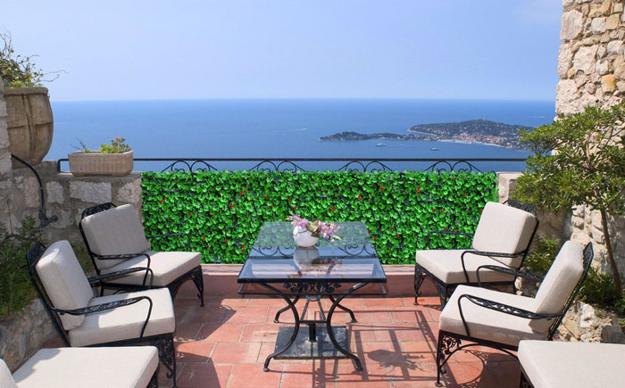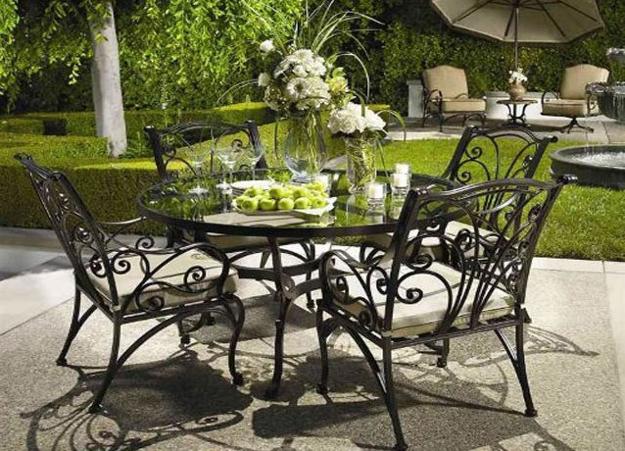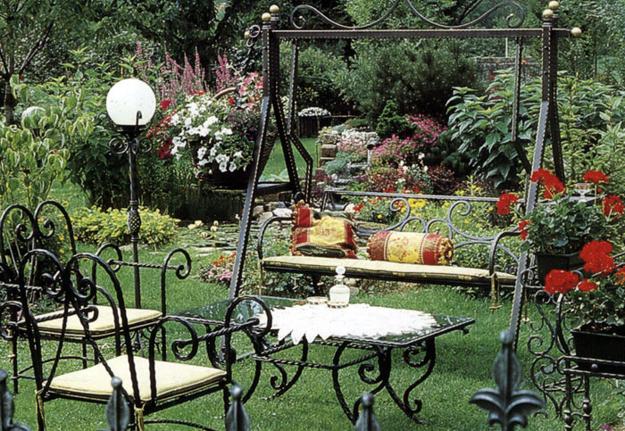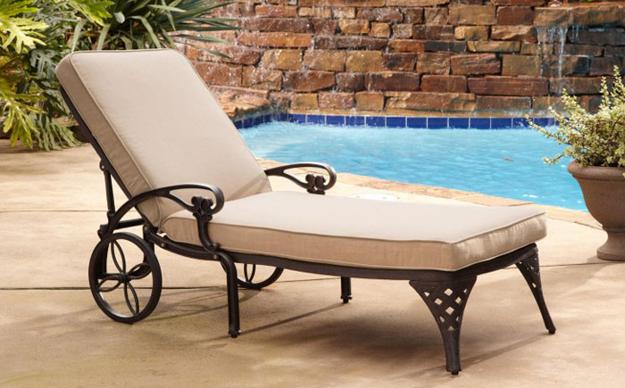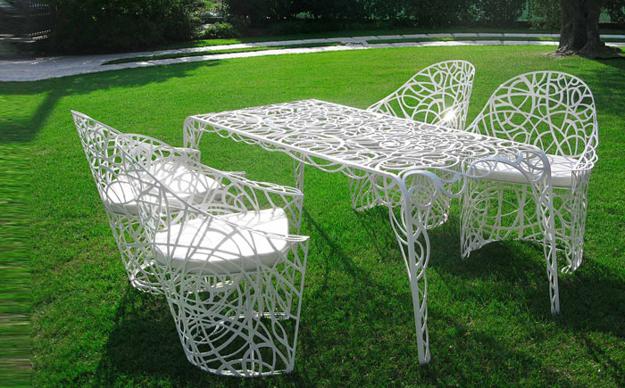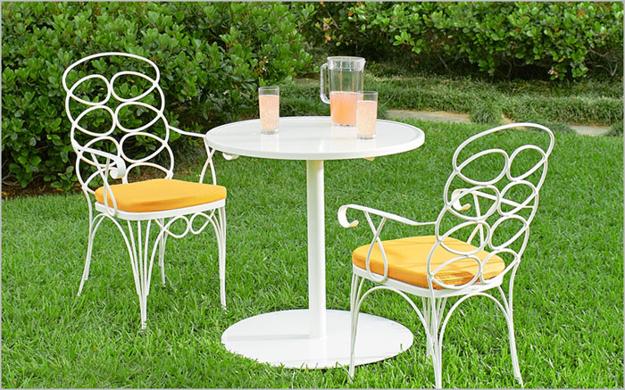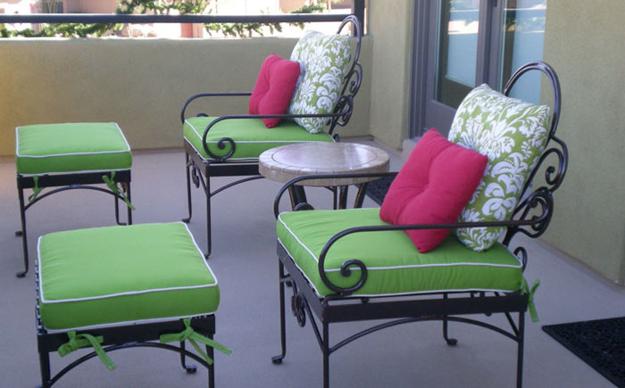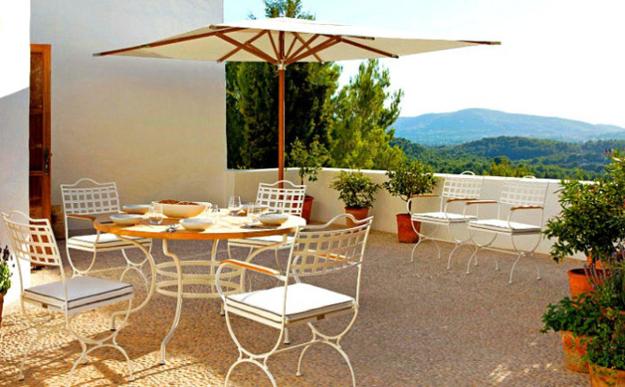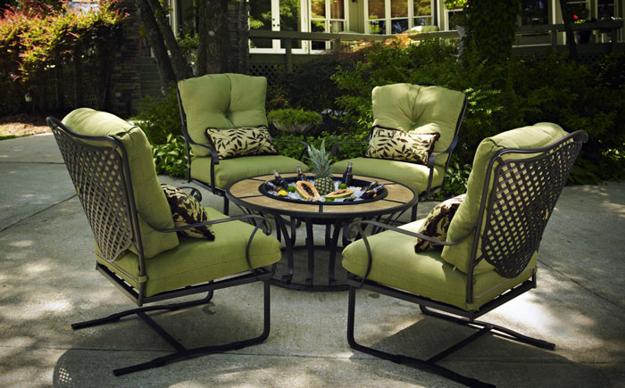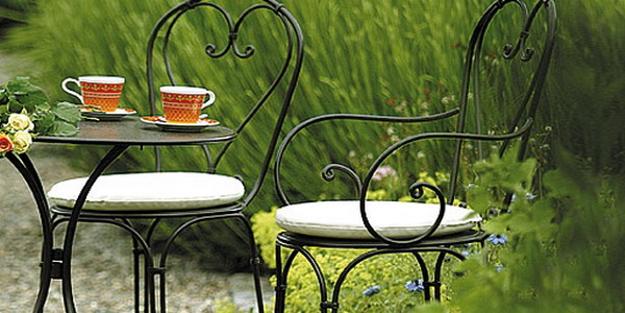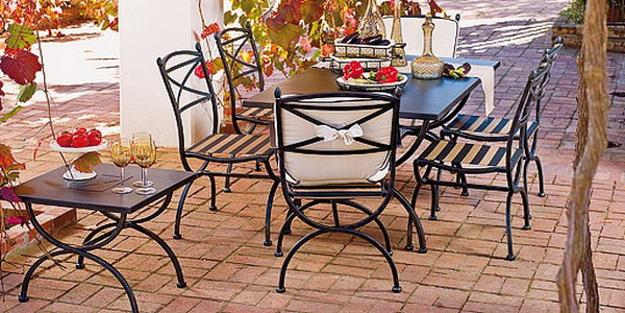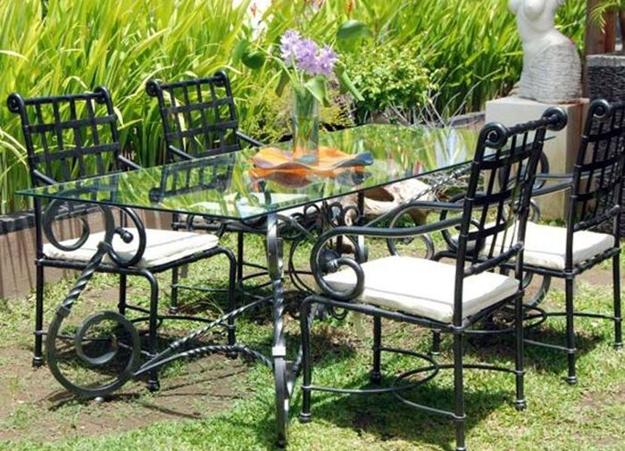 Outdoor rooms with fireplaces are a beautiful trend in creating comfortable outdoor living spaces that stretch home interiors, make houses feel...
and enjoy free articles sent to your inbox