Unique Fruniture Design Ideas to Reuse and Recycle Bathroom Tubs

Clutter or Treasure

Furniture Accessories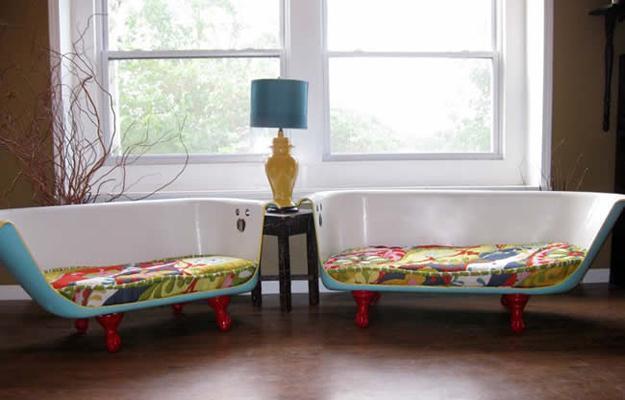 bathroom sinks and tubs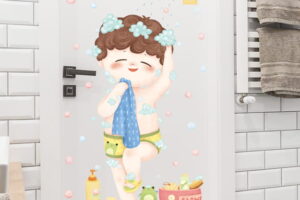 Ways to reuse and recycle bathroom tubs for modern furniture, – sofas, chairs and coffee tables, are interesting, impressive and Green. Creative recycling ideas and recycled crafts for eco friendly homes are modern trends in home decorating. Cast iron bathroom tubs are great objects that can be used in unique furniture design, and Lushome shares a collection of amazing design ideas and modern furniture pieces that reuse and recycle bathroom tubs for modern home furnishings.
Bathroom tubs are durable, versatile and feature attractive, comfortable and elegant curved shapes. They can add character to modern furniture items which are suitable for both, interior decorating and outdoor rooms. Old bathrooms that need repairs or renovations provide this great material for recycling. Used bathroom tubs can be turned into unique furniture pieces  for eco homes.
Creative design ideas that reuse and recycle bathroom tubs transform these used objects into surprising home furnishings that look like artworks. The unique furniture pieces, like sofas, chairs and coffee tables, are adorable and offer eco friendly products for exclusive and stylish home furnishing. Modern furniture design recycling bathroom tubs is inspiring and unusual, perfect for adding personality to home decorating instead of throwing these amazing objects out.
Furniture design ideas to reuse and recycle bathroom tubs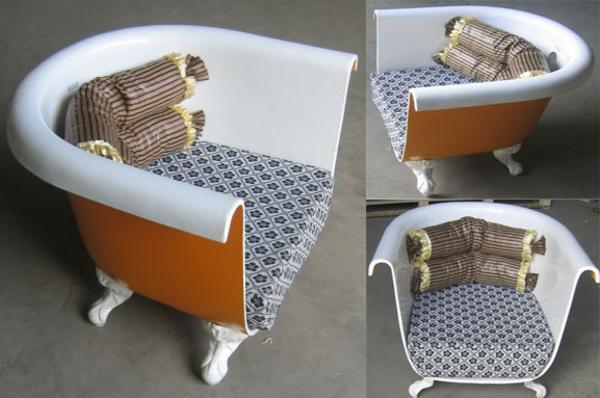 There are thousands of ways to reuse and recycle old cast iron bathtubs. Modern furniture is a sophisticated way of recycling, but you can use your old bathroom tub as a flower bed or a small pond. The trick is figuring out which Green design ideas will work best for your home decorating.
Unique furniture design ideas that help reuse and recycle bathtubs blend technology with artistic details. Creative cutting and welding, beautiful cushions and painting ideas can turn old bathtubs into gorgeous loveseats, small sofas, chairs or coffee tables.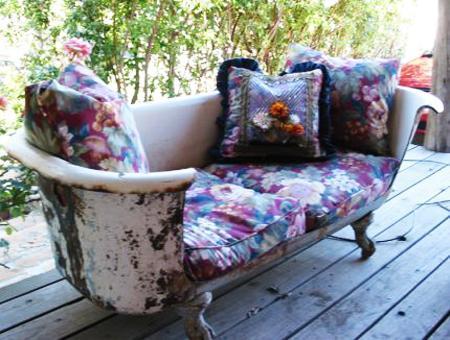 Storage furniture items that reuse and recycle bathtubs are wonderful design ideas also. Old bathtubs can be used in entryways and hallways to serve as benches and resting places for umbrellas, shoes, bags or extra pillows and blankets.
Colorful painting ideas to reuse and recycle metal barrels and tin cans for yard decorations
Metal recycling ideas, outdoor furniture and lighting fixtures made of metal barrels
Soft curvy edges of used cast iron bathtubs look great with home furnishings in any style, bringing a retro modern touch into interior decorating and outdoor home decor and creating a relaxing, informal and creative atmosphere. Bathtubs can be used as storage furniture for kids toys and sport gears.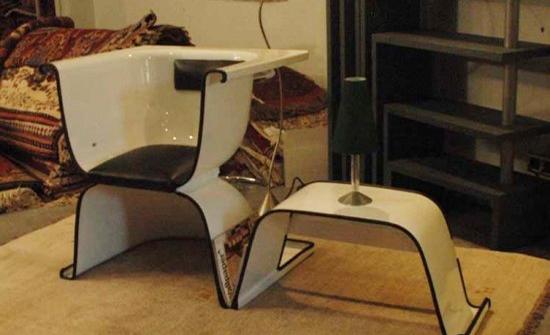 Removable top and soft cushions can help reuse and recycle bathtubs into lovely benches or luxurious chairs with storage spaces. The possibilities for Green ideas and unique furniture design are endless.
Wrought iron furniture, chairs and benches for modern home decorating
Unique furniture design ideas recycling old navy mines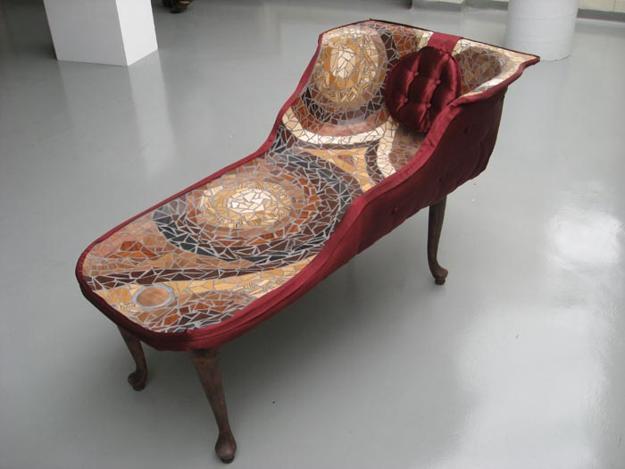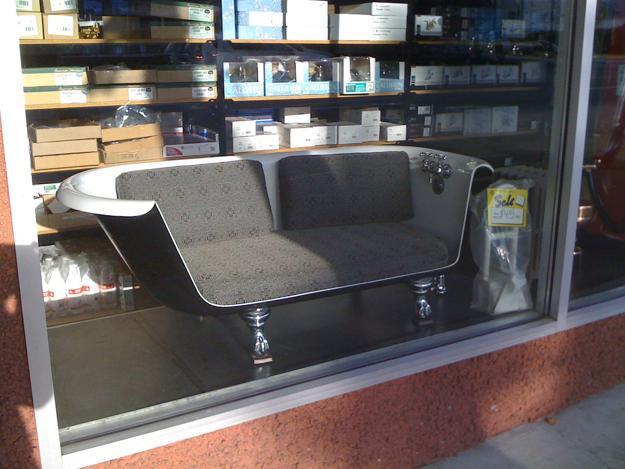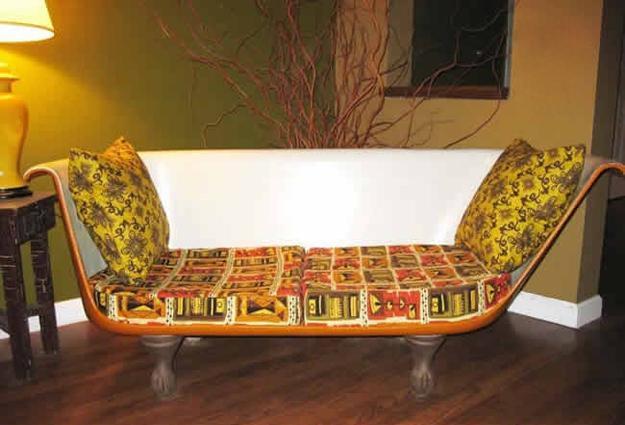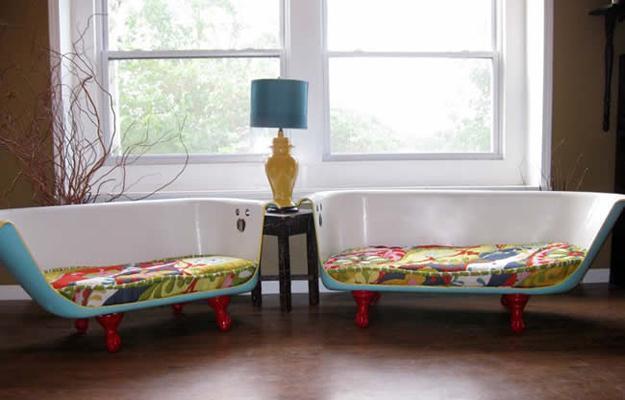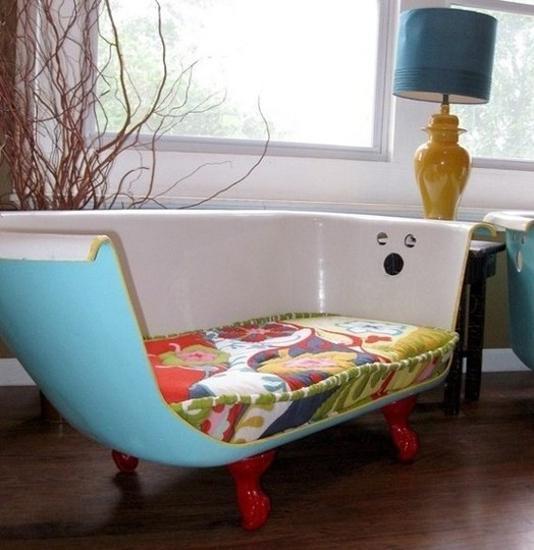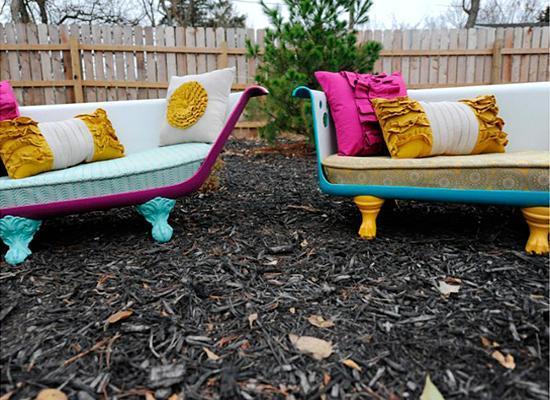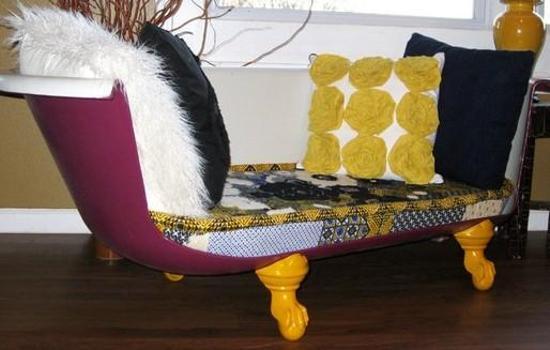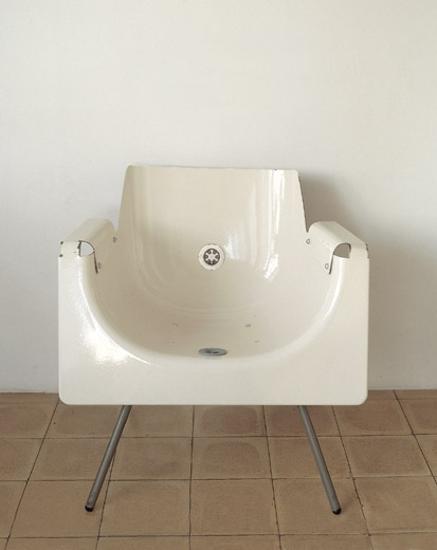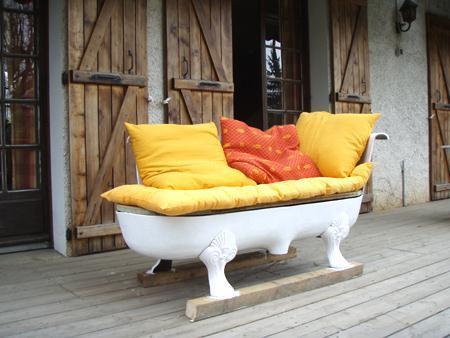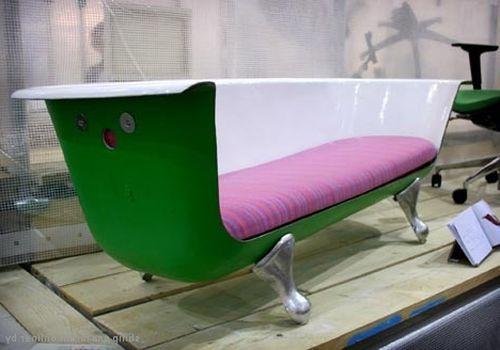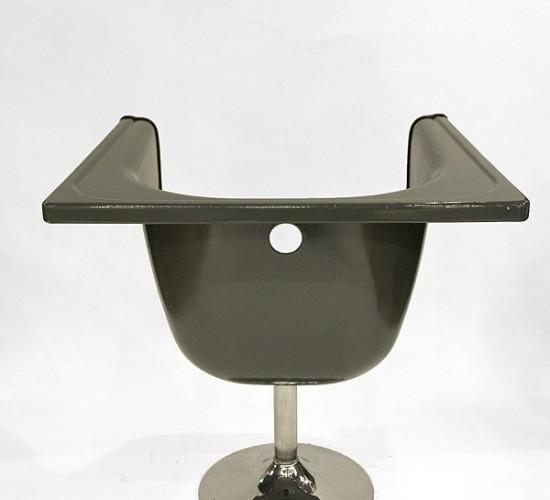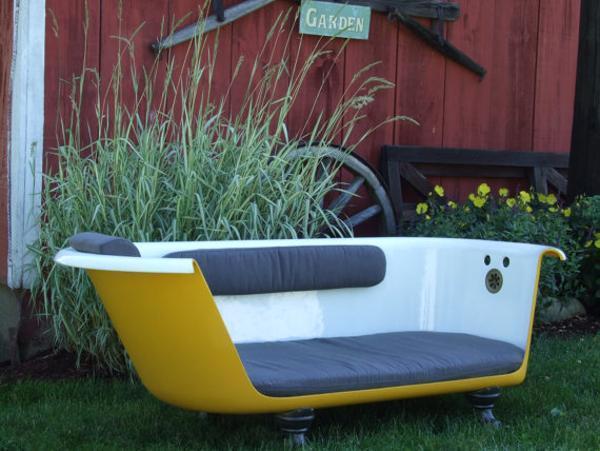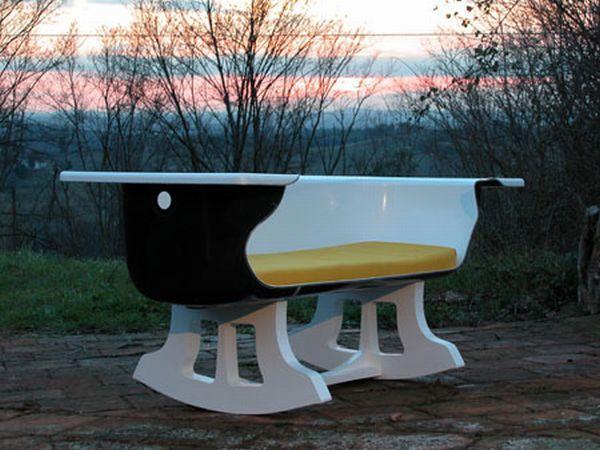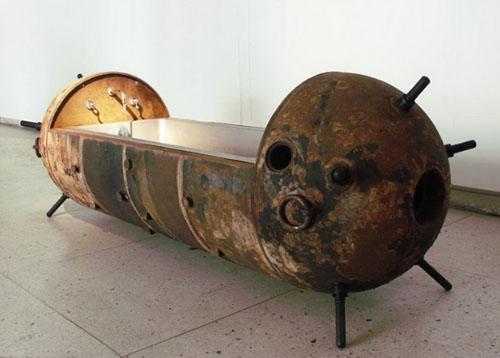 More from unique furniture

Recycling is a creative, Green, modern way to create something new, exciting, original, stylish for your home interiors. Do-It-Yourself projects are...
and enjoy free articles sent to your inbox