Unique Furniture Design Ideas Recycling Old Naval Mines into Decorative Items in Steampunk Style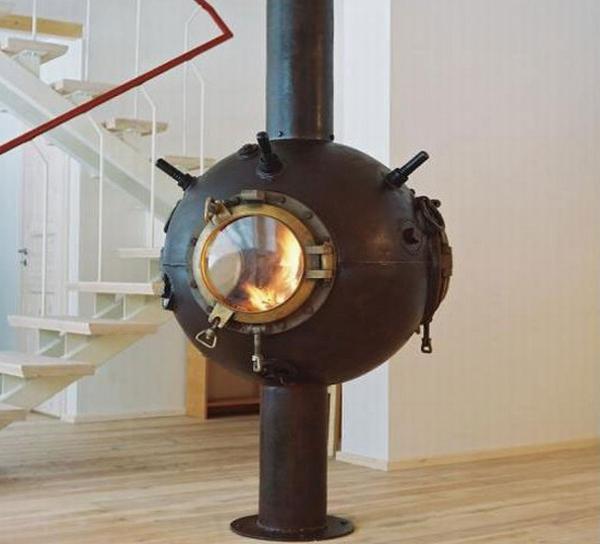 Unique fireplace design recycling naval mine
reuse and recycle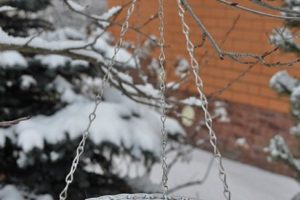 Unique furniture design ideas that recycle useless items are always interesting, showing creativity and talents. Amazing furniture design that helps recycle old naval mines into decorative home furnishings impress and surprise. These amazing masterpieces are created with metal parts of naval mines.
The unique furniture items allow to see the hidden beauty in thick metal and create unusual interior design with meaningful decorative home furnishings. Metal furniture design ideas that recycle old naval mines into chairs, office desks, coffee tables and home bar furniture items are an unusual hobby that designer from Estonia Mati Karmin enjoyed for years. He created these one-of-a-kind furniture pieces in steampunk style.
The abandoned Soviet submarine base in Estonian town of Paldiski had lots of empty naval mines shells that looked ugly before the designer turned them into unique furniture that reminds of the Soviet era. War weapons are transformed into peaceful  and creative home furnishings that add symbolism and interest to interior design.
Unique furniture design to recycle car junk yards parts
Small home office design with room divider recycling old bus cabin
Unique furniture recycling empty naval mines shells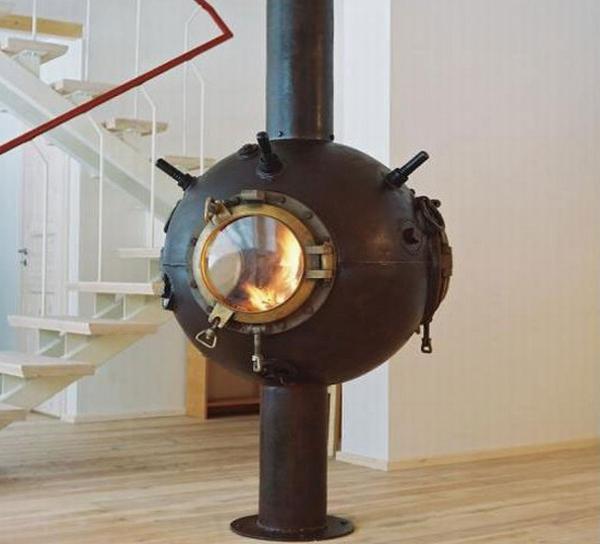 Made of empty naval mines shells, these unusual metal furniture pieces create a large decorative collection. Although they are not suitable for office or home decorating, these amazing artworks are perfect for themed night club, bar or restaurant interior design.
The talented sculptor designed chairs, sofas, beds, fireplaces, toilets and even baby strollers recycling mines shells and wire, demonstrating what human skilled hands and creative minds can do.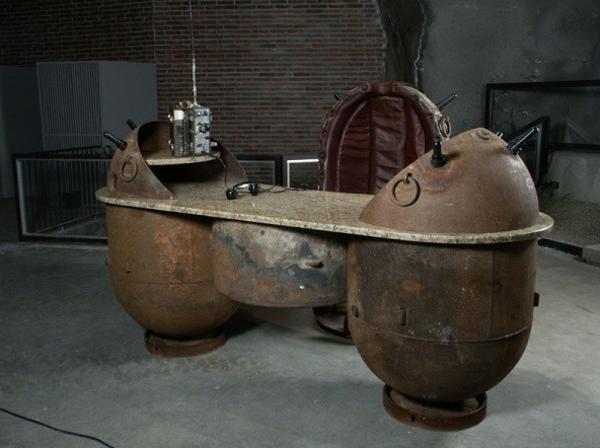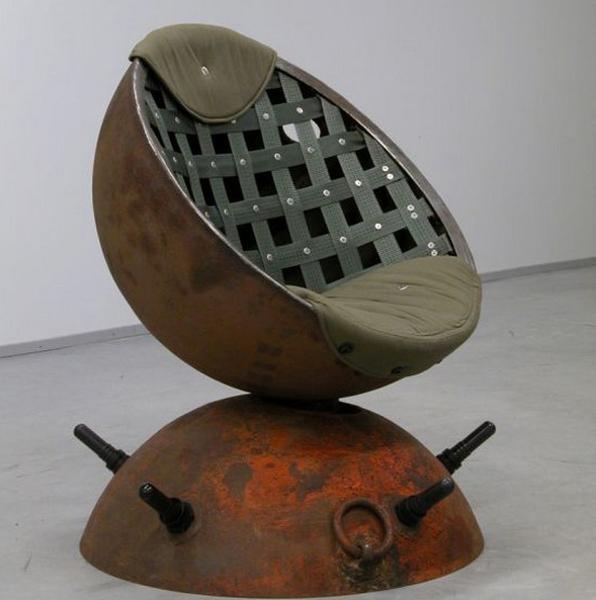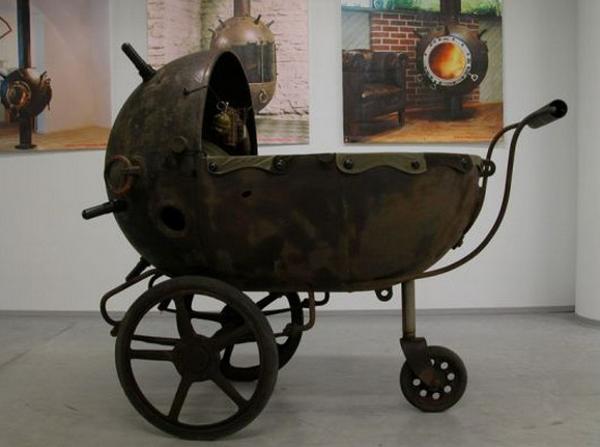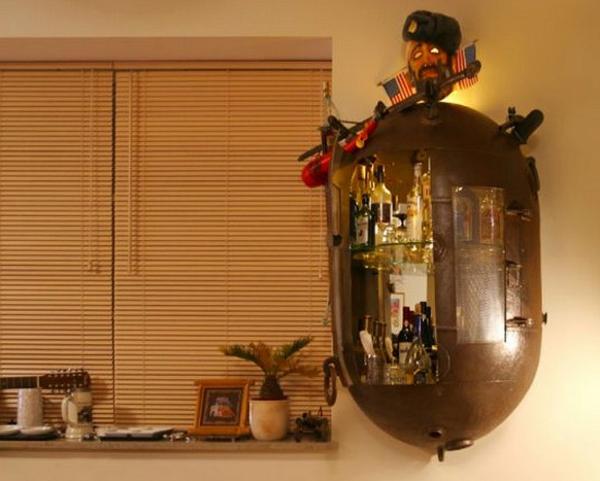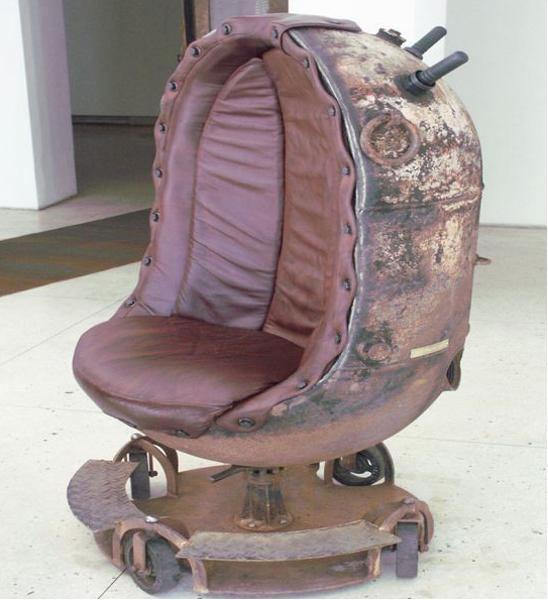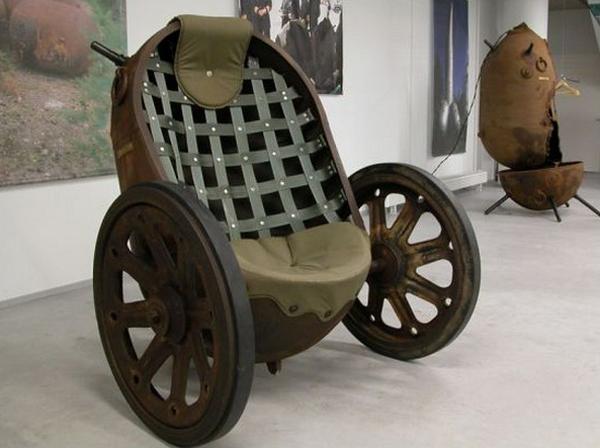 What time is it? It's singing bird o'clock! This unique timepiece is bringing the fresh vibe into spring decorating, making elegant...
and enjoy free articles sent to your inbox