3d Printed Stools and Hiding Places for Animals, Green Design Ideas

Green Design Ideas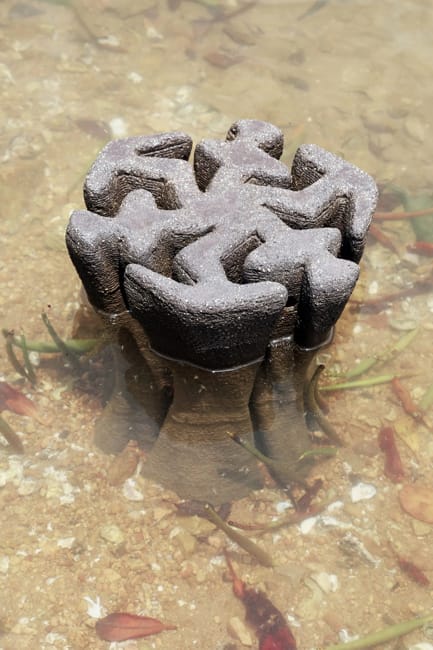 Green design idea, outdoor furniture providing hiding places for small animals
design idea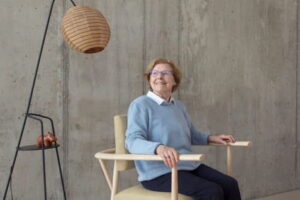 Computer-designed Tidal Stools are eco-friendly products for the outdoors. 3d printed furniture pieces present a contemporary Green design suitable for humans and sea creatures. Researchers at Hong Kong University's Robotic Fabrication Lab developed 3d-printed stools featuring complex furniture pieces that provide comfortable seats and sheltering for small marine animals.
This outdoor furniture design idea is an excellent response to the need to redefine the coastline around the modern city, where new constructions alter the shape of the coast and destroy existing habitats. The Tidal Stools demonstrate how people can design eco-friendly products and contribute positively to local ecosystems.
Unusual tableware inspired by marine animals
Octopus inspiration in design and decor
Eco-friendly trends in beautifying outdoor living spaces
Eco-friendly garden furniture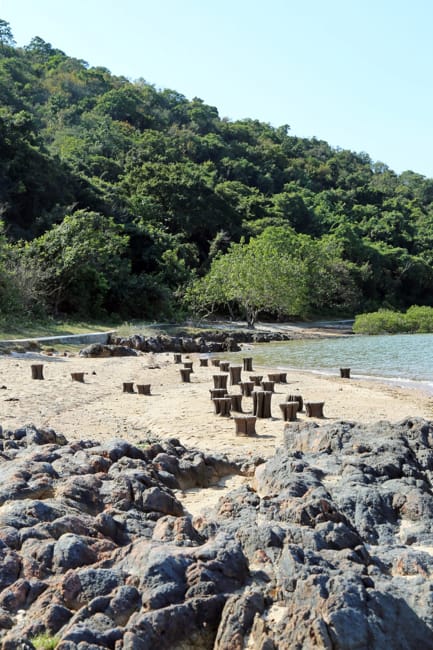 People can use the stools to enjoy the coastal views. At high tides, computer-printed pieces get partially submerged and transform into hiding places for local marine life. The Tidal Stool project offers a clever alternative to the eco-friendly products of outdoor furniture only for people.
Recycling wood pallets for eco-friendly outdoor furniture
Green design ideas, eco-friendly lighting fixtures
Eco-friendly products, DIY metal recycling ideas
Tidal Stools features a Green design and provide inexpensive outdoor furniture pieces that blend well with the natural surroundings. The irregular forms incorporate various spaces and crevices for sea creatures to shelter from predators. And the contemporary design brings more comfort for people, increasing the pleasure of enjoying the outdoors.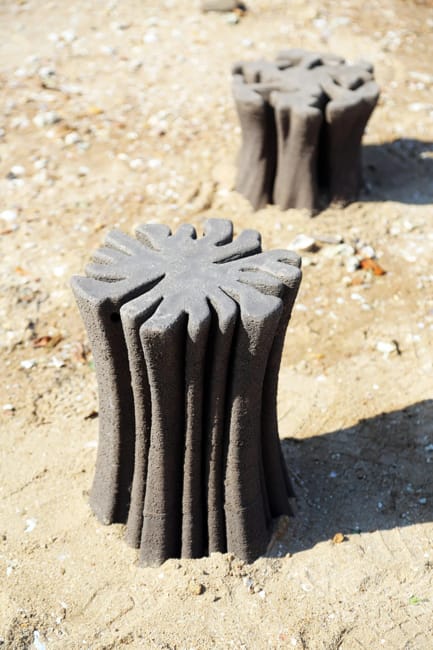 3d-printing allows the creation of complex shapes, which would be difficult to achieve with more traditional fabrication methods. Attractive and unique seats with different heights also add a beautiful touch to the surface appearance. The team led by Christian J Lange and Weijen Wang developed the Tidals Stools as part of a larger conservation project focused on preserving the picturesque shoreline of Kuk Po village, Sha Tau Kok.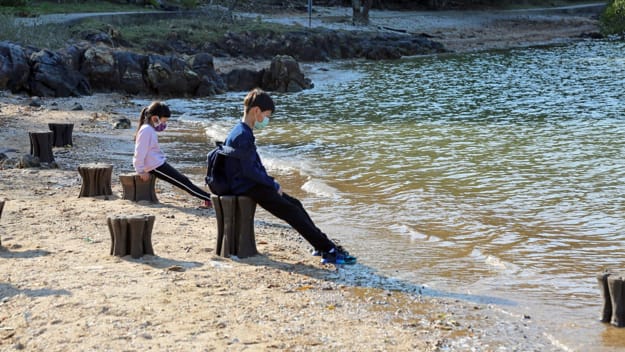 Terracotta clay is the appropriate material for use in natural settings. Over time, the Tidal Stools will degrade naturally and eventually disappear without harming the environment.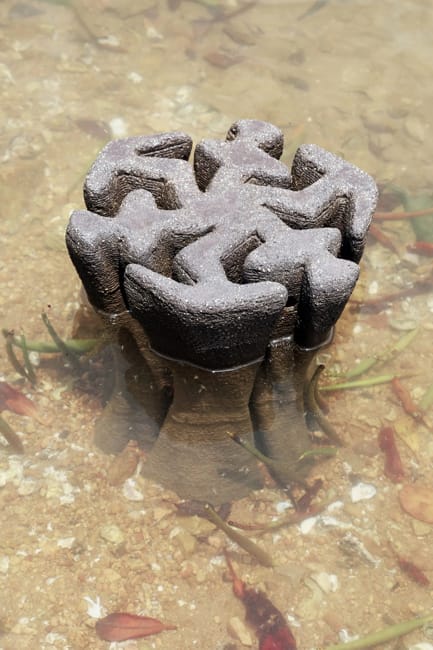 The photography is by Christian J Lange.
More from eco friendly products

Paper window blinds can make beautiful accents to interior design and decorating. A young designer Natchar Sawatdichai found a gap in...
and enjoy free articles sent to your inbox