Giraffe Street Lamp, Sustainable Outdoor Light Design and Eco Friendly Backyard Ideas

Decorating Ideas

Lights Appliances

Outdoor Living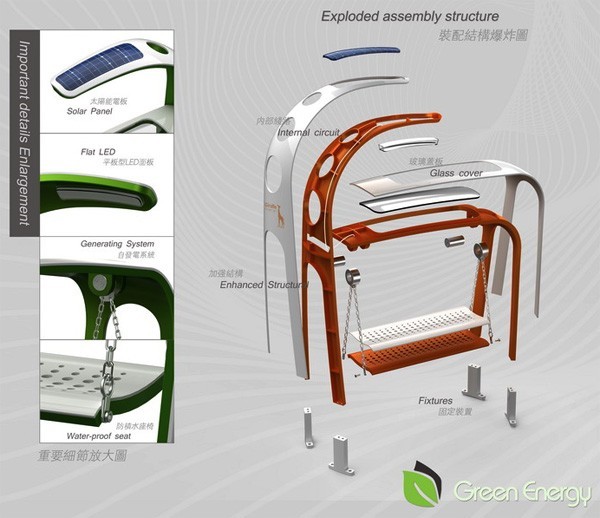 Sustainable design ideas for green living, outsoor light design details
eco friendly products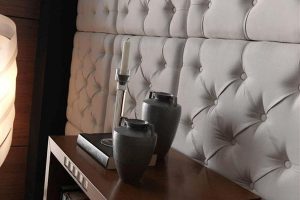 Giraffe Street Lamp is a contemporary lighting design that shows great potential and can be used for lighting public playgrounds, parks and backyards in the future. Energy saving lighting design helps save money, using the kinetic energy of chain swings to power Giraffe Street Lamp.
Designers Chen Wei and Lu Yanxin try to find  the best way for bringing green technology into channeling the kinetic energy of swings on children playgrounds into the electrical energy for outdoor lights. This idea is great for kindergardens and backyards, restaurants with kids playgrounds and schools.
Giraffe Street Lamp features a solar panel for suplemental energy collection to power the outdoor light for approximately eleven hours, which makes this contemporay lighting design even more convenient, practical and exciting.
Dog poop recycling and green design idea
Ergonomic hammock for indoor and outsoor living, relaxing backyard ideas
Outdoor light that uses the kinetic energy of swings to power the lamp, sustainable design ideas for green living
Giraffe Street Lamp design looks playful and friendly, and can add a familiar, nature inspired image to backyards and play areas.
Functional and attractive, these outdoor lights combine the functionality and green living ideas, creating eco friendly products that are fun and energy saving, perfect for eco homes.
Green ideas for parks, playgrounds and backyard designs, sustainable outdoor light
White and green color combination feels fresh and bright, creating the contemporary outdoor light with swings that is in harmony with the natural environment and backyard designs.
Unique outdoor furniture designs, recycling tennis balls for playful seats
Artistic tire carving from Betsabee Romero, tire recycling for creative yard decorations
Sustainable design ideas for green living, outsoor light design details

Winter backyard landscaping is about designing peaceful and beautiful outdoor spaces that celebrate natural beauty and provide a habitat to protect...
and enjoy free articles sent to your inbox