Modern Chair Covers for Stylish Furniture Redesign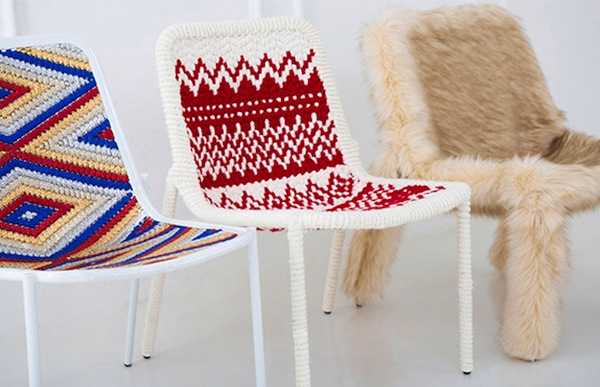 Modern chair redesign ideas
Modern chair redesign ideas turn ordinary, lacking any interest chairs into stylish room furniture items that enhance interior design with attractive decoration patterns, bright colors or color combination, unique textures, playful, classic or luxurious upholstery fabric.
Modern chair redesign ideas offer creative ways to recycle old furniture items and create stylish chairs for unique home decorating.  Handmade chair covers are a cheap option for dramatic transformations. Making chair covers of trendy fabrics, like knit fabric or faux fur fabric, is a great technique to personalize home decor.
Elegant and creative chair covers can turn an ordinary chair design into an artwork. Designer Jung Eunyoung shows how you can change a steel and mesh chair into comfortable and bright seat with a unique personality.
Modern home decorating fabrics and textiles, interior design trends
Furniture redesign with modern chair covers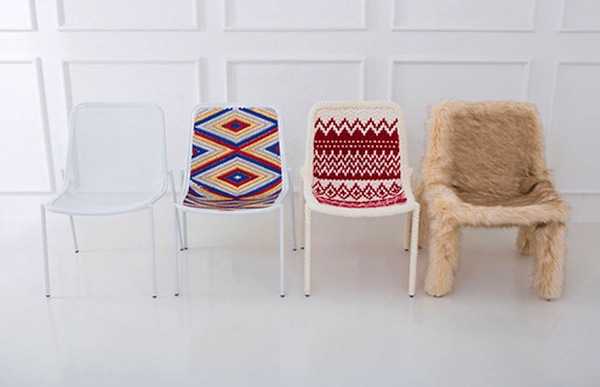 Modern chair covers make furniture design look fresh, stylish and interesting. Chair covers are a way to change a mood in the room and add more comfort to personal and unique home decorating.
links
Knitted chair covers and rich color combinations are modern trends in decorating. These chair covers give great inspirations for bringing bold decoration patterns and exciting decorative fabrics into your interior design.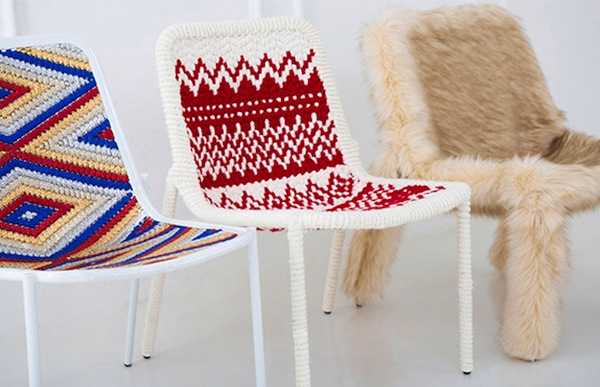 30 knitted furniture covers and decorative accessories celebrating ancient craft
Knitted furniture and decorative pillows by Melanie Porter, stunning modern furniture design

There are hundreds of reasons to recycle metal parts, old cookware, wires, tools for creating unique designs and decorating your office...