30 Knitted Furniture Covers and Decorative Accessories Celebrating Ancient Craft
---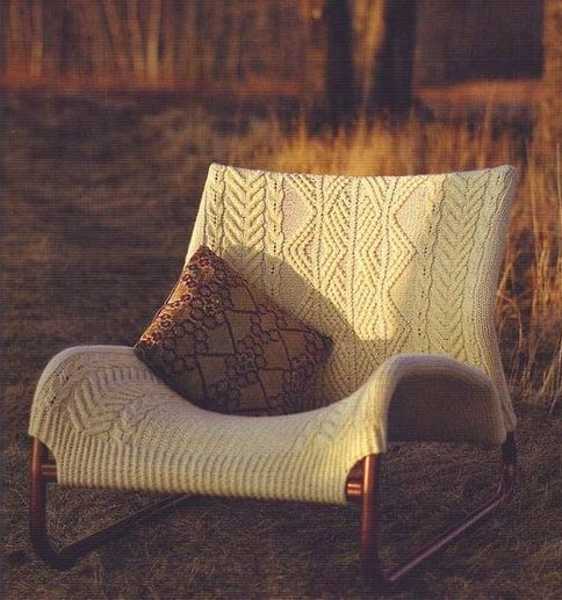 Knitted furniture covers, sofa and chair cushions, ottomans and decorative accessories like plant pot covers, wall clocks, throws, floor rugs and pillows are modern interior design trends that add soft texture, unique patterns and cozy accents to stylish home decorating.
Knitted furniture covers and decorative accessories are a wonderful way to personalize modern interior design and create warm and relaxing room decor. It is hard to imagine how much work and time people put into making knitted furniture covers, that these beautiful items dramatically transform furniture, adding charm to interior design and decor.
Knitted furniture covers is like dressing your furniture in sweaters. It is associated with warmth and coziness. Knitted sofa and chair cushions, ottomans and poufs look pleasant and inviting, surprising and intimate, adding softness and interesting decoration patterns to modern interior design.
Knitting and crochet for home decorating, handicrafts trend in modern interior design
Contemporary floor lamps with knitted lamp shades
Knitted furniture design ideas and decorative accessories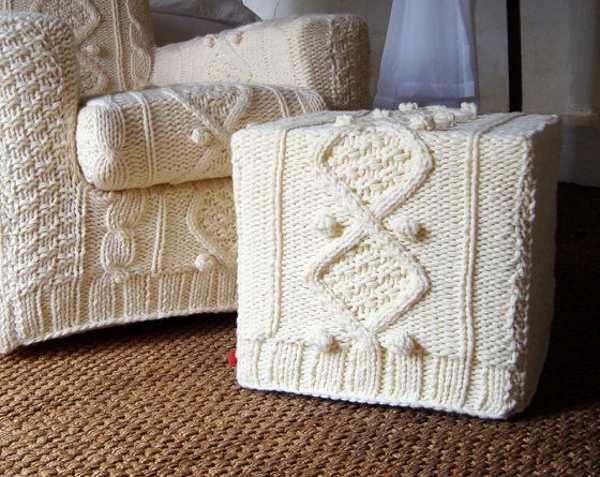 Knitted furniture covers, ottomans, poufs and decorative accessories are ideal for a ski condo and a winter cottage decor. Combined with natural fabrics and classic decoration patterns and prints, tartans, diamonds and stripes, knitted furniture covers and small decorative accessories create comfy chic look in fall and winter.
Knitted furniture covers are a great way to give new life to old furniture pieces, add color and texture to interior design. Knitted furniture covers, cushions and pillows transform furniture and create fabulous, comfortable and stylish home interiors.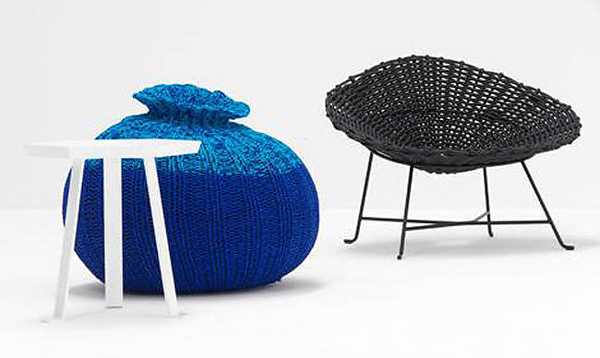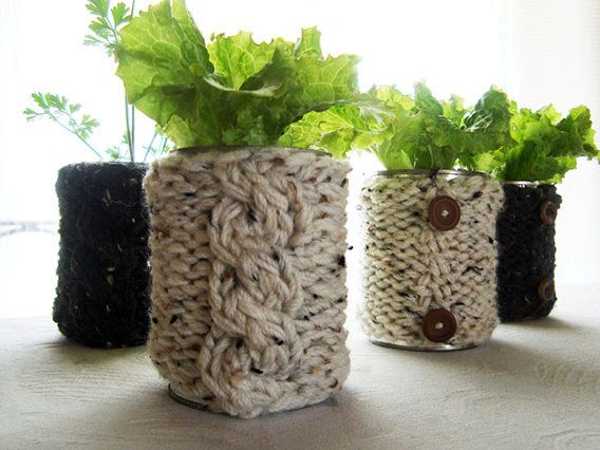 Knitted decorative accessories make excellent gifts that are very special and original. Soft and warm texture, pleasant natural colors of yarns make modern interiors feel relaxing, tender and intimate.
Crocheted and knitted floor rugs, poufs, caskets and pillows, modern decorative accessories
Modern furniture design, designer chairs and stools with knitted cushions
Stunning knitted furniture and decorative pillows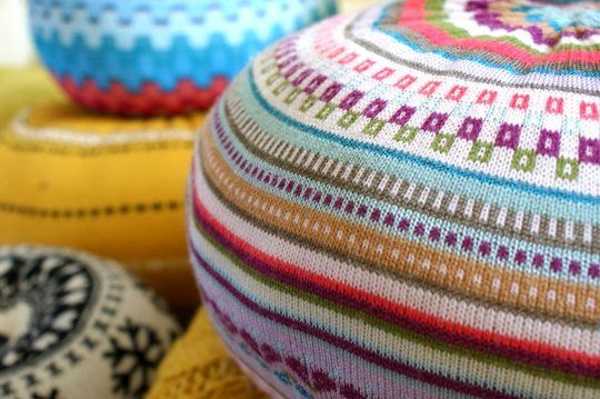 More from decoration patterns

Home textiles and fabric prints are stylish ways to personalize modern interiors and give a touch of style to any room...