Knitted Furniture and Decorative Pillows by Melanie Porter, Stunning Modern Furniture Design

Decorating Ideas

Furniture Accessories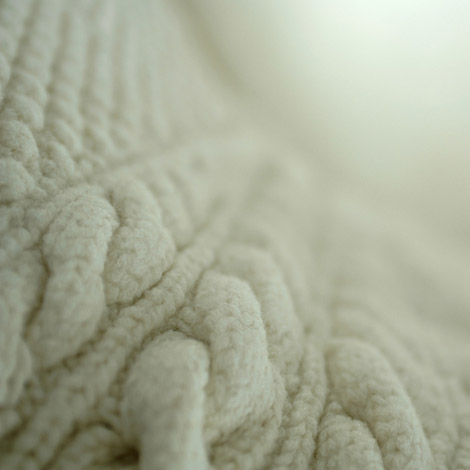 VALENTINES DAY IDEAS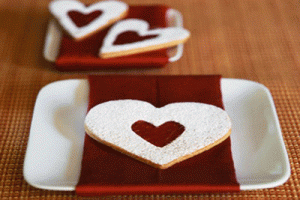 Furniture and decorative pillows from Melanie Porter create a sunning collection for stylish and unique, unusual and modern interior design. Handmade furniture upholstery, chair covers and decorative pillows with crocheted buttons and gorgeous knitting patterns look warm and feminine, inviting and exclusive.
Melanie Porter, melanieporter.co.uk/ is a talented and innovative designer. She creates amazing furniture and decor items, handmade chair covers in a highly-textured hand knitted  designs and cute crocheted buttons, adding unique elements to warm and modern interior design.
Her designs are excellent examples of handmade items that create a new handicrafts trend in modern interior design and home decorating.
Knitting and crochet home decor, handicrafts trend in modern interior decorating
Cabaret furniture set, unique furniture design idea
Modern furniture design and decoration with knitting patterns
Knitted furniture upholstery fabric and decorative pillows, living room furniture in white
Handmade furniture and decorative pillows in knitted patterns
If you like the pattern and prefer to pick colors from a favourite rug, these unique pieces can be knitted to match you home decor. Melanie Porter creates one-of-a-kind chairs, ottomans and decorative cushions which are perfect for your home decor.
The handmade nature of knitting and crochet work will always result in each piece being completely unique. Her team will endeavour to find a frame as similar as possible to the chair shape you want to create an amazing furniture item for your home interior decorating.
Knitted chair upholstery fabric in light green color, modern furniture design with various knitting patterns
Modern sofa, top 10 living room furniture design trends
Piano decorating, ancient craft in contemporary style
About the designer
After 10 years working as a knitwear designer for a number of international fashion brands, in 2008 Melanie Porter turned her expertise to furniture, creating one-off contemporary designs from antiques sourced at auctions and markets across the UK.
Trained at the prestigious Central Saint Martin's College, Melanie's ability to create exquisite, textured fabrics which are individually knitted and felted for every project has drawn attention from clients and press all over the world.
Knitted chair upholstery fabric in light and dark blue colors, striped furniture design
Each project starts with the frame itself – anything from a Victorian nursing chair, to a vintage occasional table– which is painstakingly stripped back, before being restored and/or reupholstered using traditional techniques. This blank canvas is then covered with a series of hand-knitted panels.
Melanie undertakes the entire process herself and everything, from the restoration and upholstering to the individual, crocheted buttons, is done by hand. The result of this incredibly labour-intensive process is a stunning and unique work of art, destined to be a future family heirloom.
Knitted furniture upholstery fabric in purple color, modern furniture design trend
Melanie's work is now sold at outlets worldwide including Lane Crawford in Hong Kong and Wolf & Badger in London.
Living room sofa and chairs, modern furniture design trends
Latest trends in decoration patterns, modern interior trends in decorative fabrics
More from modern furniture

Weave furniture design blends traditional techniques and modern trends in decorating with handmade items. Using natural ropes and twines, you can...