Colorful Painting Ideas to Recycle Metal Barrels and Tin Cans for Beautiful Yard Decorations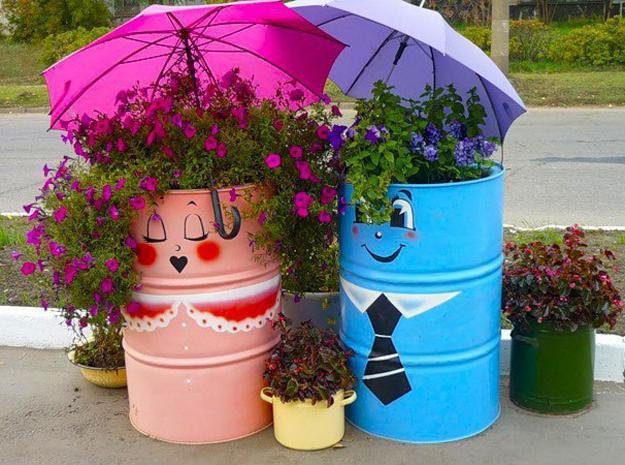 Creative painting ideas to reuse and recycle metal barrels, pots and tin cans
garden decorations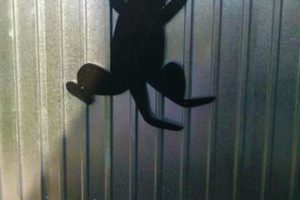 Bright painting ideas turn metal barrels into colorful and beautiful yard decorations. Creative painting ideas are a wonderful way to reuse and recycle metal barrels and create unique accents to personalize garden and backyard designs. Lushome shares a collection of playful, easy and colorful painting ideas to transform used metal barrels into stunning centerpieces of yard landscaping.
Brightly painted containers made of metal barrels are amazing items that bring the art of decor into functional design. Simple techniques, bright paint colors and attractive decoration patterns are great ways to create art works for outdoor home decorating and adorn gardens and backyard designs with unique accents.
Those who throw away used metal barrels in various sizes miss a lot. Painting ideas and bright paint colors, combined with creativity, are fabulous ways to reuse and recycle metal barrels. Yard decorations made with used metal barrels allow you become an artist, creator, metal sculptor, metal worker and exceptional outdoor home decorator.
 35 creative backyard designs adding interest to yard landscaping
Painting ideas for yard decorations made with barrels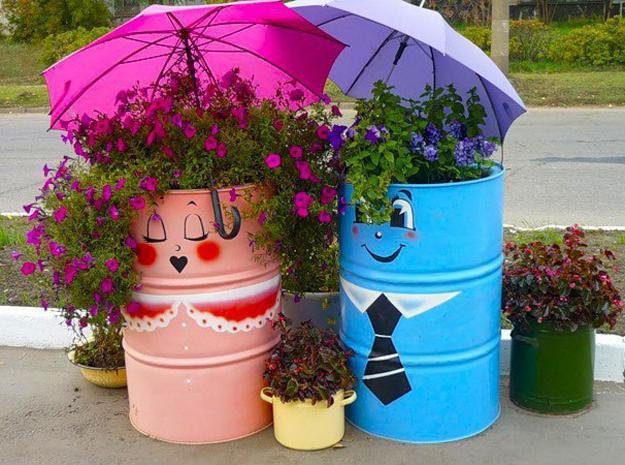 Used metal barrels can be recycled and turned into one-of-a-kind works of art that bring color and exciting patterns into yard landscaping. Funny characters, images of birds, insects or exotic animals, flower designs and geometric patterns, stripes and ethnic motifs are excellent painting ideas for decorating and recycling metal barrels.
Welding skills can help design amazing metal sculptures and unusual containers. Creative painting ideas add personality and color yo yard decorations recycling metal barrels and tin cans. Here is a collection of metal designs and painting ideas for metal barrels and tin cans that demonstrate how attractive metal artworks can look.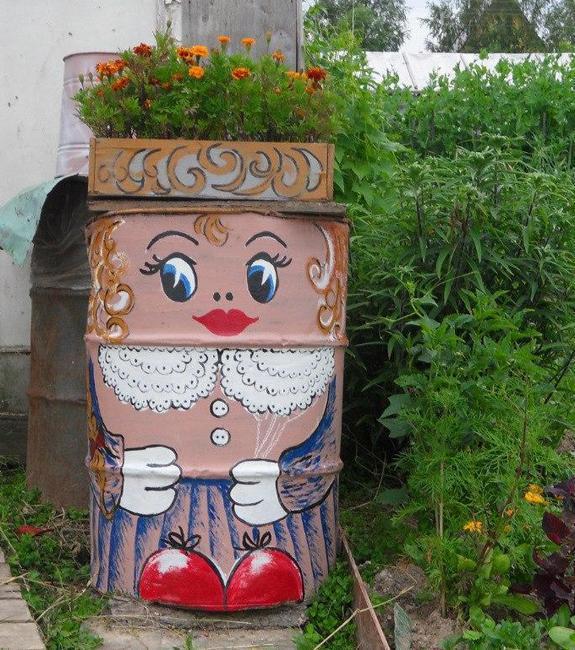 Bright colors, unique painting ideas, straight lines or playful swirls, triangles, waves, zigzags and circles are simple ideas to decorate metal surfaces and design colorful yard decorations and containers for plants and flowers from used metal barrels and tin cans.
Metal recycling ideas, outdoor furniture and lighting fixtures made with metal barrels
20 Green ideas for recycling metal barrels and improving functionality of yard landscaping
These containers are durable and functional. Adorned with various patterns, they add interest and personality to yard landscaping, styling garden and backyard designs with adorable works of art that delight kids and adults.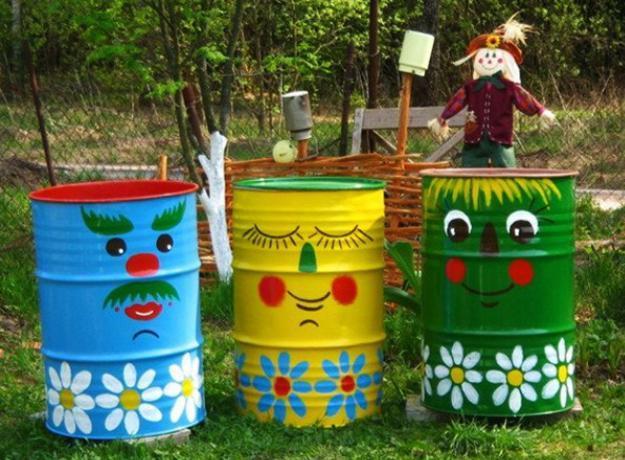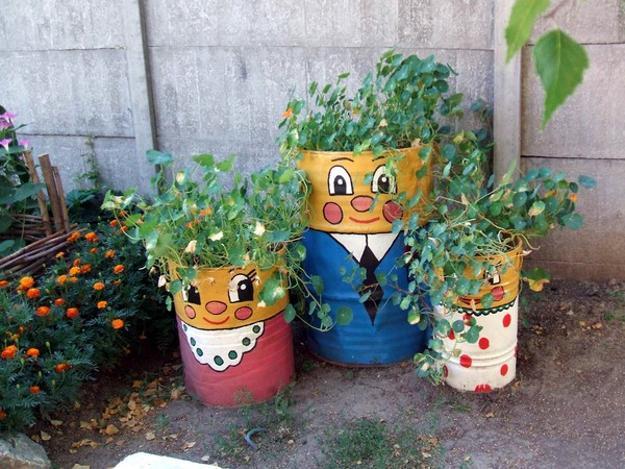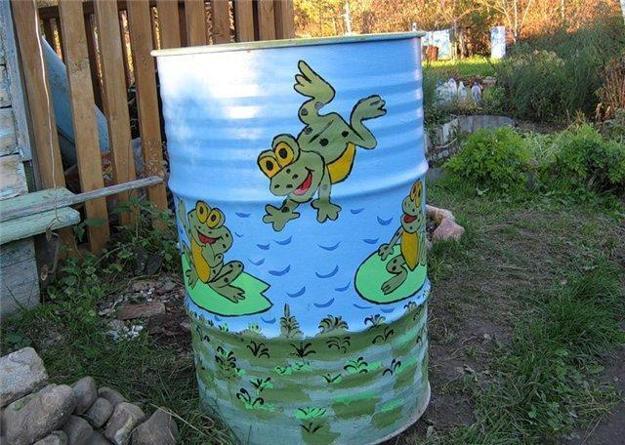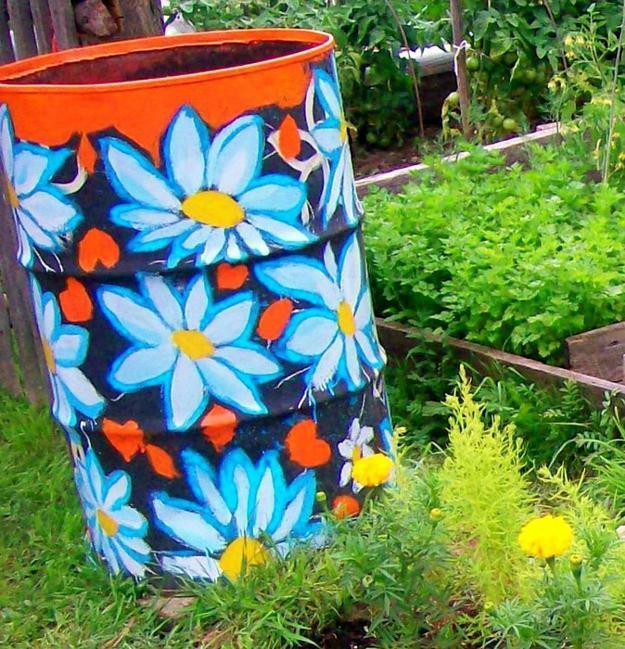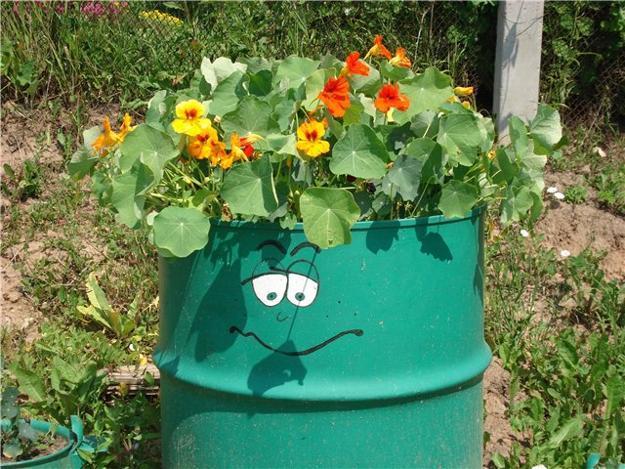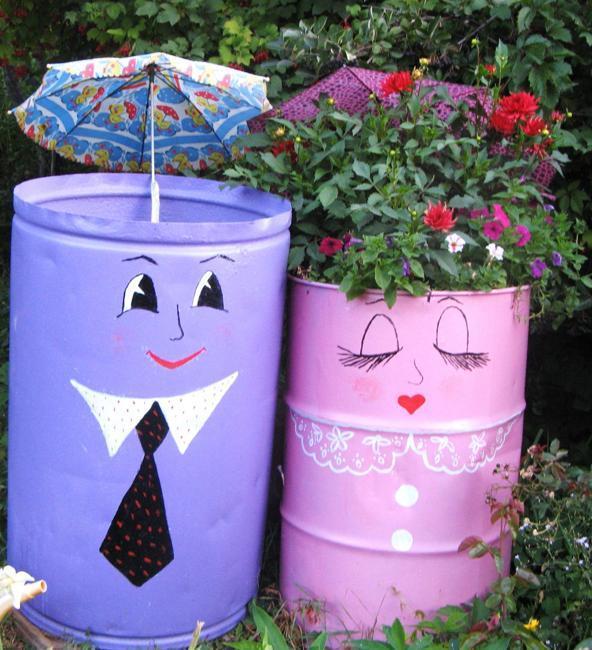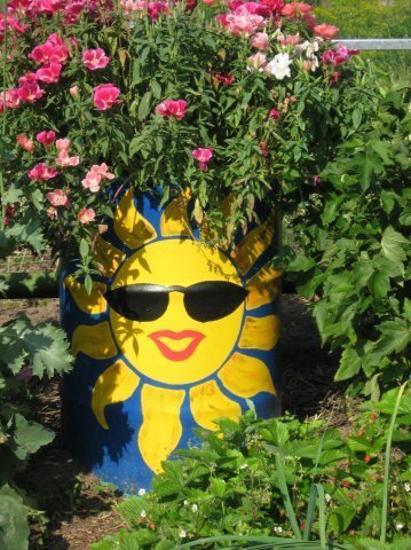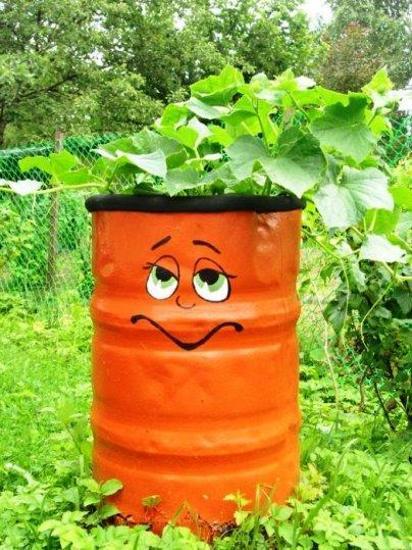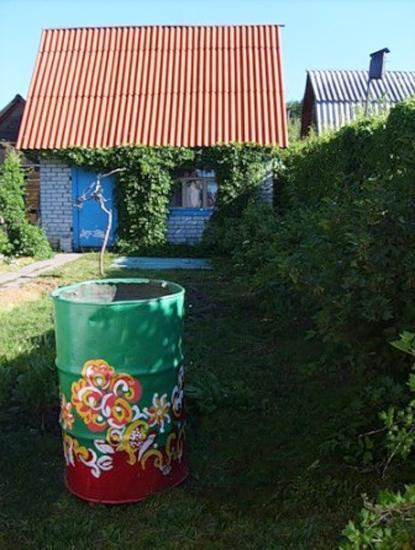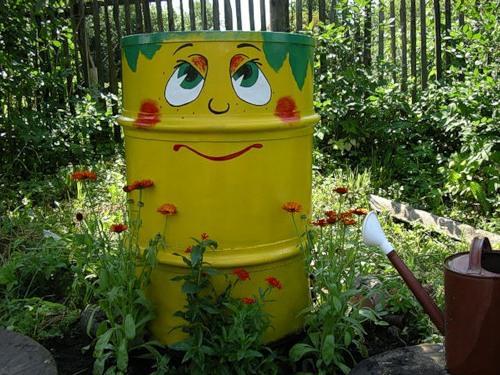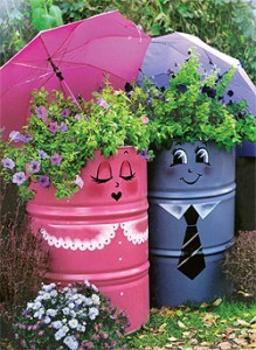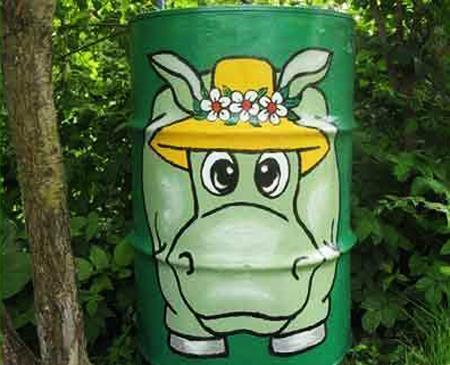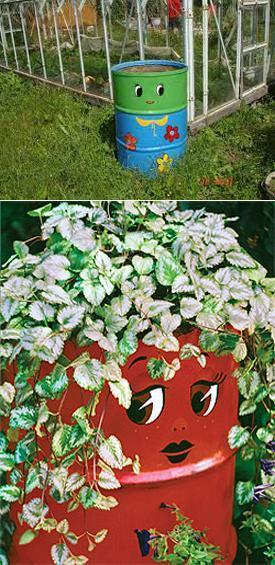 Colorful handmade birdhouse designs look beautiful on green branches and garden posts. Creative painting ideas turn wooden birdhouses into bright yard...
and enjoy free articles sent to your inbox