How to Declutter Your Home and Enjoy Stress Free Lifestyle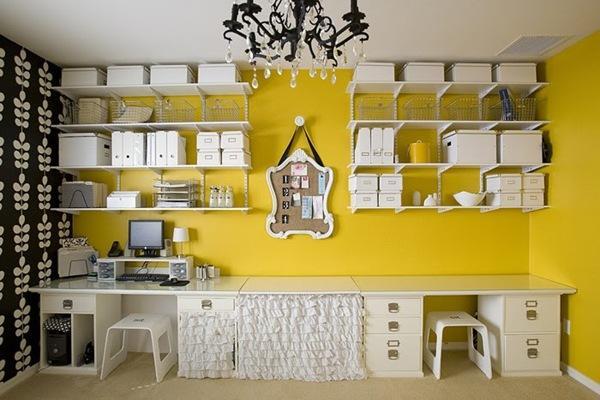 Beautiful storage and organization, deluttering and organizing inspirations
organizing tips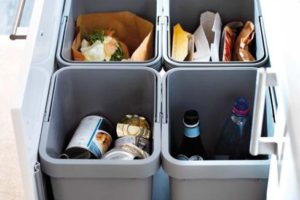 Clutter makes people to feel embarrassed by the state of their apartments and houses. Easy decluttering ideas and quick room makeovers turn homes into pleasant, spacious and stylish living spaces. A cluttered and disorganized home interiors can be humiliating, so solve that problem by implementing a few of these quick decluttering and home organizing ideas.
Being organized is not something new you need to do. You can get organized by replacing a poor habit with effective, time and money saving behaviors. To get rid of clutter and home organization take less time than you think. Organizing clutter is much worse, it is a never ending project.
Start decluttering and you will get rid of all useless things, old and broken items which you do not need to store any longer. Slowly change your thinking and actions, follow your plan and create a spacious home interiors you re proud of.
How to declutter you home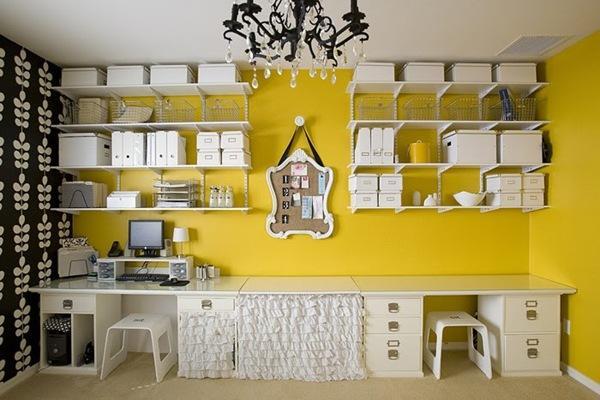 Start clearing your spaces and get rid of all non-essential items which clutter your life, take your energy and living spaces. Do not bring home items that you will not use and enjoy. Decluttering and home organization are fun when you have the plan.
1. Sorting boxes, bags and containers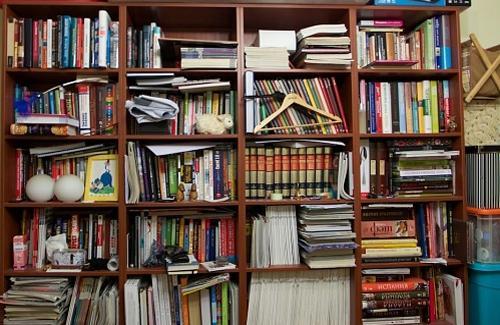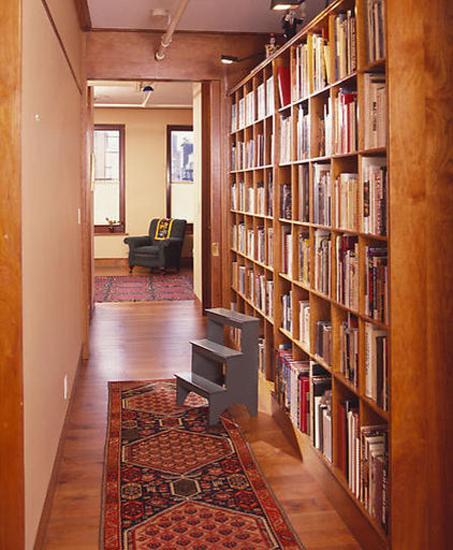 Sorting boxes, bags and containers make cleaning and getting rid of clutter less stressful and more pleasant. They help to sort your clutter and see the result right away. The three boxes, bags or plastic containers and 10 – 30 min of your time are all you need to start decluttering your home interiors.
Feng Shui and clutter, space clearing tips
Closet storage and organization for home staging
To throw away, to donate and to keep, reuse and recycle are three categories of clutter you have to sort every time you want to improve the way your room looks and feel.

2. Time to declutter your home
Home staging game Clutter Hunt
Closets that sell homes, decluttering and organizing tips
Even 5 minutes at a time spent on sorting your items will work and help get rid of clutter fast and effectively. Just make sure that you allow a few minutes a day to declutter  your home interiors while cleaning, cooking, talking on your sell phone or watching the TV. Multitasking is wonderful. It saves time and make clearing spaces simple and fun.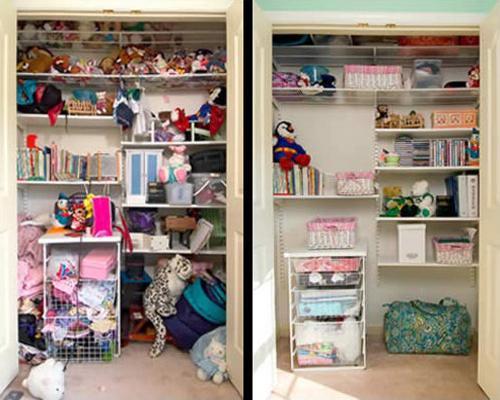 You can use a timer or set the alarm on your cell phone to make sure you spend very little time decluttering your home. It is easier to get stuck into a task people dislike when they know that they need to do it just for a few minutes.
The list of common useless items that clutter your home
Declutter your home after Christmas in two simple steps
Clearing spaces and home organization plan
A plan for sorting out your items, disposing, recycling or throwing them away will help keep going and feel no stress while clearing your home spaces. Do not create one big pile of things to get rid of. You do not need to sort them again and again. Using three boxes, bags and containers for a few minutes decluttering will transform your home interiors into spacious and organized living spaces almost effortlessly.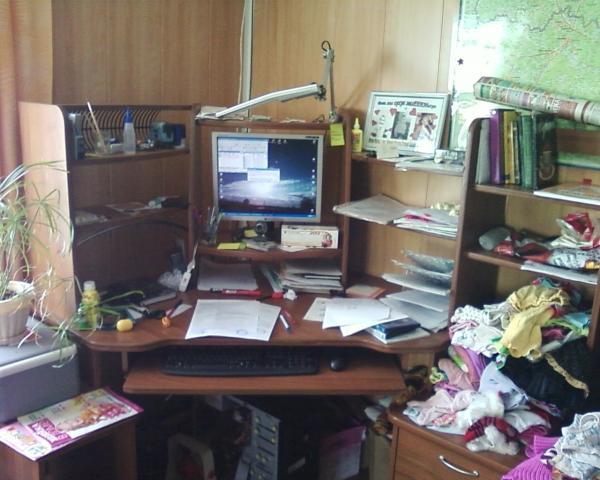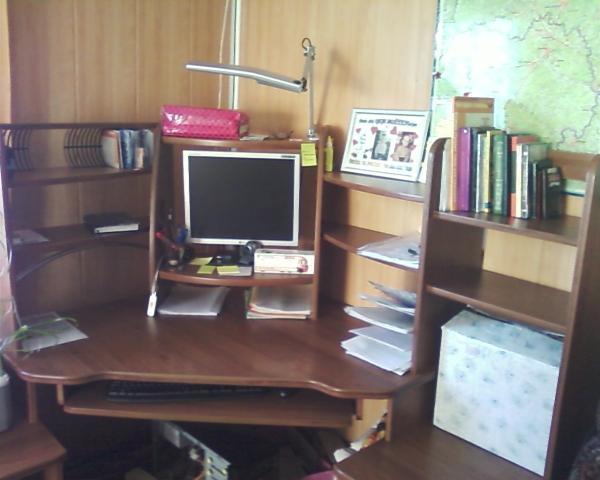 Sort your clutter and put theme in one of three boxes, bags or containers right away for the intended charity, recipients or garbage. Decide how to get rid of the stuff now, it will save your effort and time and makes getting rid of clutter easy and quick.
Decorating empty walls with clutter
The fun of decluttering and organizing closets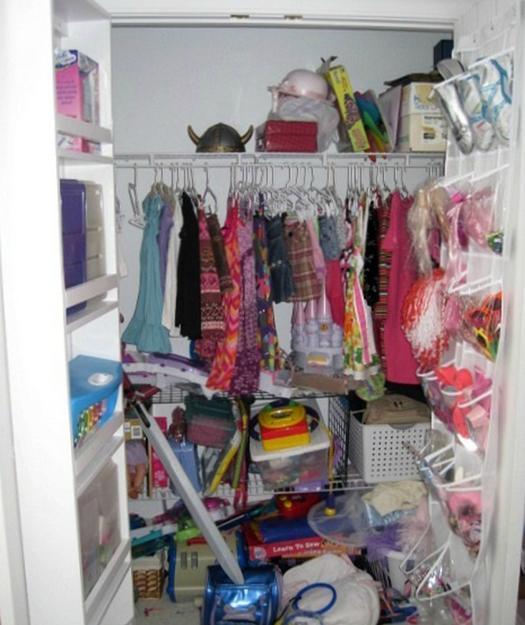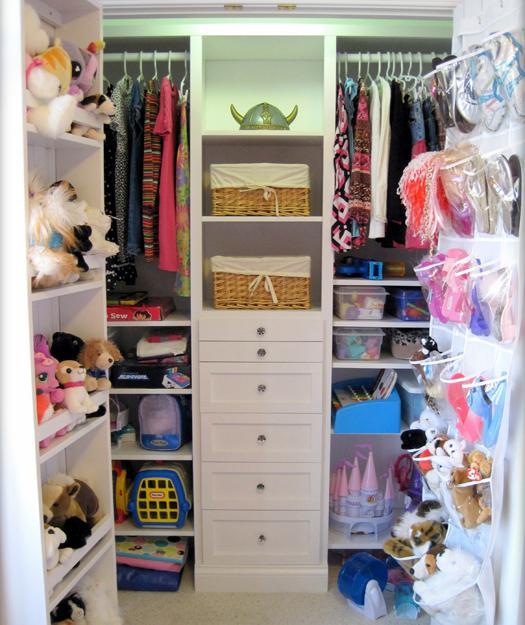 Here are great ideas for kids toys storage and wall decoration with small cars that everyone would love. DIY organizers, like...
and enjoy free articles sent to your inbox