Green Kitchen Paint Colors and Green Wallpapers for Kitchen Decorating
---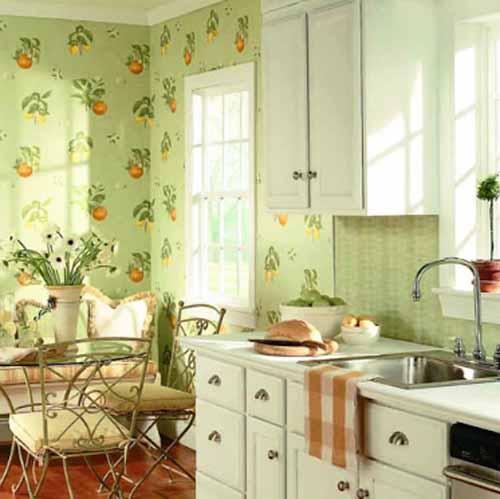 Green wallpapers with red apples for country style kitchen decorating
Green kitchen paint colors and green wallpapers are simple and modern kitchen decorating ideas. Old kitchen cabinets and walls can be turned into modern with light green paint or attractive color combination of light and dark shades of green color.
Green wallpapers with nature inspired patterns are stylish and fresh kitchen decorating ideas that celebrate beautiful themes and bring a splash of green color into modern interiors. Green wallpapers can be used for accentuating kitchen cabinets and emphasizing green kitchen decorating ideas.
Light green kitchen paint and green wallpapers are excellent for creating unique, inspired by spring foliage or green apples, kitchen design. Light green paint and green wallpaper patterns look gorgeous with lime green kitchen decorations and dining furniture, wooden shelves, finished with lacquer, and decorations, inspired by nature.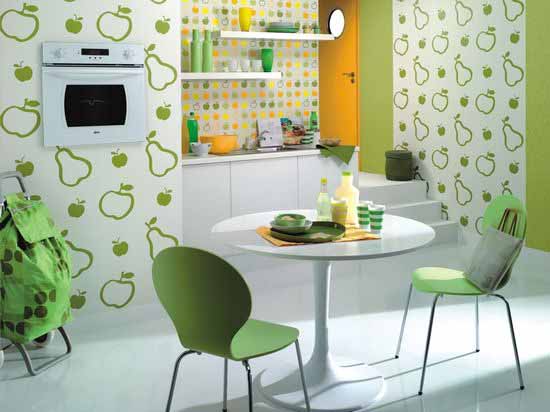 Stylish green wallpapers with floral and leaves patterns, applied just to one wall, creates beautiful and attractive modern kitchen decor and add soft texture to green kitchen decorating ideas.
Contemporary kitchen decorating
Green colors can work as neutral background. Keeping space neutral, green kitchen paint colors and green wallpapers work well with contemporary stainless steel appliances and white windows, creating sleek and fresh modern kitchen decor with juicy green apple color flavor.
Green apple kitchen design and decoration theme, white and green kitchen paint colors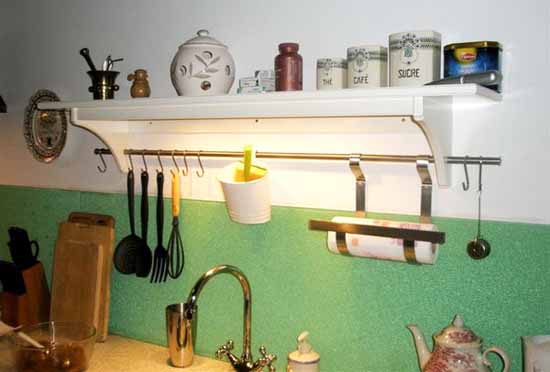 Country style kitchen decor
Green apple kitchen decor and color inspiration
Apple kitchen decorating theme is great for country style kitchen decor. Light green kitchen paint colors and green wallpapers patterns, combined with light green kitchen decor accessories and kitchen decorations make kitchen decorating ideas look inviting and peaceful.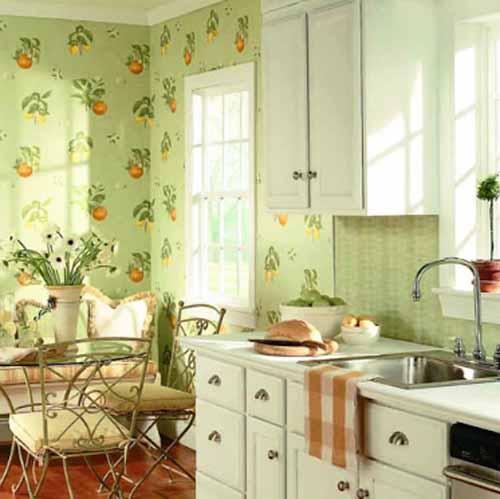 You can purchase modern kitchen designs from apple kitchen decor catalogs online and combine them with green kitchen paint colors or green wallpapers patterns that will compliment your beautiful kitchen in country style.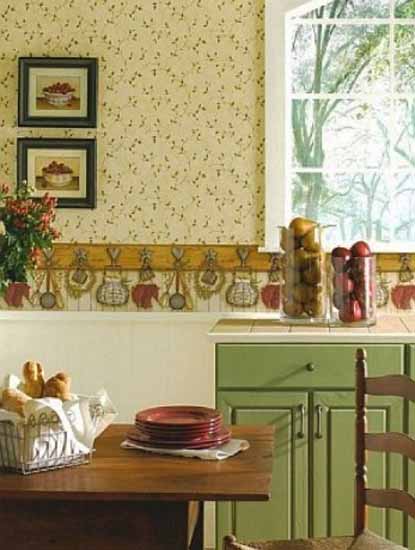 Eco friendly kitchen decorating ideas with fresh fruits and indoor plants
Fresh green apples, limes, pears, green peppers and grapes on a plate are the simplest, healthiest and cheapest way to add green colors to your kitchen decorating and see what shades of green color you like to bring into your kitchen decor.
Green home decor that cleans the air and top eco friendly indoor plants
Green indoor plants are a piece of nature. Plants help achieve the emotional balance, beautify kitchen decor and improve people's health. Green kitchen decorating with indoor plants and edible herbs creates relaxing room and improves kitchen air quality.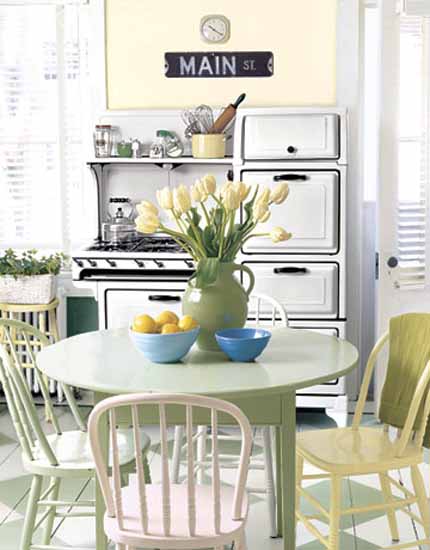 Kitchen decorating with fresh fruits and vegetables, small indoor plants and edible herbs saves money, bringing modern accents of eco style and charm of country style into kitchen decor.
Kitchen decorating with indoor plants to save money
Green kitchen decorating with indoor plants, of course, can't save dark, dated or small kitchen design, but indoor plants, edible herbs, fresh fruits and vegetables always make kitchen decor feel more pleasant and natural, attractive and inviting.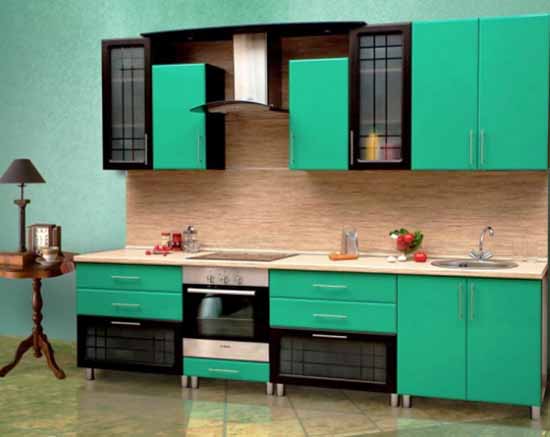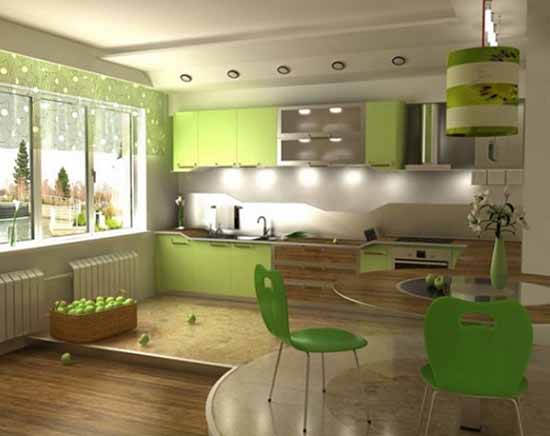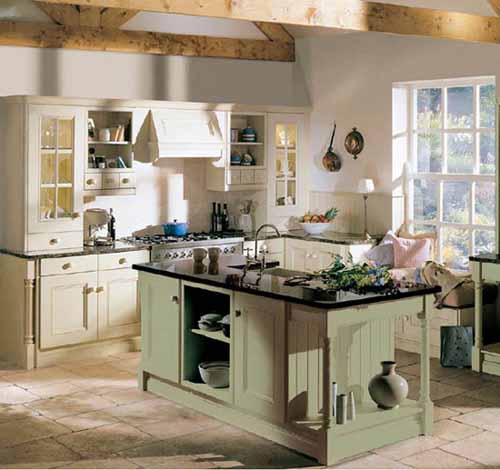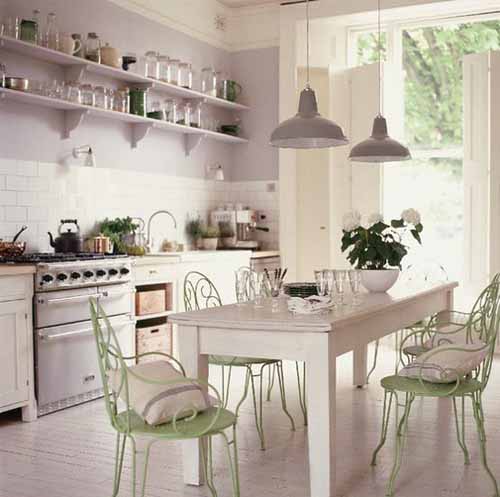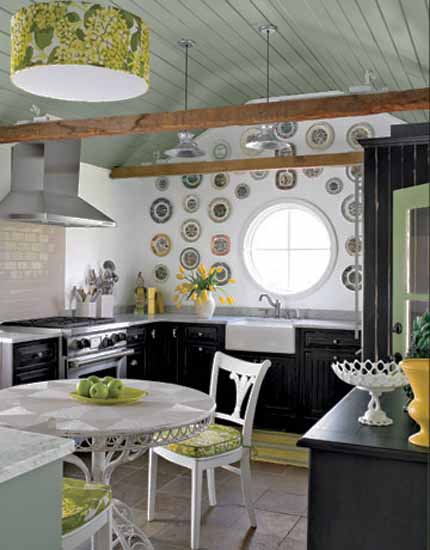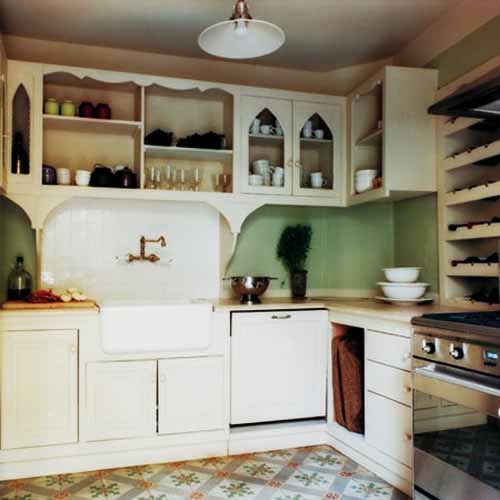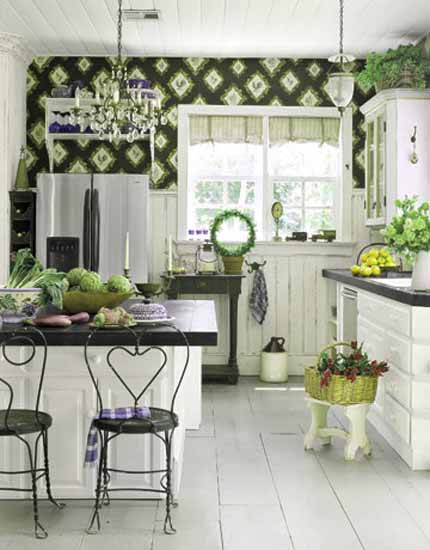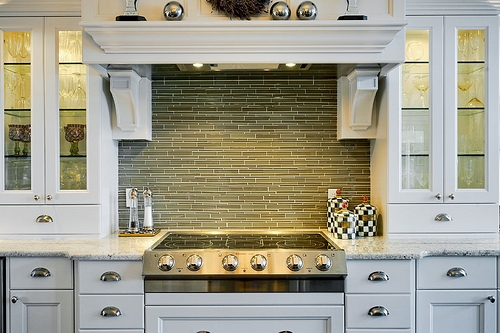 by Ena Russ
last updated: 04.10.2016