Modern Country Kitchen Design and Decorating Ideas

Interior Design Ideas

Kitchen Ideas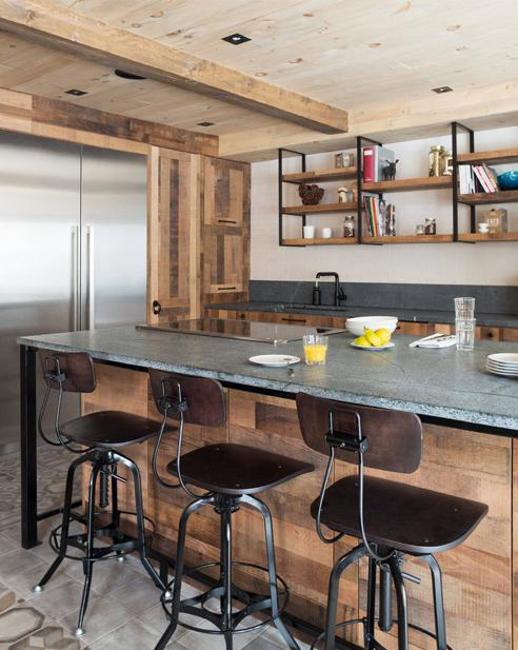 Open shelves, country kitchen decorating
kitchen islands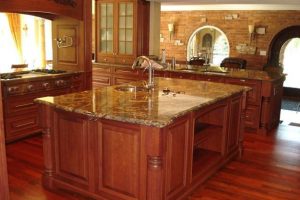 Country kitchens feel warm and welcoming, playing the central role in designing a charming cottage or a country home.  Wood furniture, floral fabrics, bright ceramic dishes, and handmade decorations are perfect for creating an inviting and cozy atmosphere in a country-home kitchen. There are traditional and new interior trends in the country kitchen design and decorating. Check them out before you start updating your kitchen in the country style.
Country kitchen trends
Green kitchen paint and wallpaper for decorating modern interiors
Beautiful country kitchen designs blending traditional and modern ideas
Natural materials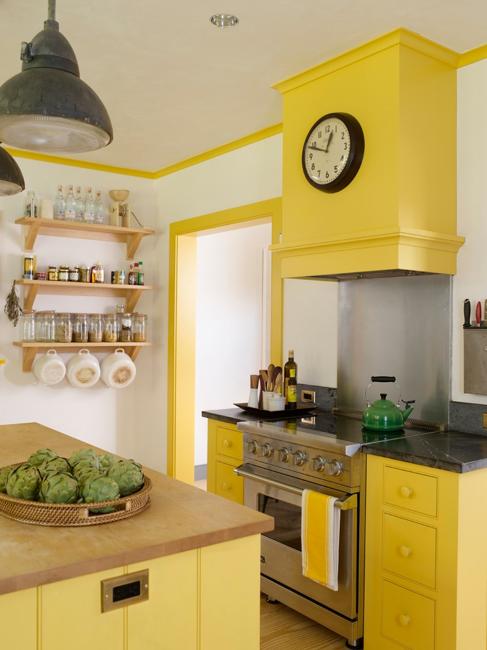 Natural textures are ideal for enhancing country-style kitchen designs. Rustic wood, salvaged materials make perfect sense for country kitchen design. Wood helps to merge kitchen interiors with the surroundings while improving a relaxing atmosphere. Wooden boards that are stained or salvaged wood materials are perfect for creating an accent wall.
Rustic wood amplifies the country feel in a kitchen.
Modern kitchen accessories for comfort and style
Meditteranean style kitchen designs
Modern kitchens blending farmhouse design ideas and contemporary elements
Also, natural stones and exposed brick wall designs look fabulous in country kitchens. Traditional wooden ceiling designs with exposed beams or whitewashed ceilings complete modern kitchen interiors in the country style.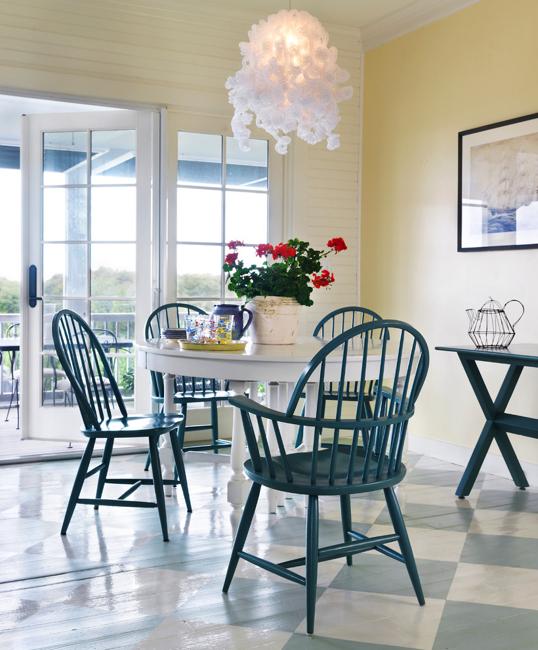 Metal accents
The warm luster of copper gives chic to country kitchen design. Copper kitchen decor evokes memories of fairy tales, vintage kitchens, and the coziness of a grandmother's home. Also, copper brings a stylish vibe and improves the aesthetics of modern country kitchen designs. Lamps, kitchen hoods, countertops, backsplash designs of copper make beautiful accents.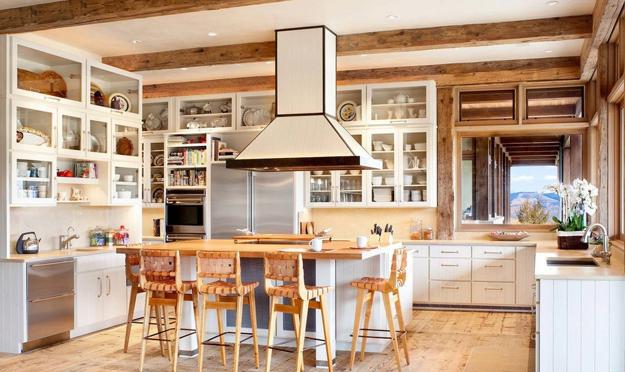 Lighting ideas
High-quality modern lighting fixtures are great additions to country kitchens. Oversized and beautiful lamps add style.  Catchy pendant lights, unusual chandeliers, modern floor lamps, garden lanterns, or hanging lamps on long cords make excellent accents.  Let go of your imagination and enjoy your creative choices that personalize your country kitchen design. Choose warm yellowish bulbs instead of contemporary and urban white bulbs to add a warm glow to your country kitchen design.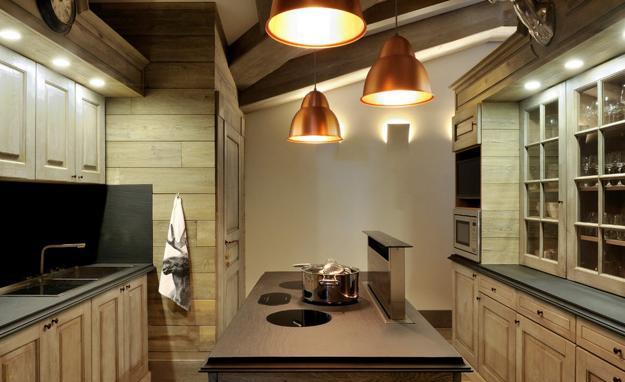 Country kitchen trends in decorating
The latest trends in decorating kitchens in country style call for creative and fun ways of updating spaces. A rustic wood table looks stylish with bright chairs and an eye-catching chandelier or a contemporary floor lamp. Vintage furniture, upholstered pieces, modern lighting fixtures beautifully jazz up dining areas, and stylish look to country kitchen designs.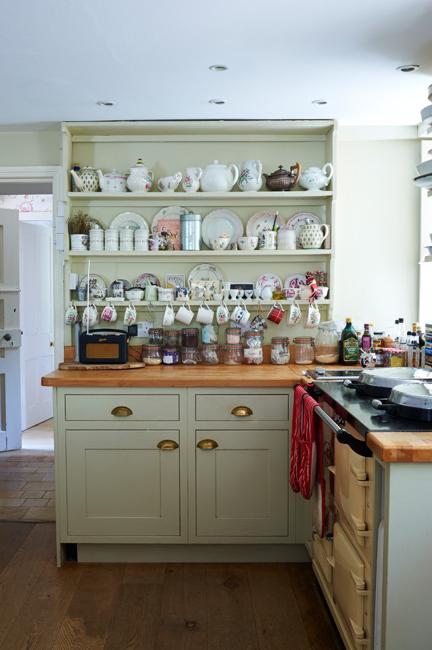 Recycle and upcycle
Unusual furniture in the country kitchen is a modern trend in decorating contemporary interiors. Do not throw away used wood furniture; upcycle the pieces into new ones. Add firewood to kitchen decorating to enhance the atmosphere of a country kitchen.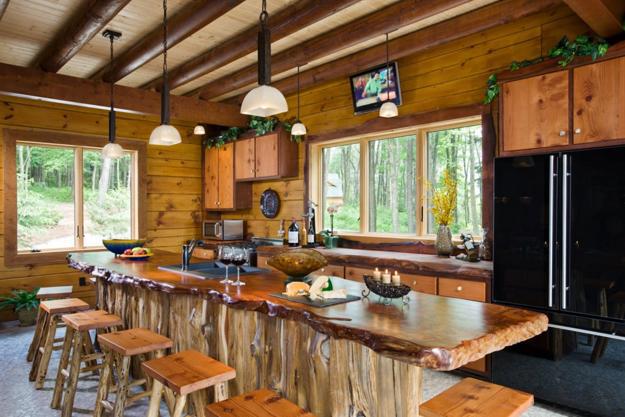 Copper kitchen decor
Copper pots, pans, kitchen utensils are suitable investments for enhancing country kitchen decorating. Also, candlesticks, mugs, vases, trays made of the beautiful and noble material are elegant and cheap ideas to enrich country kitchen decor.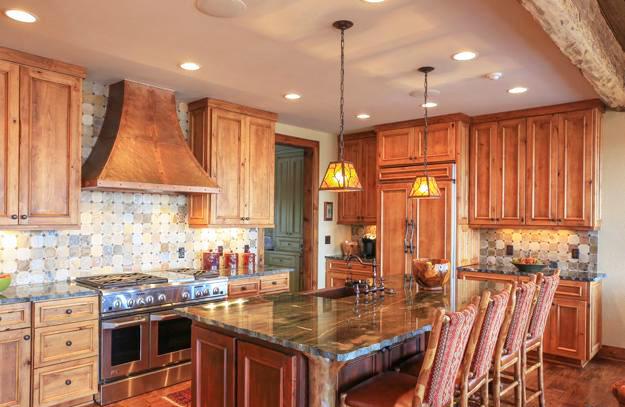 Decorative dishes
Vintage wooden sideboards and low shelves or hanging shelves with decorative dishes add distinct elements to country kitchens. Deep cracks, loose or missing fasteners, and all other imperfections increase the charming feel of vintage decor items. The natural look of salvaged wood or vibrant colors of interior paints is a fantastic tool for emphasizing country-style kitchens' cozy look.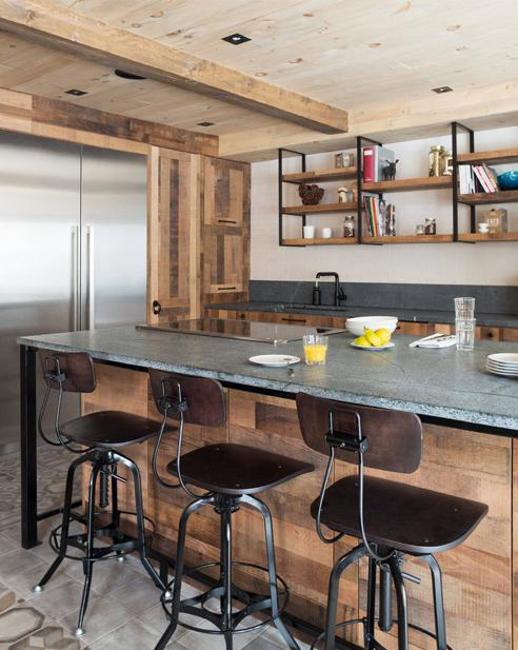 Wall clock
While relaxing in the country home, you completely forget about time, but a classic wall clock in the kitchen is the perfect decorative accessory. A large wall clock in black and white, Roman numerals, a cuckoo feature, and a pendulum are beautiful vintage decor accents perfect for country kitchen decorating.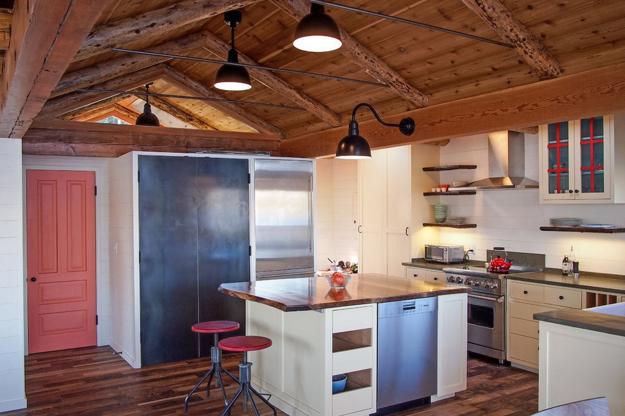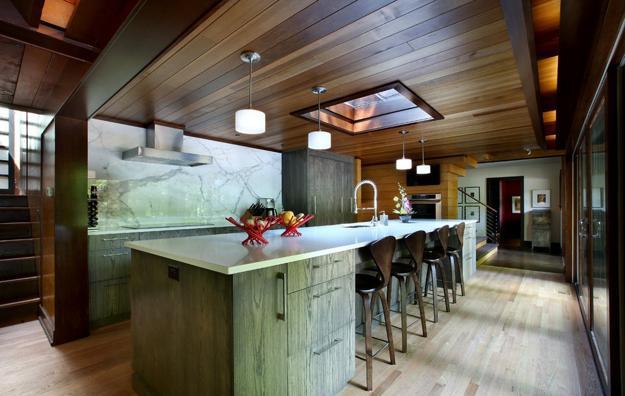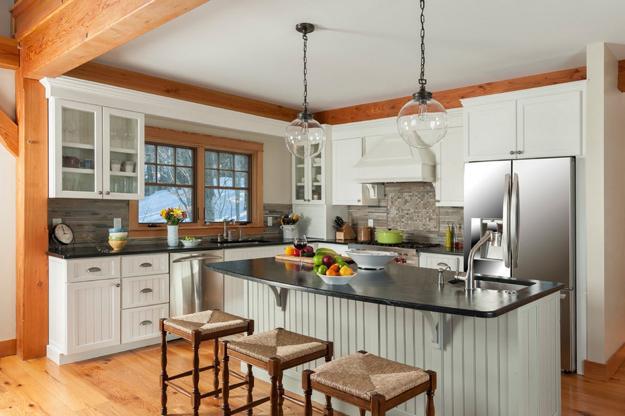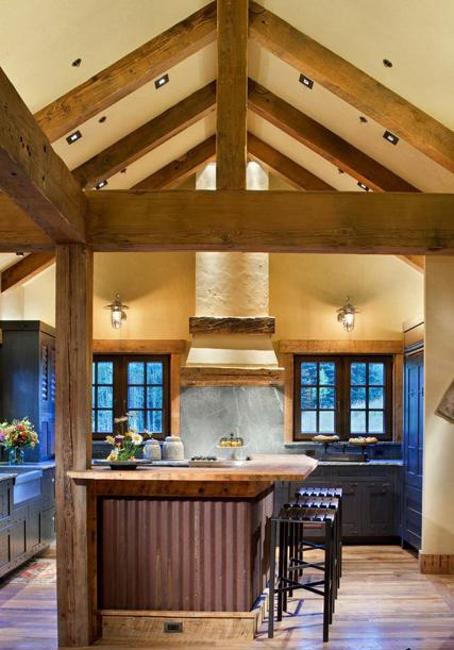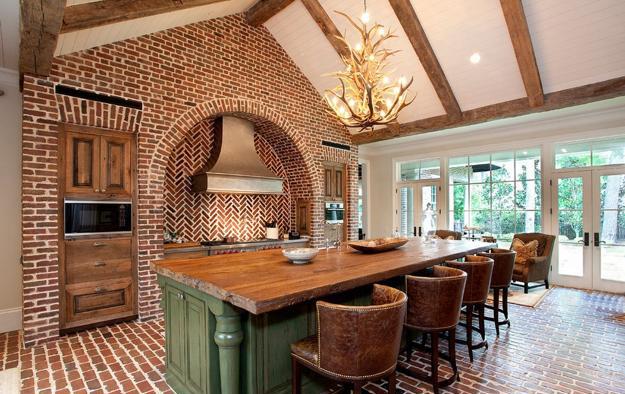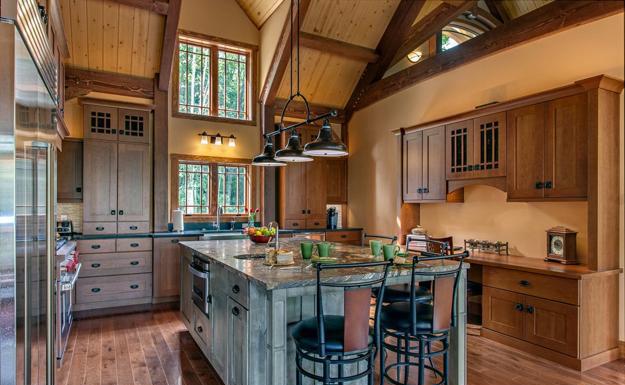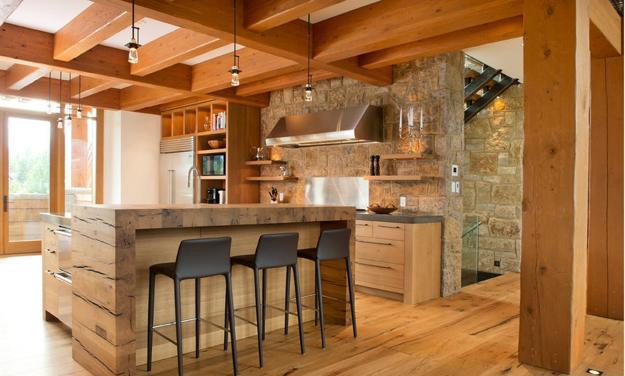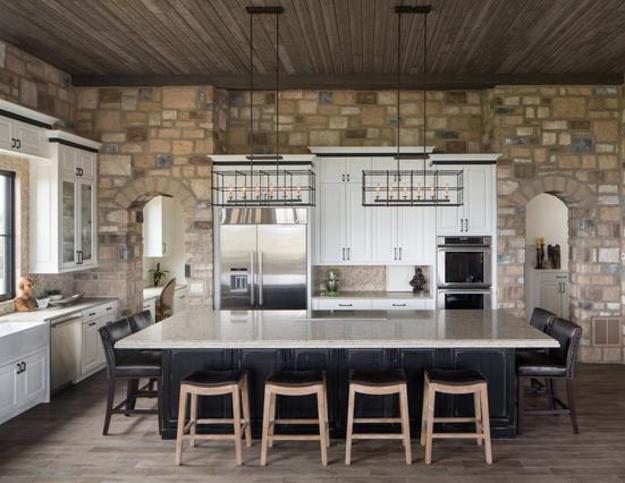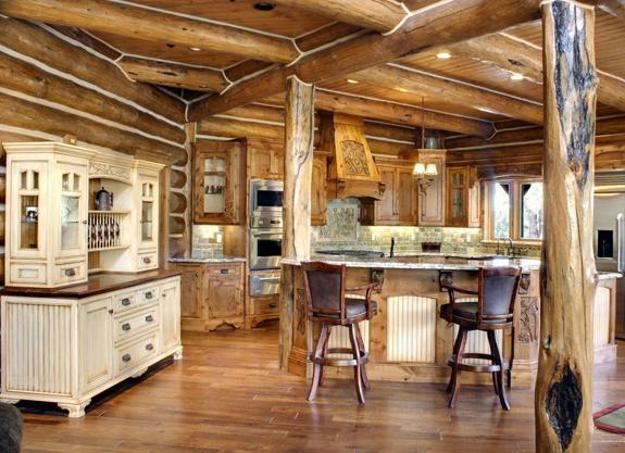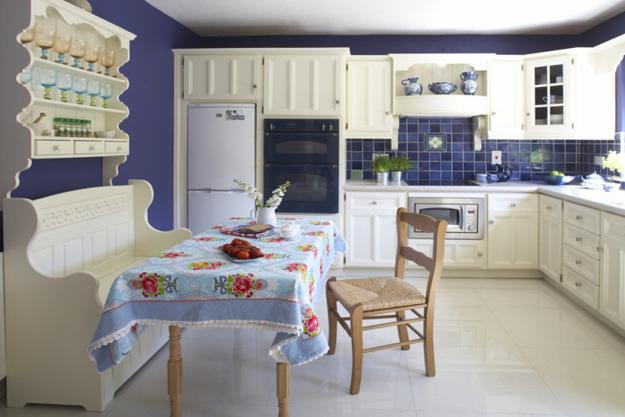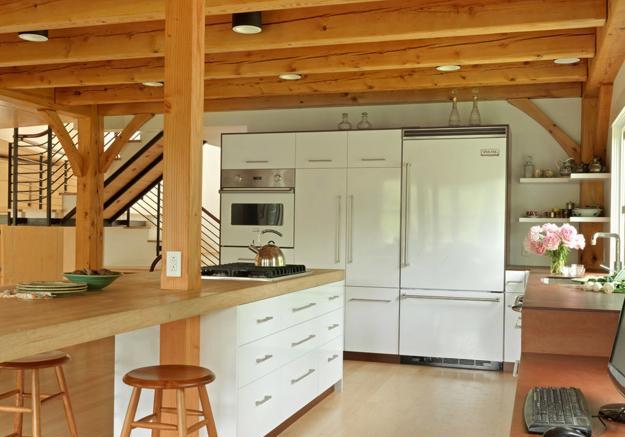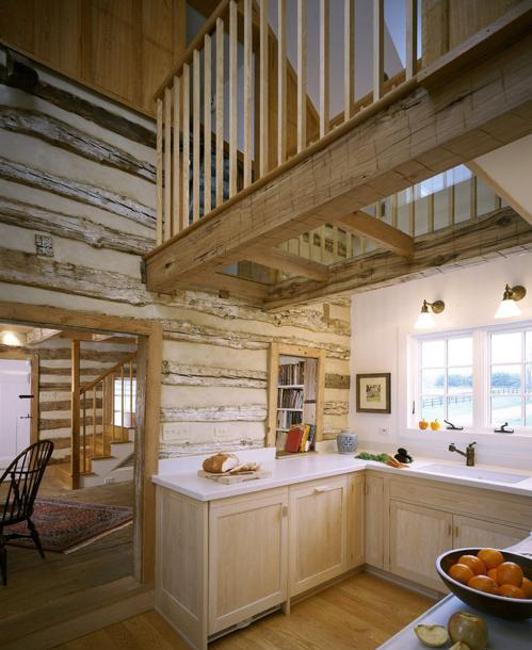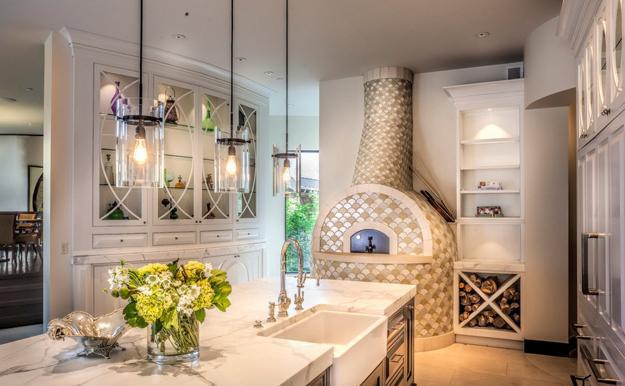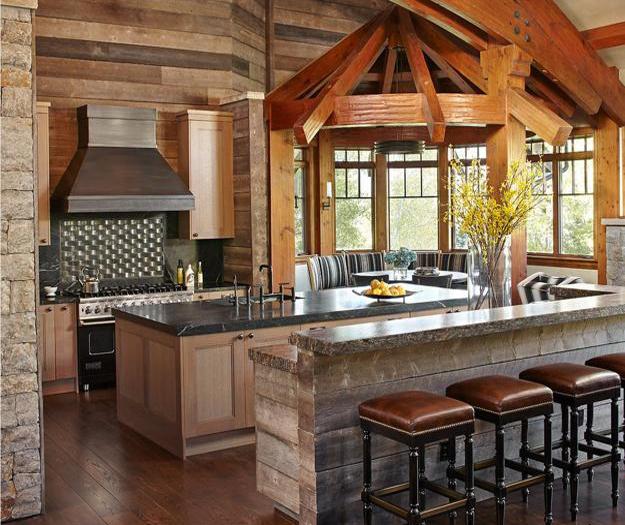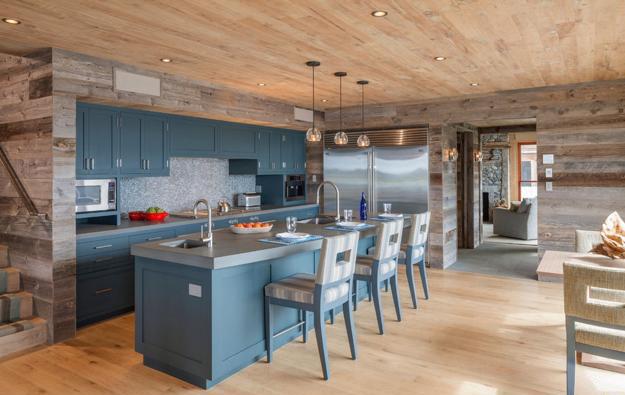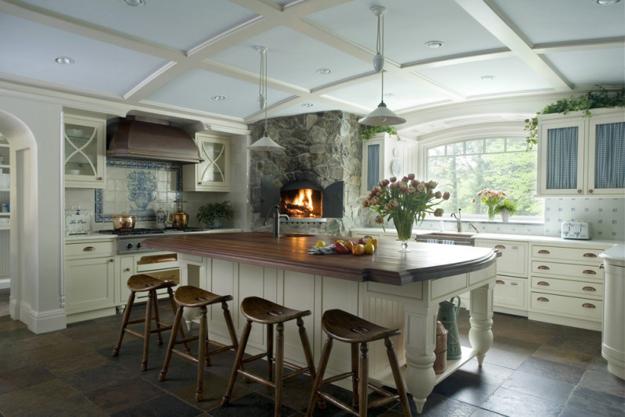 Warm metal accents are easy to incorporate into modern kitchen designs. Metal lamps, hardware, metal tiles, elements of kitchen designs will...
and enjoy free articles sent to your inbox