Modern Kitchen Design Trends 2020, Stylish Ideas to Refresh your Home

Interior Design Ideas

Kitchen Ideas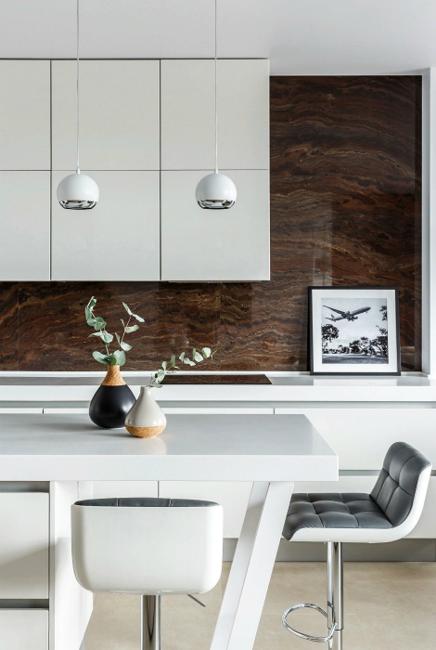 Beautiful contrasts, white kitchen design with tiled walls
small kitchens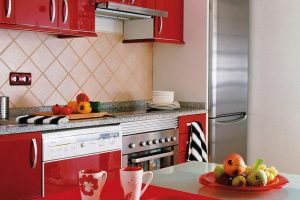 Here are fresh, modern ideas that will inspire you to add a touch of style to your kitchen design and create beautiful, functional, and modern kitchens. Small spaces ask for wise design solutions and smart color choices. The latest trends in decorating and modern interior design trends offer attractive and practical ideas for large and small kitchen remodeling projects. Check out the Lushome gallery of modern kitchens and see what design trends you like.
Think about modern interior styles, like minimalist, loft, classic, and Scandinavian designs. Choose trendy colors for walls, like whites, gray color tones, light pastels. Consider stylish textures, like concrete, rustic wood, glass, and metal alloys. Explore kitchen design ideas in the eclectic style, which blends high-tech or country style with mid-century modern style or European cafe style. Add unique and bright accents to your kitchen design, free your walls from cabinets, and design a light, stylish space. There are numerous possibilities to blend originality and a contemporary vibe into modern kitchens.
Latest color trends, Tranquil Dawn
Kitchen trends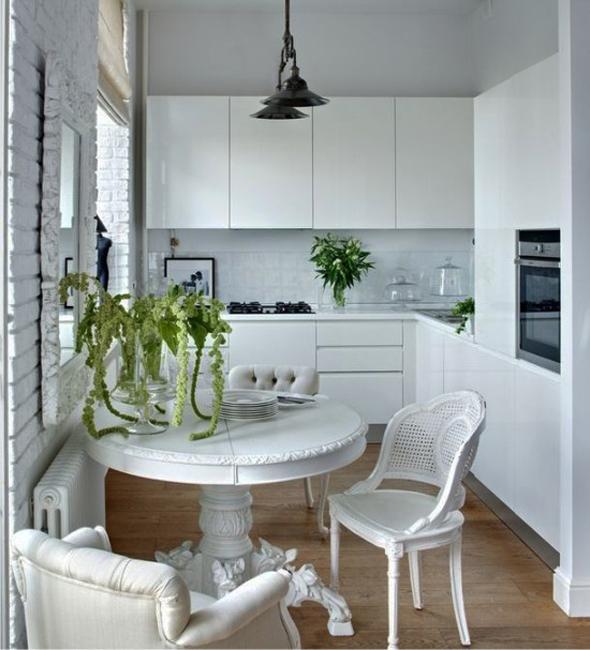 1. Kitchen interior styles
The minimalist style, loft designs, high-tech, industrial, classic, Scandinavian styles, and eclectic mixes are the most popular kitchen design trends. Modern kitchen trends 2020 mix classic-style elements with industrial-style details. Exposed brick wall designs or concrete textures, combined with classic furniture, create original kitchen interiors that look stylish and contemporary. Upholstered furniture sets and traditional or mid-century-modern chandeliers look beautiful in modern kitchens designed with minimum details.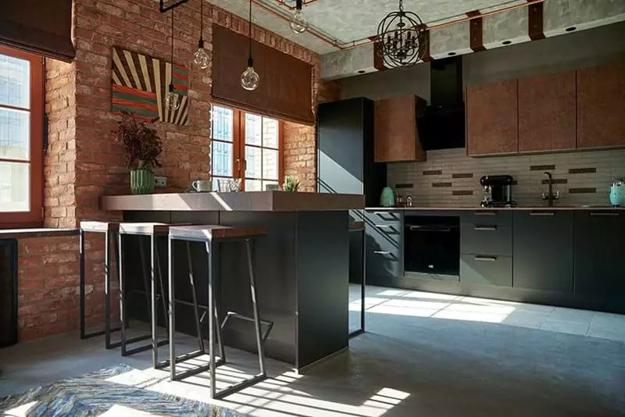 2. Kitchen design materials
Natural wood, glass, stone are perfect for classic kitchen designs and contemporary, minimalist styles. Concrete, brick, rustic wood, metal alloys are excellent for loft designs. A combination of natural wood with white decorating ideas, light pastels, and vibrant accents helps create modern Scandinavian designs.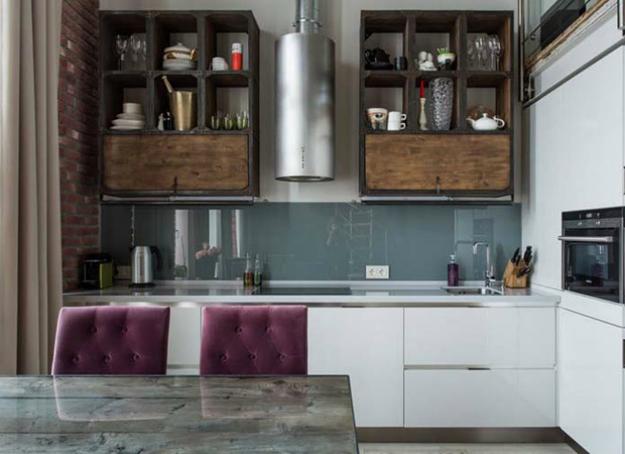 3. Kitchen colors 2020
Whites are the favorites, but gray color tones, black or blue, are beautiful color trends in 2020. Graphite gray color tones and golden colors create fabulous kitchen designs 2020. Luxury and elegance mix with marble giving a chic touch to modern interior design. Also, bluish grayish pastels, dusty pink, light beige tones combined with natural hues of stone and wood are modern kitchen color combinations. Modern kitchen designs in all diluted colors that feature transparent and semi-transparent furniture and smooth surfaces are also contemporary and attractive.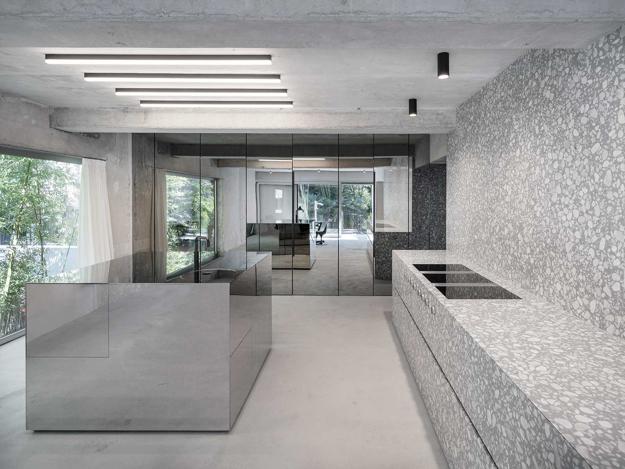 4. Floor-to-ceiling cabinets and cabinet-free walls
Floor-to-ceiling storage furniture is great for small kitchen interiors. Spacious kitchens look contemporary with free-of-cabinets walls, open shelves, or artworks on the walls. Built-in appliances and storage furniture create plenty of room to organize and keep modern kitchens neat and stylish.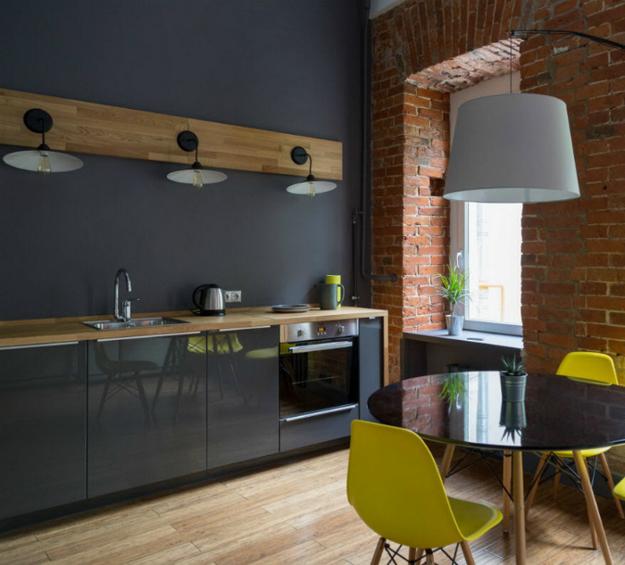 5. Small kitchen design
Window seats and space-saving ideas, like window bar tables and transformer furniture, are excellent for designing modern and functional small spaces.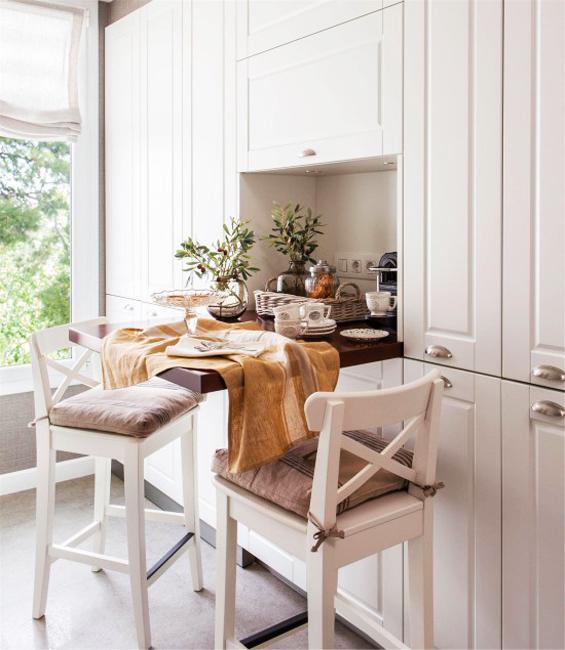 6. Geometric designs
Geometric decoration patterns and geometric designs look super-modern in minimalist-style kitchen interiors.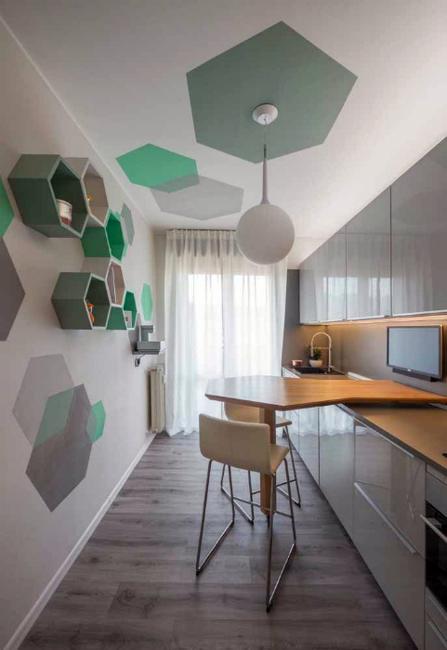 7. Contrasts
Black and white decorating ideas are timelessly elegant and stylish. Blending natural wood textures with black and white create an attractive, bold, sophisticated kitchen design in 2020.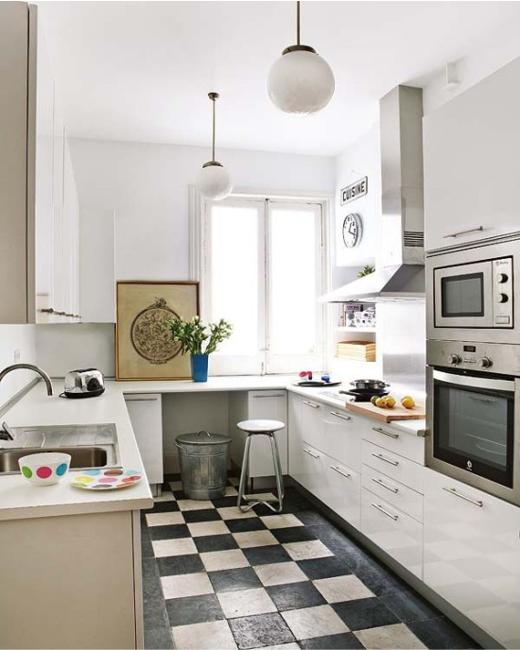 8. Blackboard paint
Blackboard paint or colorful ideas for kitchen backsplash designs are popular ideas that help bring the contemporary vibe into kitchen interiors and improve modern designs' functionality.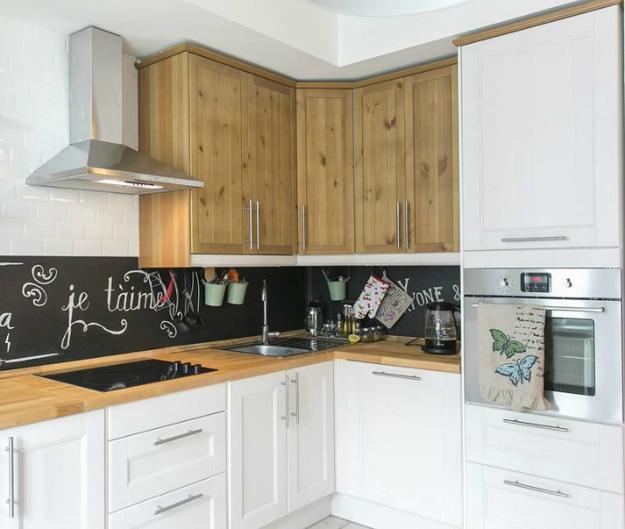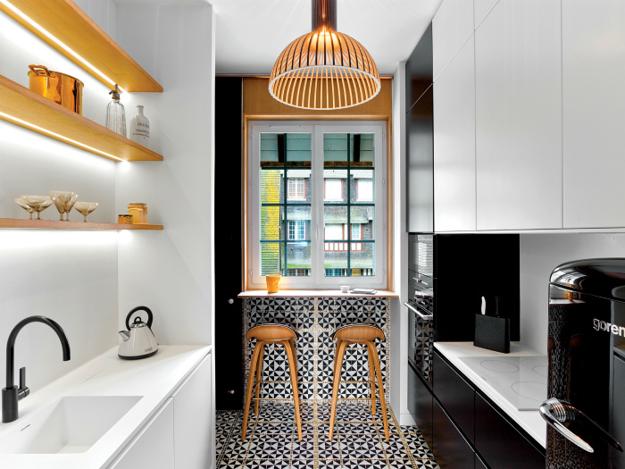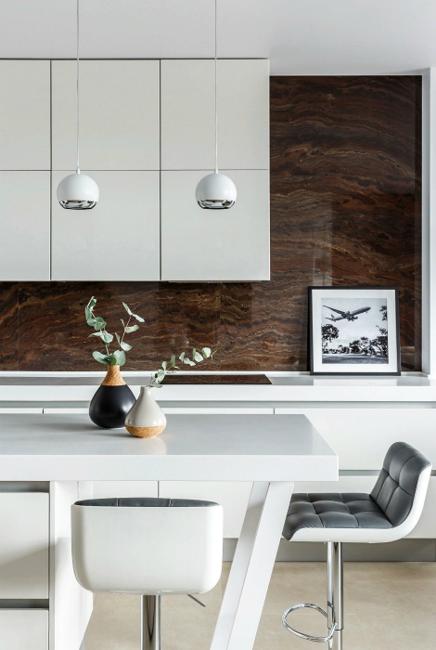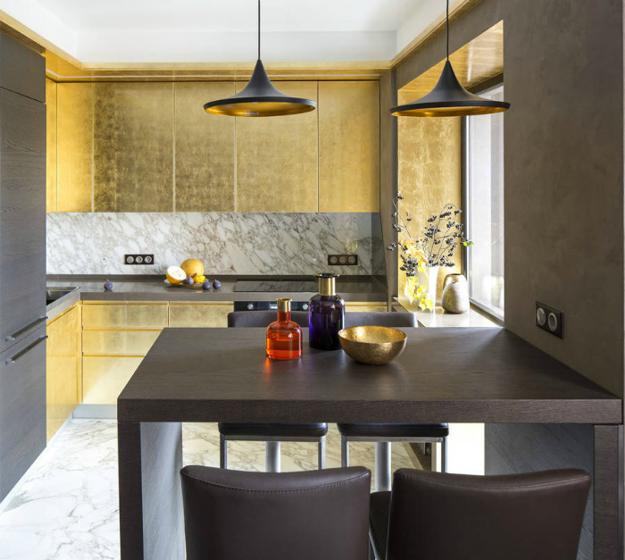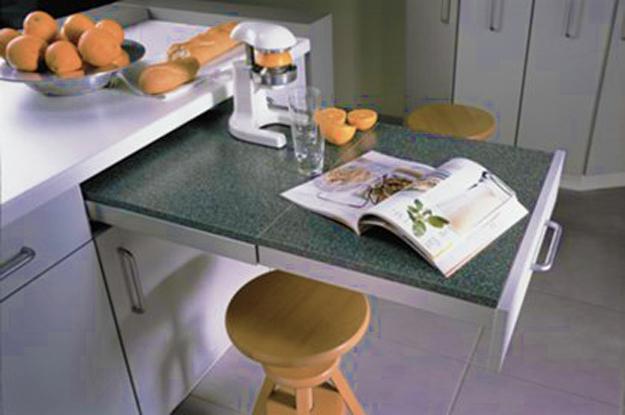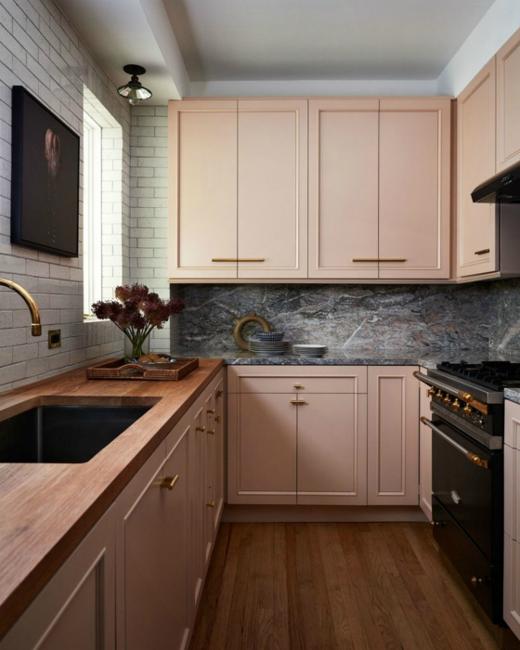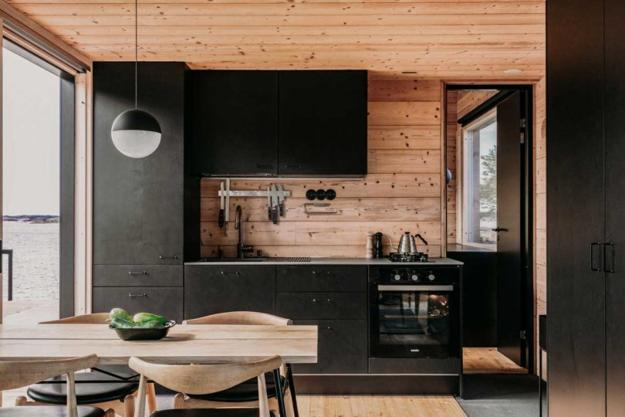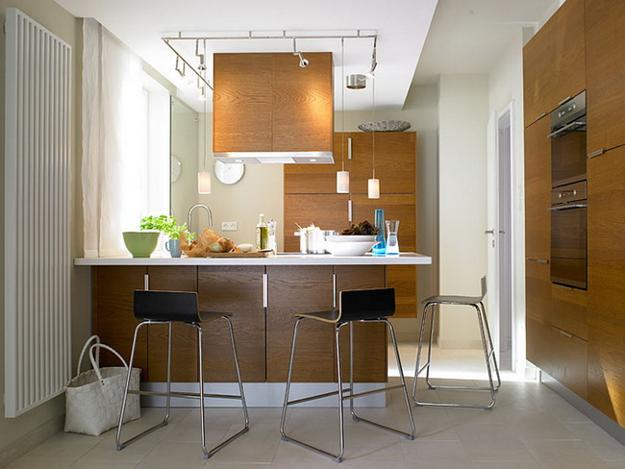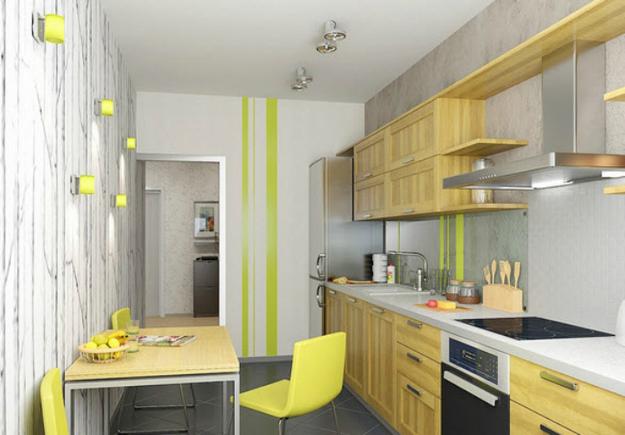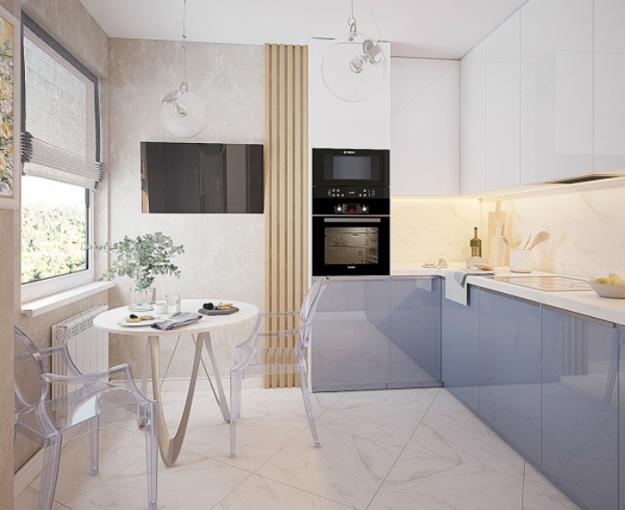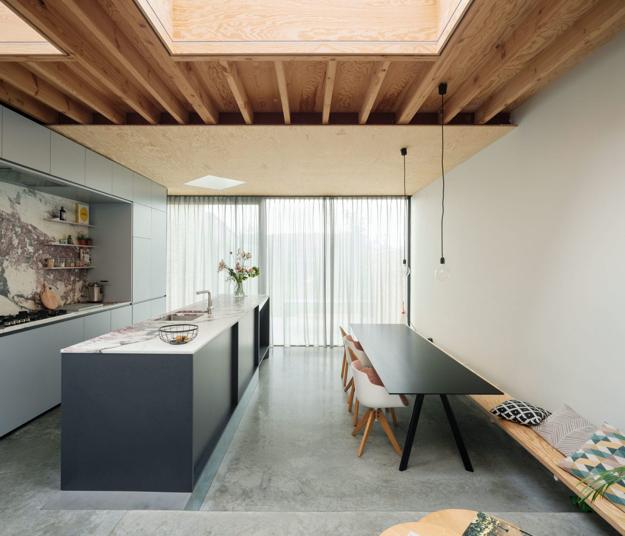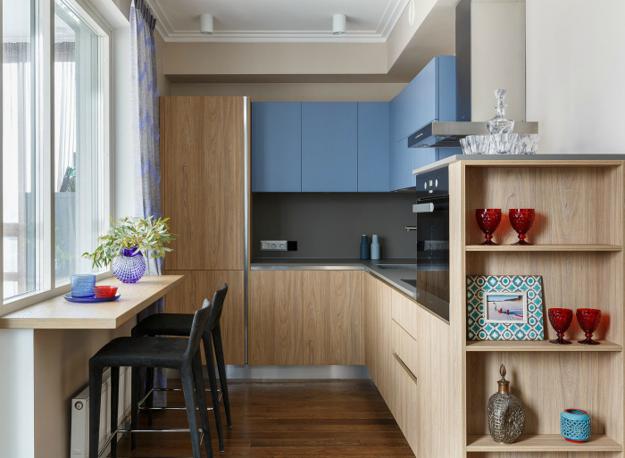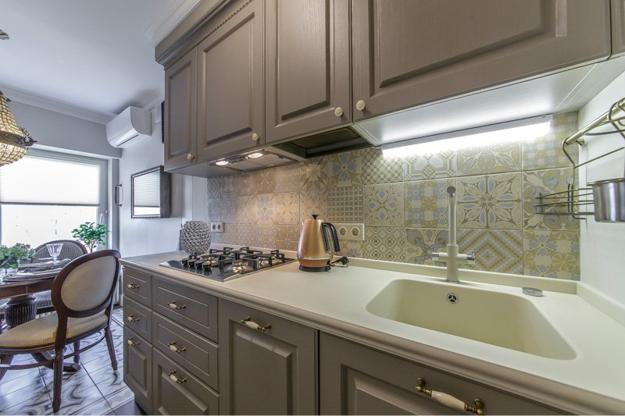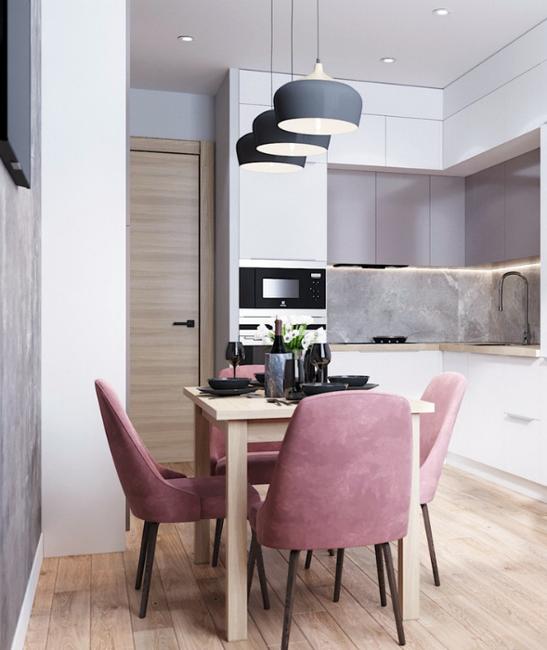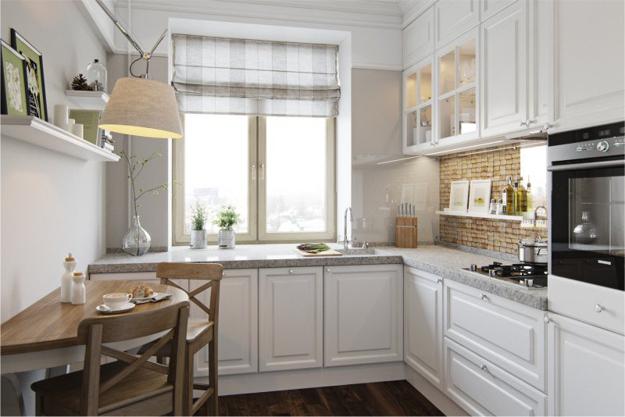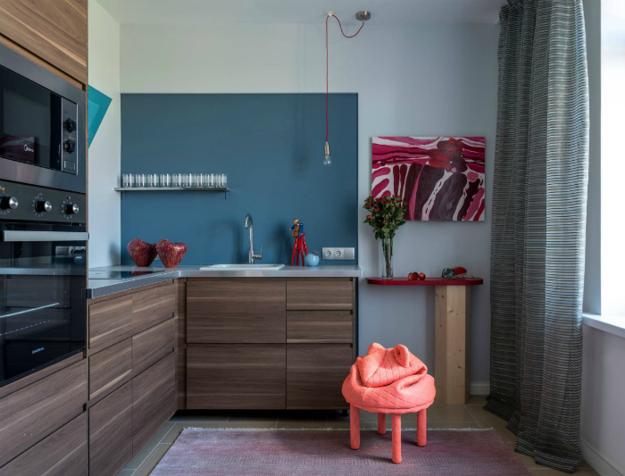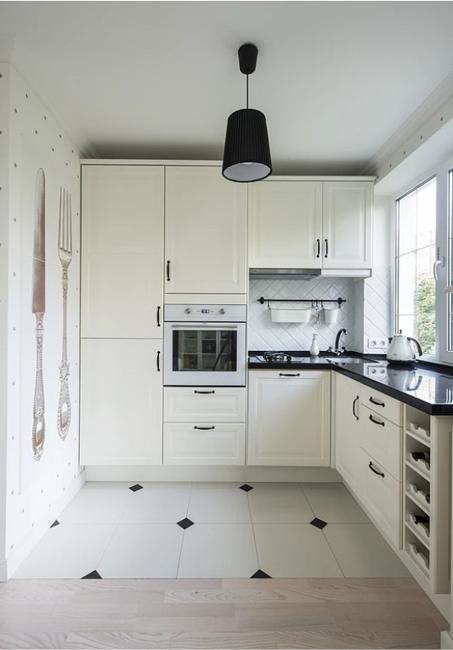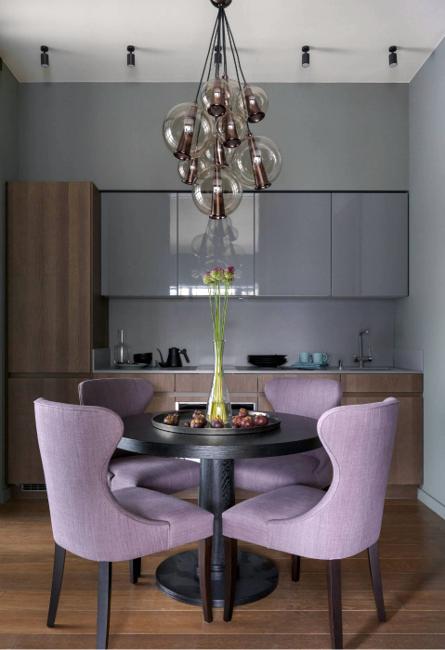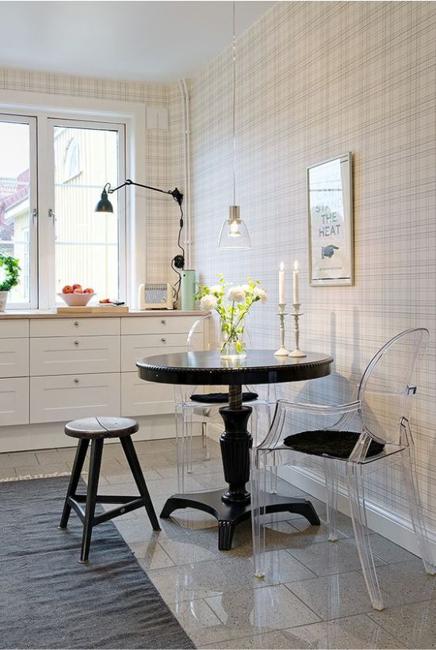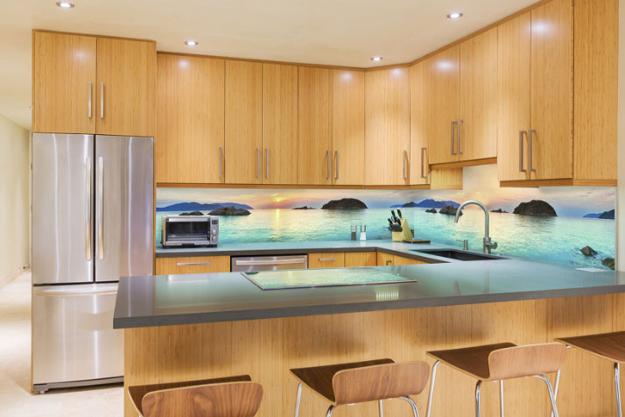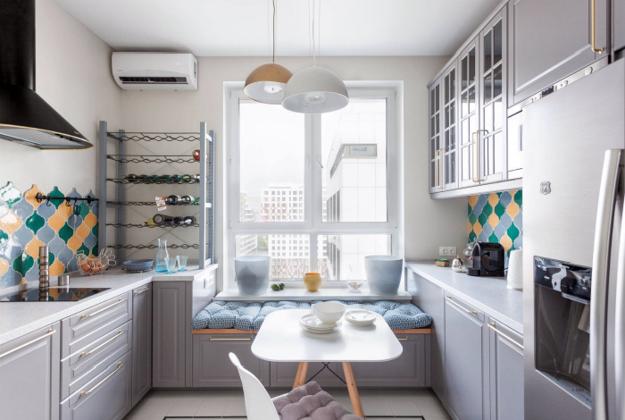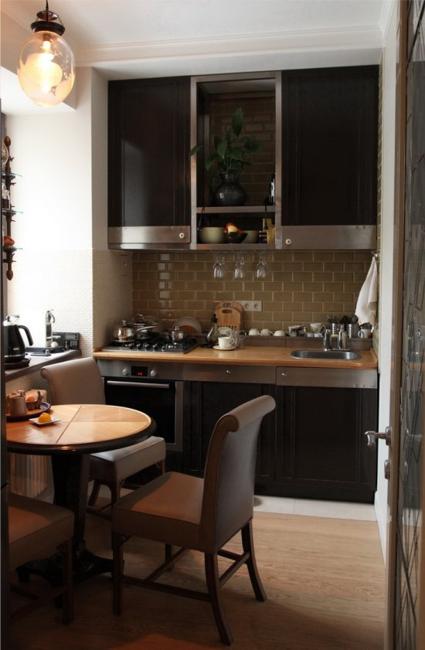 Warm metal accents are easy to incorporate into modern kitchen designs. Metal lamps, hardware, metal tiles, elements of kitchen designs will...
and enjoy free articles sent to your inbox