Modern Bathroom Design Trends 2020, Vibrant Colors of Bathroom Tiles, Fixtures and Accessories

Bathroom Ideas

Interior Design Ideas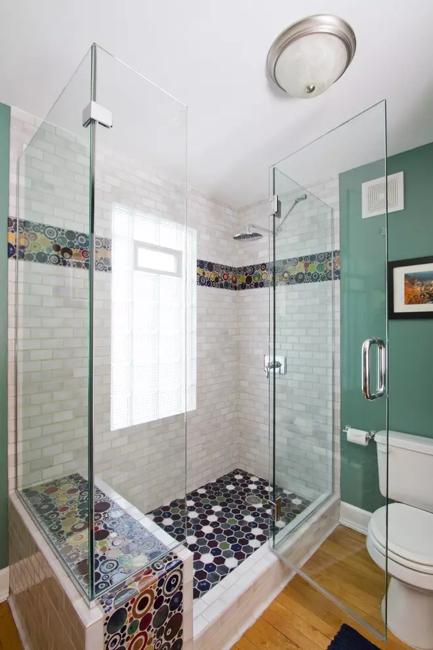 CHRISTMAS TREE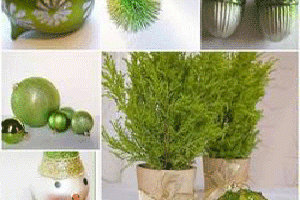 Accent bathroom tiles and colorful bath accessories are beautiful, modern design trends in decorating 2020. Bright colors look exciting in contemporary bathroom interiors. Colorful tile designs and accessories are practical and attractive solutions for bathroom decoration. Modern tiles offer fabulous ideas for creating beautiful surfaces that are stylish and easy to clean. Tiles are the most popular decorating materials which are functional, attractive, timelessly elegant, and long-lasting. Simplicity and elegance make new tiles ideal for modern bathroom designs and old bathroom remodeling projects.
Colorful tile designs and bath accessories add brightness to modern bathrooms, demonstrating the latest trends in decorating modern bathrooms. Colors are a unique tool for creating cheerful spaces and personalize any interior design. Contrasts of black and white or vibrant hues with black and white decorating are stylish ways of creating modern bathrooms. Eye-catching bathroom fixtures and bath accessories increase the effect of creating jazzy rooms where people can relax and rejuvenate while enjoying the beauty of colorful decoration.
Design trends in tiles for small bathroom interiors
Modern bathroom tiles in monochromatic colors
Colorful ideas, modern bathroom tile designs
Modern bathroom tiles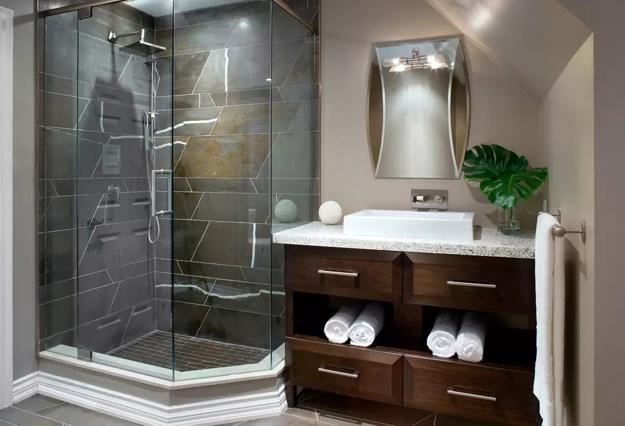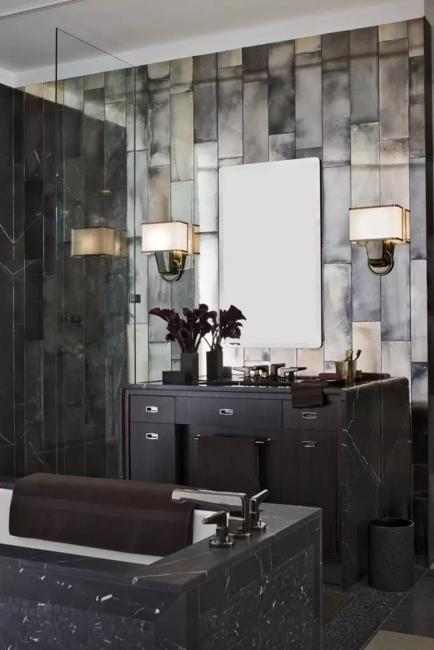 Bathroom tiles are inexpensive and beautiful. They are versatile, suitable for all interior design styles. Tiles look attractive with wood, metal, glass. Tiles can accentuate contemporary bathroom design with concrete design elements and bathrooms with old brick walls. Bathroom tiles work for minimalist and maximalist styles also. Their reflective surfaces create an effect of spaciousness and lightness.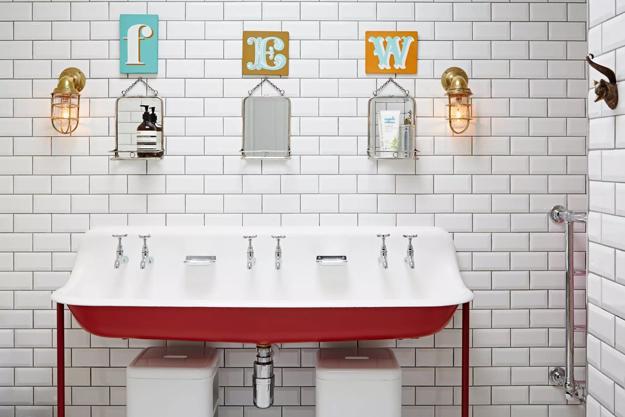 1. Black and white tile designs with color accents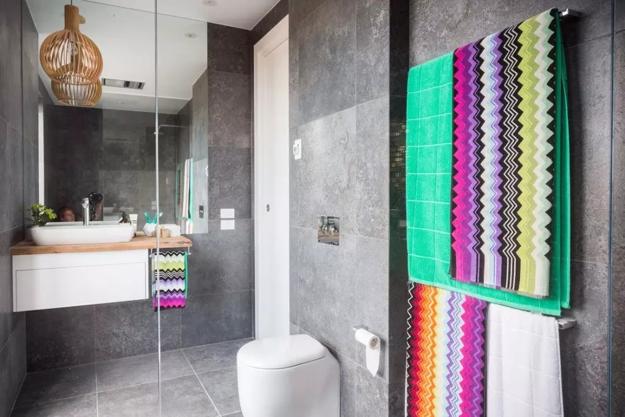 2. Bathroom colors
Warm hues match all vibrant colors. Yellow, red, orange color shades are excellent for creating a bathroom for energetic people. Cool tones are ideal for people who enjoy a long bath, use essential oils, and stretch the relaxation time. All blue color tones, green colors, medium gray color tones, and even black are great color design choices for those who are not in a hurry.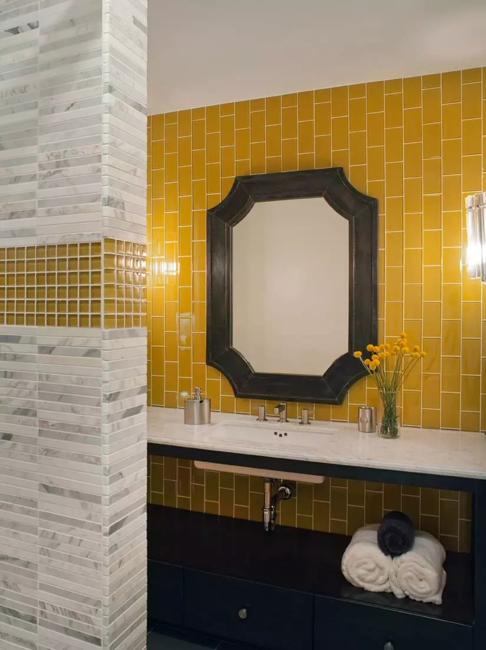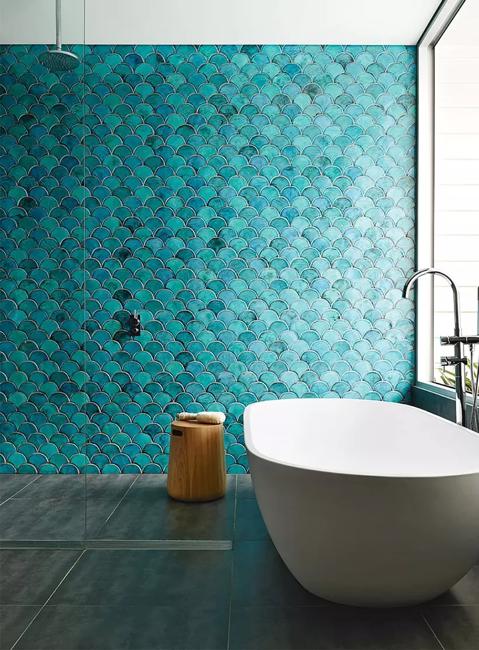 3. Bathroom lighting
Modern bathroom lighting adds chic and style to interior design. It amplifies the richness of colors, giving a touch of luxury to bathroom interiors. Contemporary bathroom lights are great accents for all, large and small bathrooms. Tiles look fantastic in rooms with modern lighting fixtures.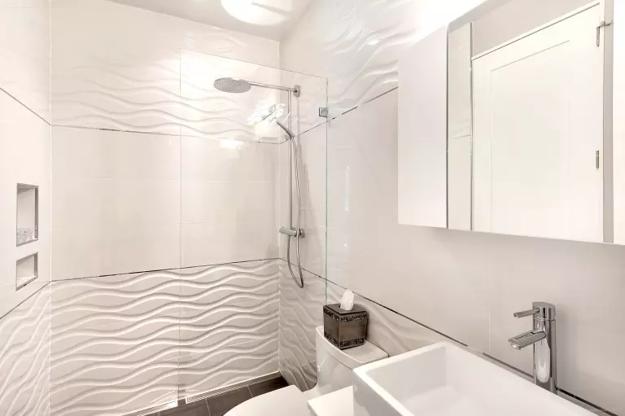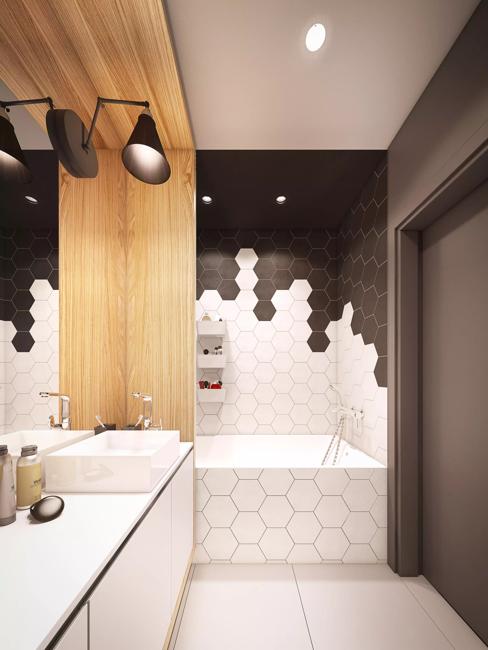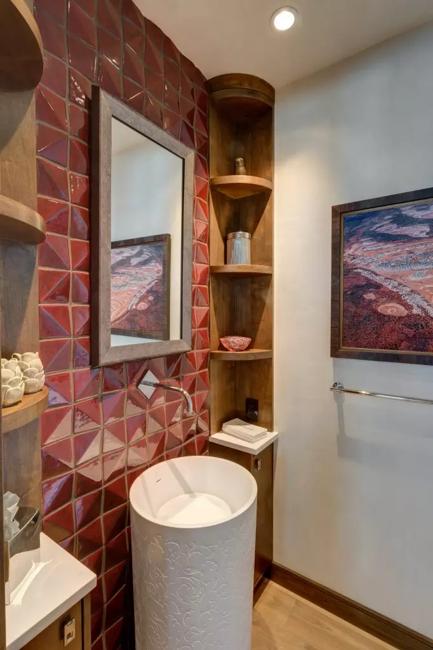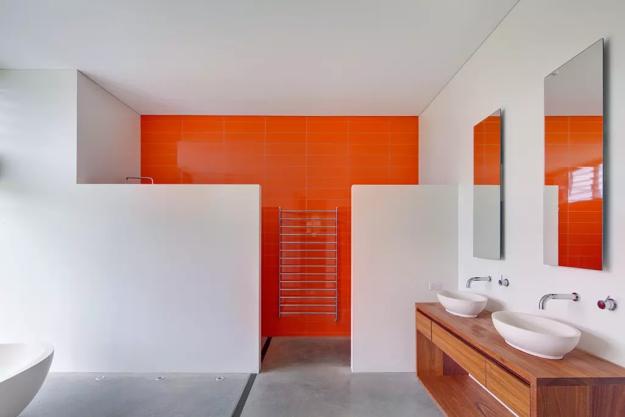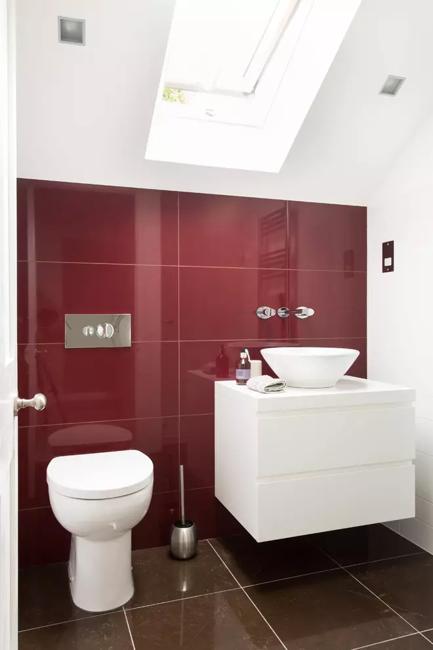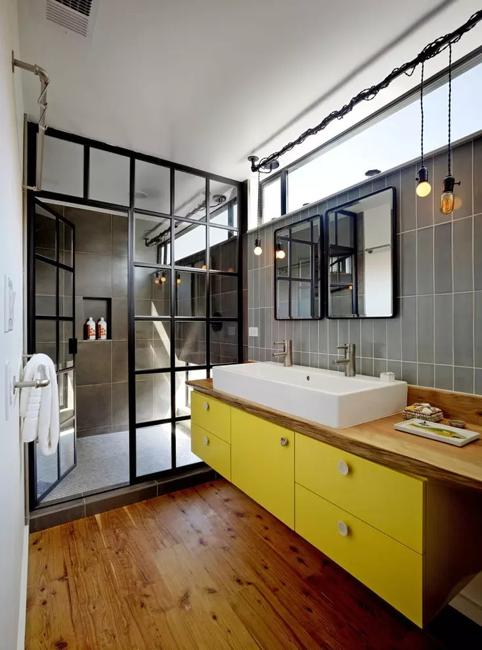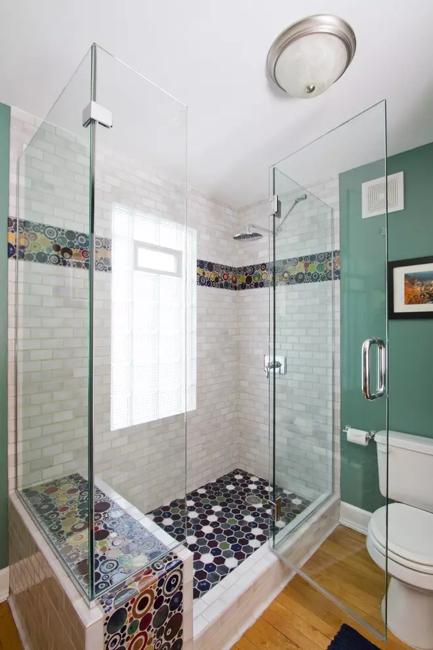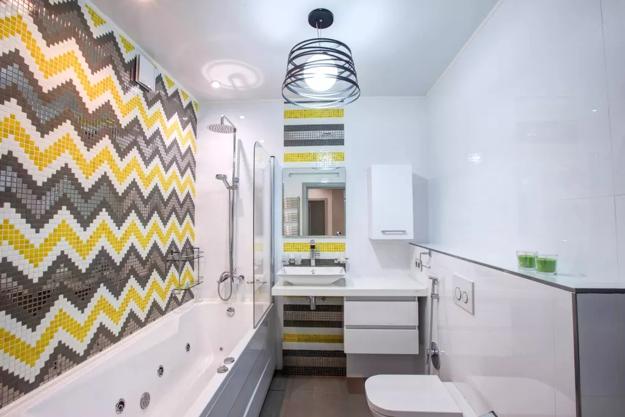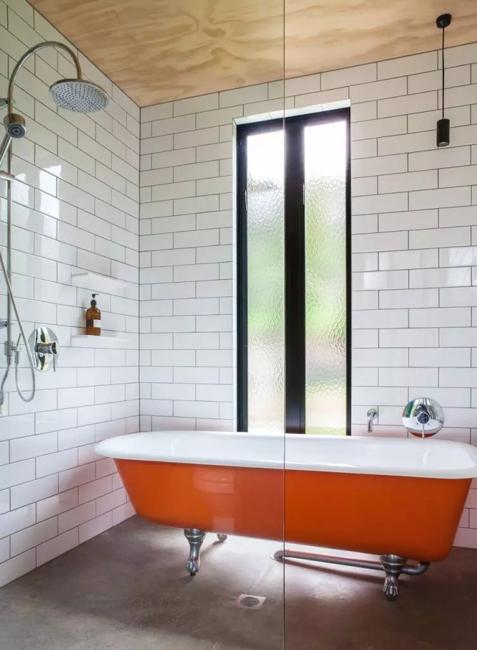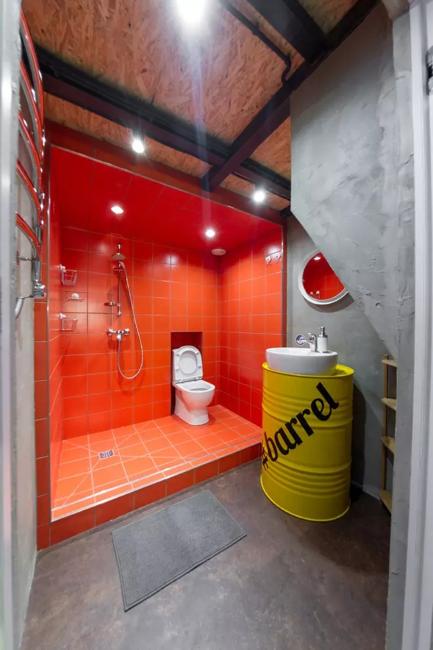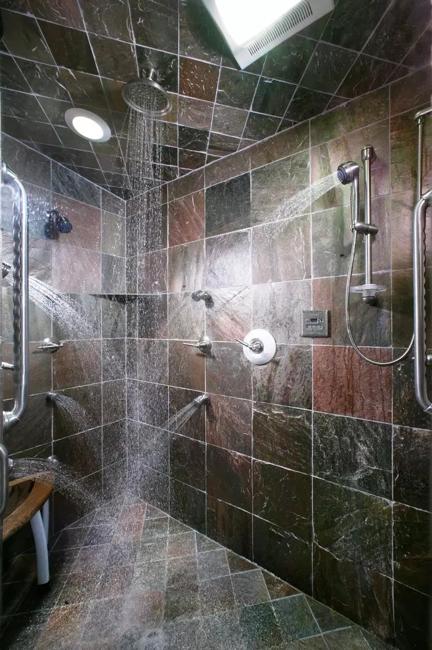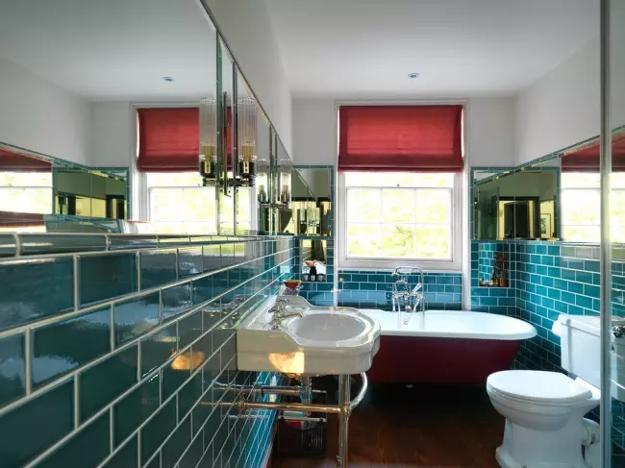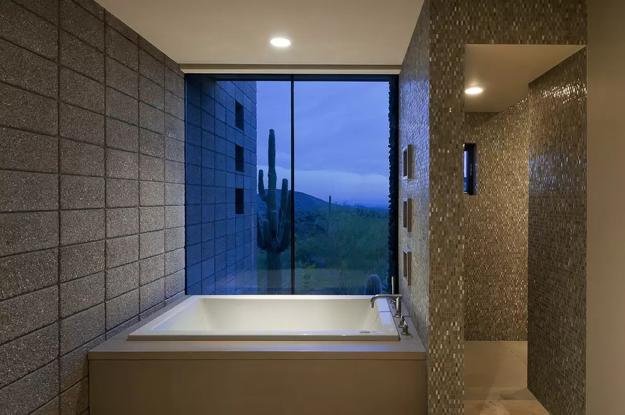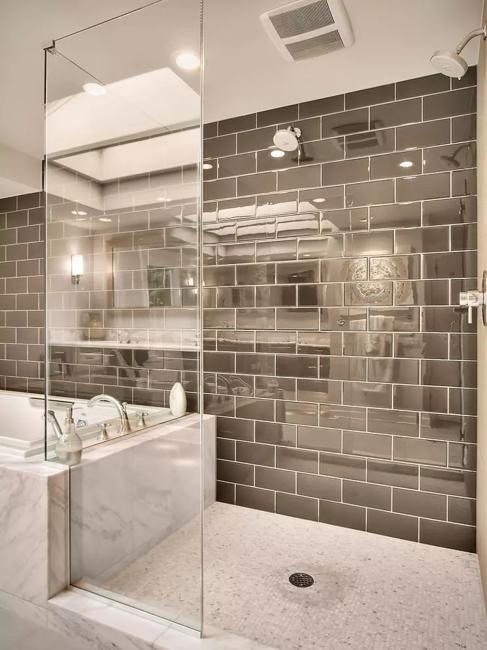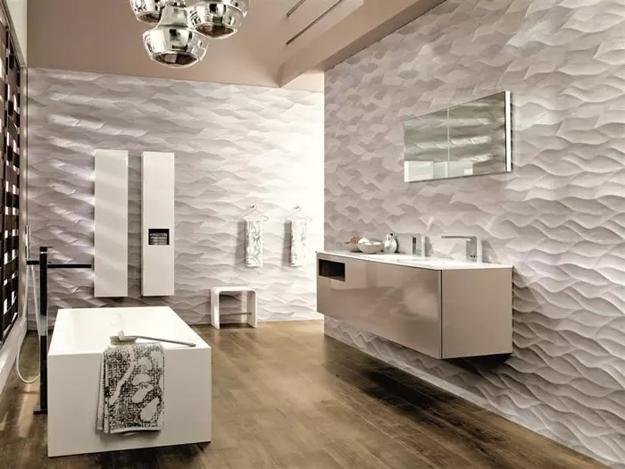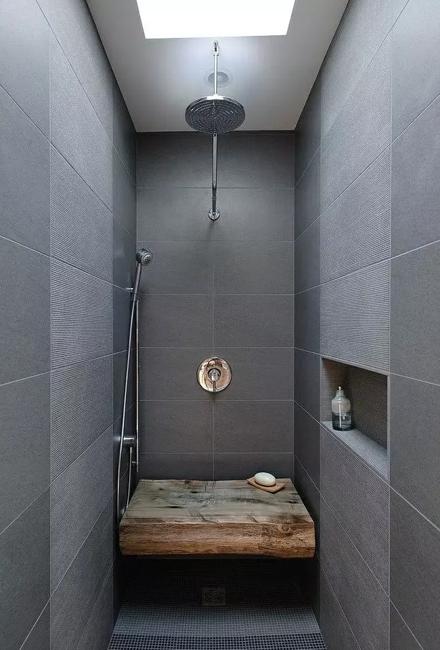 Here is a new design concept of Ibis Hotel in Sao Paulo, Brazil. The contemporary and original interior design invites everyone...