10 Latest Trends in Modern Tiles for Small Bathroom Design

Bathroom Ideas

Interior Design Ideas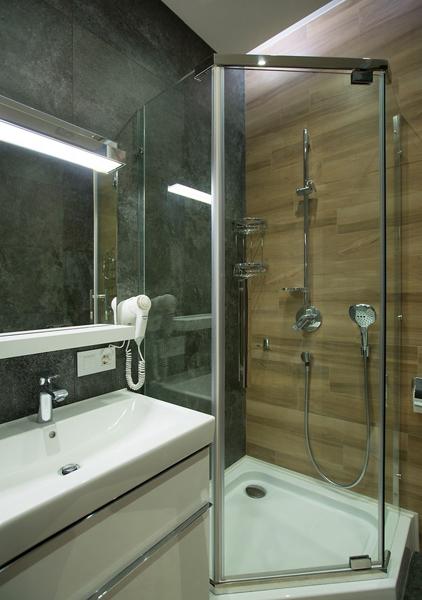 small bathroom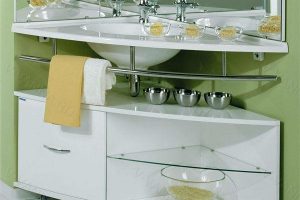 Small bathroom design calls for creative, stylish solutions and a space saving layout. Also, bright lighting ideas, modern tiles, contemporary bathroom fixtures, and little accents make small rooms look appealing and stylish. Small bathroom design with modern tiles looks fresh and exciting, luxurious and charming. Have a look at Lushome tips and inspirations for selecting modern tile designs for your small bathrooms.
Even a tiny bathroom can appear bright and airy. Well chosen bathroom tiles help create functional, comfortable, and modern small rooms. The latest trends in modern tiles offer fabulous solutions for small bathroom design. Traditional ceramic tiles and creative tile designs in various shapes and sizes bring the elegant simplicity of geometric patterns into homes.
Original tile designs personalize room designs and give unique character to tiled floors and walls. Medium-sized bathroom tiles are the best choices for small kitchen and bathrooms, as these tiles help harmonize room dimensions and balance small spaces.
25 small bathroom remodeling ideas creating modern bathrooms and increasing home values
30 small bathroom remodeling ideas and home staging tips
Latest trends in small bathroom tiles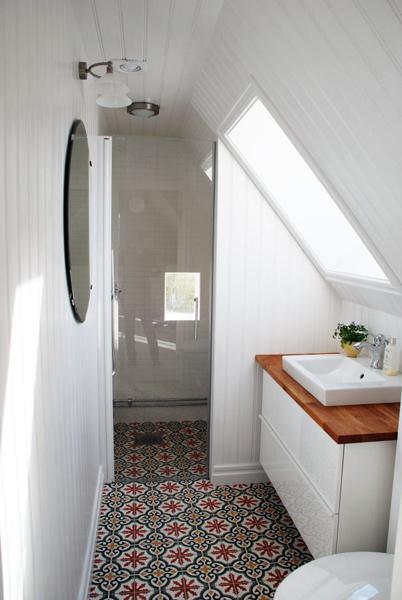 1. Medium size bathroom tiles
Small bathroom design can be beautified with medium sized floor and wall tiles. Small tiles can visually reduce small spaces, and large tiles can make small bathroom interiors look unbalanced. Using various size tiles in small bathroom design is a creative alternative for all who like large or small tiles.
2. Geometric decoration patterns in tile designs
Bathroom tile designs in triangular, hexagonal or octagonal shapes can attractively enhance small bathroom interiors, bringing one of the latest trends in decorating into small spaces. Geometric patterns create fresh, stylish, and beautiful bathroom designs.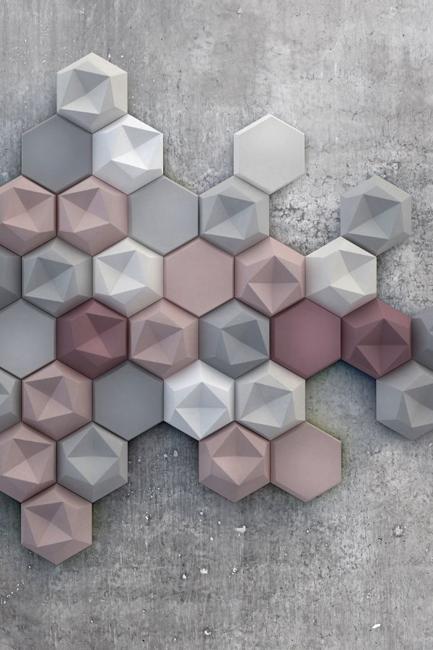 3. Tile designs in light and pale pastel colors
Bathroom tiles in light pastel tones, soft white, and gray color tones are great alternatives to bright bathroom colors.
4. Glossy bathroom tiles
Light bathroom colors and gloss tile designs help keep small bathroom interiors look more spacious and airy.
25 Small bathroom design and remodeling ideas maximizing small spaces
Seven tips for small bathroom remodeling
5.Handmade and hand-painted bathroom tiles
Handmade tile designs with hand-painted bathroom tiles, randomly arranged on the floor or walls, give an interesting look to small bathroom interiors and can help to balance and harmonize small spaces.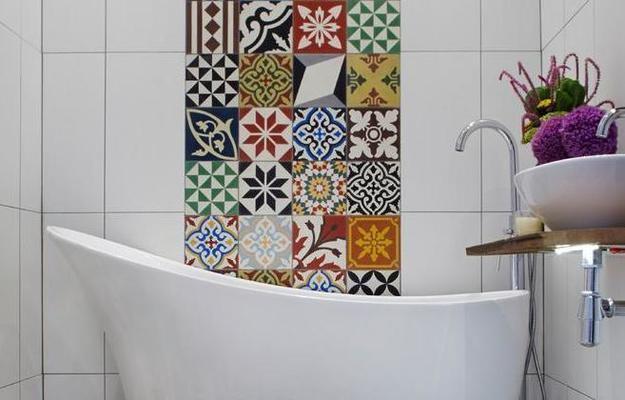 6. Tiled decorative wall panels
Tiled wall panels are one of the latest trends that bring back forgotten decorating ideas. Decorative wall panels get assembled from several tiles, creating gorgeous accent walls that brighten up bathrooms.
Trendy small bathroom design ideas, 25 bathroom remodeling inspirations
Spacious small bathroom decorating with mirrors
7. Retro modern tile designs
Modern bathroom tiles in retro styles are fabulous for adding unique ornaments to bathroom floors and walls. Retro-modern tile design in the 40-50-60s styles, ethnic tiles, Italian and Spanish tiles or Moroccan designs are fabulous alternatives for all who appreciate unique, exotic, ethnic decorating.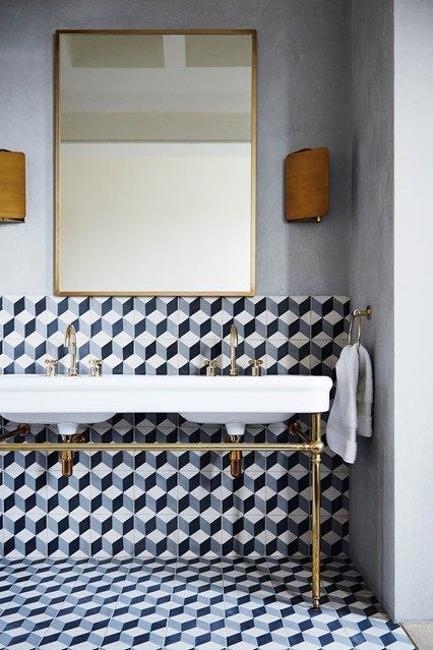 8. Creative ideas for unusual bathroom tiles
Beautiful tiles improve small bathroom design by enhancing walls and floors. Light tile designs help balance small spaces, visually stretching bathroom interiors and turning them into beautiful and airy rooms. Straight lines, diagonal tile designs, zigzags, and other decoration patterns are perfect techniques for making small rooms appear larger and more attractive.
9. Patchwork tile designs
Patchwork patterns are modern trends in decorating bathrooms, allowing to personalize small spaces with unique and spectacular accents.
25 modern ideas for bathroom storage
25 winning small bathroom decorating ideas adding character to small rooms
10. Contrasting textures and monochromatic colors
Soft contrasts are one of the most useful latest trends in bathroom design and decorating. Different tile sizes, textures, and colors add interest to small bathroom interiors and make them look bright. Pale monochromatic bathroom colors, various glossy tiles, and polished textures bring lots of light into small bathroom design and keep small spaces comfortable and pleasant.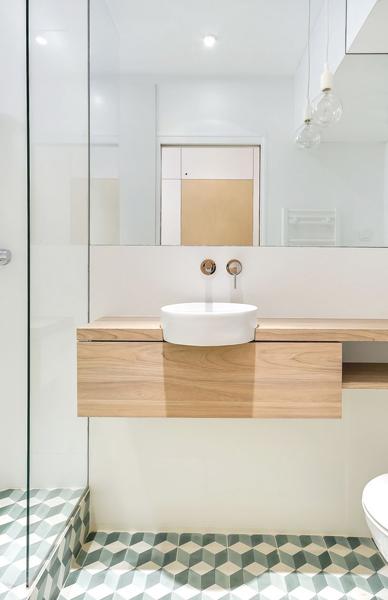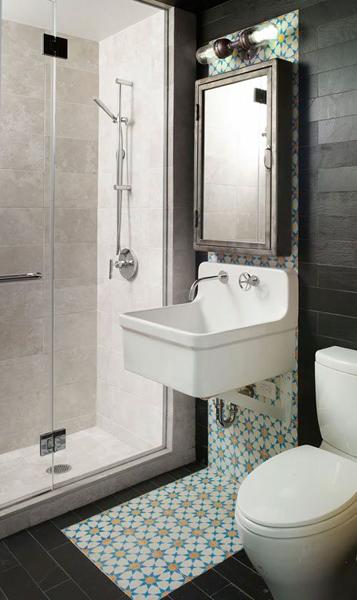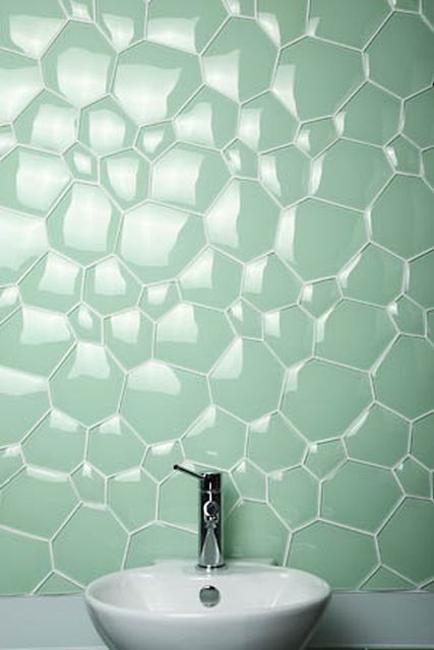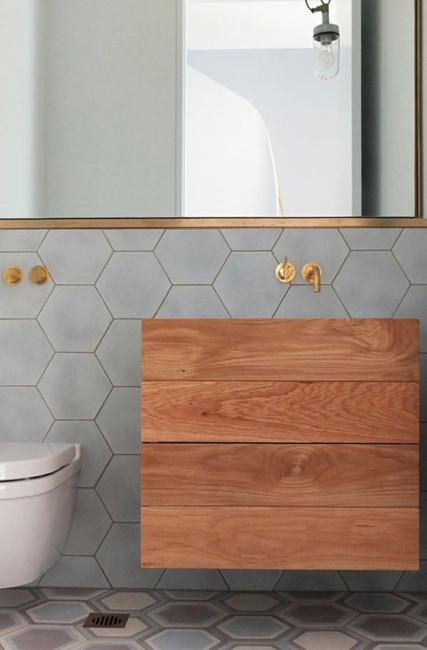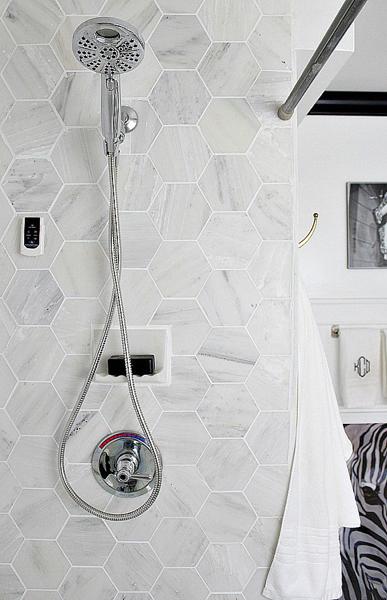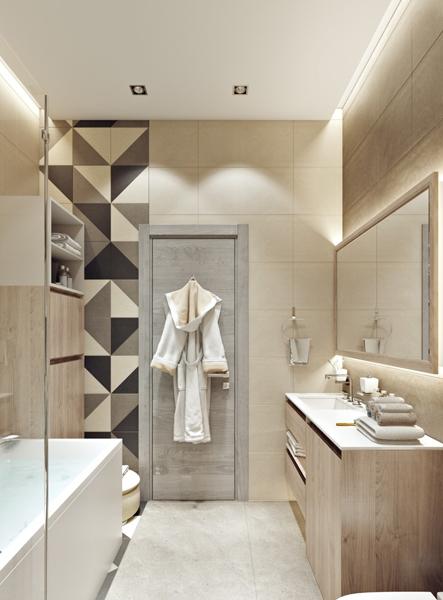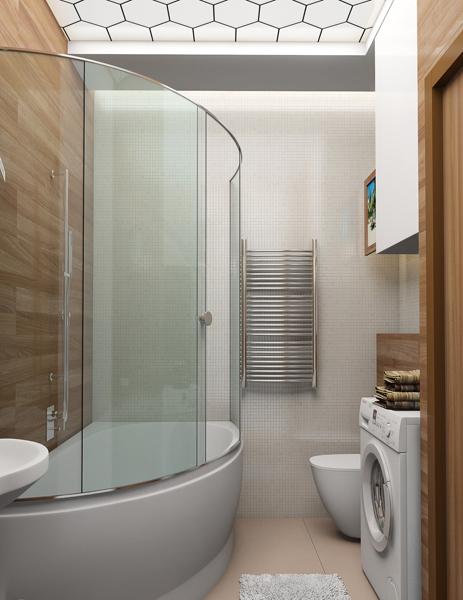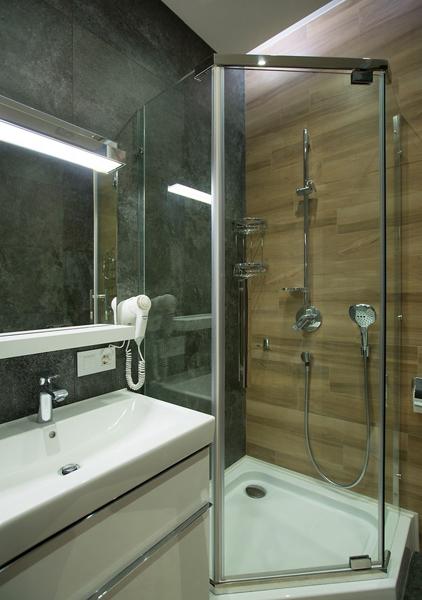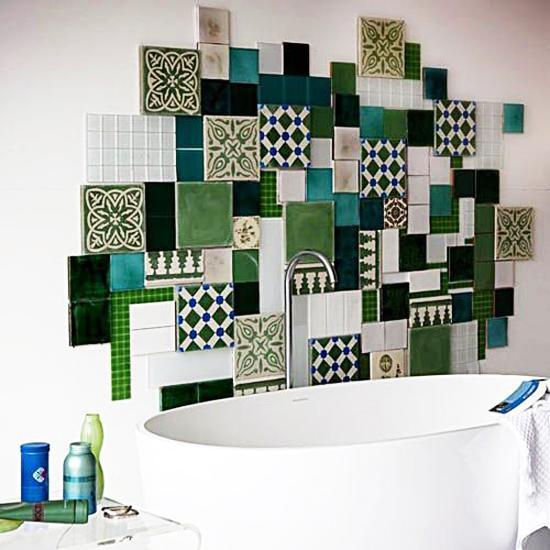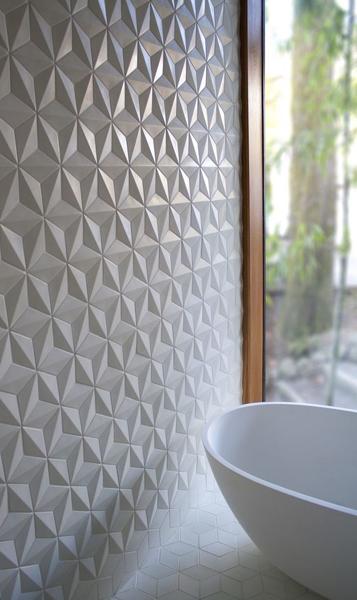 Remodeling bathroom interiors is an essential part of creating a modern home. A beautiful, functional, well-planed, and modern bathroom design affects...
and enjoy free articles sent to your inbox