Food Art and Design, Edible Decorations for the Year of the Ox

Food Design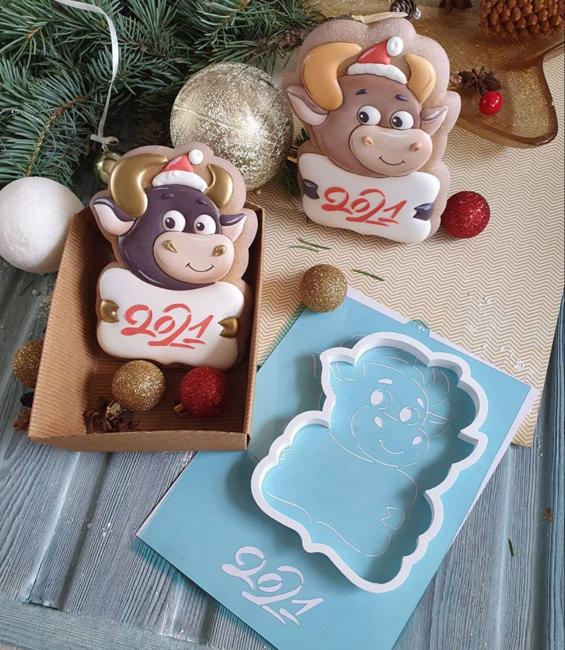 Sweet oxen, winter holiday cookies
edible decorations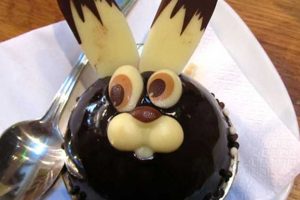 The Ox is a valued animal in Chinese culture. Its role in agriculture is phenomenal. The zodiac Ox is a hardworking, lively, and honest animal. It likes to have fun after finishing its work. If you want to celebrate the Chinese sign of 2021, you can make edible decorations for your dinner tables or prepare cute treats in the shapes of oxen and calves.
Cakes and cookies shaped like calves make beautiful and meaningful gifts. Salads in the shape of an ox are perfect edible decorations that catch attention and pleasantly surprise your guests. 2021 is the year of the Ox, the second of the 12-year cycle of animals in Chinese astrology. Find out how you can decorate meals inspired by the sign and bake delicious and surprising desserts in 2021.
Ox-Eye reusable plates, contemporary design idea
30 cute mice-shaped foods, creative edible decorations
Playful piglets, fabulous edible decorations for your party tables
Ox-shaped edible decorations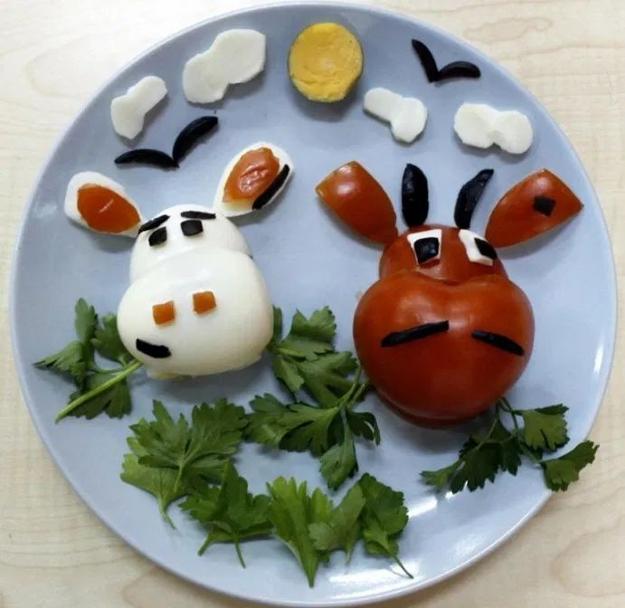 Edible decorations are the new rage in modern food design and styling. After falling out of favor for many years, cooking and garnishing with edible decorations are back in vogue. Edible decorations take meals and desserts to the next level, blending art and delicious taste into food presentation. Today this nearly lost art is enjoying a revival.
Green ideas for home decorating with handmade designs
Animal themes in Feng Shui, leather, fur
The secret to success when using edible decorations is to keep the dish simple and use favorite recipes. Meals and sweet treats adorned with meaningful images do not need much food decoration. Check out the Lushome collection of food design ideas inspired by the year of the Ox. See if you like to add edible decorations, like a cute calf or a smiling ox, to your winter holiday tables.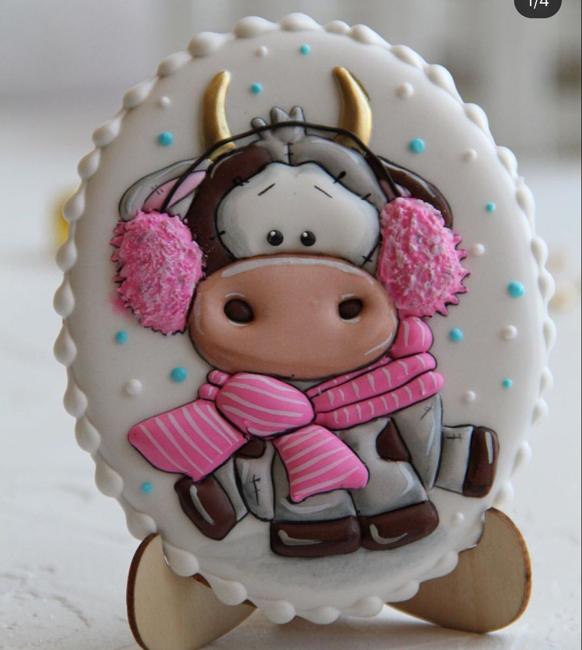 Snacks and salads, cookies, or ox-shaped edible decorations made with chocolate or marzipan, creative accents inspired by the year of the Ox turn any meal or dessert into an unforgettable treat.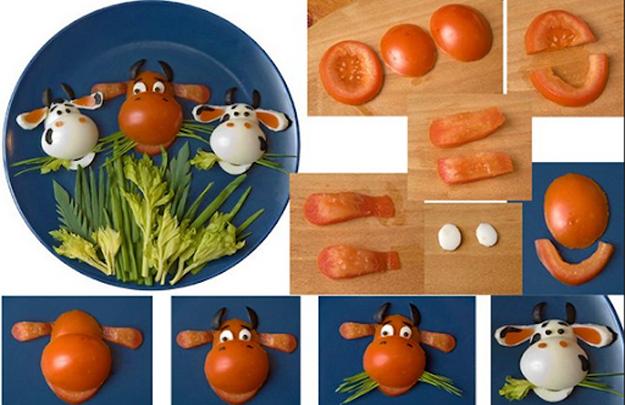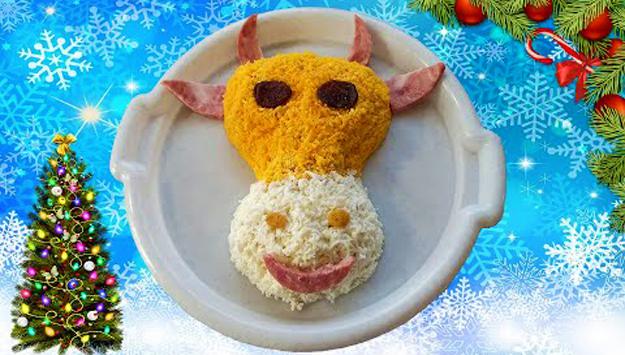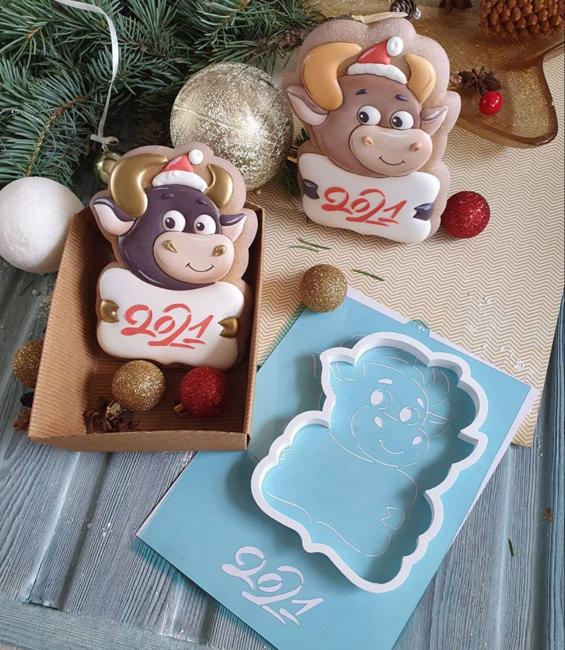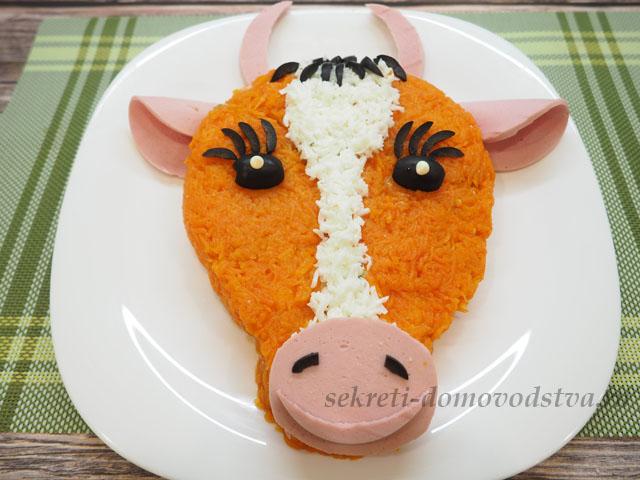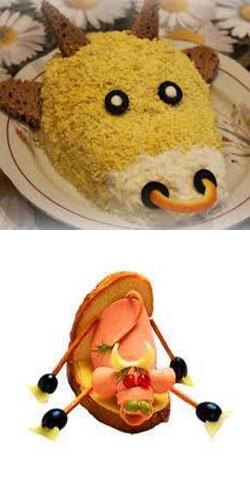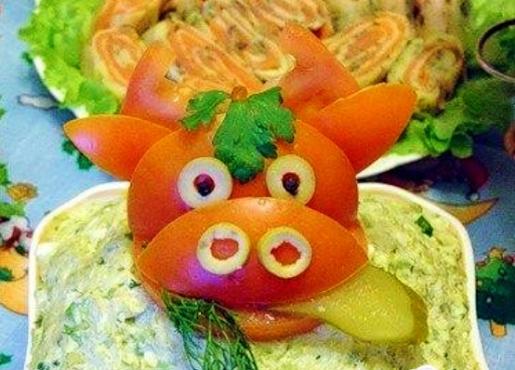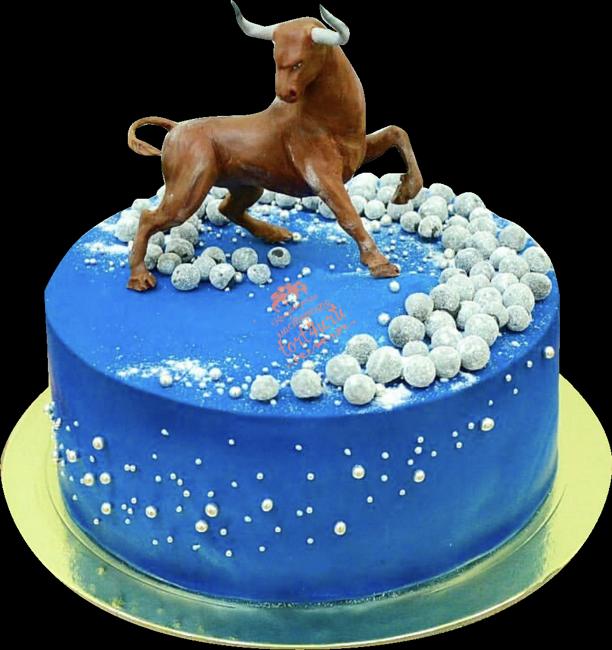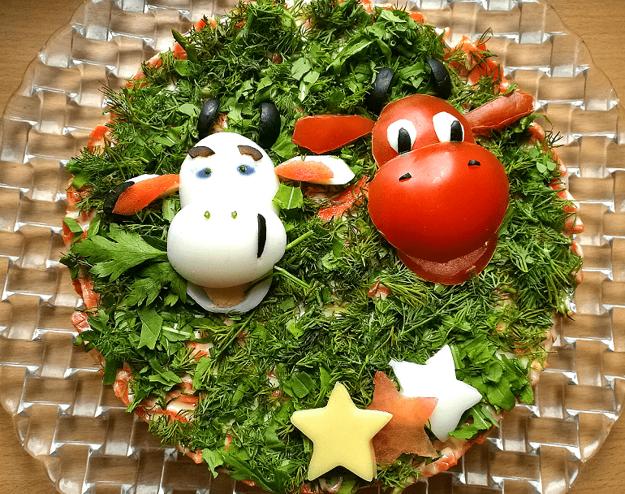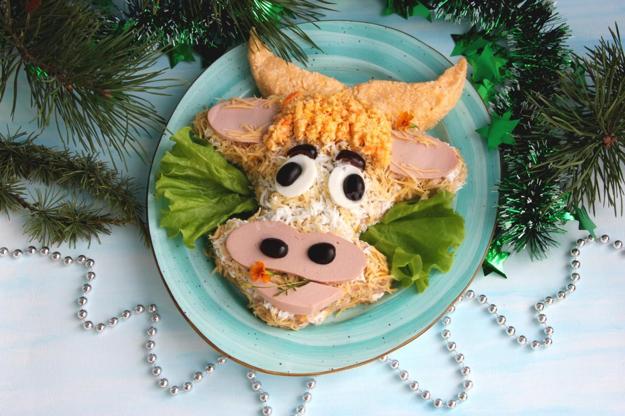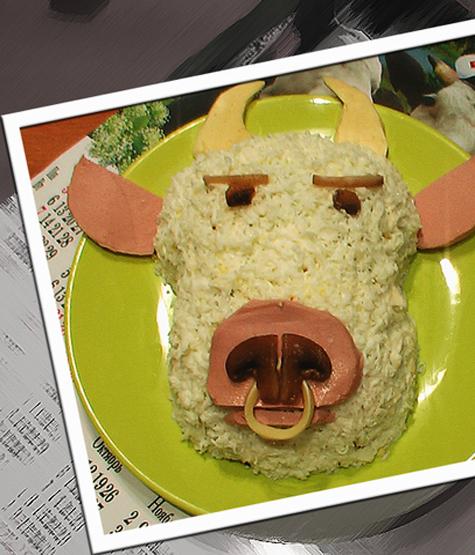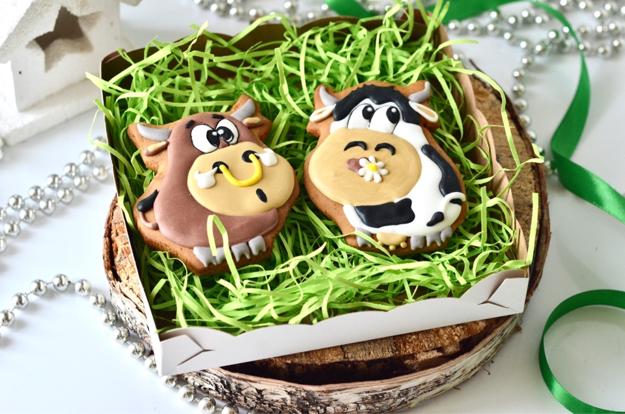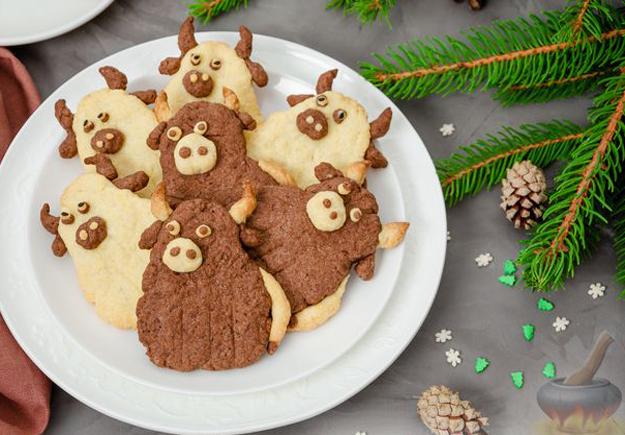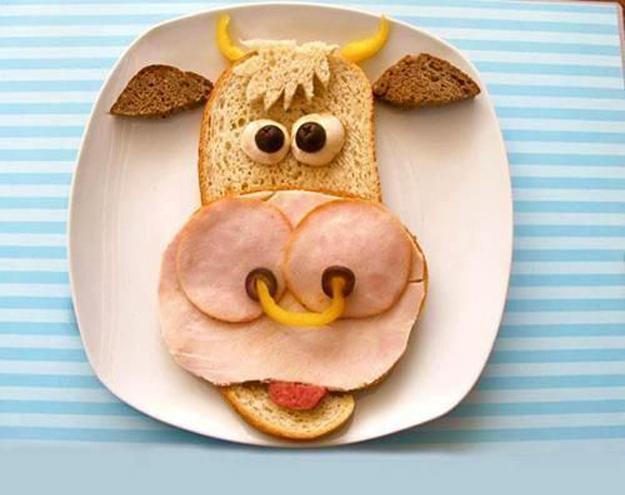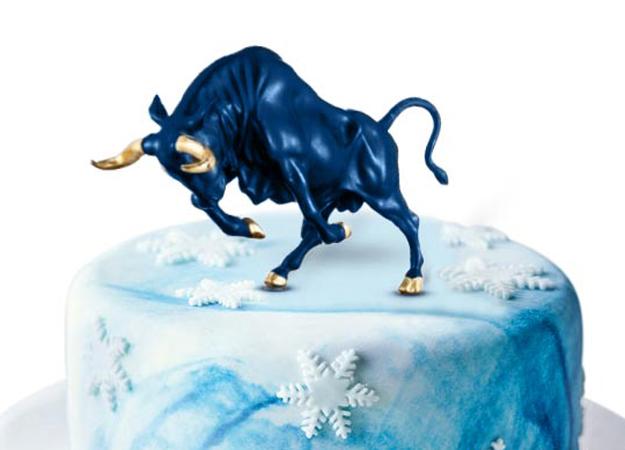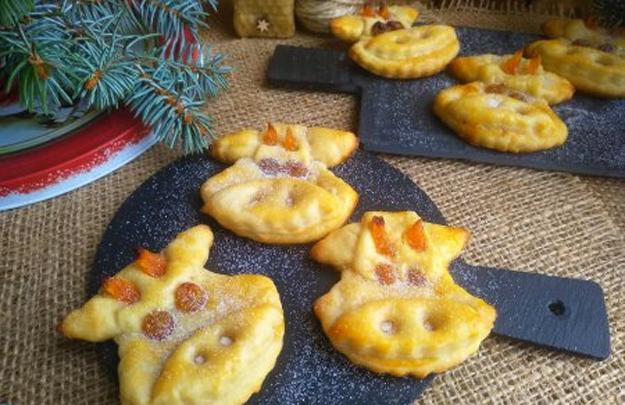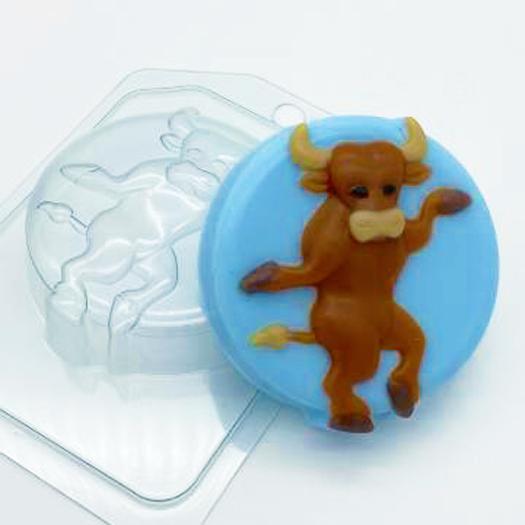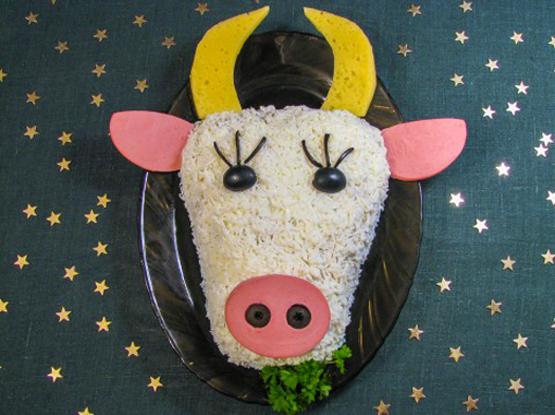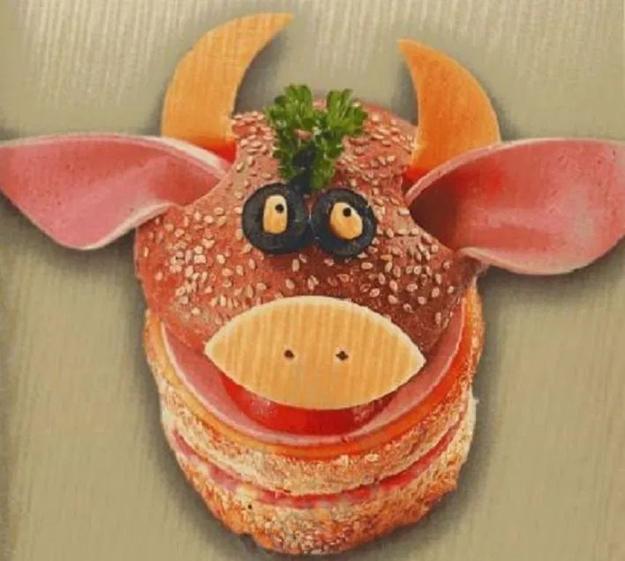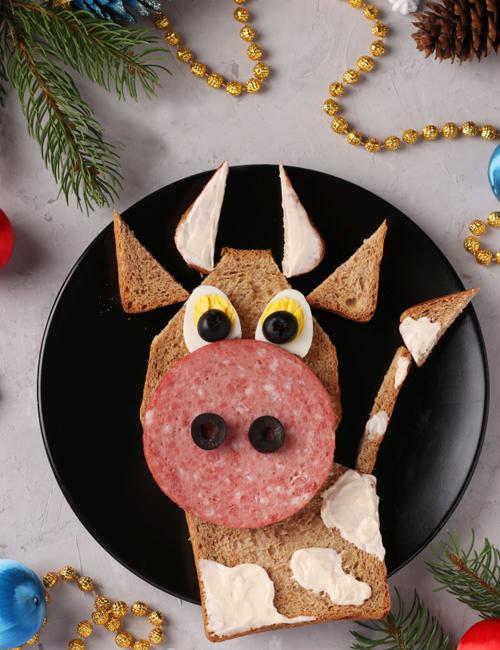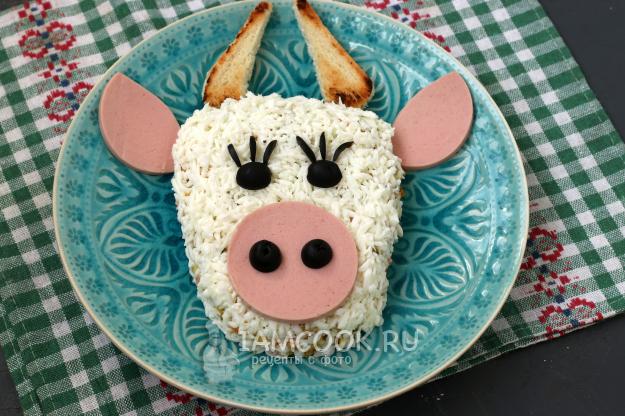 More from decorating design

Colorful handmade birdhouse designs look beautiful on green branches and garden posts. Creative painting ideas turn wooden birdhouses into bright yard...
and enjoy free articles sent to your inbox