Modern Dinnerware Design, Reusable Plate with Disposable Layers

Green Design Ideas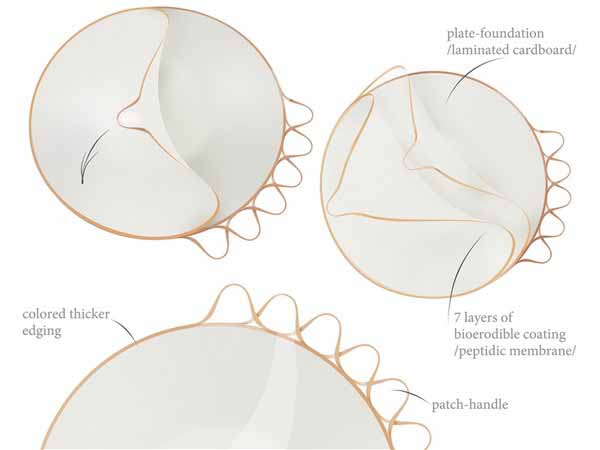 eco friendly products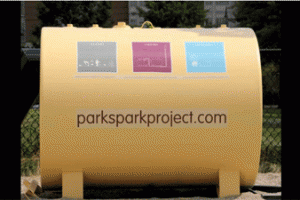 Reusable Plate with disposable layers is an example of a creative modern dinnerware design that offers convenient and attractive plates for holiday table setting, picnics, and traveling. Reusable plate Ox Eye consists of few thin layers that are light, strong, and disposable.
The Ox Eye plate, designed by young Russian designer Katherine Semenko, comprises seven cardboard material layers. A bio-erodible coating (peptidic membrane) is laminated to disposable layers, and each layer has a patch handle that helps to peal a used layer when pulled. Modern dinnerware design makes it easy to serve guests or set a picnic table. The reusable plate is excellent for traveling and can be used on a train and in the car.
Modern dinnerware trends for contemporary table setting
Modern tableware art from Judith Montens, creative green-white dinnerware sets
Reusable plate with disposable layers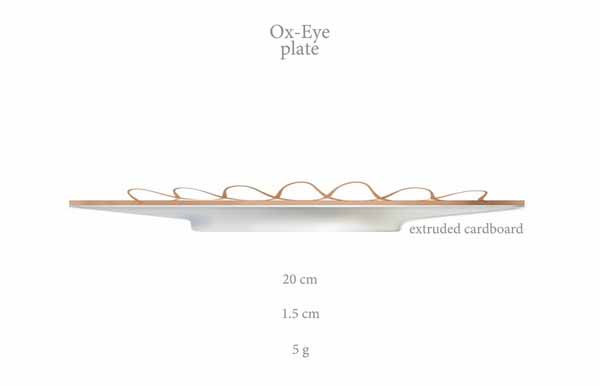 No washing after enjoying meals is required. Reusable plates are simple to use. Just take away the top dirty layer, and the reusable container is ready for another dinner. The disposal part of the plate is minimum in this case. Unlike disposable plastic plates, these reusable plates are genuinely eco-friendly products.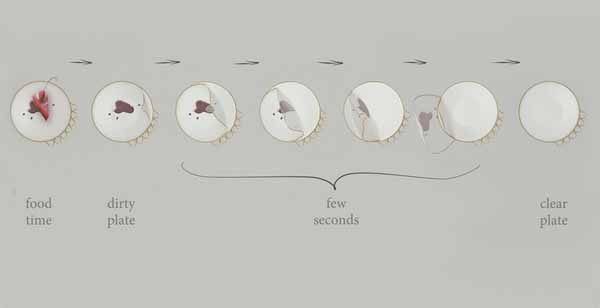 Easy to use, convenient, and attractive reusable plates are perfect for any occasion, for kids and adults. The peptidic membrane layer has a colored thicker edging, making the dish easy to use while traveling or eating in the open air.
Modern tableware design ideas, plate collection by Todd Borka
Modern tableware design ideas, Nasty Tea Set
This convenient and modern dinnerware design applies to creating wonderful disposable bowls and cups, creating the entire dinnerware collection for a contemporary table setting.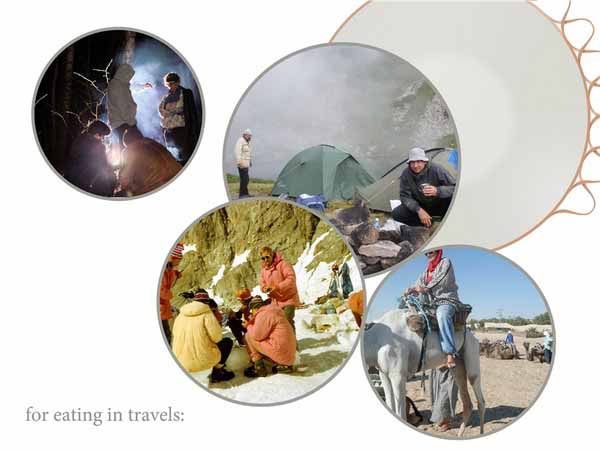 It takes at the average 20 seconds, 1 liter of water, efforts of 1 person, 2 mg cleaning liquid plus financial expenses on all the components to wash one ceramic plate, and comfortable conditions. To produce one disposable plastic container, – 5 g of plastic plus the customer's financial expenses are required + 90 years for decomposing. And it happens this way every time after your meal. It seems efficient to suggest an alternative – a reusable plate. The next form of developing this product is a competent selection of eco-friendly materials and technologies, – Katherine Semenko says.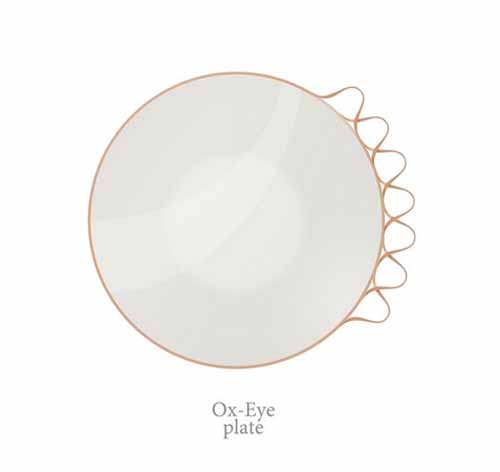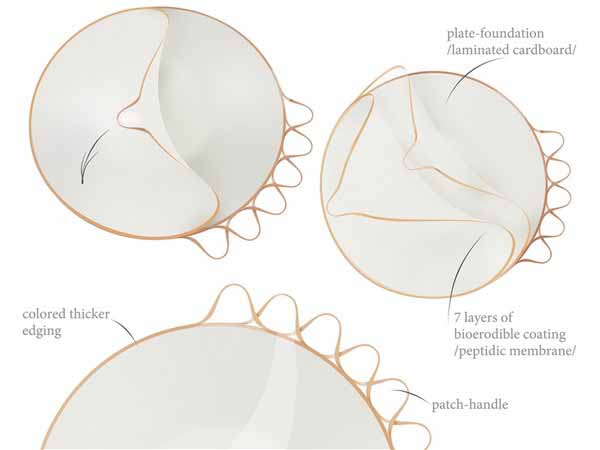 Warm metal accents are easy to incorporate into modern kitchen designs. Metal lamps, hardware, metal tiles, elements of kitchen designs will...
and enjoy free articles sent to your inbox