Modern Tableware Design Ideas, iPlate Collection by Todd Borka

Decorating Ideas

Dining Room

Furniture Accessories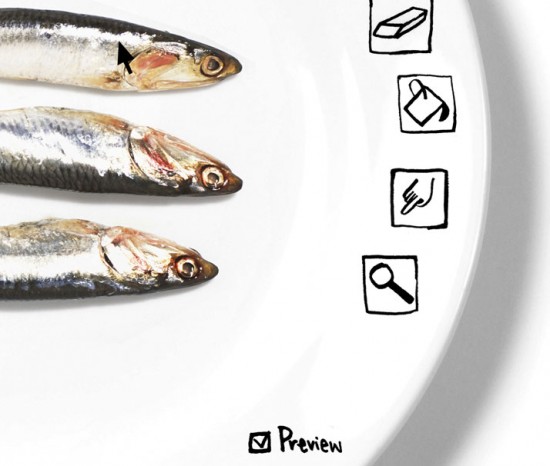 White plate with small icons for editing, modern tableware set
table decoration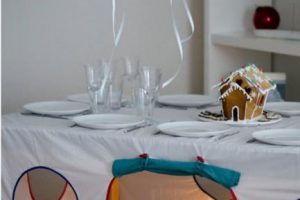 Modern tableware design ideas reflect contemporary lifestyle and new technology that affect all aspects of our life. New iPlate collection of black and white plates are inspired by computer applications that make editors' life easier.
French illustrator Todd Borka used images, associated with Photoshop editor for decorating white plates and creating a unique, interesting and engaging black-n-white dinnerware set that adds contemporary flavor to table decor.
The modern dinnerware set is meaningful and symbolic. Have you ever wondered how nice it would be if life could be managed with small icons, like pictures in Photoshop. Simple and quick editing with Photoshop-like icons is the idea that inspired the French artist for creating this unusual white and black dinnerware set.
Modern dinnerware trends for contemporary table setting
Modern tableware art from Judith Montens, green and white dinnerware sets
Black and white iPlate set
White plate with small icons for editing, modern tableware set
The dinnerware set includes Import Food, Edit Food, Image Size and Crtl Z plates that symbolize the global penetration of computer editors into modern life. Simple ad elegant iPlate set of dishes is decorated with the editing window in Photoshop and iPhoto.
Small icons communicate the idea that your lunch or dinner can be edited, getting the control of your weight and improving your weight.
Black and white plate set with editorial window
Eliminating a piece of cake and eating less is easy like pressing Ctrl Z button. Plates with Download Food and Resize are included into modern dinnerware set also.
3 People Coffee or Tea set, playful white dinnerware set from Rockett St George
Cartoccio collection of modern tableware and decorative home accessories

Snowflakes are perfect Christmas decorations and eco gifts that you can make in an infinite variety of sizes and designs. White...
and enjoy free articles sent to your inbox