Entrance Doors, Christmas Decorating with Pinecones

Holiday Decor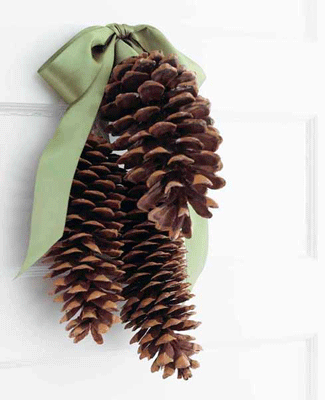 Natural door decorating ideas with pinecones for entrance doors
door and decoration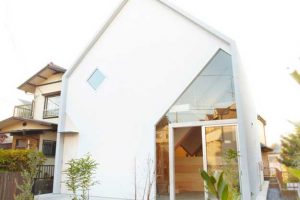 Christmas is a special time. In spite of cold, wind and snow Christmas decorating that include natural green branches and pinecones generate warm feelings and make you smile. It is the time to go out, visit friends and family. Entrance doors are the first things you see when you come to their houses.
The door decoration is important. It shows how much you enjoy Christmas season. Green branches, warm and welcoming pinecones on the entrance doors wreath are the sign that you are willing to celebrate Christmas in eco style. Christmas decorating ideas should not be elaborate. Simple door decoration, made of natural materials, is the symbols of the festive spirit and your concerns about the environment. (15 eco Christmas decorating ideas for green holiday season)
Here are some Christmas decorating ideas that show how to decorate entrance doors with pinecones and maybe inspire you to create your door decoration masterpiece. Pinecones on a wreath speak Christmas. You can create Christmas images, made of pinecones or use cute pine cones with Christmas ribbons for creative and unusual door decoration.
Winter entrance doors, natural door decorations, eco friendly Christmas decorating ideas
Christmas door decorating ideas with pinecones
Entrance doors look great with mini lights. You can arrange Christmas lights on the wreath to highlight beautiful pinecones. Christmas lights, fixed around entrance doors and windows, create dramatic and warm decoration.
Pine cones with white and green Christmas lights make a very attractive door decoration. Colorful lights look great around large pinecones, creating impressive contrast with brown color and unique pine cone texture.
Natural door decorating ideas with pinecones for entrance doors
Natural snow beautifully decorates entrance doors, door wreaths or pine cones. Green branches, brown pinecones and artificial white snow is an elegant way of staging winter scene and creating very authentic Christmas feel.
Eco Christmas decorating ideas:
Eco friendly pine cone decorations for Christmas gifts
Eco friendly Christmas table decorations made of pine cones
Eco Christmas decorating trend
Entrance doors can be decorated with Christmas door wreaths which have pine cones or just with few pine cones and ribbons. Christmas door decorations can be truly unique, created with anything you have, colorful and striking. (Ideas for eco-friendly Christmas decor, recycled crafts and edible decorations)
Eco friendly door decorating ideas, natural wreaths with pine cones, eco friendly Christmas decorating for entrance doors
You can decorate your front door with a simple wreath and pine cones that make door decorating ideas look impressive and classy. Also you can recycle empty plastic bottles, create and use handmade Christmas decorations for interesting and personal entrance door decorating.
Christmas lights, combined with a door wreath or pine cone arrangement, look festive and welcoming, offering natural charm and outstanding Christmas door decorating ideas to enjoy.
Natural Christmas wreaths with pinecones for entrance doors
Eco friendly Christmas door decorating ideas, that include natural materials and fabrics, like wool, cotton, eco friendly felt, burlap, pinecones, wood and green branches are great elements of eco Christmas decoration. (Eco Christmas decorating ideas with burlap and sisal twine)
Bright ribbons and bows will add more color to your entrance doors and windows. Natural materials make your door decoration reflect holiday spirit and support for the environment. (The biggest Green decor ideas for eco friendly Christmas)
Eco friendly Christmas decorating ideas for entrance doors

Here are great ideas for kids toys storage and wall decoration with small cars that everyone would love. DIY organizers, like...
and enjoy free articles sent to your inbox