Binishell House Designs, Green Ideas in Architectural Design in Retro Style
---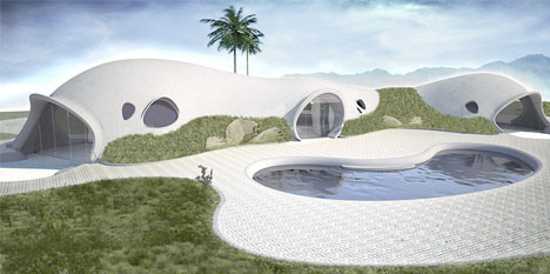 Binishells are reinforced concrete structures with a thin shell that is lifted and shaped by low air pressure. Binishells appeared in the 1960s. Modern houses with a circular and curvy shells bring the retro style flavor into modern architectural design, offering the blend of attractive shapes and green ideas.
Contemporary architectural design is about green living and sustainability, comfort and functionality, pleasant look and organic shapes. Binishells are eco friendly modern houses that can be easily constructed and mass produced for green living in many countries.
The contemporary architectural design and modern green building technology has caught up with the times of eco-friendly products and green leaving ideas, offering this unique modern house design concept. The retro appeal of curvy lines feel familiar and exciting, creating cool modern houses for people supporting green living ideas.
Houses of the future, 10 amazing futuristic house design ideas
Blue cargo container house design Casa Il Tiamblo
Binishell house design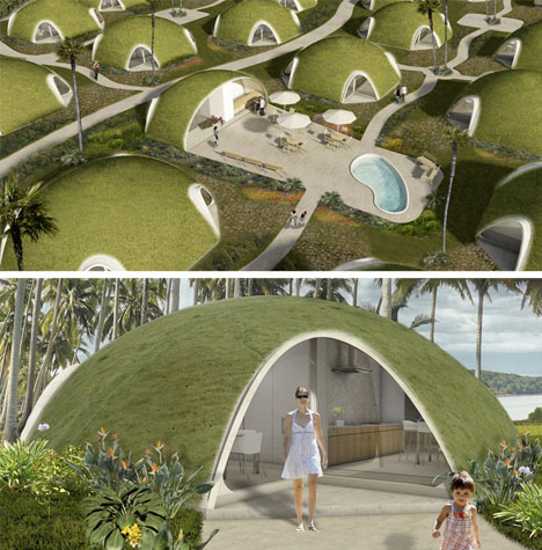 Binishell house design is a retro-modern architectural design idea that has a great potential. Fast to construct, these modern houses feature flexibility that allow to design an infinite variety of shapes.
Binishell house design ideas are versatile. These green ideas and architectural design concepts can be applied to small homes and luxurious modern houses, residential and commercial building, creating beautiful, organic and functional modern homes an public spaces.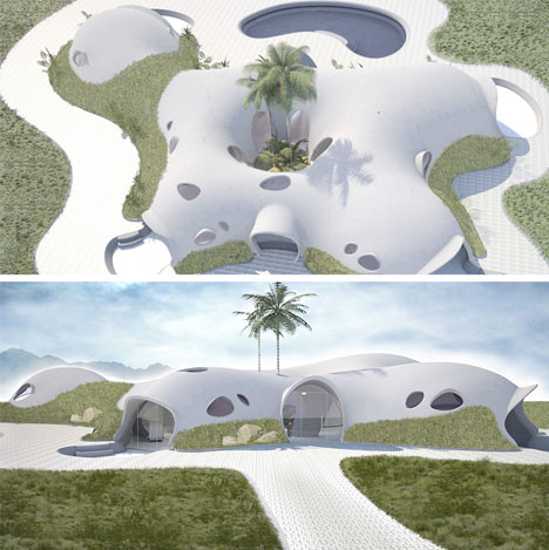 Smart eco homes from Honda, autonomous energy efficient city of the future
Urban sustainable architecture, floating Archology concepts

Red Creek House is built on the shores of the picturesque Peconic Bay in Long Island in California. The fabulous, luxurious...