House Designs of the Future, 10 Amazing Futuristic Design Ideas

Green Design Ideas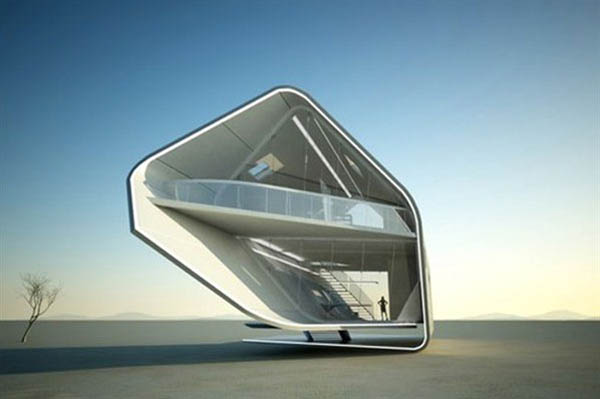 Futuristic house design for extreme hot temperatures
VALENTINES DAY IDEAS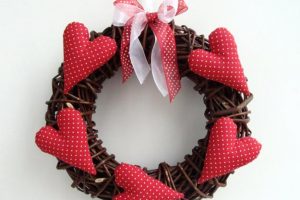 Futuristic homes look stunning and unusual, reflecting interesting new trends in contemporary house design for the future. Futuristic homes demonstrate various exciting shapes, challenging traditional rectangular houses with four walls, roofs with chimneys, garages, porches, and front lawns, and bringing eco-friendly technology and solutions for pleasant and comfortable green living.
According to urban architecture experts, contemporary house designs in the future will reflect many factors, including climate changes, population growth, an increase of the traffic in large cities, development of new building materials, and advanced computer technology, offering stunning residential spaces for comfortable living in the future.
Tornado-proof, Kevlar-coated modern house would be pulled into the ground when high-velocity winds pass by, offering a safe shelter for people. The high-tech open roof structures lock so water and wind could not get inside the house. A futuristic tornado-proof house design is developed by Ted Givens, an architect with 10Design, based in Hong Kong.
Urban sustainable architecture, floating Arcology design concept
Creacasa houseboat concept by Tom Pears, floating houses of the future
Floating platform Recreational Island, floating homes of the future
Futuristic architectural designs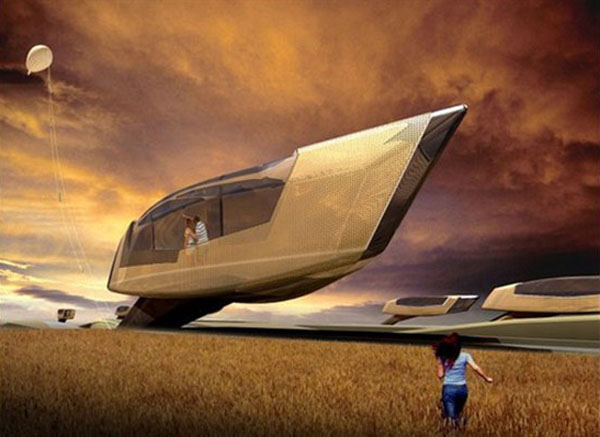 Another futuristic house design project gives a new meaning to residential spaces, offering a flying house. The Wolke 7 is conceived by Switzerland-based designer Timon Sager who suspended the living spaces in the air with durable cables.
With multiple decks, a state-of-the-art entertainment center, and a luxury bedroom, the flying house design offers everything you could want, from contemporary comfort to striking views of the surroundings.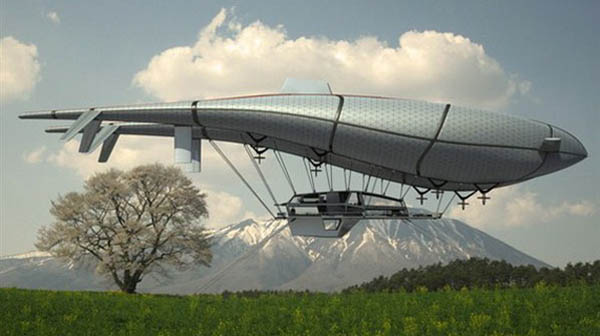 The heat of California was a consideration for Korean designer Christopher Daniel who came up with this roll-like futuristic house design concept. This home, developed for arid environments, is secured with a carbon fiber truss frame and has a hydraulic-powered automatic door.
The upper half of the door opens overhead, and the lower part unfolds onto the ground. Curtains and bookshelves act as room dividers. Depending on the amount of sun, residents can make skylights and windows less or more transparent.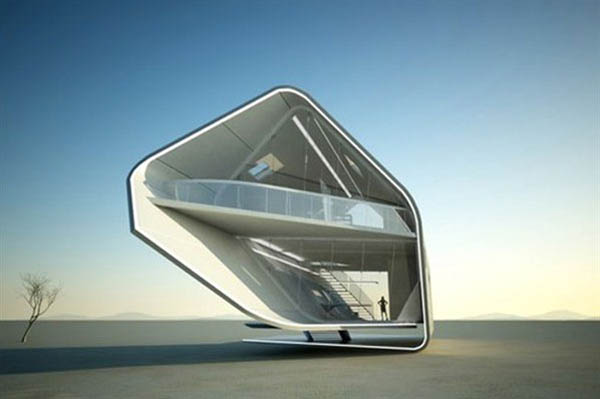 Urban Tree House design concept is interesting also. Population growth and consequent crowding can leave little space to live in big cities. Jason Lubutkah of Jason David Designs in New York City came up with an innovative and fantastic way to deal with this problem.
Building futuristic houses that cantilever across city streets would use up all available space that otherwise is wasted. These homes are supposed to be constructed off-site and then raised to their new location.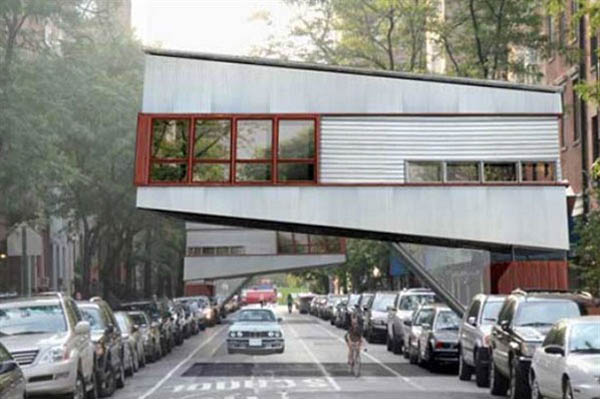 Inspired by children's loom toy, Weave House features a woven facade and striking look. This mixed-use eco-friendly building is designed for passive energy use and pleasant green living. Prefabricated units lock together to form attractive and comfortable apartments. The overhang of each unit provides shade.
Easy and very quick to build, the structure arrives from a factory in many small parts. Once on-site, the pieces are hoisted into place. The prefabricated house design concept was designed by Meridian105 Architects of Denver, Colorado.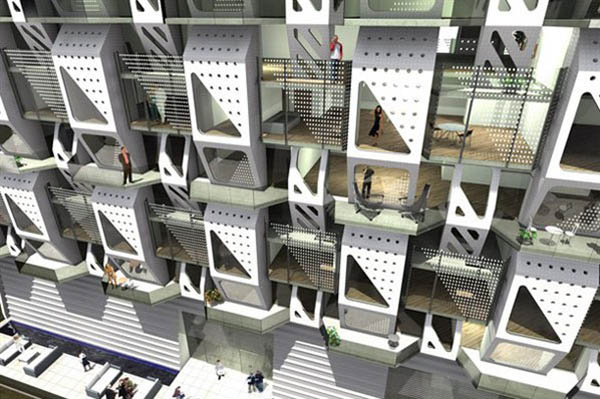 Fallingwater cottages are an unusual house design concept that looks like hills with attractive entryways into the slopes. Patkau Architects in Vancouver, Canada, developed these futuristic underground dwellings. These homes perfectly blend with the landscape and provide a minimal footprint approach to living while offering essential comfort and a fantastic experience.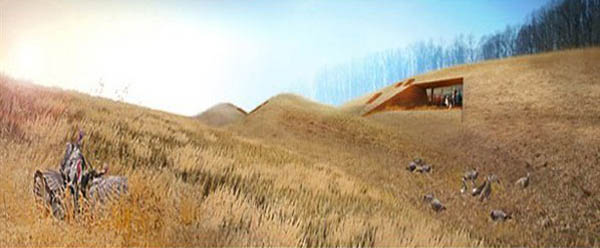 Designed by Royal Haskoning Architechten in Nijmegen, Netherlands, Moon Villa is a transparent house design concept, perfect for lunar living. It has no stairs since the low gravity on the Moon would allow residents to float from one level to the next. The futuristic house has enormous rotating shades that protect interiors from the extreme temperatures of outer space. An underground bunker is also included in the house design, just in case of a dangerous solar storm.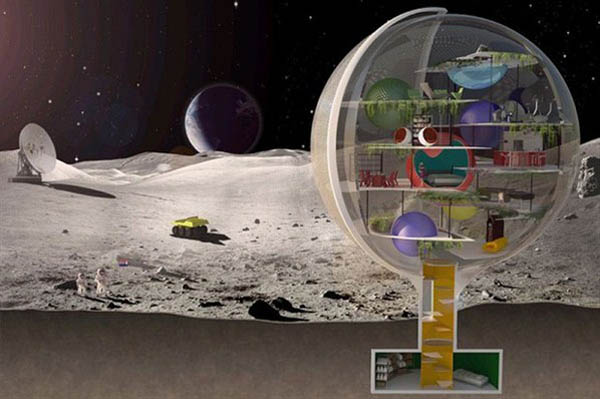 Designed by Victor Vetterlein from New York City, Reboot Home is a computer-controlled futuristic house design concept developed to maximize energy efficiency and comfort. Every exterior surface acts as a solar energy collector. This futuristic home design features a wind-powered elevator, water-treatment plant, and rooftop tanks for rainwater collection. Natural airflow is provided via vents.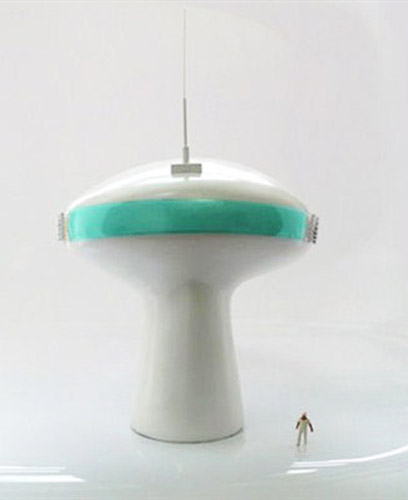 Living in cities is rarely a green experience, but San Francisco-based designer Joanna Borek-Clement has come up with a sky-scraping solution Sky Terra Towers. The neuron cell-like towers would reach elevations of 1,600-feet and would be inter-dependent. Each tower structure supports the others. People would reach the amphitheaters, pools, fields, and parks via elevators from the street, reflecting the futuristic design concept with Tokyo in mind.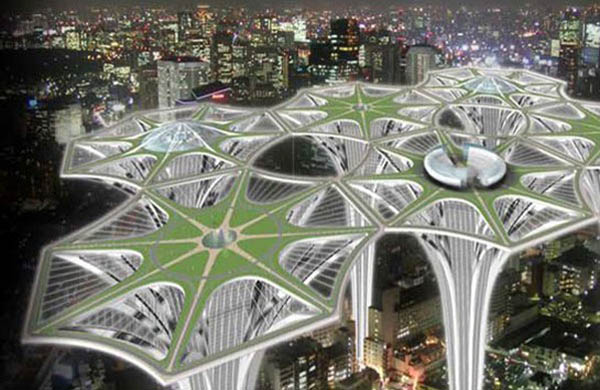 Water Discus Hotel is an exciting contemporary design concept by Deep Ocean Technology, located in Poland. An underwater area would allow a guest to look out the hotel window at a school of fish, creating unforgettable memories.
The 11,000 square foot space would sit 33 feet below the surface of the water. Additional contemporary design features include a diving center, open terraces above water, and a spa. For safety, the disc-shaped dwellings could be detached from the main structure and used as super comfortable lifeboats.

Modern house design in Japanese style celebrates the functionality and elegance of minimalism. Airy, bright rooms look inviting and comfortable. Natural...