30 Mini Garden Design Ideas Recycling Wood Pallets

Clutter or Treasure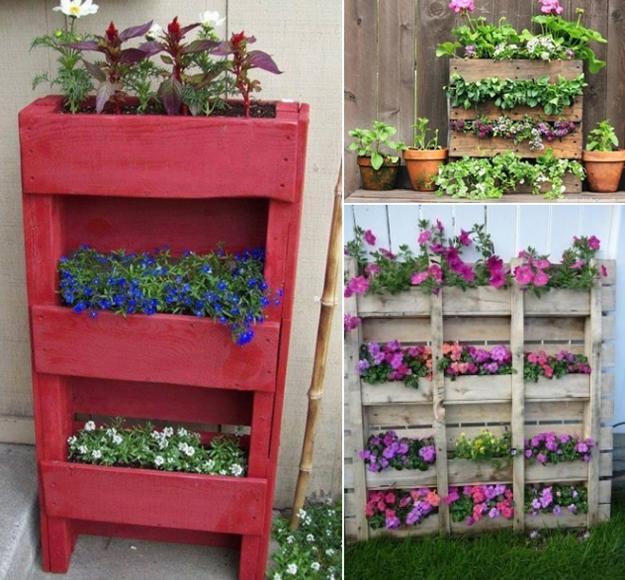 MODERN WALLPAPER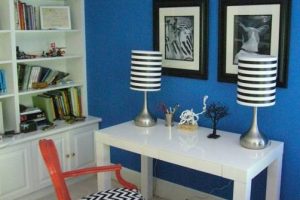 Recycling wood pallets is a clever, cheap and eco friendly way to decorate your outdoor living spaces. Miniature garden designs created with wood pallets are great for small balconies and large backyard landscaping. Wood pallets provide a nice material for personalizing your outdoor rooms by adding fabulous centerpieces with blooming flowers and small plants.
Lushome shares a collection of simple Green ideas recycling wood pallets for mini garden design. It is still possible to have a garden in really small spaces when you use wood pallets for vertical garden design. Small balconies is not an obstacle for creating Green and pleasant outdoor rooms with vertical gardens.
Recycling wood pallets is a perfect idea for your mini-garden design. Wood pallets, your creativity and your favorite plants are all you need to enjoy blooming flowers and plants growing in your vertical garden.
33 DIY ideas to reuse and recycle wood pallets for home decorating
Wall garden design ideas for decorating small spaces with edible herbs
Garden design ideas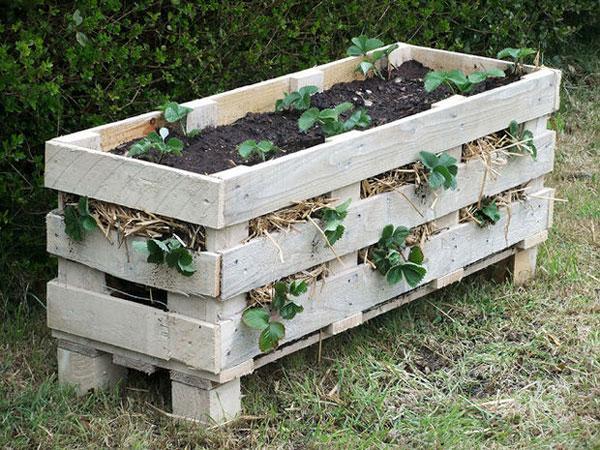 Wood pallets are square and rectangular in shape that you can mount outside vertically or use for horizontal garden design. Wood pallets have convenient structure with spaces to hold the soil and plants, providing great containers for miniature gardens.
Wood pallets add a rustic feel to your outdoor living spaces and offer fabulous eco friendly ideas for recycling salvaged wood which looks good even it left naturally unstained. However, you have the choice of painting and staining wood pallets. You can paint wood pallets with color that complements the exterior wall and backyard landscaping.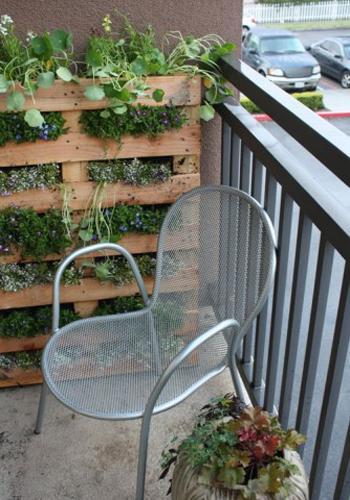 Wood pallets are a versatile material for growing vegetables or herbs garden. Wood pallets can add a nice rustic touch to outdoor home decor and create stunning centerpieces with flowering plants. Just mount the wood pallets outside and enjoy planting your miniature garden.
Recycling wood pallets for handmade furniture, DIY ideas
22 space saving ideas for Green walls and vertical garden design
Miniature garden design is fun. Vertical garden is space saving and interesting. You can easily clean out the weeds and water the plants in your vertical garden. Blooming flowers or edible herbs make vertical garden look absolutely charming. It is very nice to wake up in the morning and be greeted with the beautiful flowers and pretty small plants growing in your vertical garden.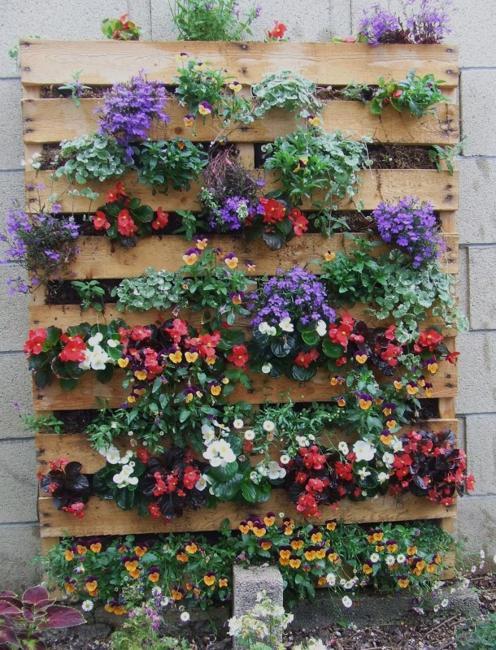 Recycling salvaged wood is a very satisfying experience. Recycling wood pallets for benches and gazebo designs, flower beds and outdoor furniture, fences and vertical garden design is perfect for DIY home decorating. Wood pallets create miniature gardens which are convenient to work with and do gardening tasks. Wood pallets allow to experiment with various designs and sizes of vertical gardens.
Green wall garden design adding natural look to house exterior and interior decorating
Recycling wood pallets for outdoor furniture and yard decorations
Your passion in recycling salvaged wood and gardening will have no limit in creating beautiful miniature gardens with wood pallets. Even though you have only small spaces outside, vertical garden design recycling wood pallets solves the problem and adds beautiful centerpieces to your balcony or backyard landscaping.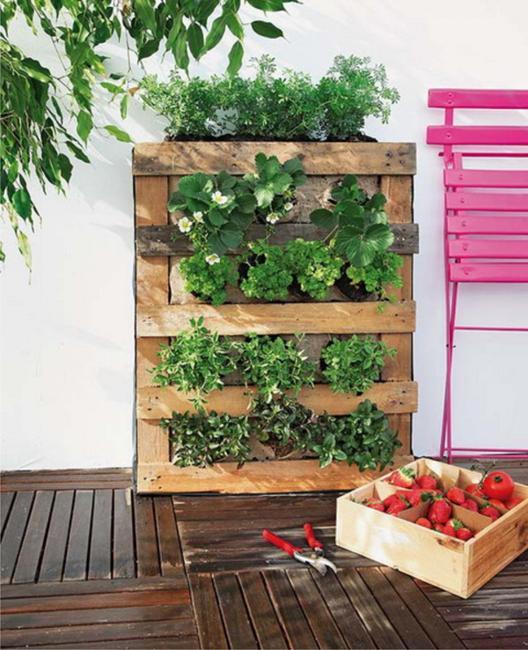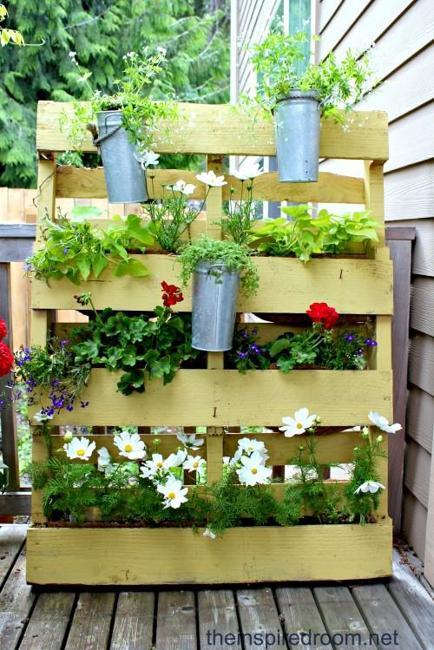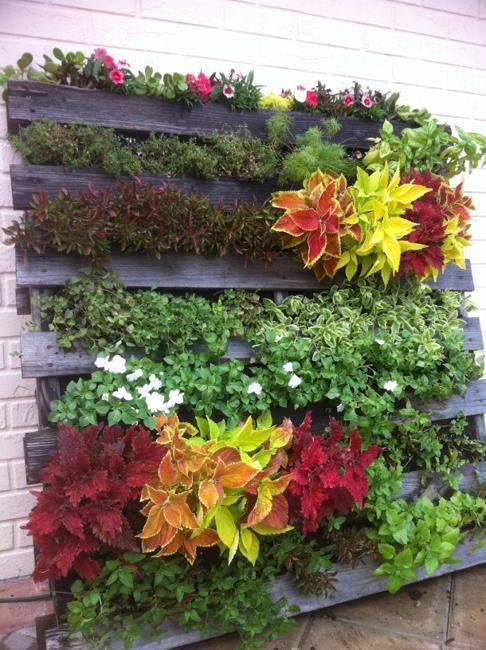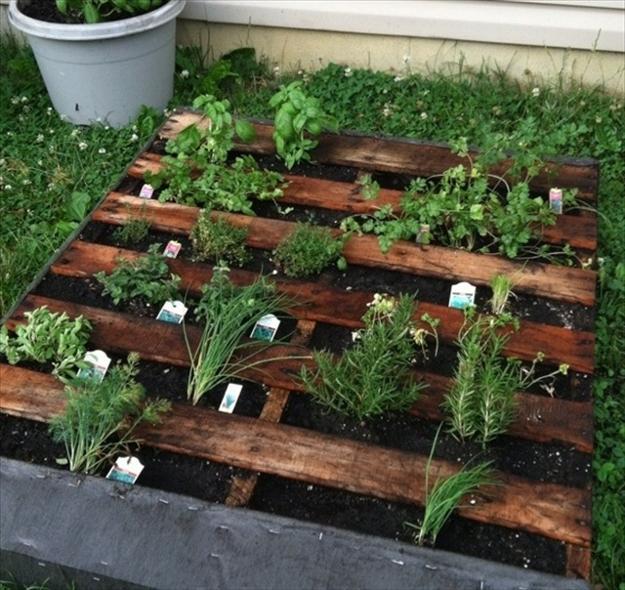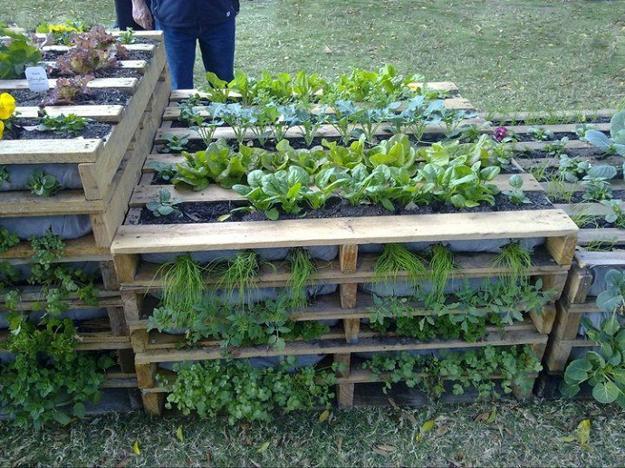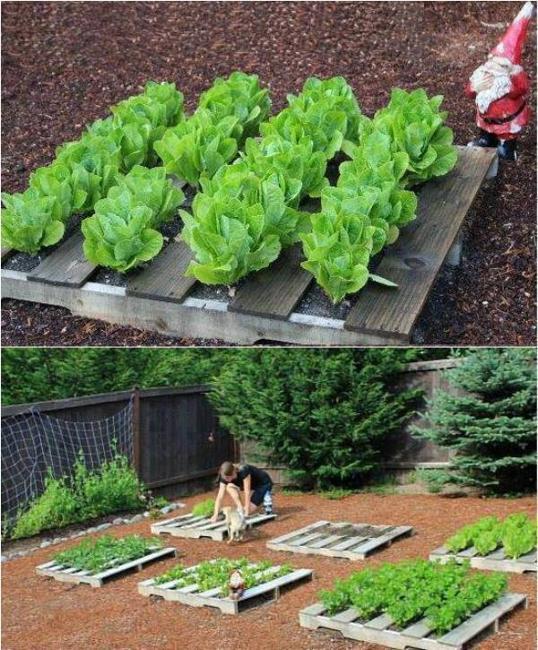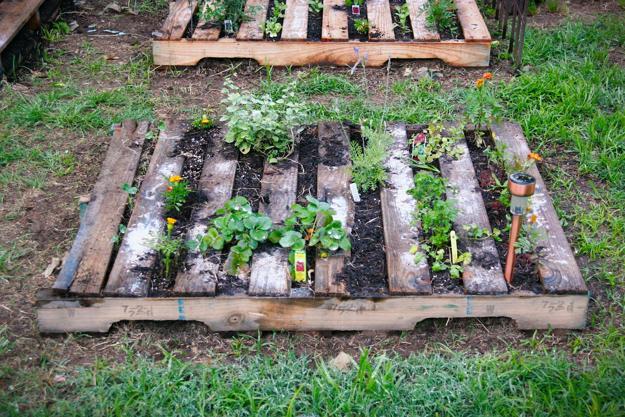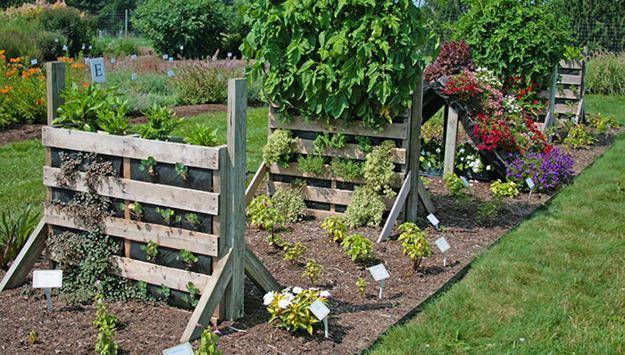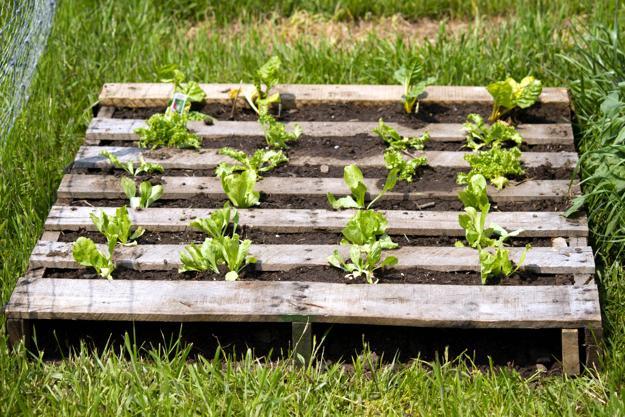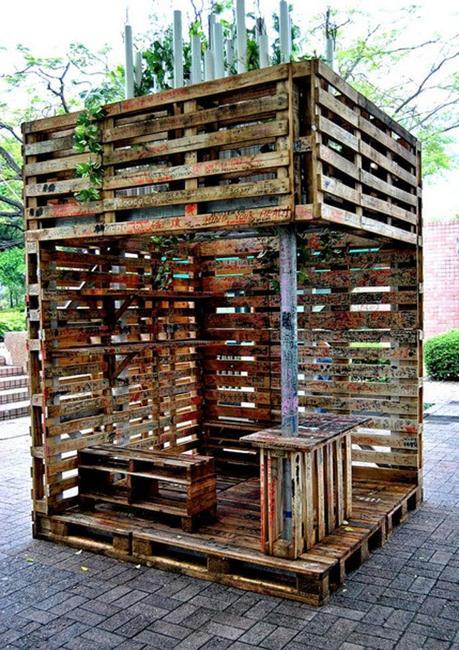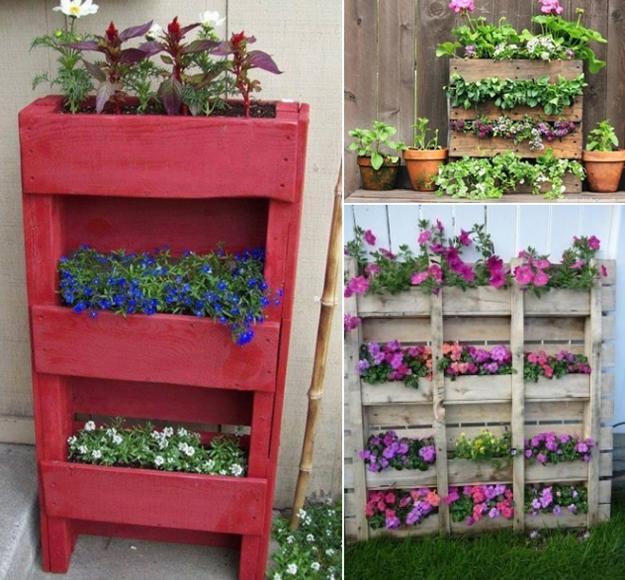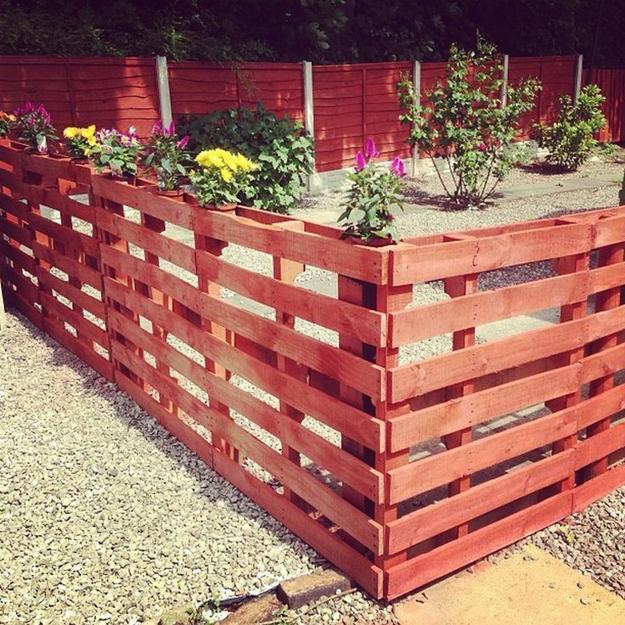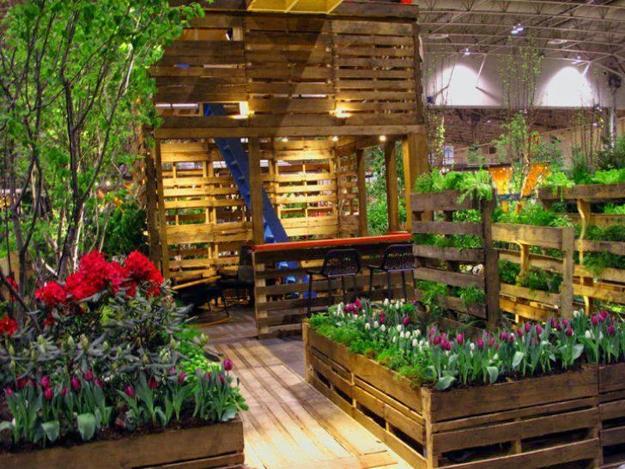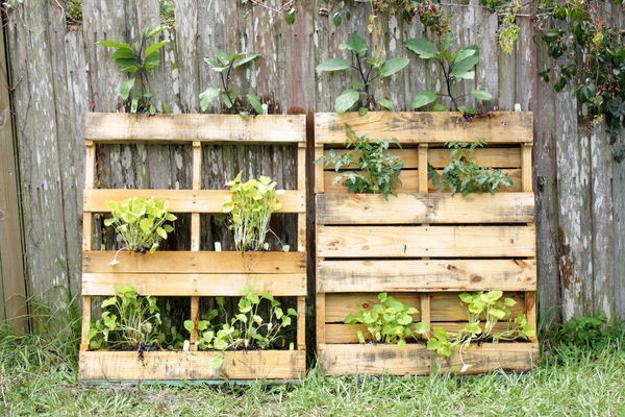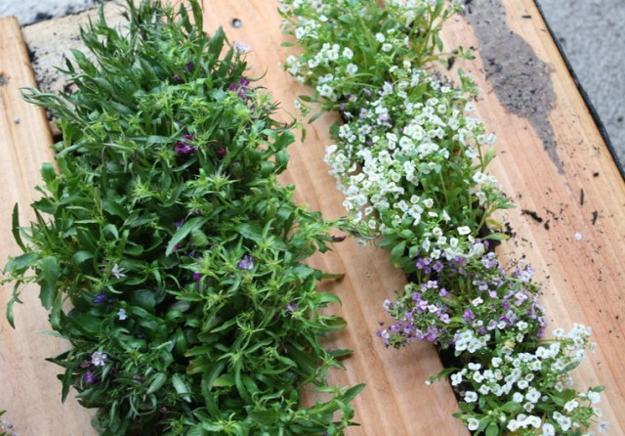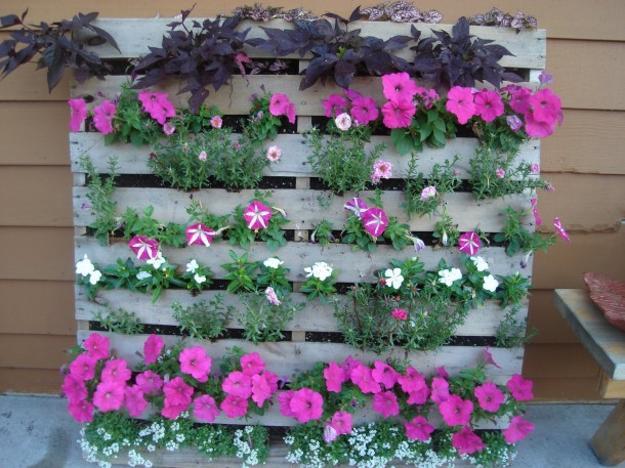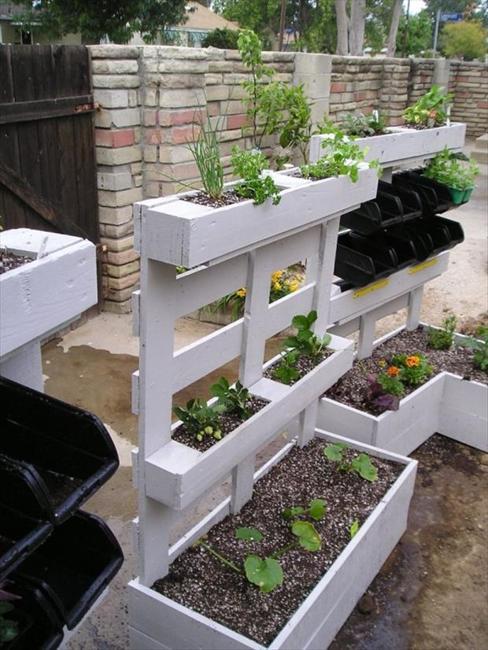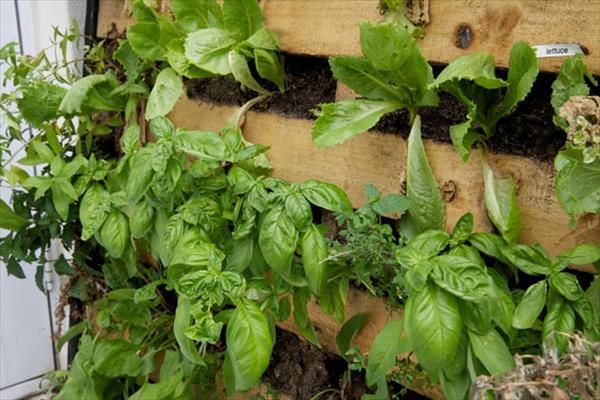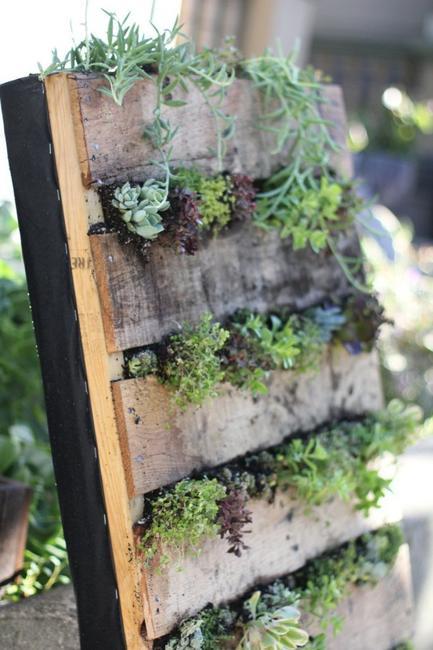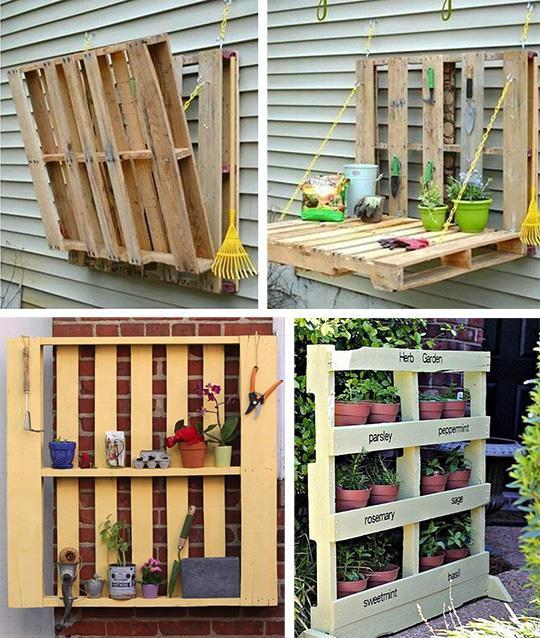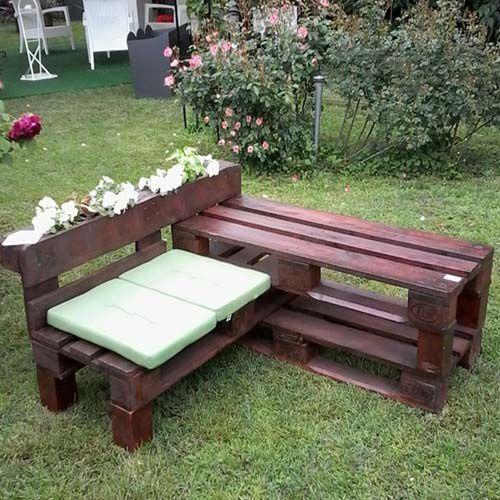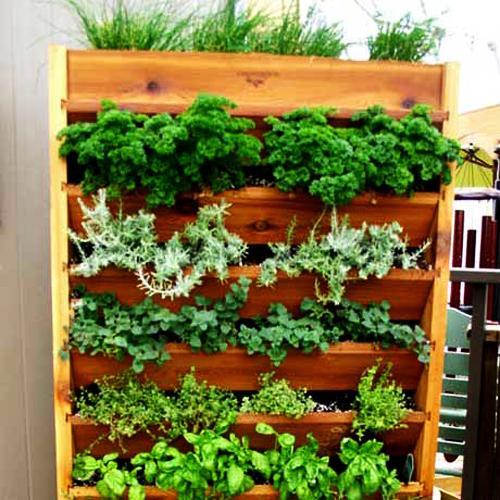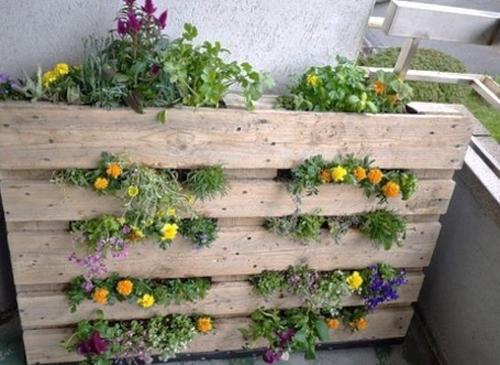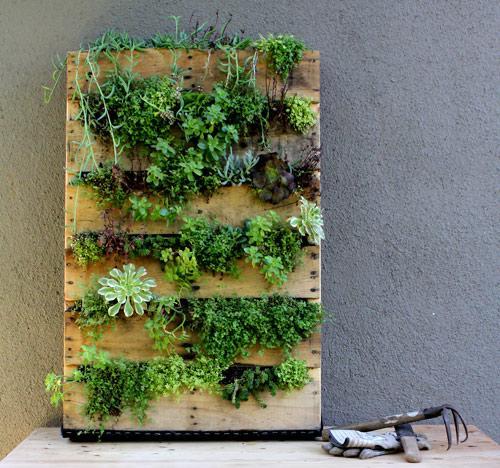 More from reuse and recycle

Recycling is a creative, Green, modern way to create something new, exciting, original, stylish for your home interiors. Do-It-Yourself projects are...
and enjoy free articles sent to your inbox