22 Space Saving Ideas for Green Walls and Vertical Garden Design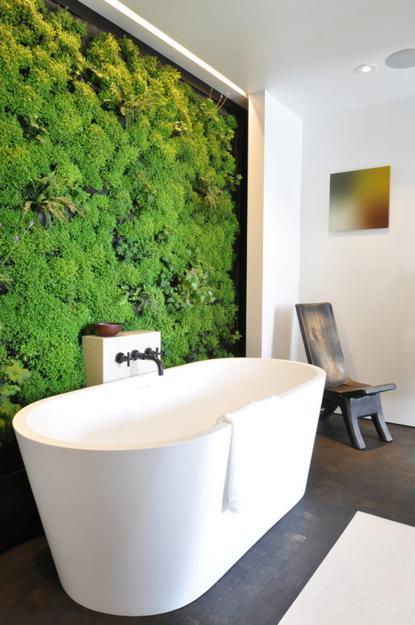 MODERN WALLPAPER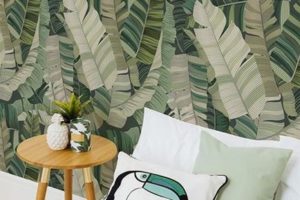 Modern and eco friendly Green wall design ideas include space saving decorative vertical displays, created with outdoor and indoor plants, and vertical gardens which offer great space saving solutions for growing vegetables and edible herbs. Green wall design looks not only very attractive, but benefits human health and improve appearance of Green buildings and fences.
Spectacular Green living ideas transform the way modern houses, interiors and exterior walls look. Lushome shares a collection of Green wall design ideas that demonstrate creative Green ideas suitable for large buildings and small homes. Green wall design and vertical gardening are just forms of urban greening. Like green roofs and planting more trees, Green walls and vertical gardens can help contribute to good health and improve the environment.
Green living concepts and ideas for decorating exterior and interior walls and fences offer wonderful, attractive and healthy alternatives for Green buildings that beautify work spaces, home interiors and outdoor rooms.
Green wall design with salvaged wood and decorative Corten steel
12 Green ideas adding grass to modern house design and interior decorating
Decorative vertical gardens and Green wall design ideas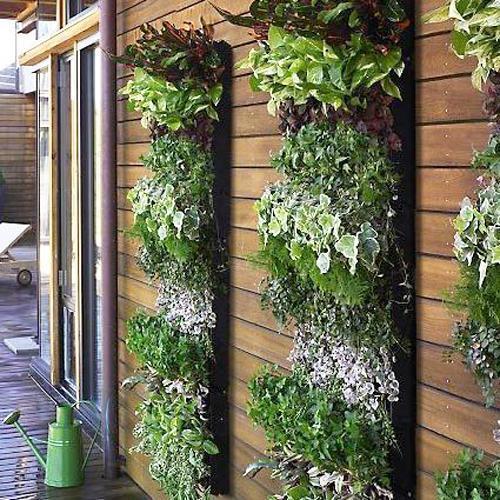 Small spaces in urban settings hamper our ability to grow plants and flowers on vertical surfaces. Small plants and flowers are effective and inexpensive ideas for Green wall design and decorating.
Vertical gardens, Green rooftops and Green walls enhance the living space, adding charming look to architectural elements, stairs, posts, arbors and anything that can add a vertical element to home interiors, offices and outdoor rooms.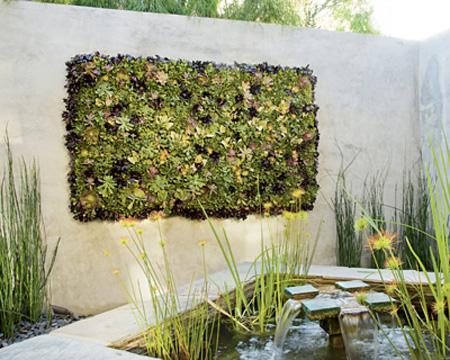 Going upwards is no longer restricted to creepers, it is space saving and eco friendly ideas for gardening and decorating that incorporates the advance techniques, new materials and creativity.
Green building, Green wall design and rooftop garden for modern eco homes
Vertical garden design adding natural look to house exterior and interior decorating
A well-planned garden design is intended to reduce the regular maintenance demand of the garden and create a beautiful display.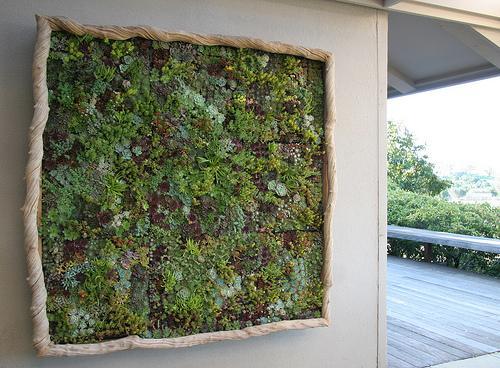 Walls and fences without green plants can appear very dreary, colorless and boring. Small plants enrich the air with oxygen and beautify architectural elements, wall design and fencing, creating inviting and pleasant living spaces.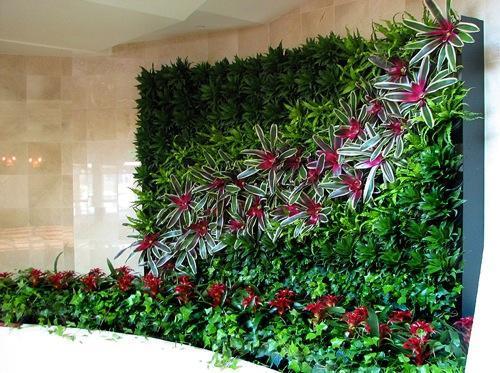 The best way to create Green building and fences is space saving vertical garden design. Even if you have a very small house or backyard, these small gardens with plants make great wall decorations. Creating your small vertical gardens requires just imagination and patience, and soon you will enjoy clean and oxygen-enriched air, unusual and eco friendly garden designs and fabulous wall decorations.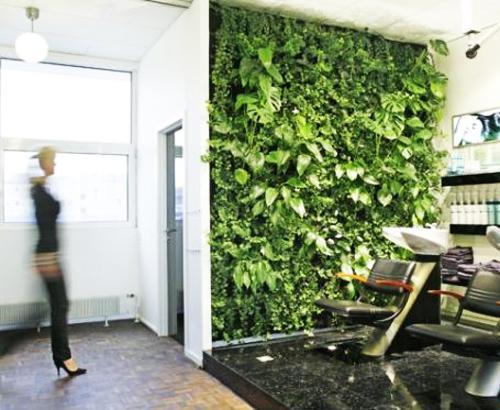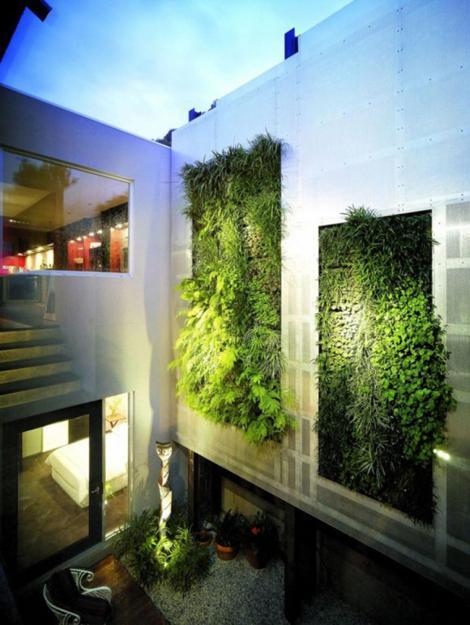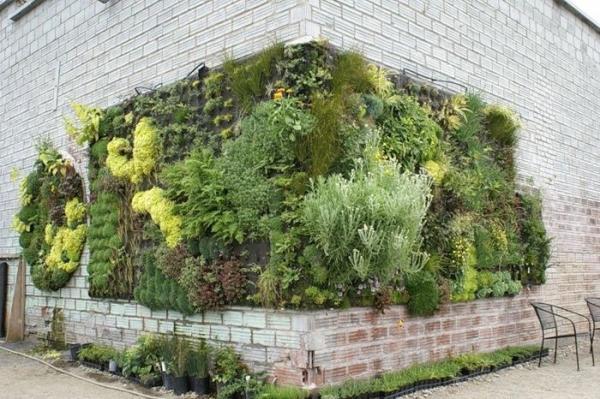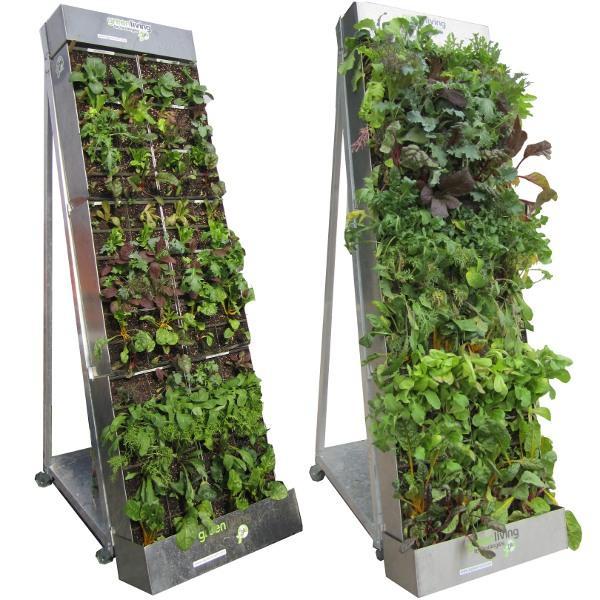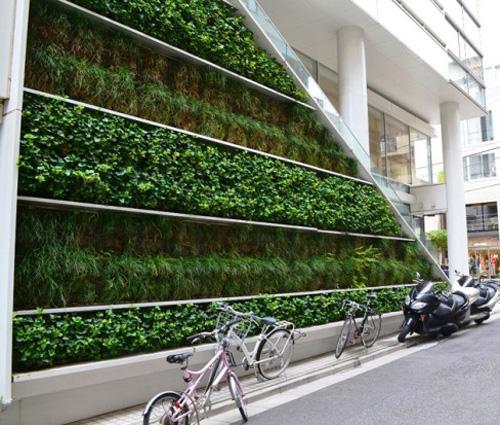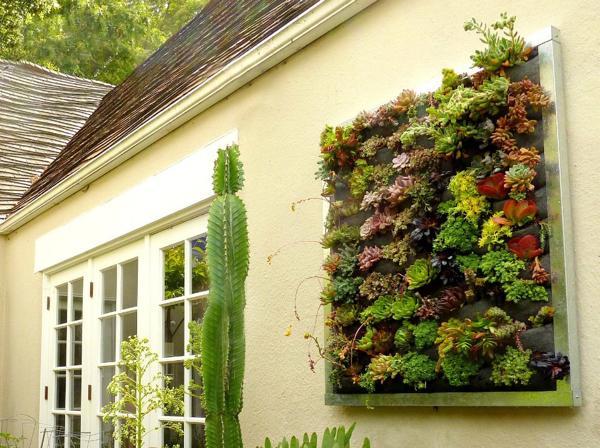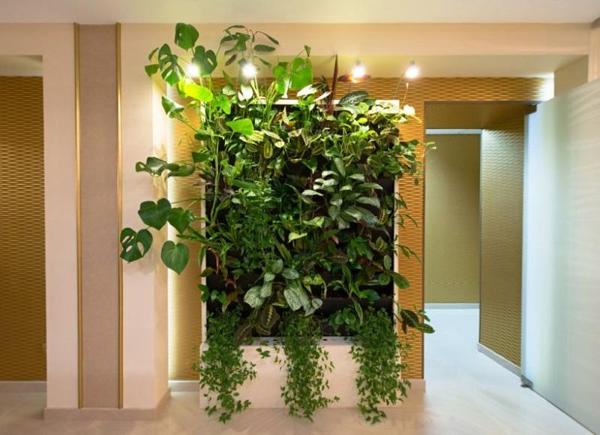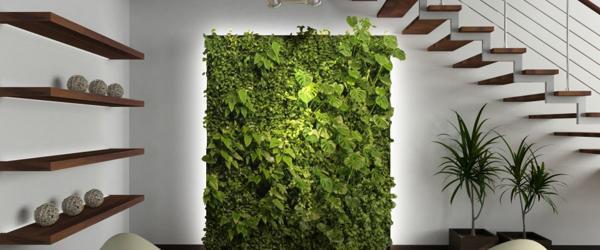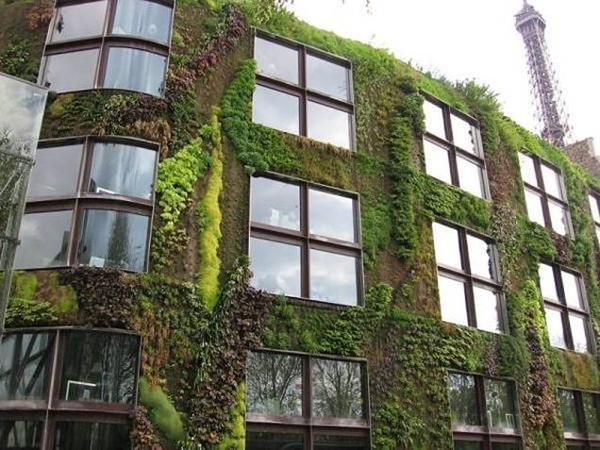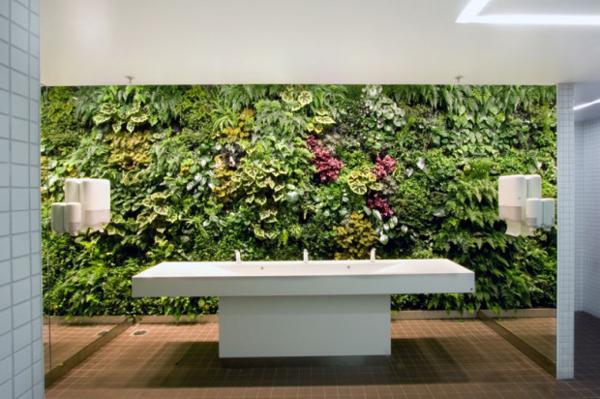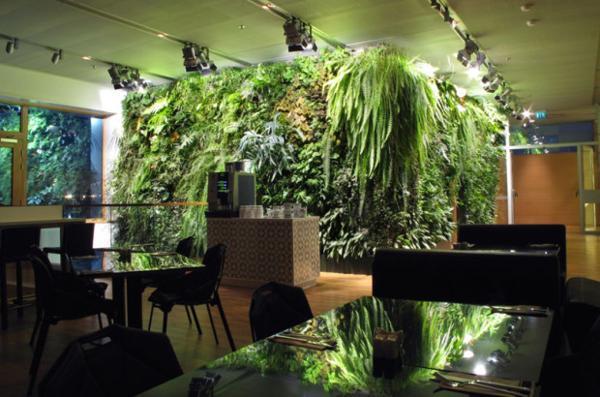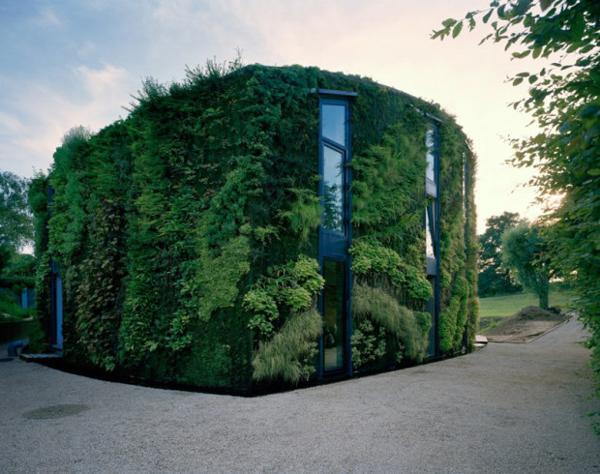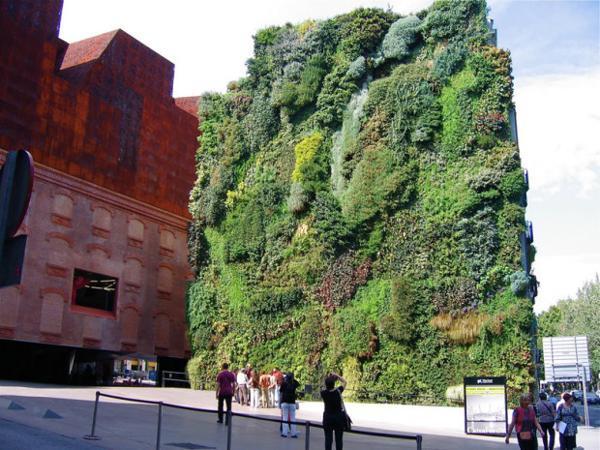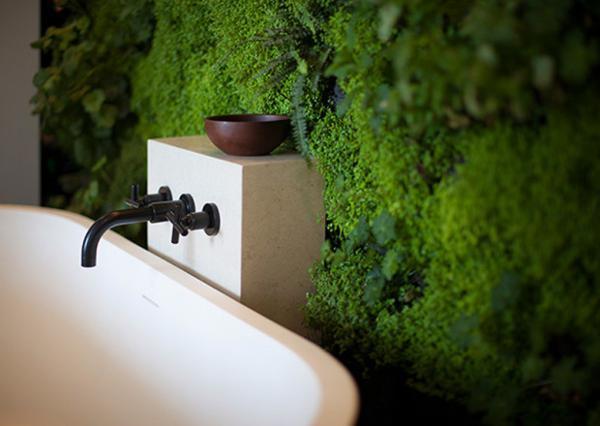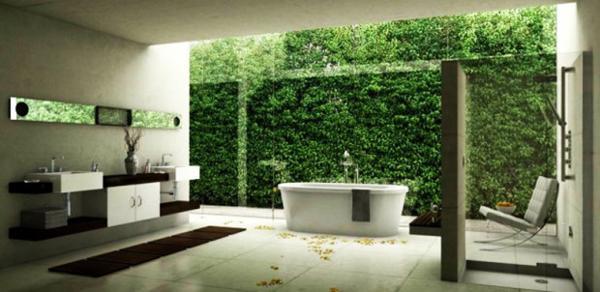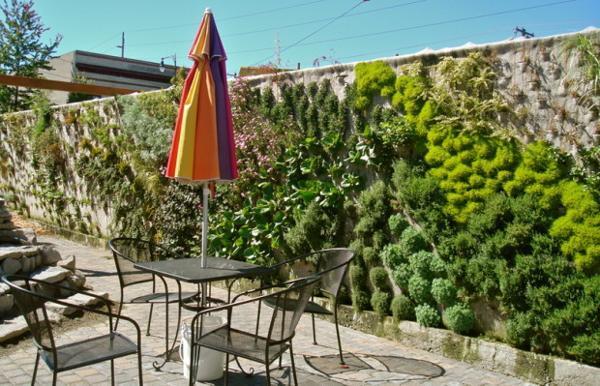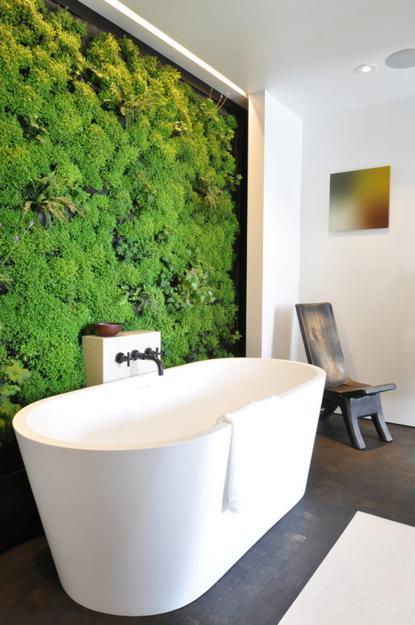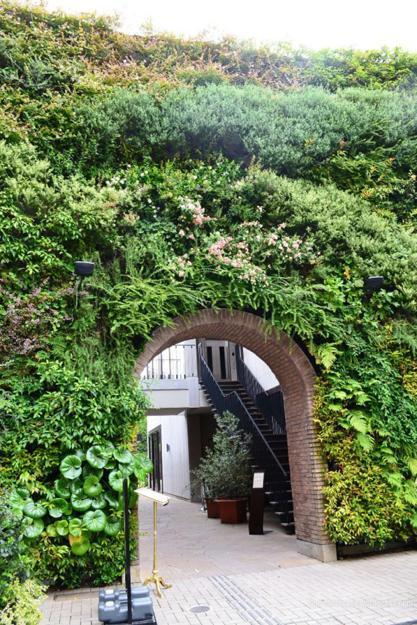 What time is it? It's singing bird o'clock! This unique timepiece is bringing the fresh vibe into spring decorating, making elegant...
and enjoy free articles sent to your inbox