Berry Pink Color Schemes, Room Paint Colors and Home Furnisings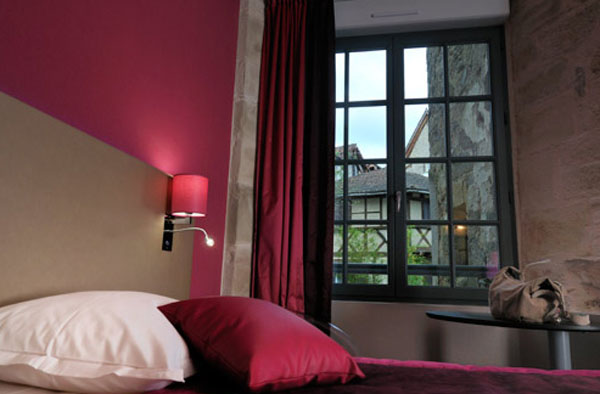 Berry pink color schemes feel romantic and pleasant. Rich berry tones, bright and pale pink color shades, combined with complementing orange colors create beautiful combination of room paint colors and offer fresh and stylish home furnishings or house exterior color schemes.
Room paint colors that include berry pink color tones feel juicy and rich. Home furnishings or house exterior color schemes, which is dominated by an intense berry-pink color tones require creamy pink and light orange decorative accents.
Dark room paint colors make the space feel smaller, so use rich pink color tones only on one wall, painting others pale peach or creamy pink color. Decorative lighting and wall decor in light colors help create spacious room in pink color.
Wall decorating with poppy flower images, purple and pink colors
Pink kitchen ideas and color schemes
Berry pink color combination, interior decorating, home furnishings or house exterior color scheme
Light gray-pink and white cream-pink color tones help dilute rich berry pink color, adding softness and light to room paint combination, emphasizing home furnishings design and creating pleasant house  exterior color schemes also.
Light gray-pink and white cream-pink color tones are elegant and sophisticated, creating gorgeous combination with rich pink room paint colors. Carpets and curtains, furniture upholstery fabrics, decorative cushions and vases in these tender pink colors add chic to interior decorating or house exterior color schemes.
Deep pink color scheme for interior decorating, home furnishings or house exterior
Soft peach color is great for painting wooden details. Juicy berry-pink color, combined with pale peach shades, are great room paint colors for adding luxurious and romantic charm to interior decorating. Peach color shades create attractive contrasts with pink color, offering gorgeous house exterior color schemes and make furniture upholstery fabric look softer and more inviting.
Modern color, honeysuckle pink color decorating
Light gray, white and reddish-pink colors, 5 color schemes for interior decorating
Glass decorative accents and details, created with light peach color tones, from natural to peach to radiant sunset colors add cheerful mood to room paint colors.
Geometric ornaments and floral designs in peach and pink color shades brighten up home furnishings and create lovely house exterior color schemes, adding romance and happiness to your home.
More from color combinations

Interior colors trends bring beautiful, traditional and fresh hues for fall decorating. Comfortable light and dark brown colors with a hint...