40 DIY Alternative Christmas Trees Adding Fun Wall Decorations to Green Holiday Decor

Green Design Ideas

Holiday Decor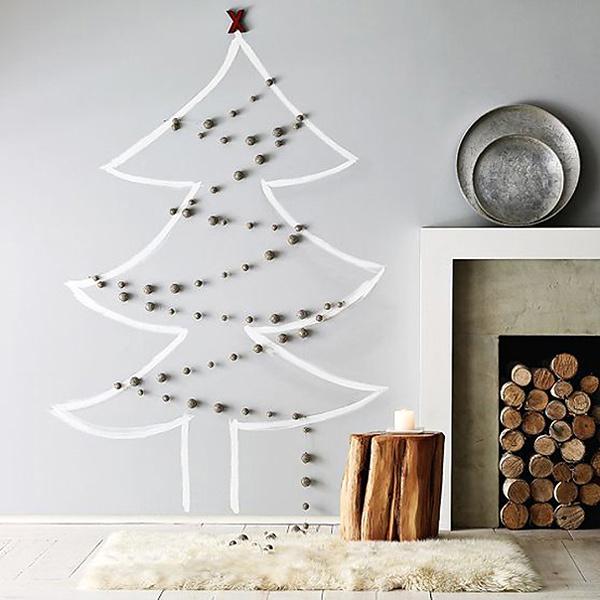 christmas tree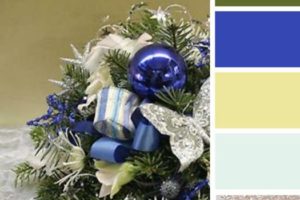 Alternative Christmas trees offer great inspirations for creative and Green holiday decor. Recycling clutter and junk items for designing a Christmas tree on your empty is a wonderful Green living idea that helps to safe live trees while celebrating Christmas in unusual, contemporary and artistic style.
Here is a collection of 40 simple to make, original and unique alternative Christmas trees, that Lushome shares with you to inspire Green design and holiday decor ideas for eco friendly Christmas. These alternative Christmas trees are designed with wood, metal, threads, paper and fabrics, created with colorful wall stickers or just drawn on empty walls and decorative panels, offering fun holiday decorations that save live trees and bring contemporary art into modern homes.
The String Art Christmas tree design idea is found on Homes, homes.ninemsn.com.au/ and shows how to use a string art technique for unusual, creative and eco friendly Christmas decorating. Perfect for adults and kids, this Christmas craft idea will help design a true masterpiece for your empty wall and give unique character to Green holiday decor with handmade Christmas tree decorations in your favorite colors.
11 alternative Christmas tree designs made with books
21 ideas for making alternative Christmas trees to recycle clutter and save money
String Art Christmas tree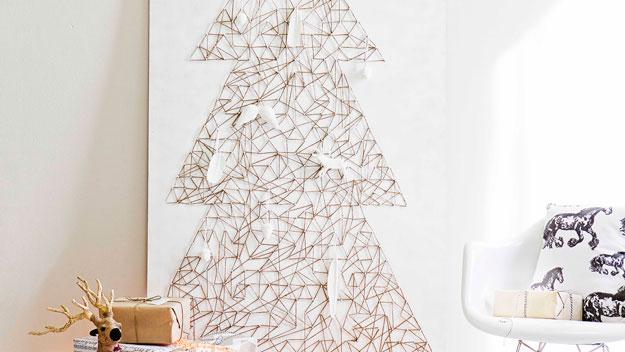 To make this alternative Christmas tree you will need plywood for creating a decorative panel for your wall, a ruler, a few nails, a hammer, spray paints and string made of natural fiber. The star top is made of cooking twine. It takes approximately 1 -3 hours to make this Christmas tree.
Step 1. Decide what size tree will best fit your space. Get plywood cut to size at a hardware store.
Step 2. With ruler and pencil, draw lines every 3 cm horizontally and vertically to create a grid on the plywood. Mark a dot at every second intersection along bottom line. On the next line up, mark the alternate dots. Continue on all lines.
Step 3.  Hammer nails into plywood where you have marked dots, creating a Christmas tree shape.
Step 4.  Spray-paint board (with nails in) white. Allow to dry.
Step 5.  Using natural string, tie a knot around a nail at the top of the tree and work your way around the other nails randomly but methodically. Try not to overlap lines though. Once tree is covered, tie a knot on the last nail. Lean board against a wall and hang ornaments on nails.
Alternative Christmas trees, winter holiday decor trends
15 alternative Christmas tree design ideas recycling paper, cardboard and wood
Here is another Christmas tree that can be created with a string or thin rope.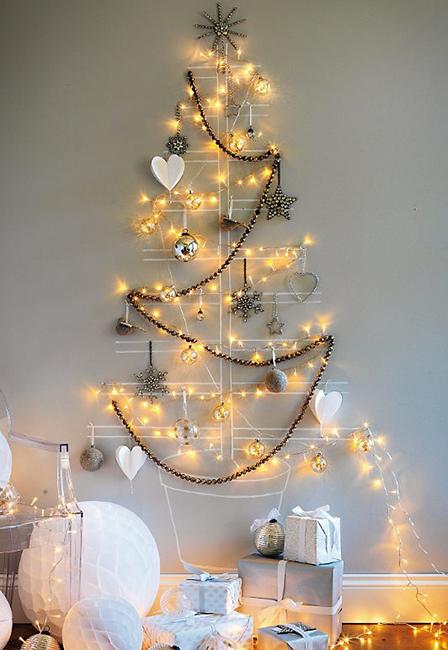 Alternative Christmas trees for wall decoration in eco style
Standing upside down alternative Christmas trees reflecting original German tradition
Hanging upside down Christmas trees reinventing space saving Medieval Christmas decorating
Created with salvages wood, metal, bright wallpaper, threads, wrapping paper, wall stickers, twigs, green branches and fabrics or just drawn on empty walls and decorative panels, alternative Christmas trees are a great way to support Green living ideas while adding meaningful and simple Green holiday decorations to your rooms.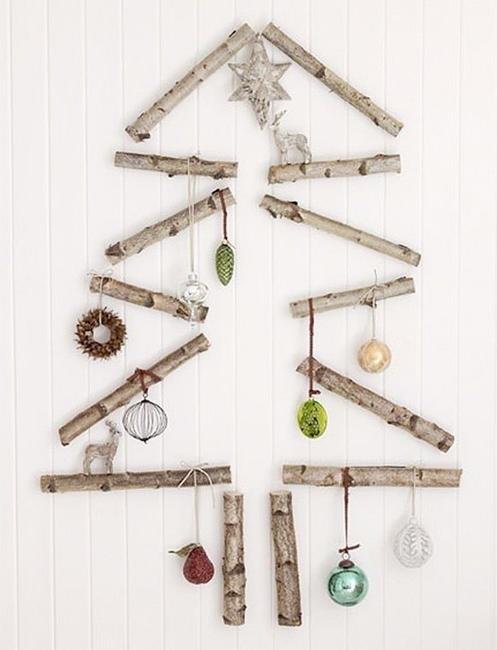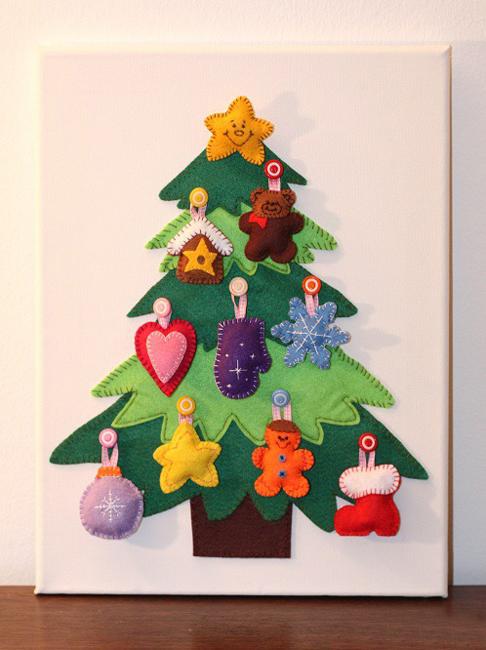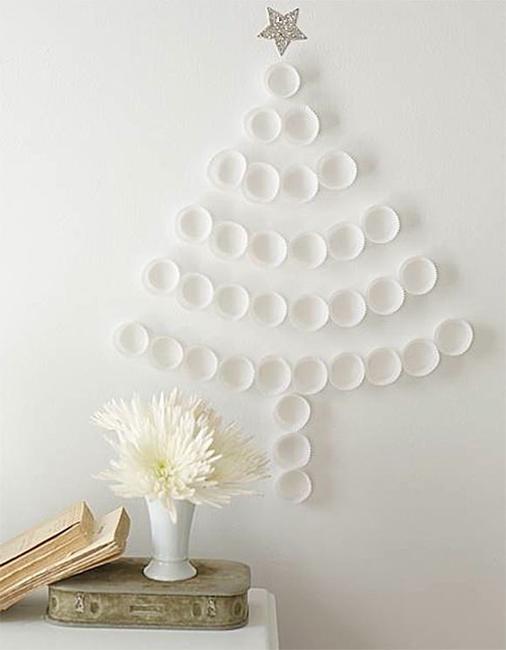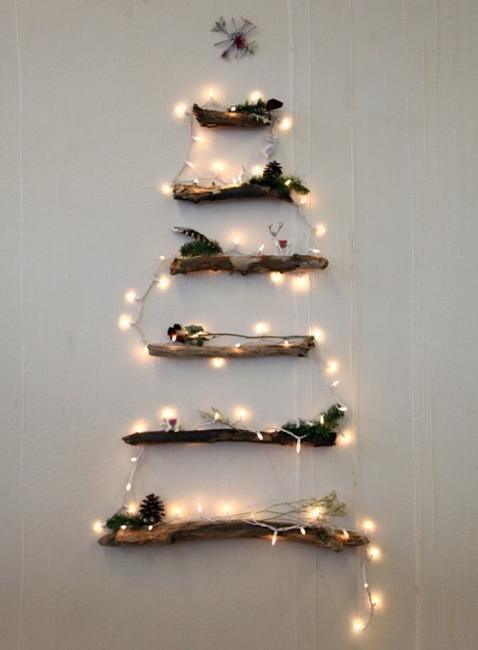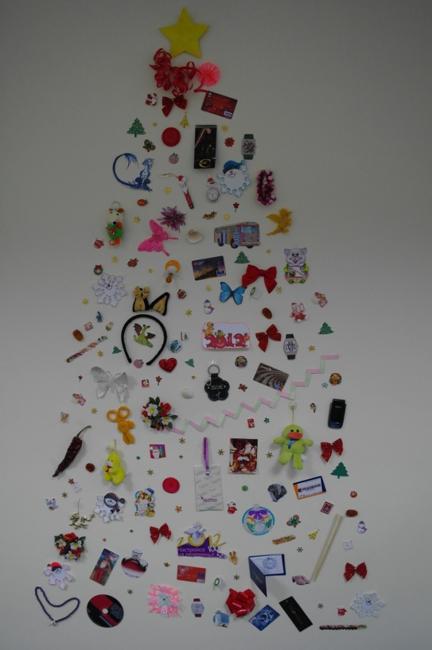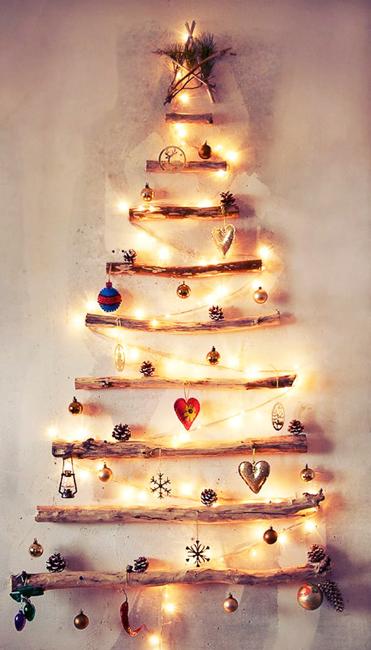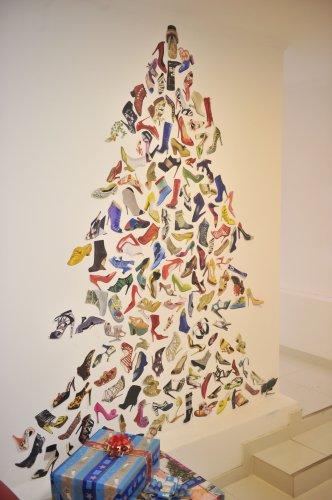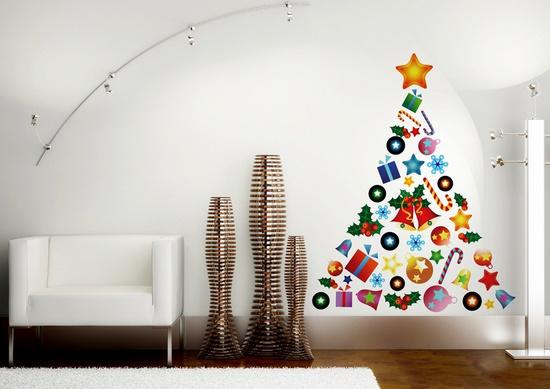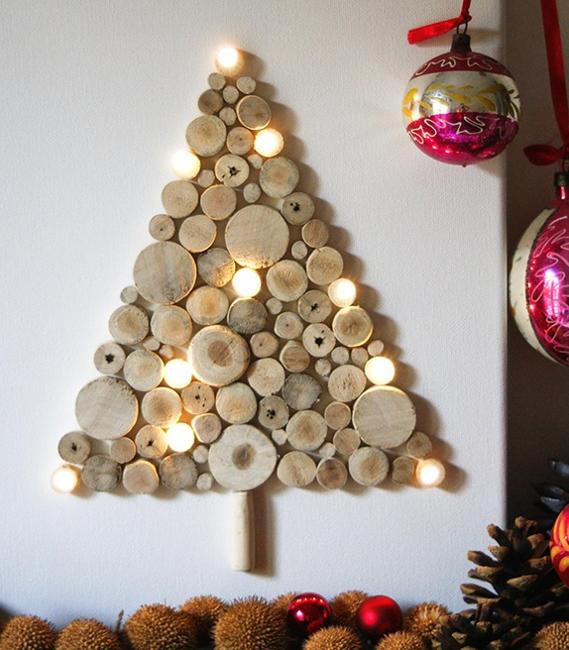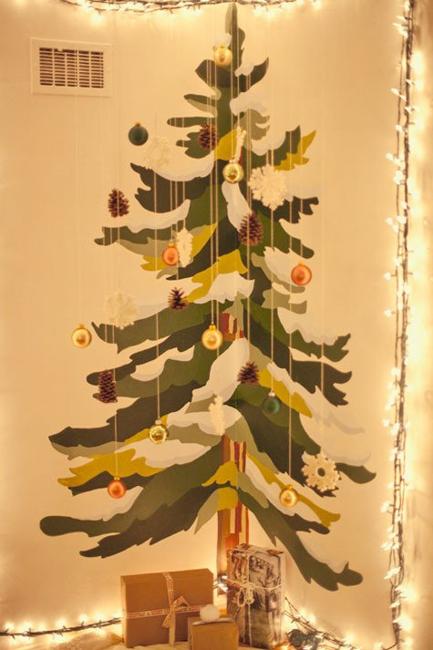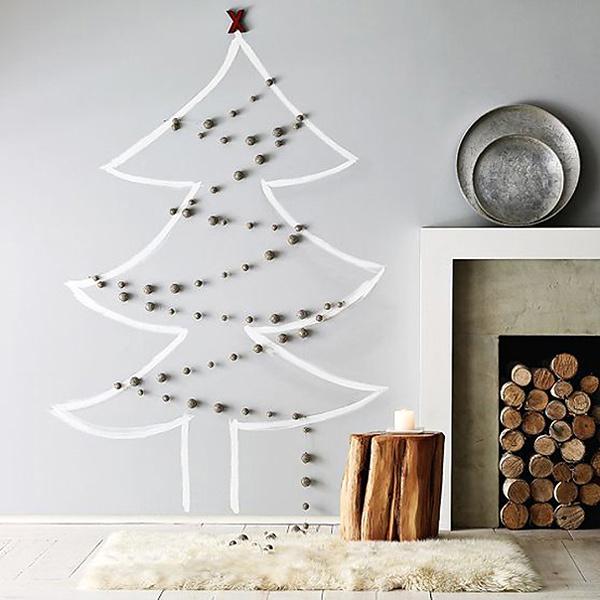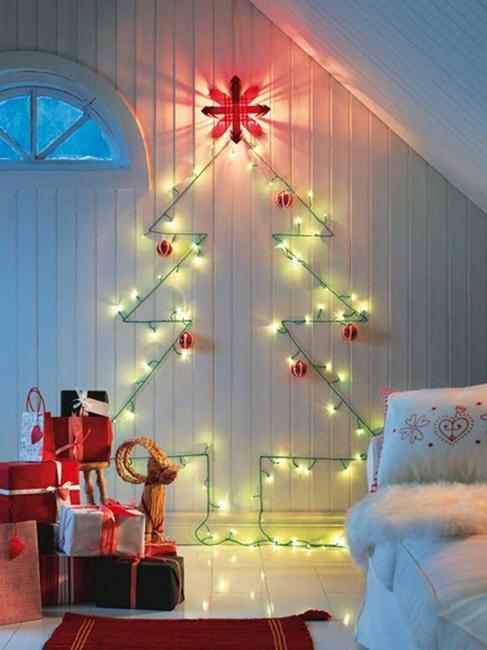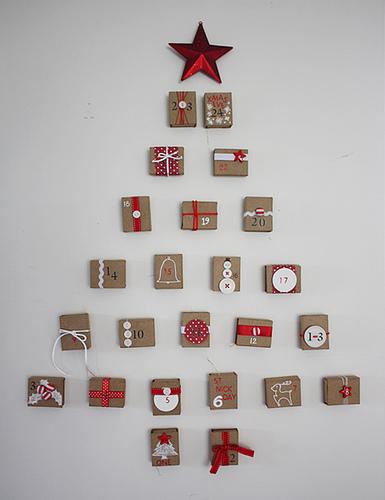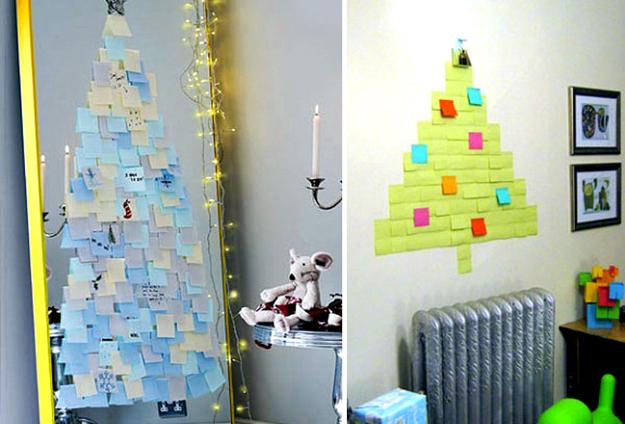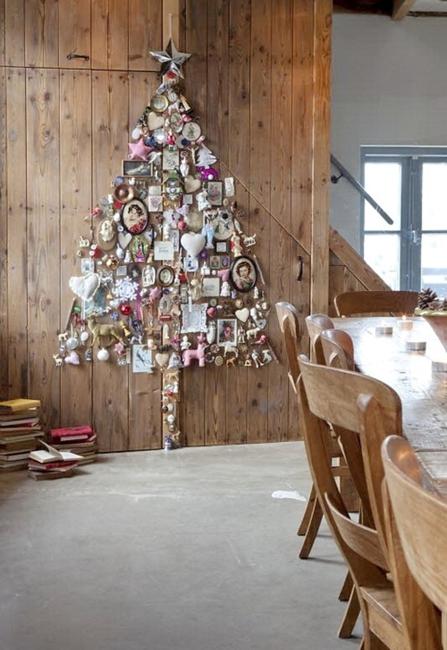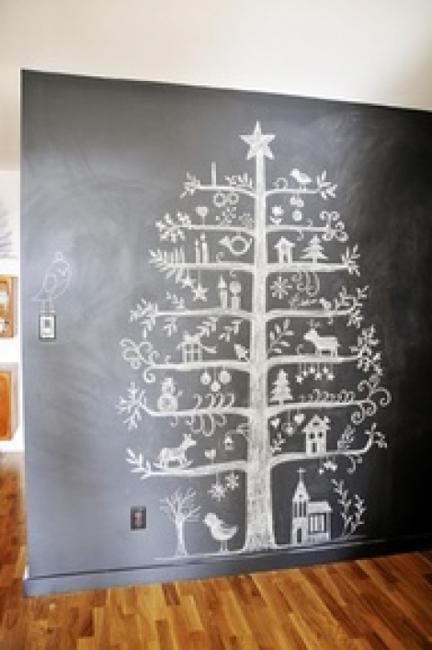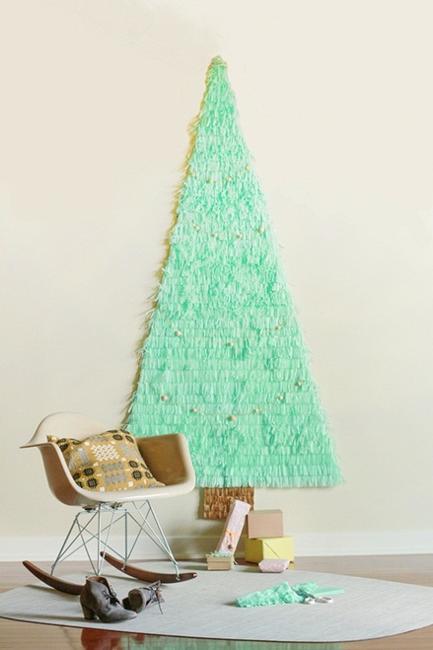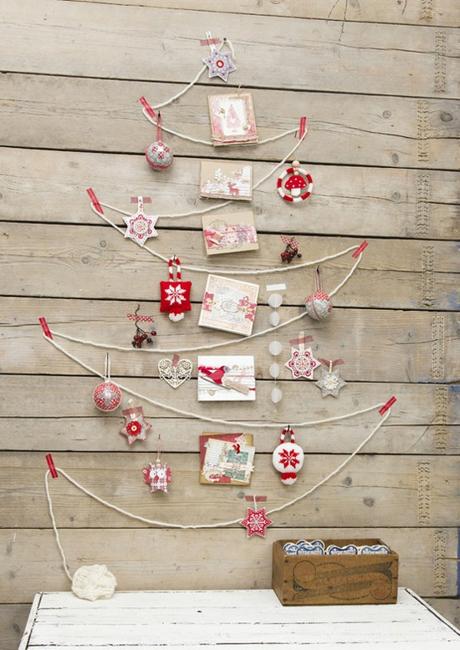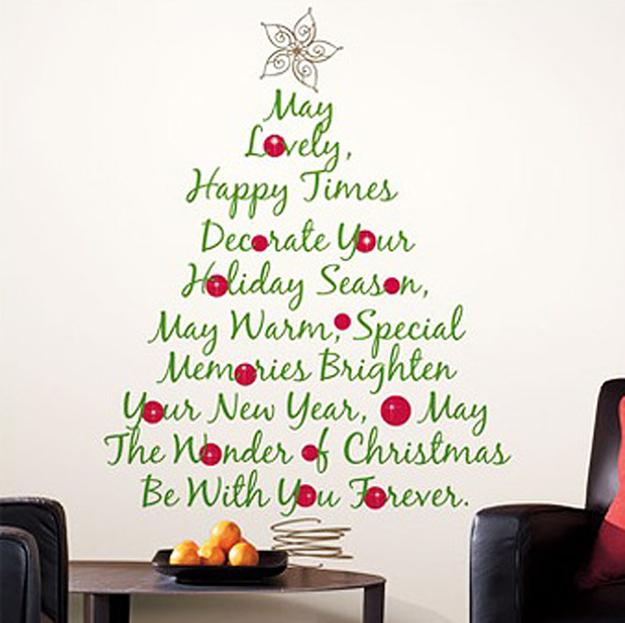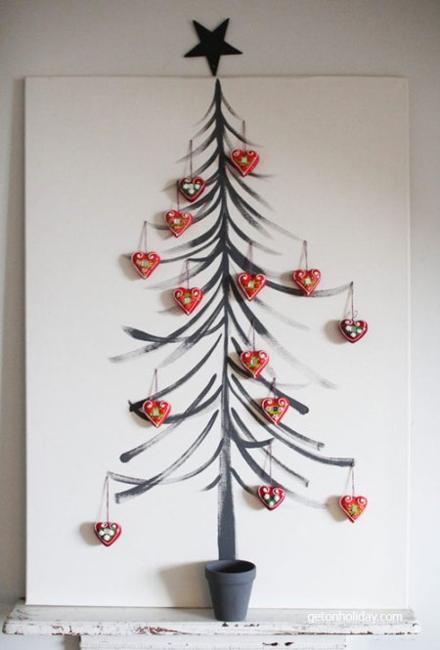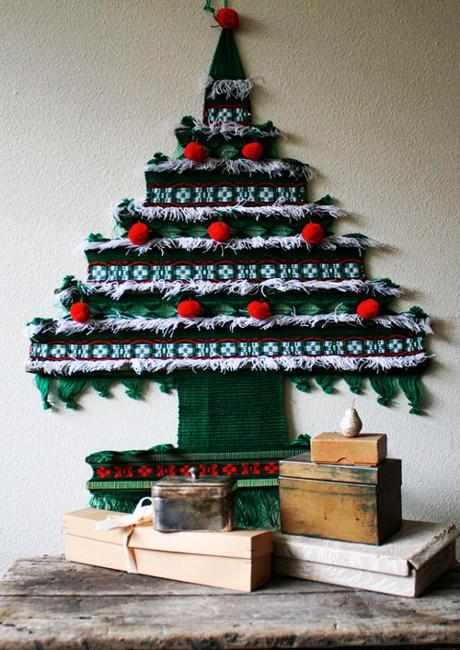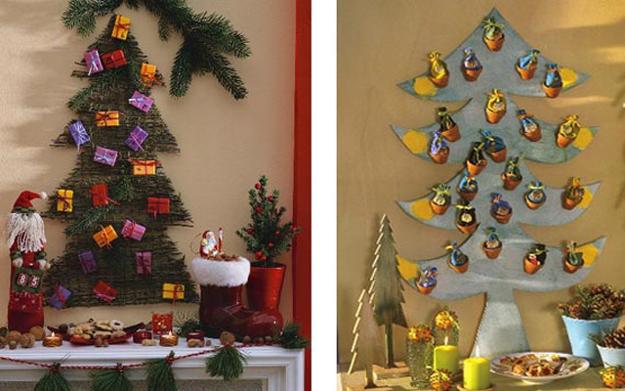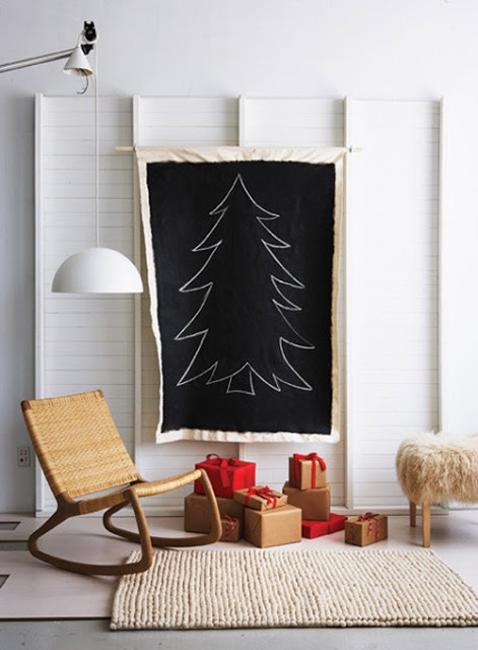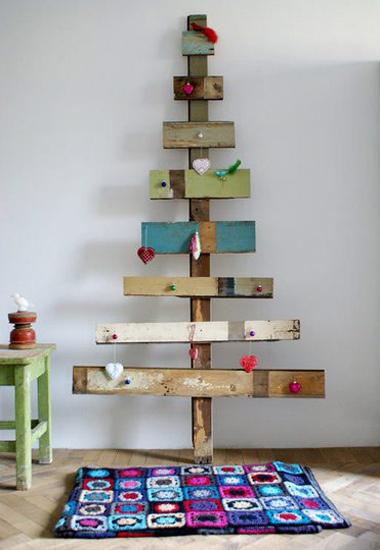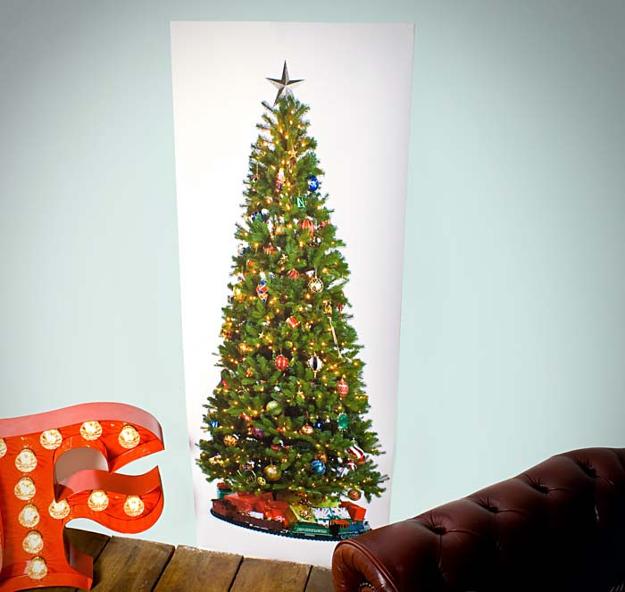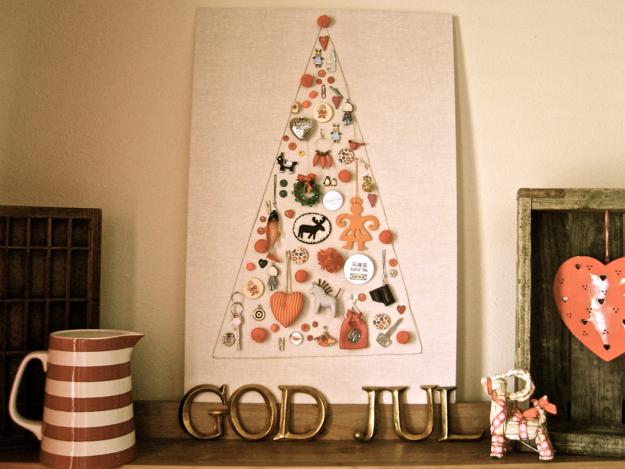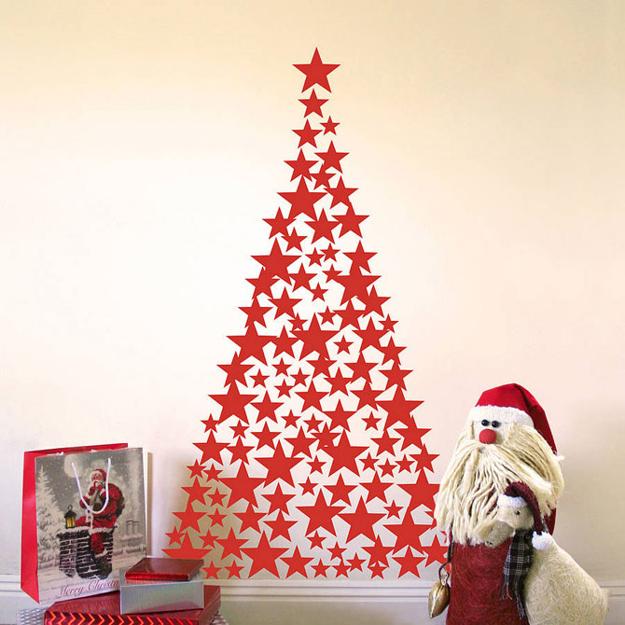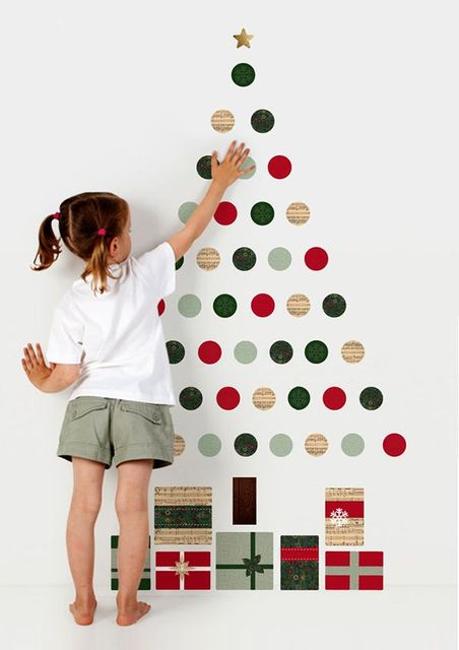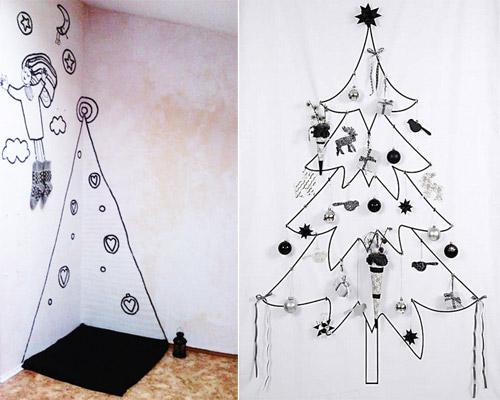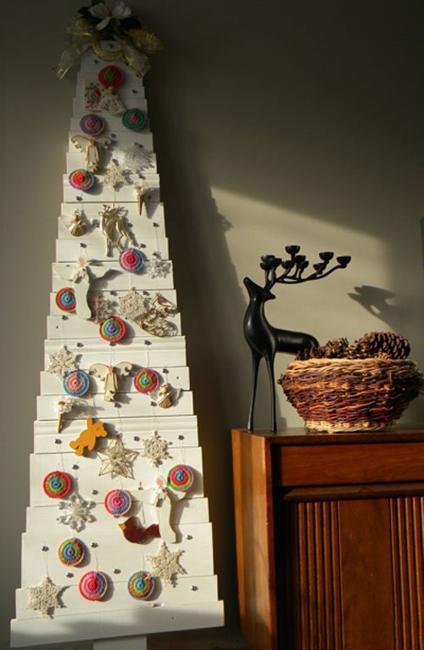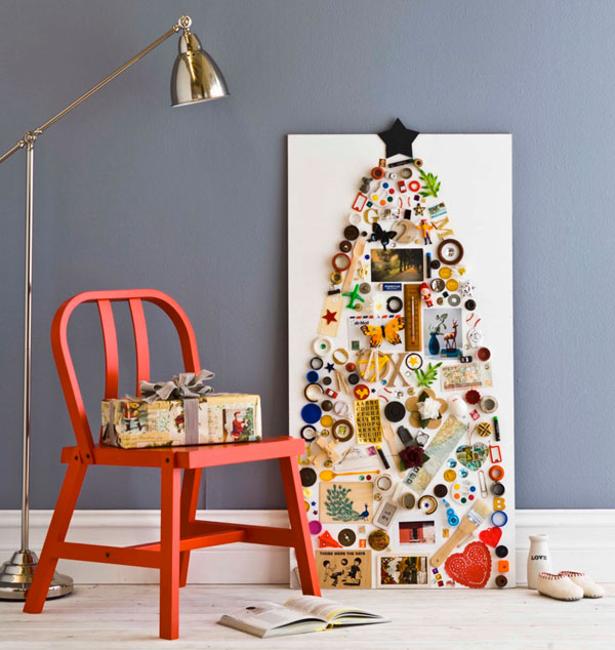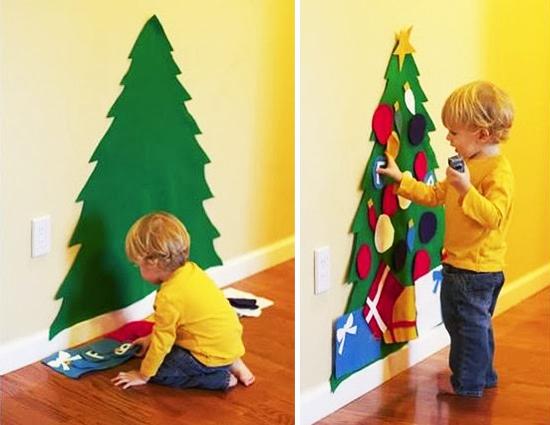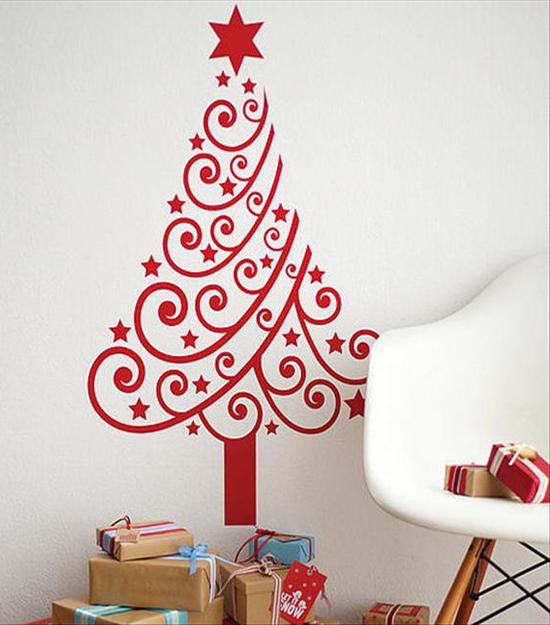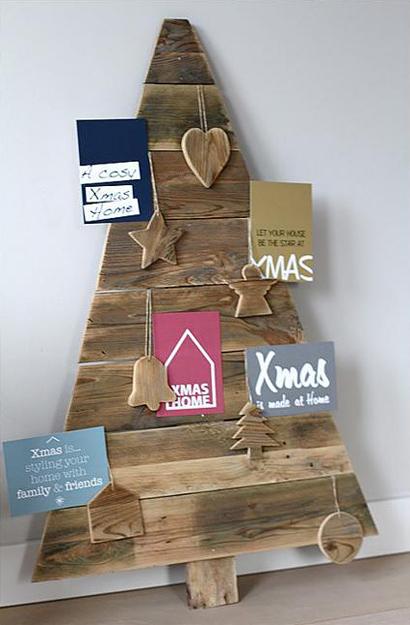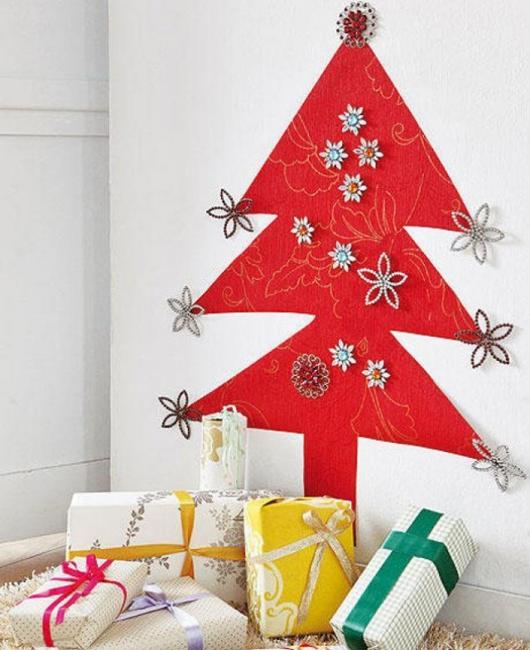 More from christmas ideas

UltraViolet is an exciting modern color, one of the color trends that influences home decorating for the winter holidays. The bluish-purple...
and enjoy free articles sent to your inbox