Hanging Upside Down Christmas Trees Reinventing Space Saving Medieval Christmas Decorating Tradition

Decorating Ideas

Holiday Decor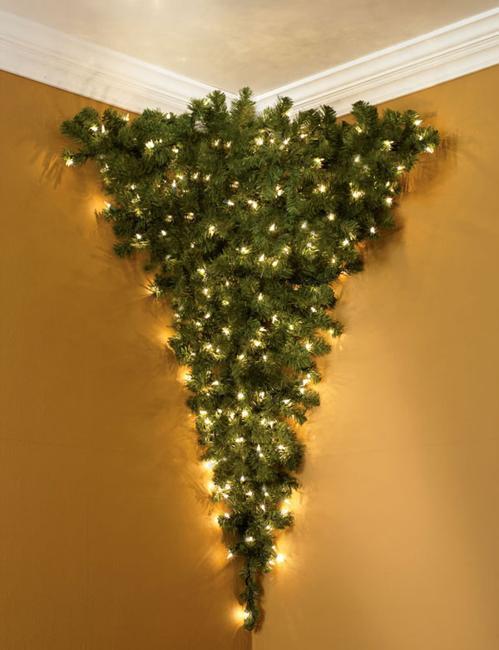 Corner upside down Christmas tree with LED lights
CHRISTMAS TREE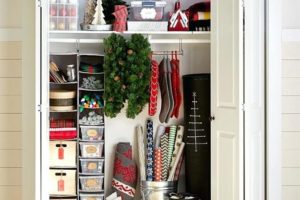 Hanging Christmas trees create spectacular displays in vintage style to look up to, offering practical and space saving ideas for winter holiday decorating. Hanging a Christmas tree from the ceiling looks unusual, contemporary and interesting today while it reinvents the Medieval German tradition.
People lived in small rooms in Medieval times in Europe, including Germany, and a hanging Christmas tree seemed to be the only solution to bring this symbol inside and have enough space for celebrating the beautiful Christian holiday. An upside-down Christmas Tree, hanging from the the ceiling, railing or wooden beam, and upside down miniature Christmas trees are modern Christmas decorating trends that helps to maximize space in small rooms and add unique accent to winter holiday decor.
Most people like these unusual Christmas tree displays that have the tree hanging upright, gleaming with lights and decorations with presents piled beneath it or fixes on the base. Upside down Christmas trees are great for decorating small apartments and homes, bringing the old tradition from Medieval Germany and blending it with modern Christmas decorating ideas, stylish colors and contemporary ornaments.
11 alternative Christmas tree designs made with books
Hanging upside down Christmas tree in vintage style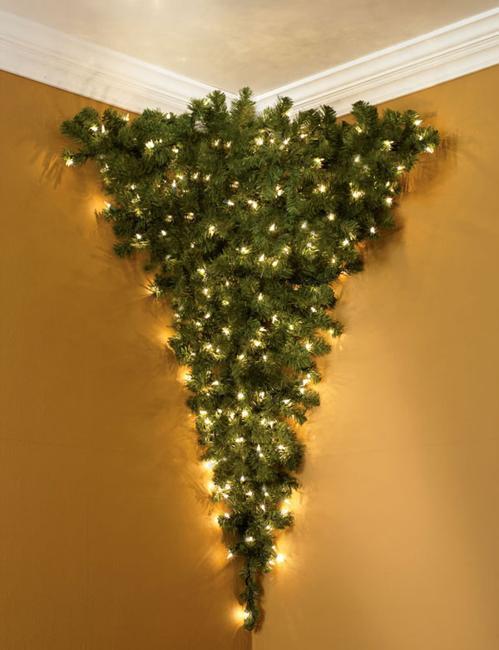 While some people are surprised by these latest trends in Christmas tree decorating, historians suggest that the hanging upside down Christmas tree decorating is the more traditional and more meaningful. Hanging upside down Christmas trees are true symbols of the winter holiday.
According to a legend, the original Christmas tree was used as a symbol of religious devotion by Christian missionaries who used the evergreen branches to explain a basic religious tenet of the Trinity – God the Father, Son and Holy Spirit. They were originally hung trees upside down in houses to make sure anyone who saw a tree in the house knew it was not just a floral decoration.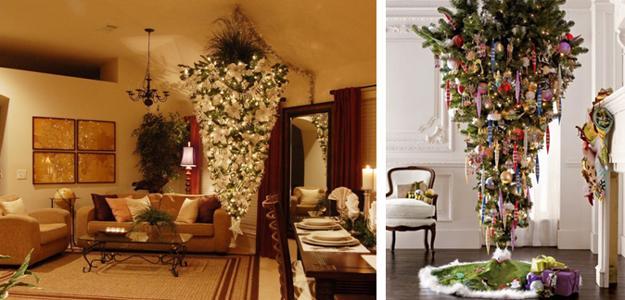 By the 12th century, the German people adopted the Fir Tree as The Tree of God and the symbol of Christmas. Later the original religious meaning was lost, and the trees began to be displayed upright with candles and other Christmas tree decorations.
Decorating homes for Gothic Christmas
Alternative Christmas tree, holiday decor trends
The earliest evergreen tree, decorated for Christmas, can be traced back to Germany in 1521. When German immigrants came to the Americas, they brought their Christmas traditions, including Christmas tree decorating, with them, adding candles to evergreen trees and placing trees upright.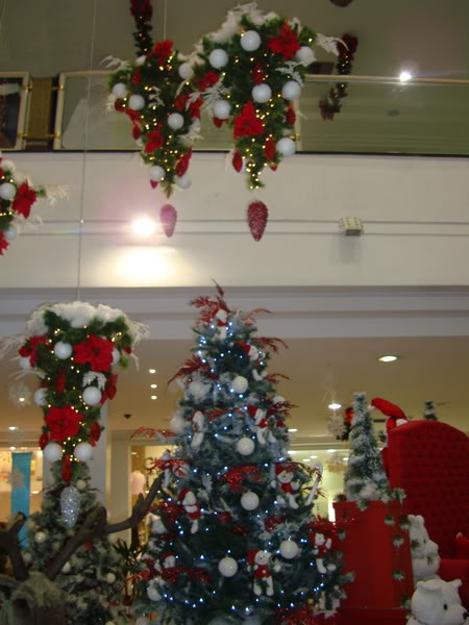 Hanging Christmas tree and decorating it in a novel way may look unusual, but upside down Christmas trees are latest trends in home decorating for Christmas. Hanging from the ceiling upside down Christmas trees or miniature upside down Christmas trees for holiday tables are space saving and practical for decorating small apartments and homes.
Unique Christmas tree decorating ideas reflecting old traditions and contemporary ideas
21 ideas for alternative Christmas trees, recycling clutter and saving money on Christmas decorating
Upside down Christmas tree decorating ideas look innovative and interesting, adding a contemporary (or unique vintage) charm to your holiday decor. Upside down Christmas trees are definitely catching on, especially in urban areas. Many city dwellers prefer to hang a Christmas tree upside down instead of rearranging the furniture in small rooms during the holidays. Upside down miniature Christmas trees save space on holiday tables also.
Wayfair has a great article about Upside Down Christmas Trees where you can read more about the history of unique decor idea and even pick one up for the upcoming holiday season.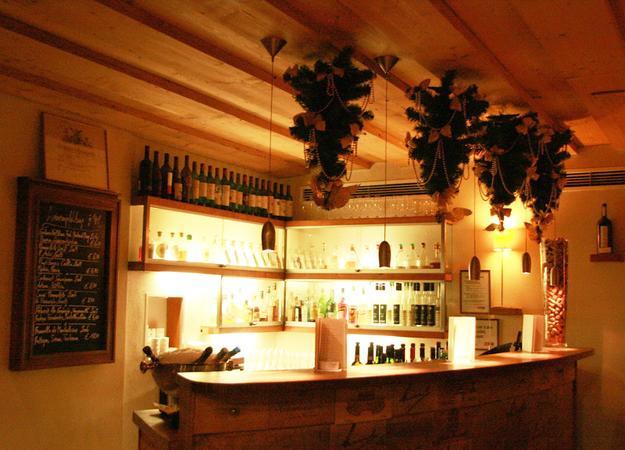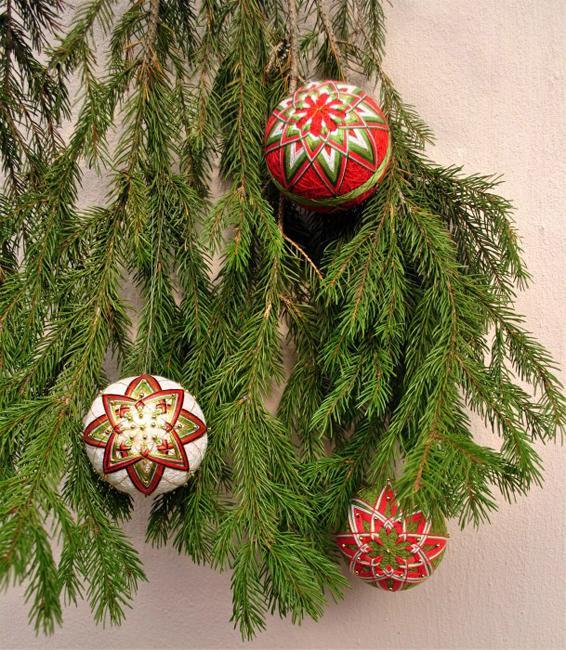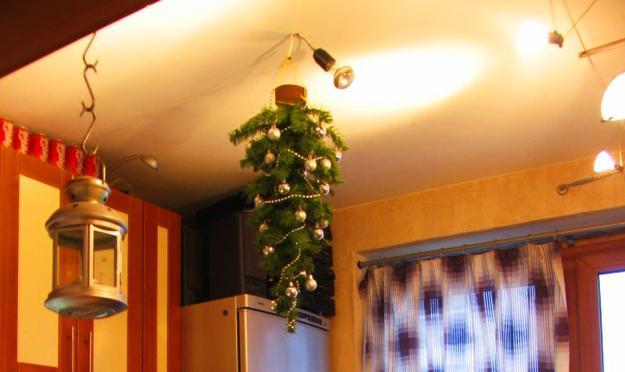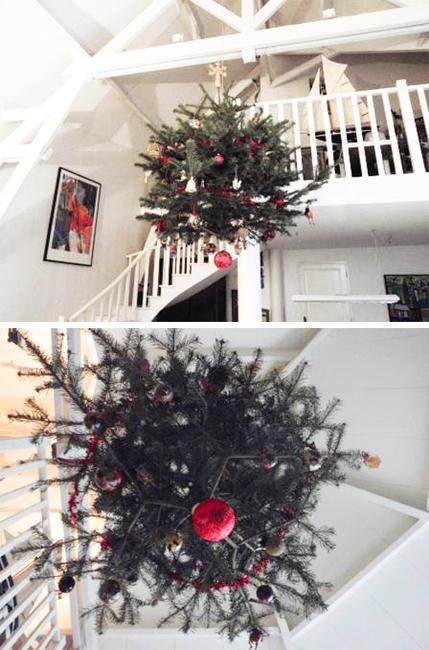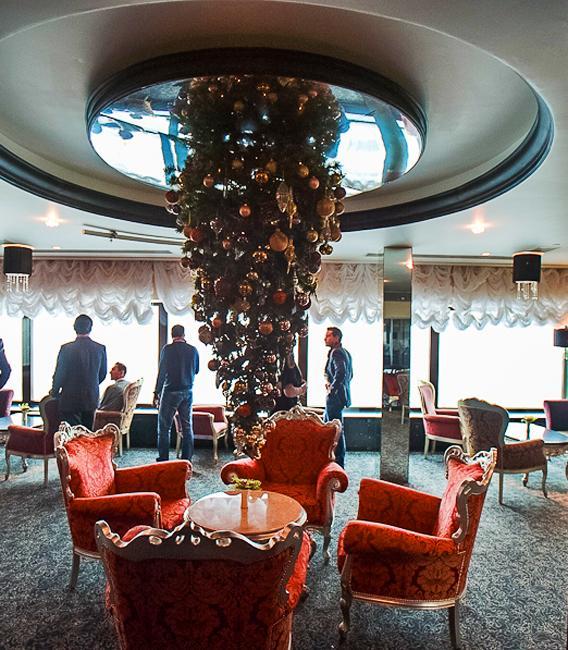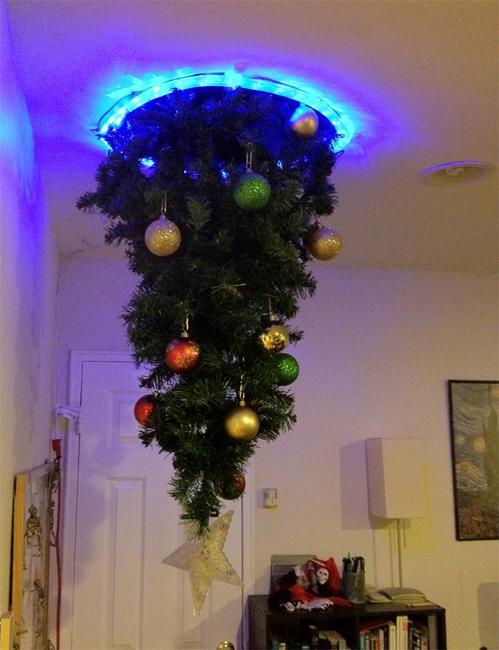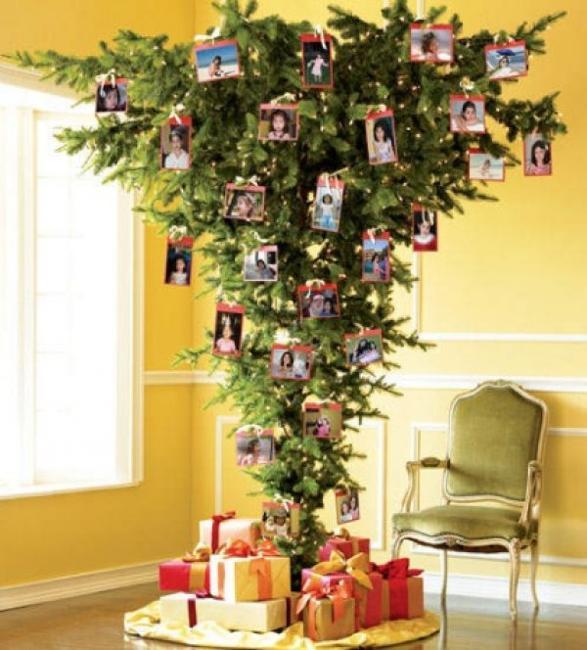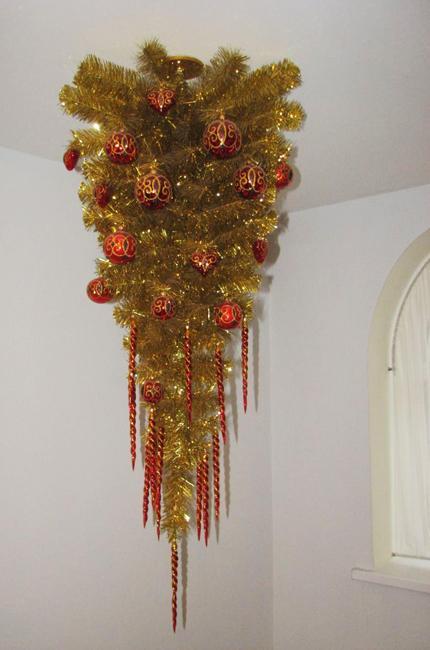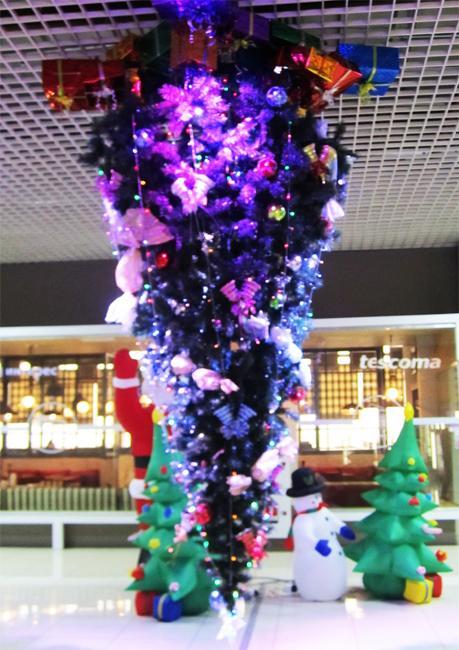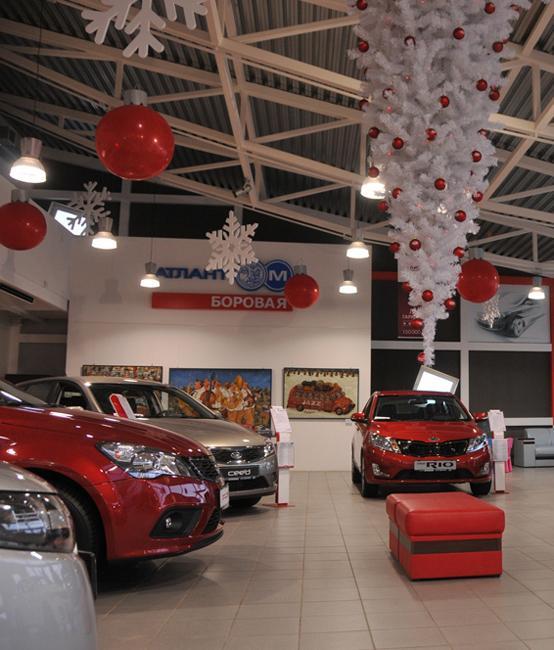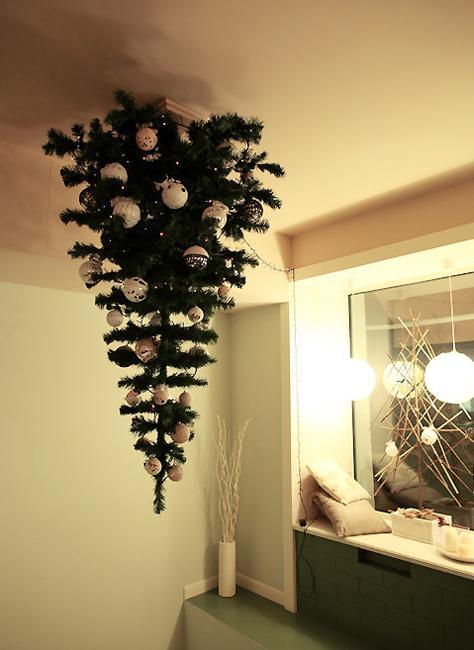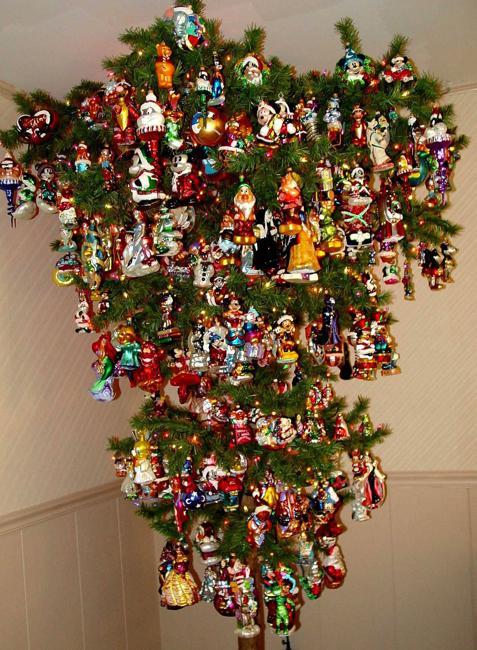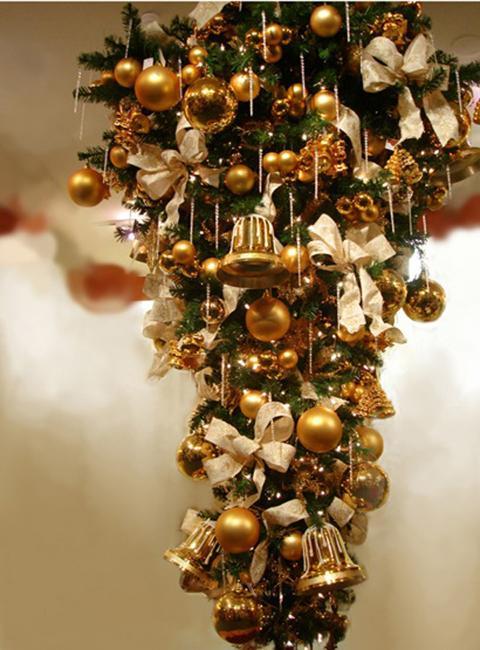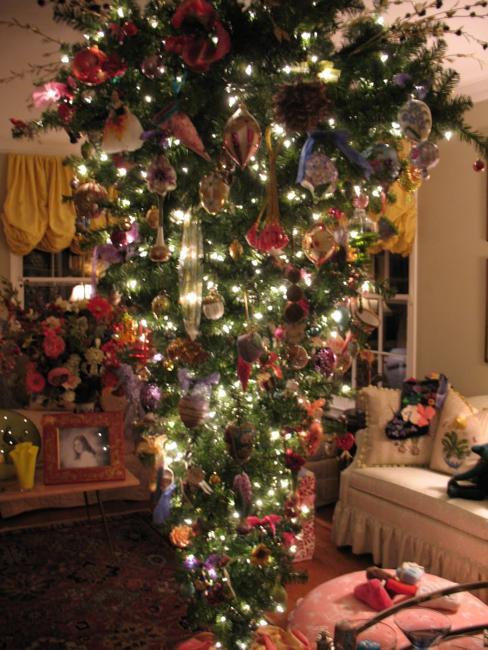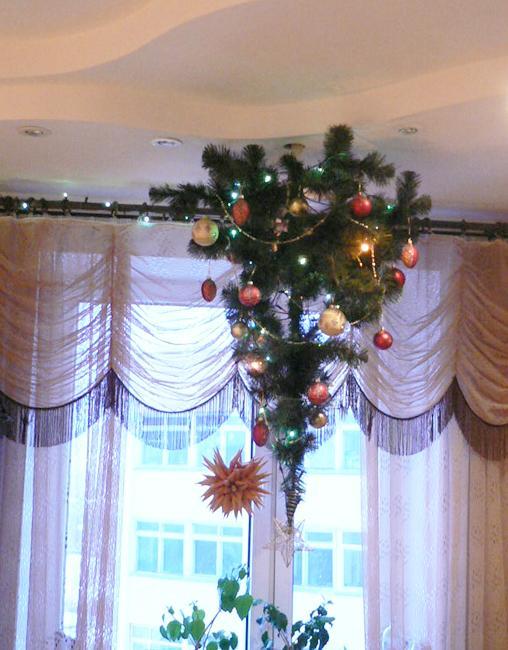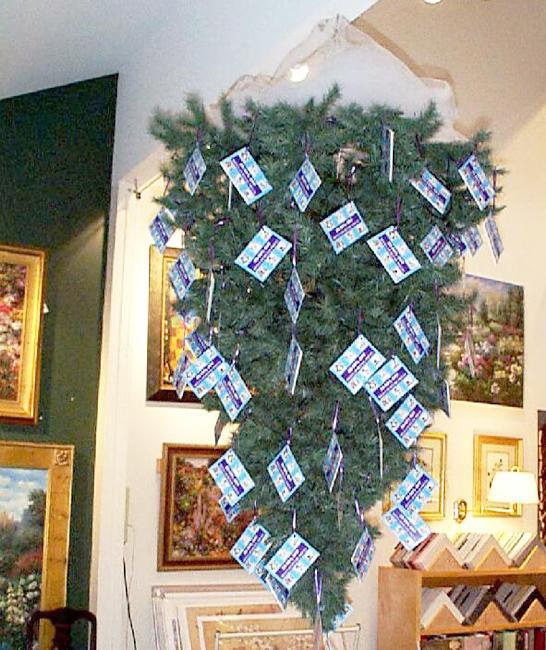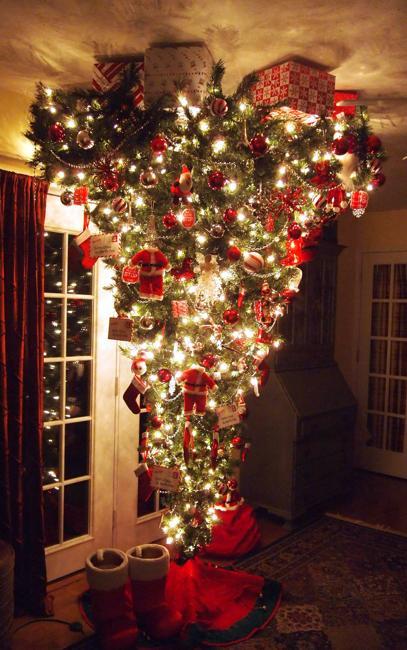 Remodeling bathroom interiors is an essential part of creating a modern home. A beautiful, functional, well-planed, and modern bathroom design affects...