25 Hanging Fireplaces Adding Chic to Contemporary Interior Design

Fun Rooms

Interior Design Ideas

Living Room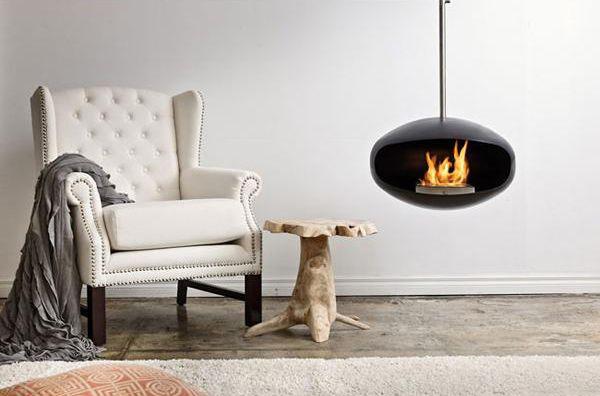 fireplaces and heaters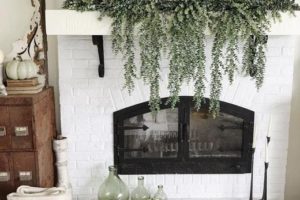 Suspended from a ceiling hanging fireplaces look spectacular. Contemporary fireplace design in minimalist style is a strong trend that bring unusual and impressive modern fireplaces into home interiors. A suspended from a ceiling fireplace does not take valuable floor and wall spaces and adds a creative and stunning accent to contemporary interior design ideas. The thing is that it is very expensive to buy a ceiling hanging fireplace or hire a contractor to build one.
Contemporary fireplace design offers various styles, safe and inexpensive ways to add personality to interior design and decor. Suspended from a ceiling hanging fireplaces are the exciting, fresh and unusual way to make a statement.
Hanging fireplace designs are great looking contemporary feature that add character to your home interior design. It can be a hazard if it is not properly secure. A suspended from a ceiling fireplace which is hanging in the middle of the room is safe, beautiful and pleasant if the structure is solid and strong.
Hanging fireplaces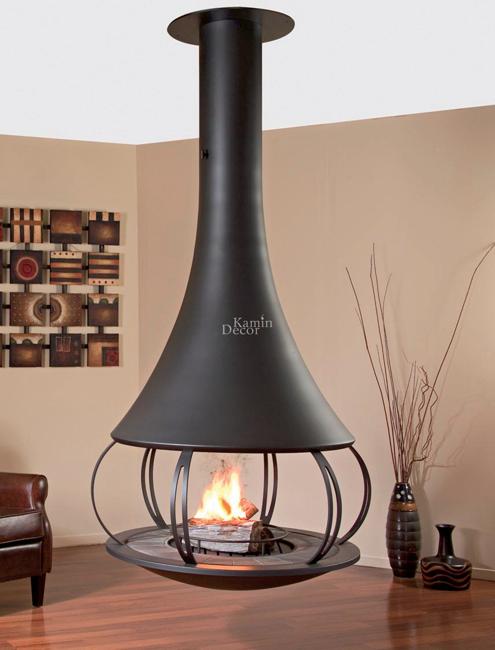 Suspended from a ceiling hanging fireplaces are created in various shapes, like oysters, helmets or flying saucers. Hanging fireplace design ideas are very original, stunning and extravagant.
The first hanging fireplace was designed in 1967 in the Atelier Dominique Imber, France and became the luxurious and classy design for modern interior design. Beautiful suspended from a ceiling hanging fireplaces Gyrofocus were made by French company FOCUS later. This model was the first rotating hanging fireplace design.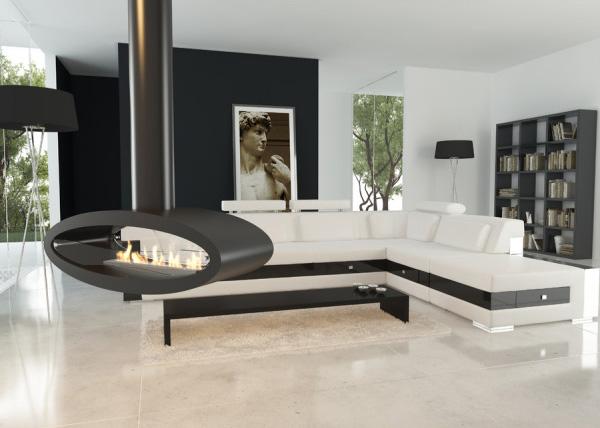 Suspended from a ceiling fireplaces continue to earn rewards for beautiful look and functionality. Without a doubt, suspended from a ceiling fireplaces create eye-catching focal points for contemporary interior design and transform architectural interiors. Perfect for urban lofts and bungalows, these gorgeous hanging fireplace designs look fabulous in cottages and modern houses.
20 cozy living room designs with fireplace and family friendly home decor
Decorative fireplaces adding stylish accents to interior design and home decorating
Modern homes with fireplaces, beautiful fireplace mantel designs
Suspended from a ceiling wood-burning fireplace Ovalie is open on two sides, making it ideal for mounting in the center of the room and creating a cozy seating area around the hanging fireplace. Bubble-shaped suspended from a ceiling fireplaces can be mounted in the center of a room or in a corner.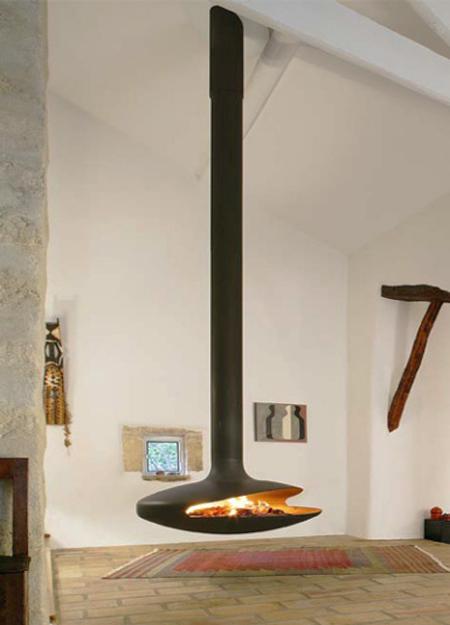 Amazing shapes and curvy lines are combined with delicate hanging fireplace designs and functionality and create fantastic centerpieces for contemporary interior decorating with a cozy and warm atmosphere.
25 contemporary fireplace designs for ultimate home comfort
Modern house design with a staircase fireplace
Cozy living room designs with fireplaces defined by sunken and raised floor areas
Among a variety of types, styles and shapes of fireplace designs, hanging fireplaces present innovative and exclusive features that add class and chic to contemporary design and decor and create fabulous rooms that are interesting, comfortable, fresh and creative.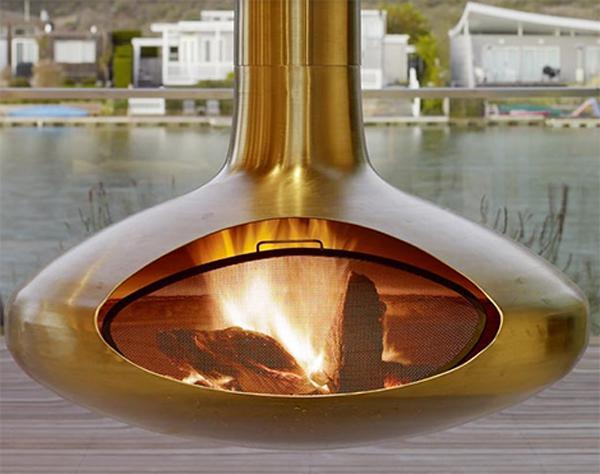 Tube ethanol fireplace design bringing soft curves into modern interiors and outdoor rooms
Corner fireplaces offering unique decorative accents for space saving interior design
10 gorgeous fireplace designs, modern interior design around a fireplace
Contemporary interior design with hanging fireplaces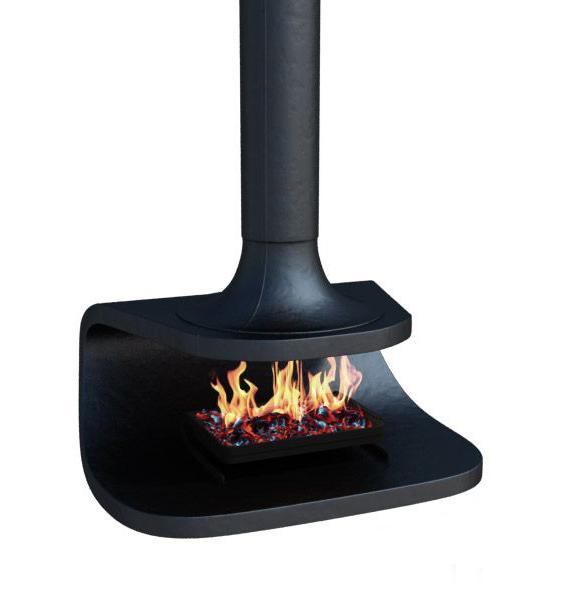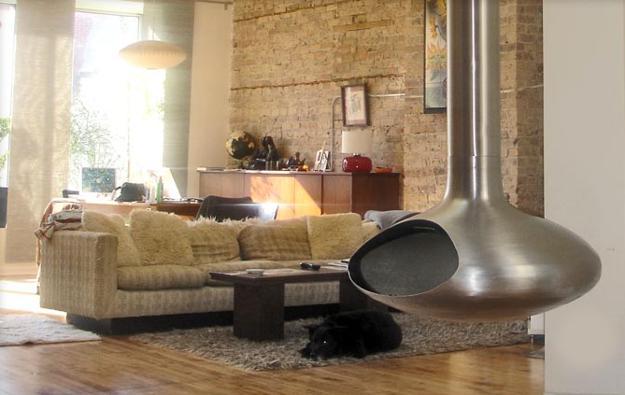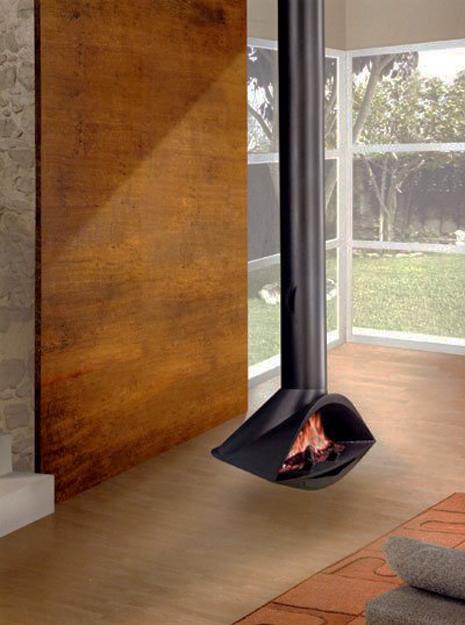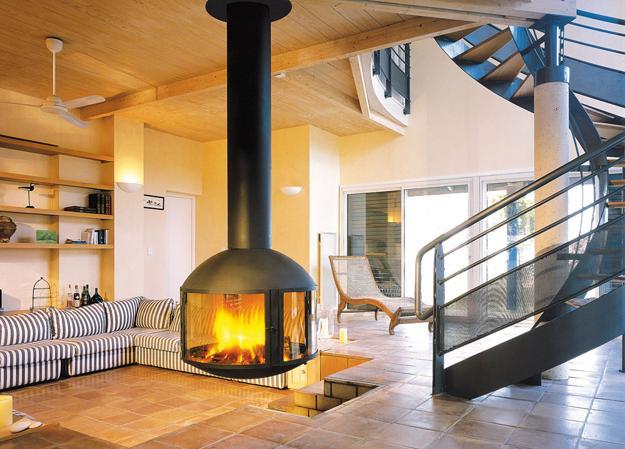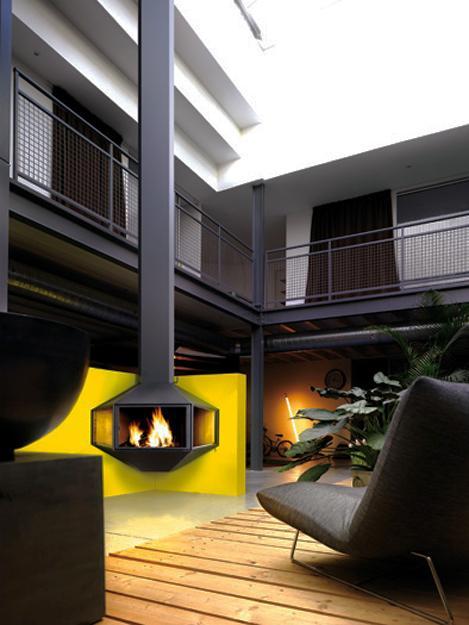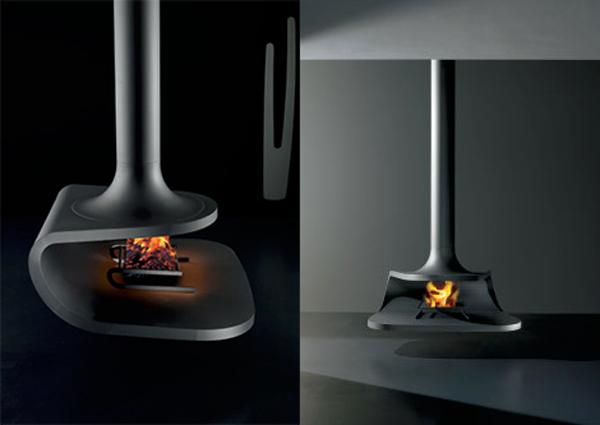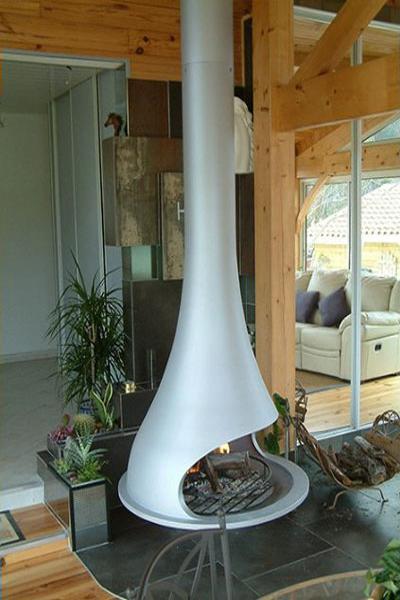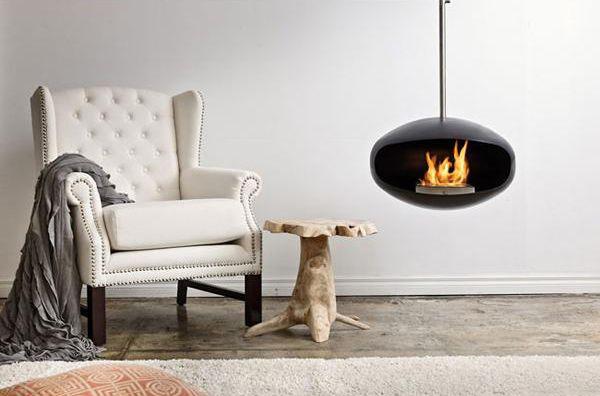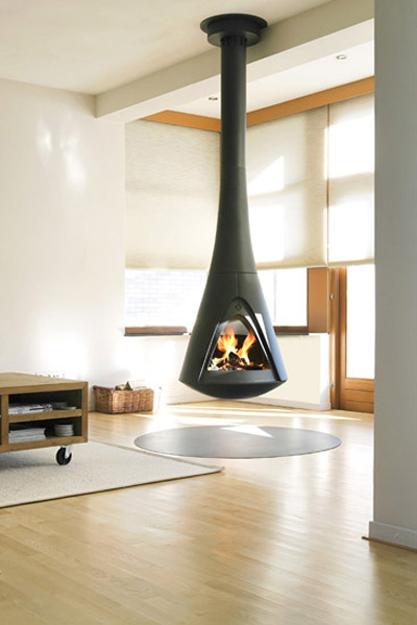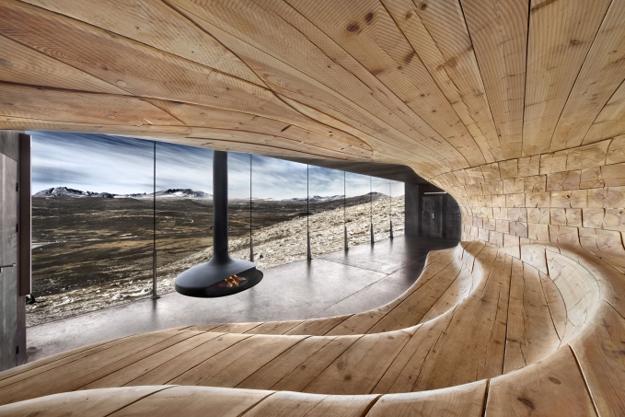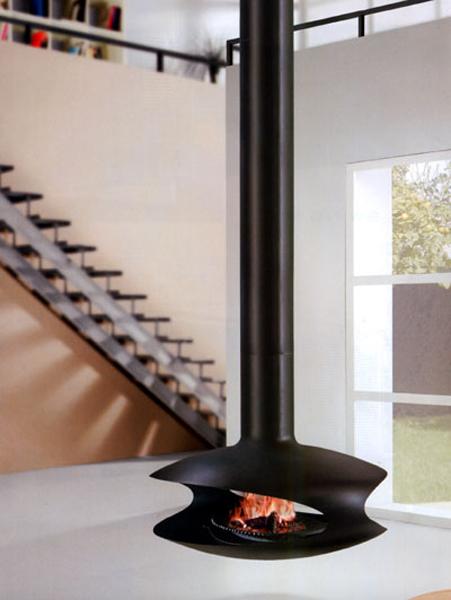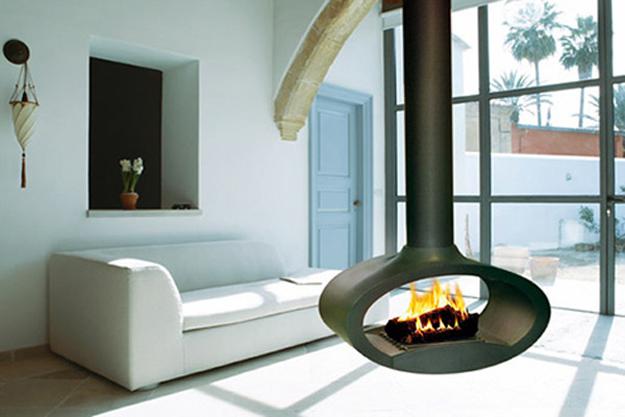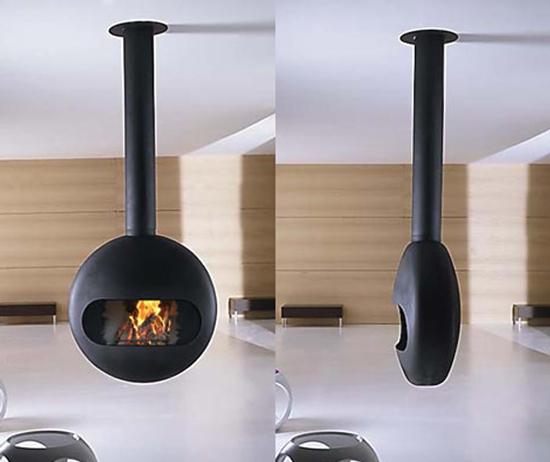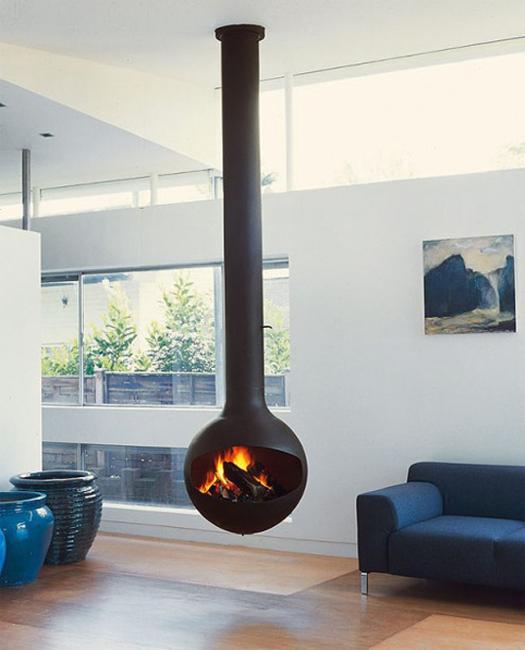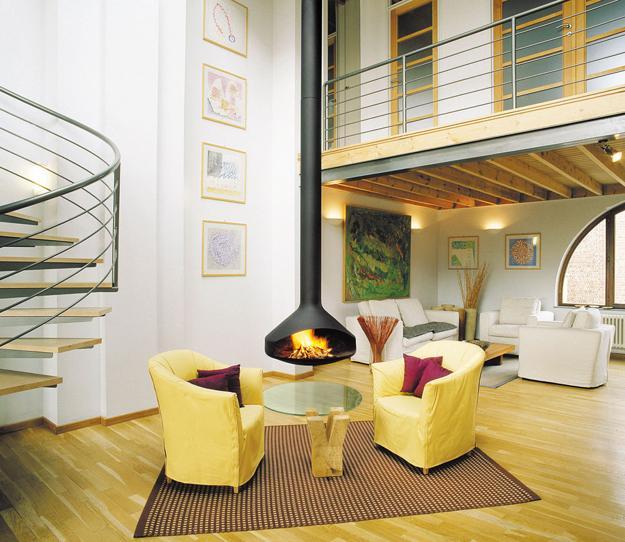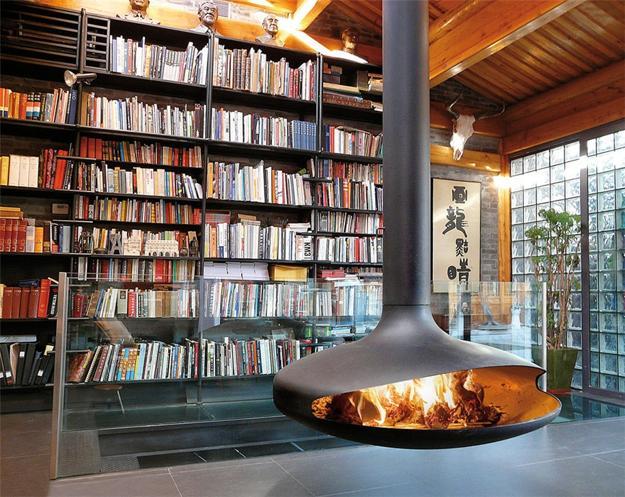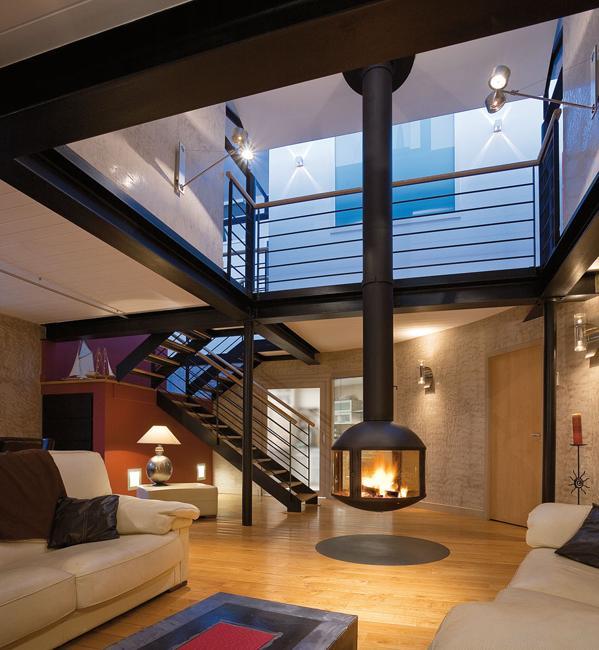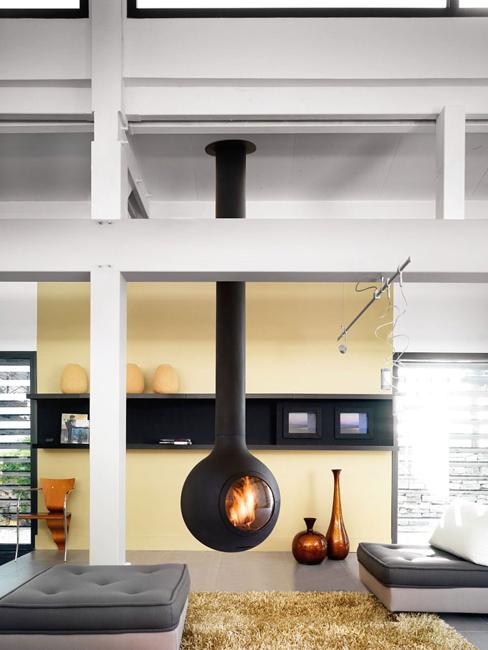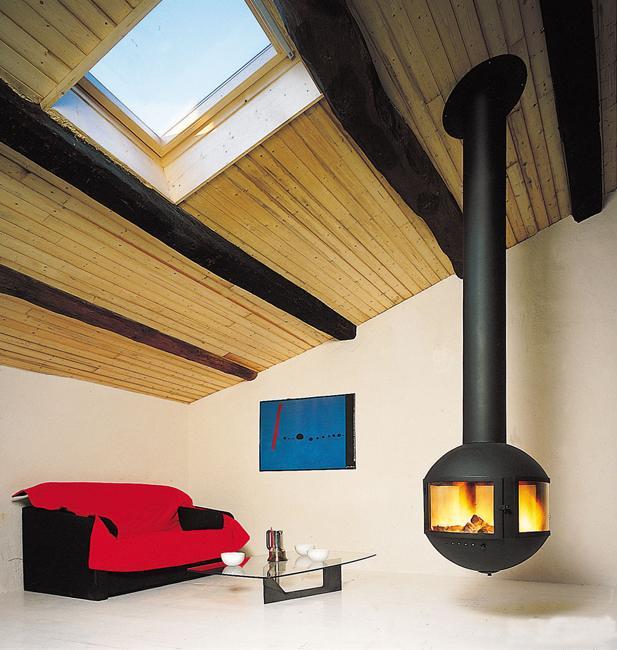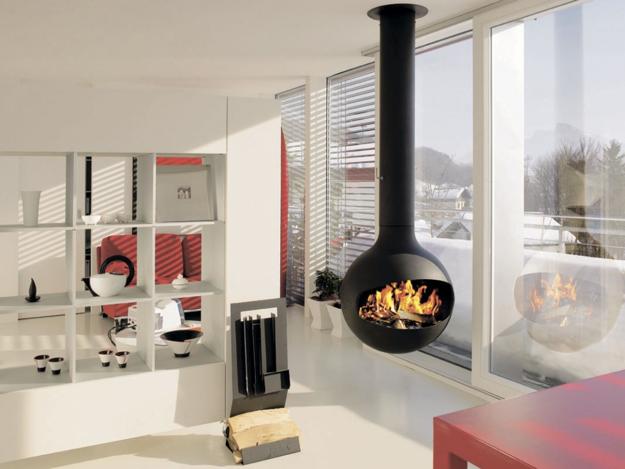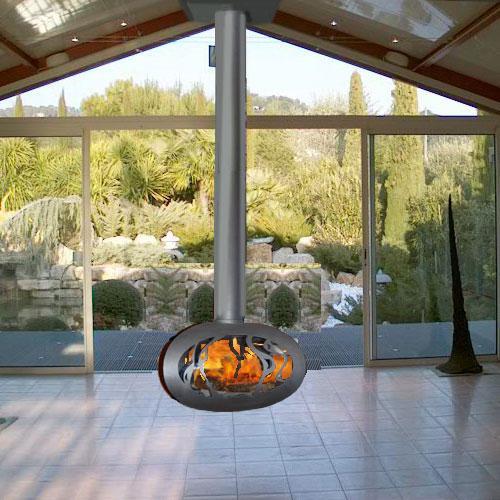 More from interior design

Bright home interiors and amazing views of the ocean make this beach house a dream place. Large windows, light, neutral room...
and enjoy free articles sent to your inbox