Tube Ethanol Fireplace Design Bringing Soft Curves into Modern Interiors or Outdoor Rooms Decorating
---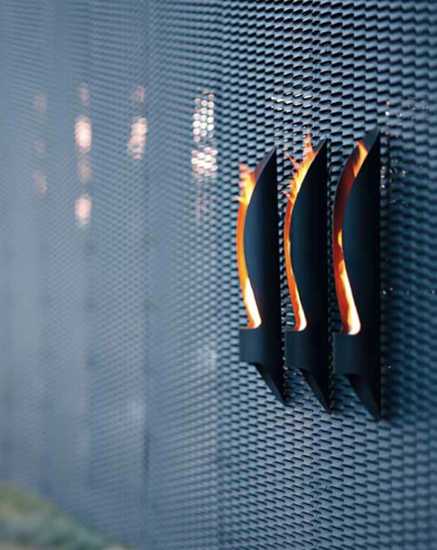 Tube bio ethanol fireplace design
The Tube is an ethanol fireplace, designed by Acquaefuoco, Italy. The bio ethanol fireplace design can be used indoor and outdoor, adding a unique decorative accents and comfort to modern interior design and outdoor rooms decorating.
The modern fireplace design looks unusual, simple and beautiful. Its long tubular shape can stylishly adorn walls and add attractive curvy lines of the fireplace opening to modern interior design, creating a wonderful focal point of room decorating.
The bio ethanol fireplace design mimics the play of flame, filling your room with warmth and elegance. This wall mounted modern fireplace is a design that will enhance interior design and can create a special mood in outdoor rooms.
Bio ethanol fireplace design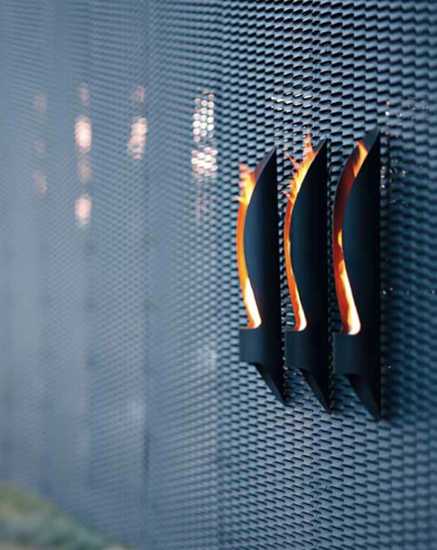 The ethanol fireplaces features a looking weightless structure. The modern fireplace is made of a powder varnished steel tube and a circular burner in different sizes, 160 and 1000 mm, 6 1/4  – 40 inches in diameter.
Developed by Acquaefuoco, www.acquaefuoco-mood.it/ this modern fireplace design is a fabulous way to add an interesting and fresh accent to original and modern interior design and decorating.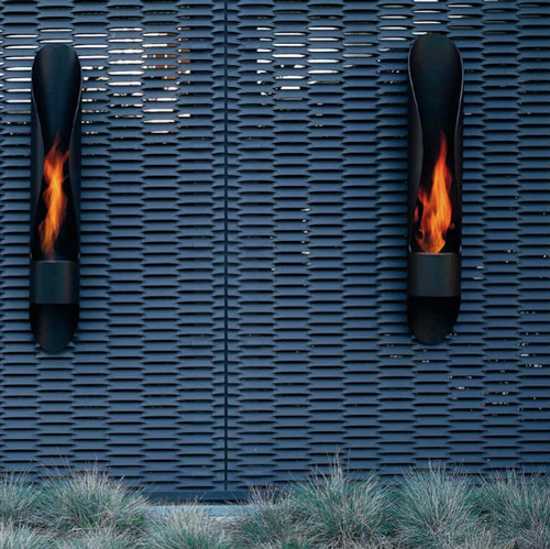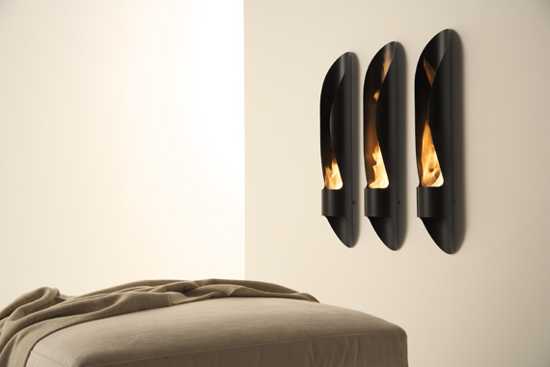 25 contemporary fireplace design for ultimate home comfort
Modern homes with fireplaces, beautiful fireplace mantel designs

Modern interior design trends come and go, and it is impossible to change your home interiors fast enough following them. To...