Domo Dom in Poland, Space Saving Architectural Designs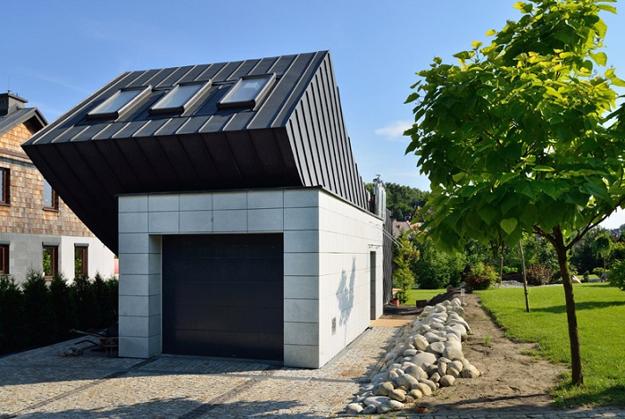 Modern house with unique roof
Modern house design, bended up in a unique way, is created in Poland. This modern house has a curved roof and is a great example of space saving architectural designs, ideal for constructions on small lots. Architectural interiors under the unusual roof look modern, comfortable and functional. Lushome presents this modern house design is called Domo Dom.
Located near Krakow, the modern house offers bright and contemporary home interiors and a garage that maximize a small area and create very original and attractive building. The modern house design is envisioned by Polish architect Tadeusz Lemanski.
Domo Dom is an amazing example of space saving architectural designs. The modern house is built for a single resident who enjoys creative and functional home interiors, enhanced by eye-catching house exterior. Black and white contrasts make the house look exciting and elegant. Bright accents and warm wood bring interest into living spaces and create cozy, pleasant and modern home interiors.
Space saving architectural design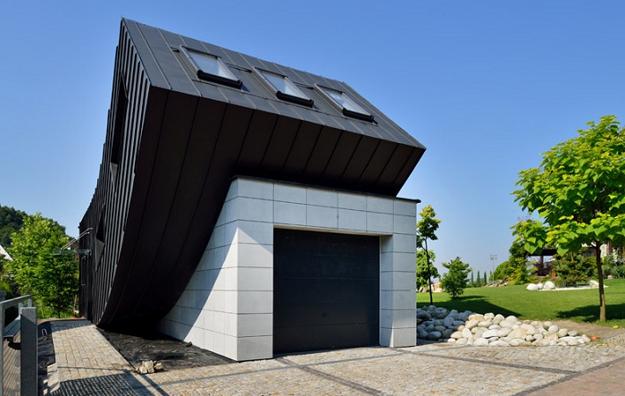 The architect had a challenge to design a modern house with very functional rooms and space saving interiors. The modern house design features a simple cube form, tipped up. Architectural interiors include an attractive kitchen, bedroom and living room. The bedroom is raised to create a space for the garage.
The bended exterior design and large windows facing the sky emphasize the dynamism of the space saving architectural design and add unique details to the building. Glass sliding doors on the back connect home interiors with a lovely terrace and well designed lawn.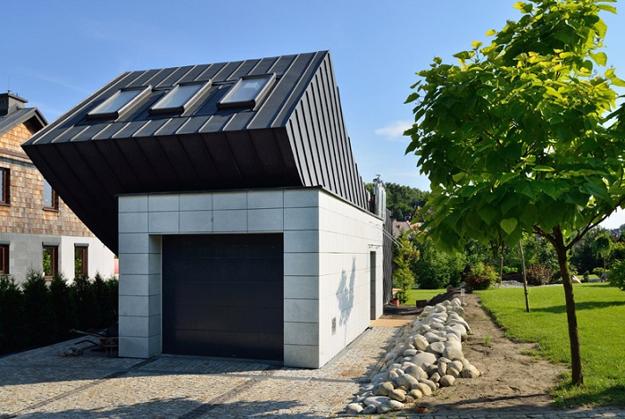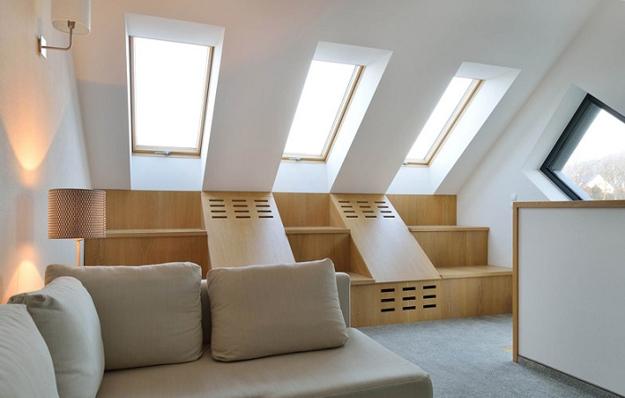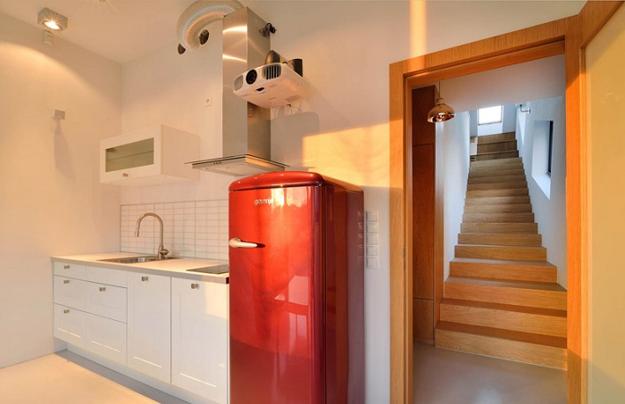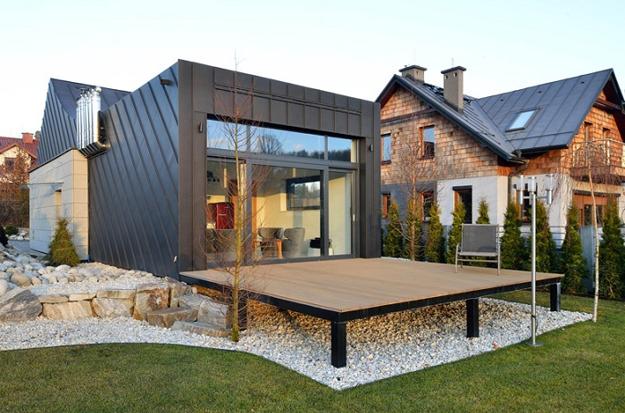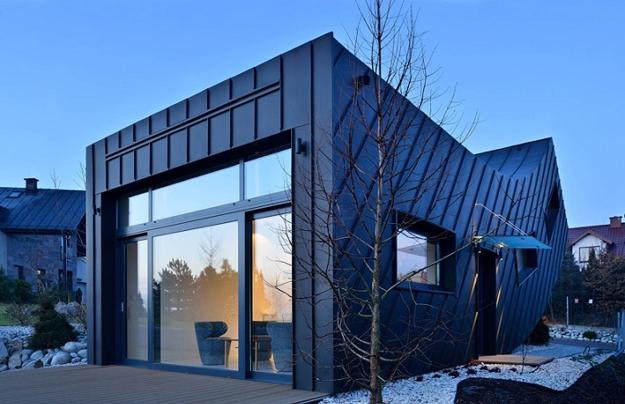 Christmas trees in small to medium sizes are excellent ideas for decorating small apartments and homes for winter holidays. Smaller Christmas...