Modern Homes with Fireplaces, Beautiful Fireplace Mantel Designs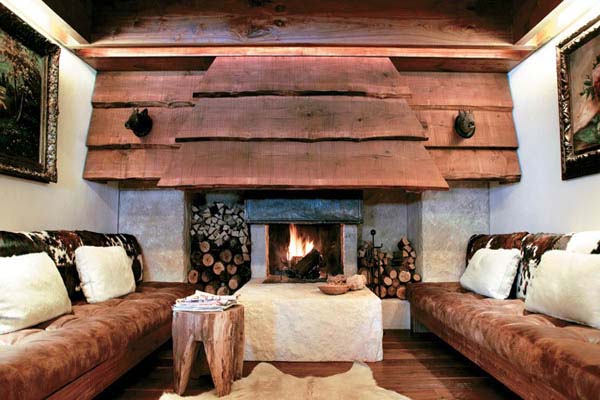 Modern fireplace design with wooden hood
fireplaces and heaters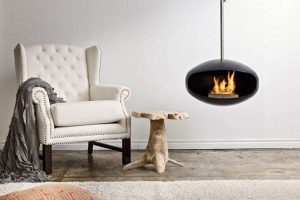 Classic and contemporary fireplace mantel designs are great home decorations. Fireplaces with attractive fireplace mantels beautify modern homes, creating warm, cozy and welcoming room decor. Also fireplaces, wood stoves and heaters are wonderful appliances that increase home values and functional elements that enhance interior decorating or home staging.
Many modern homes and apartments come with a fireplace in the living room or master bedroom. Attractive fireplace mantel designs help rent or sell homes and apartments faster and for more money, especially in areas where the winters are cold and wet, and the heating costs high.
Classic and contemporary fireplace design is a wonderful architectural element and great addition to a home or apartment that dramatically transforms interior design and decorating, turning home interiors into warm and inviting retreats and calming places for rest and rejuvenation.
10 gorgeous fireplace designs, modern interior design and decorating around the fireplace
Modern house design with the staircase fireplace
Modern fireplace design ideas
Modern fireplace design with wooden hood, untreated wood, unique interior design and decorating ideas
Advantages of rooms with fireplaces
Traditional or contemporary fireplace designs make homes warmer, creating cozy atmosphere in chilly spring and fall and decreasing the heating cost during cold winters. Fireplaces make nights more enjoyable and comfortable. Solid fuel fireplaces and stoves require kindling and wood, saving your money and adding warmth to modern homes.
Classic or contemporary fireplace design is an ideal for creating friendly and relaxing interior design with an inviting area beside the fireplace. Attractive fireplace mantels add impressive details to home interiors and offer gorgeous focal points for room decorating.
Contemporary fireplace design in black and white
A lot of people enjoy having a traditional or contemporary fireplace in their home. The fireplace offers pleasure and helps relax or meditate. Beautiful fireplace mantel designs provide additional home decorations and surfaces for displaying  your favorite room decor accessories and collections.
Super modern house with contemporary fireplace design
Interior design trends, comfortable chic decorating ideas
Fireplace mantel that matches your interior design adds harmony to interior decorating, and offers a nice way to change your room decor in accordance with seasons and for holidays. Fireplace accessories are functional home decorations that can increase the affect, adding more charm to modern homes.
Traditional wood fireplace design and modern interior decorating ideas
Fireplaces disadvantages
The fireplace requires maintenance, especially is if used often. Fireplace maintenance ensures that the fireplace design and the area surrounding the fireplace stay safe.
Interior decorating with modern chairs, 15 vignette decorating ideas
Living room sofa and chairs, modern furniture design trends
Solid fuel fireplaces and wood stoves require firewood and kindling or wood pellets. When you are using your fireplace or wood stove as a way to reduce the heating cost, then you will need to consider the amount of money your need for purchasing wood for the cold season.
Piramic like, contemporary fireplace design, modern interior design and decorating ideas
Attractive fireplace accessories that include fireplace glass doors or a fireplace screen, tools and wood racks are great for contributing for the overall interior design of your home, but they can add to the cost of your room decor.
Home staging and interior decorating ideas, recamier in modern interiors
8 top trends in blackets and throws, modern decorative accessories
Fireplace accessories can serve you for years, except a fireplace broom. Unless you decide to get a new set of fireplace tools because you are changing the style of your room decor, you will only need to purchase fireplace accessories once.
Fur hides for decorating modern fireplaces, wood fireplace design and fireplace accessories
If you think that the fireplace will not interfere with your lifestyle, then buy or rent a home  or apartment with an attractive classic or contemporary fireplace design and enjoy this functional appliance and beautiful home decoration, using your fireplace mantel for creating unique interior design and decor.

More from interior design

Bright home interiors and amazing views of the ocean make this beach house a dream place. Large windows, light, neutral room...
and enjoy free articles sent to your inbox