Vignette Home Staging and Interior Decorating Ideas, Recamier in Modern Interiors

Decorating Ideas

Furniture Accessories

Living Room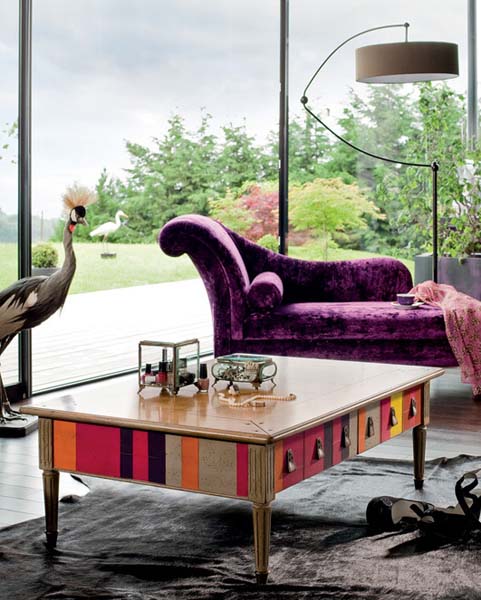 Contemporary floor lamp, colorful coffee table and purple day bed recamier style in living room with large windows
furniture placement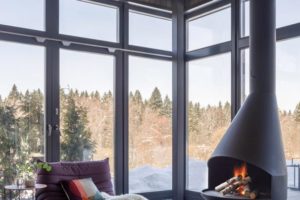 Vignette home staging and interior decorating technique uses very few furniutre pieces and decor accessories for emphasizing beautiful house architectural features or decorating empty corners, creating very pleasant look for a proper presentation of your home.
An attractive recamier, combined with a floor lamp or a console table with an attractive lamp are excellent furniture and decor accessories for bringing the attention to a large window or adding cosiness and charm to modern interiors in traditional, classic or country style.
Recamier or a comfortable chair with a foot rest or an ottoman in matching colors are wonderful living room furniture that symbolize the comfortable, pleasant and luxurious life style, adding chic to all modern interiors, from simple rooms decorated in traditional style to exclusive living room design in formal classic style.
Living room sofa and chairs, modern furniture design trends
Organic design ideas, interior decorating and home staging tips from experts
Contemporary floor lamp, colorful coffee table and purple day bed recamier style in living room with large windows
Recamier is a piece of bedroom, home library or living room furniture is named after Madame Recamier, Jeanne Françoise Julie Adélaïde Bernard, 1777–1849, a French social leader in the literary and political circles of Paris. A backless day bed brings the elegance and beauty of luxurious classic style into modern interiors.
Stylish bright colors, selected for furniture upholstery fabric and pillows add optimism to living room design. The floor lamp, a coffee table beside a recamier create cozy atmosphere and emphasize gorgeous view and large window, perfect for home staging and interior decorating in style.
Day bed in living room with large window and fireplace, vignette home staging and interior decorating
Vignette home staging is a great technique for decorating vacant homes, creating an inviting decor sround the fireplace and suggesting relaxing lifestyle. Vignete interior decorating helps create comfortable modern interiors for every day life also, adding more comfort to bedroom, home library or living room design.
Modern interior decorating and home staging trends 2012 from Kelly Hoppen
Modern sofa, top 10 living room furniture design trends
A recamier can be used instead of traditional sofa and chairs in small rooms.Rich colors and soft upholstery fabrics, interesting design and soft cushions make living room decorating gorgeous, exclusive and unique.
Barocco style floor lamp and recamier style day bed in white cream color with brown pillows, empty wall decorating with frames
A recamier is a way to add an artistic touch to home staging or interior decorating. A coffee table in neutral colors is perfect for home staging to sell your home. A coffee table and decorative pillows in bright colors are great for personal and comfortable interior decorating with colors you enjoy the most.
Personal redesign, you are the best decorator for your home project
Home staging and creative redesign to feel better
Large windows suggest the natural theme for home staging or interior decorating. Room accessories that are inspired by nature look gorgeous and harmonious in the room with a picturesque view.
Cozy window seat design from Inbar Parandny Kalomidi
The combination of a recamier, a lighting fixture and a coffee table is versatile and stylish, and can be used for a quick room makeover, home staging and interior decorating for creating more spacious and elegant living room design.

Recamier designs from Grande, Provasi, Piermaria, Colombostile
More from home staging tips

Modern interior design trends come and go, and it is impossible to change your home interiors fast enough following them. To...
and enjoy free articles sent to your inbox