Cozy Living Room Designs with Fireplaces Defined by Sunken and Raised Floor Areas

Interior Design Ideas

Living Room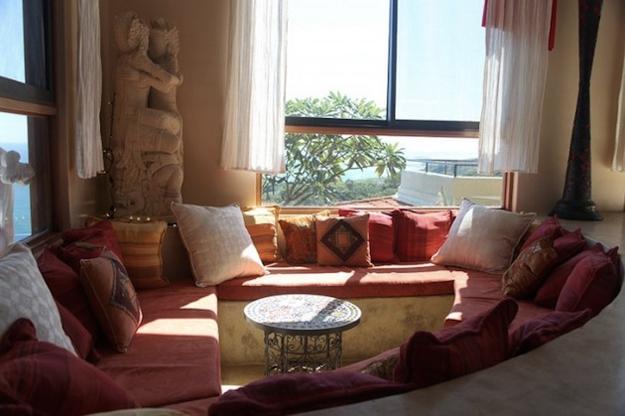 living room designs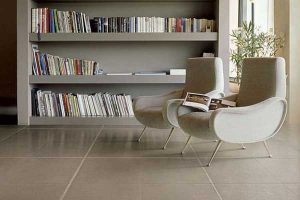 Sunken and raised floor areas create height variances between rooms or areas and define functional zones, creating cozy seating areas in 60s style that are arranged around fireplaces. Sunken and raised floor is a home decoration idea that reinvent the unique interior design trend and brings these architectural designs into modern homes.
Sunken living room designs are nostalgic and surprising. Sunken living rooms are versatile and can be used in traditional interior design or contemporary homes. Blending modern interior design with retro style of a conversation pit creates fantastic living room designs with the sunken floor that are open and inviting even with concrete flooring.
Modern interior design ideas that incorporate sunken living areas into architectural interiors look balanced and cozy, defining the seating area beautifully and uniquely. The openness and an original look are the greatest advantages of these architectural designs in 60s style. And a sense of openness can be achieved without raising the ceiling. Simple interior design and decor, built in furniture and low furniture pieces add to the spacious feel due to the fact that the furniture does not chop up the space.
Sunken living room designs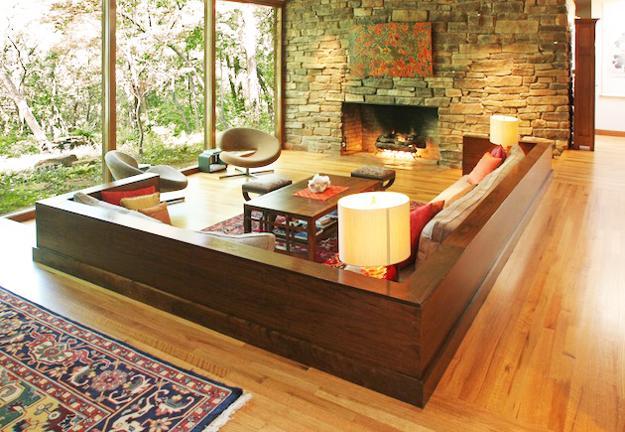 Advantages of sunken living rooms
The sunken floor is the home decoration and interior design idea that defines a separate space without using walls and adds an inviting recessed circular seating area to open living spaces. The sunken seating areas seem very intimate and welcoming, especially with curved seating furniture and the repetition of the circular forms on the ceiling with lighting fixtures. Cylindrical architectural designs are formed within the larger living rooms, creating attractive and interesting living spaces.
Outdoor living spaces
Sunken seating areas with fireplaces are not just for interior design of the home, but can create great outdoor seating areas also. This recessed patio area with a fireplace reinforces the geometry of the architectural designs while providing a functional and stylish seating area to relax outside.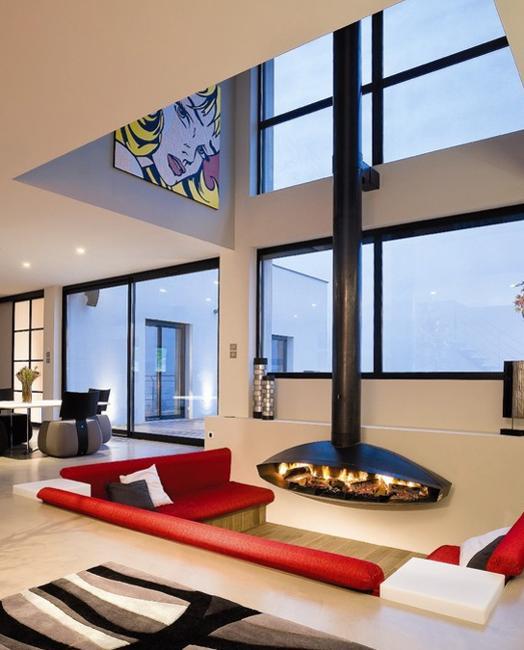 Sunken and raised floor areas add drama to modern interior design and outdoor living spaces. A recessed seating peninsula with curvy furniture or a rectangular-shaped conversation pit with built-in benches around a fireplace allow to enjoy the picturesque landscapes and talk in a cozy atmosphere. Lowering the floor below the ground or a swimming pool water line gives outdoor rooms dramatic flare without interrupting the beautiful views.
30 decorative raised floor designs defining functional zones and adding storage spaces
25 glass floor and ceiling designs opening and enhancing modern interior design
Disadvantages of sunken living room designs
With the many advantages to sunken living rooms, these floor decoration and interior design ideas went out of style because of their disadvantages. Architectural interiors with sunken seating areas must be spacious. If only a small floor area is recessed, the interior design creates an unpleasant, uncomfortable and claustrophobic affect.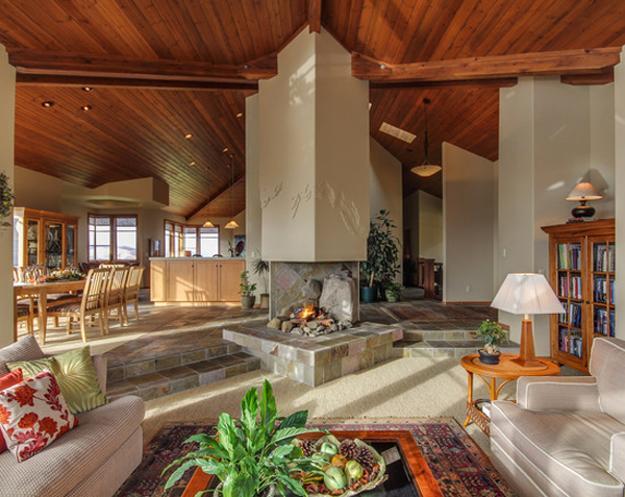 The lack of flexibility of the sunken living room designs require the commitment. These architectural designs are expensive, whimsical and not easy to change. Furniture sets are not cheap either, and built-in furniture pieces can not be rearranged.
Contemporary flooring ideas, decorative self-leveling floor
30 fabulous laminate flooring ideas adding new patterns and colors to modern floor decoration
The sunken living rooms will always have a low seating area that can not be used for different functions.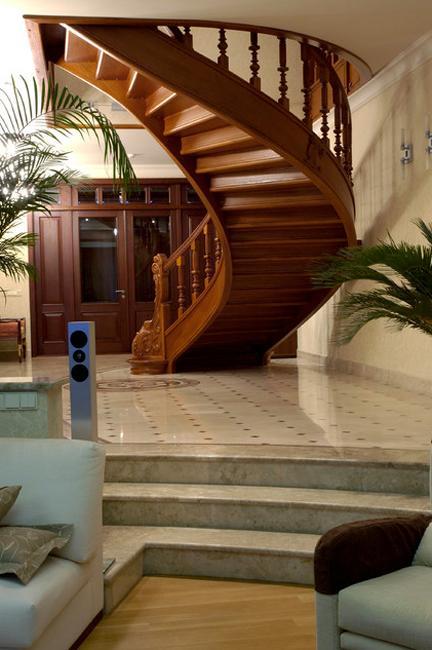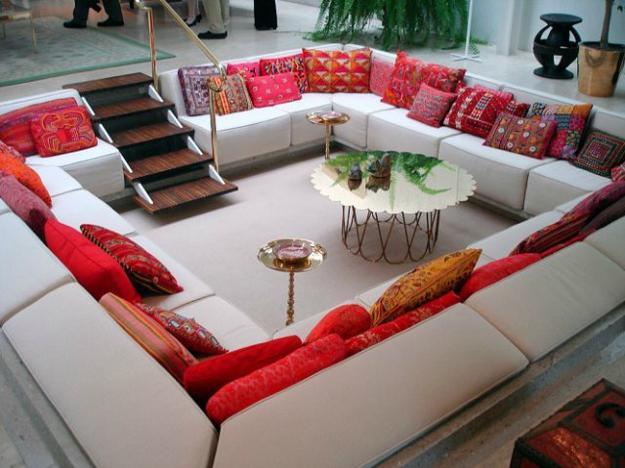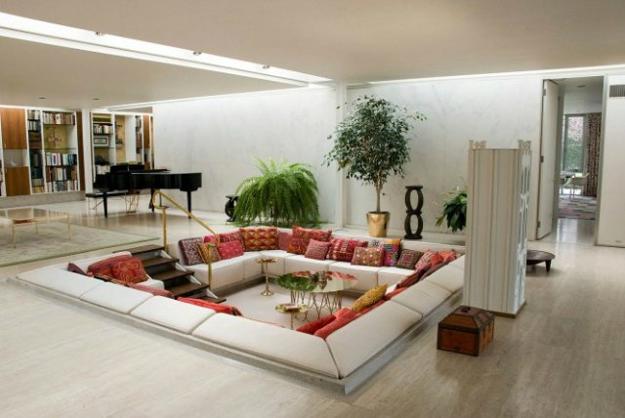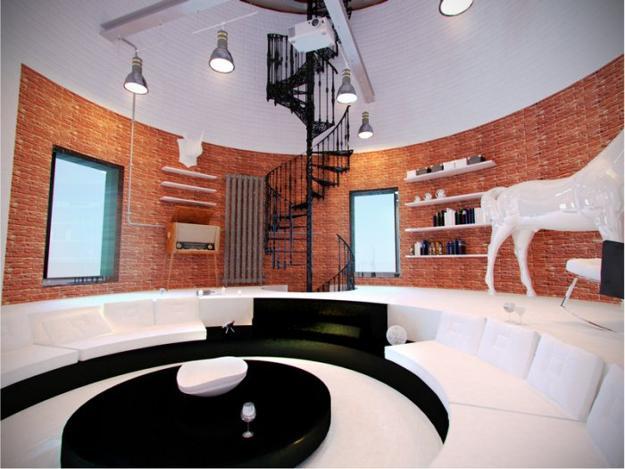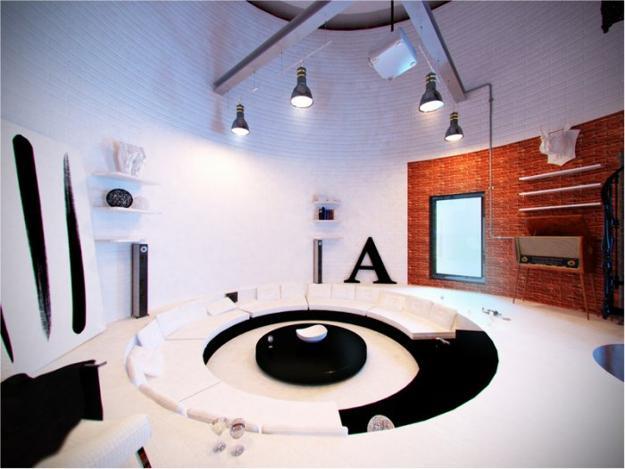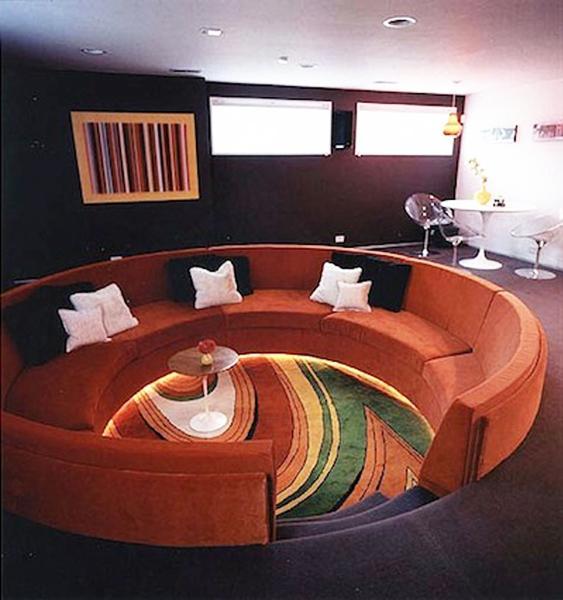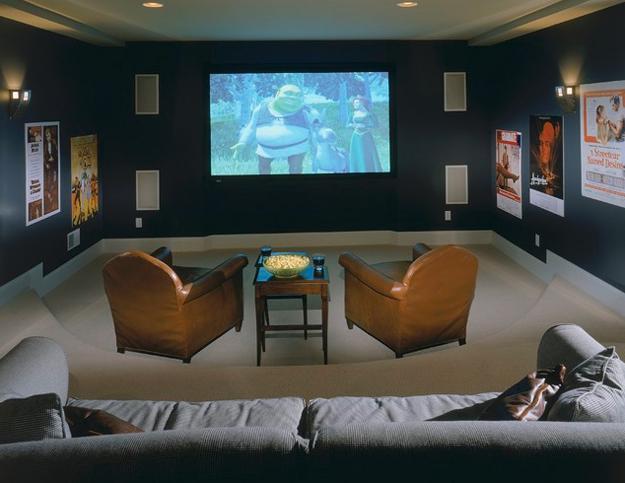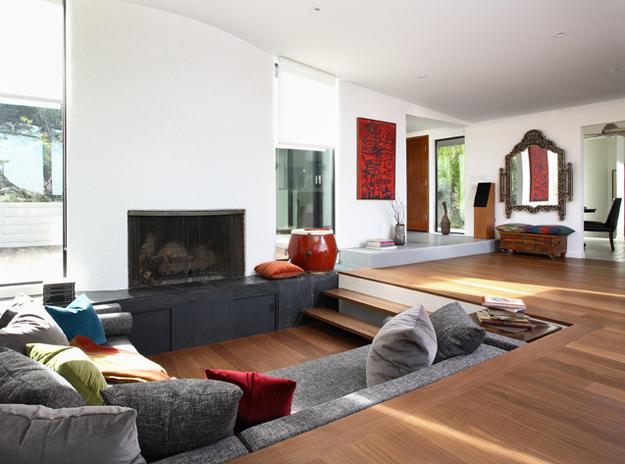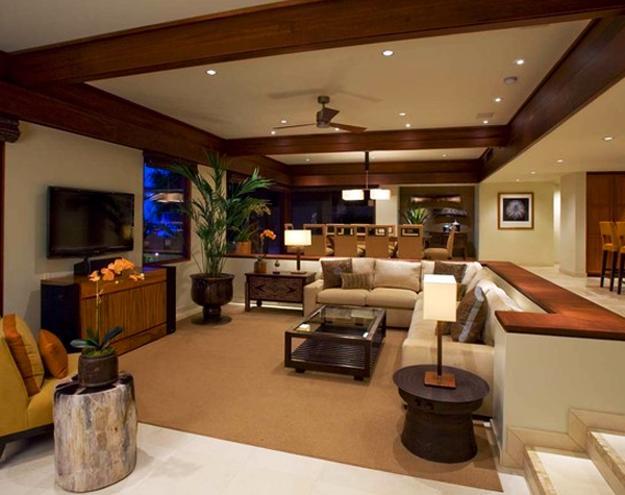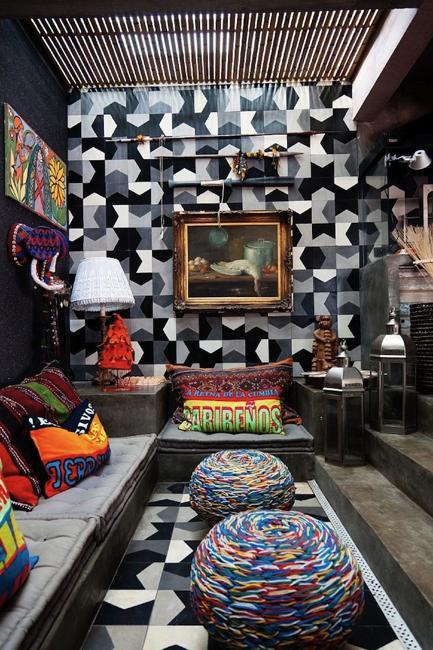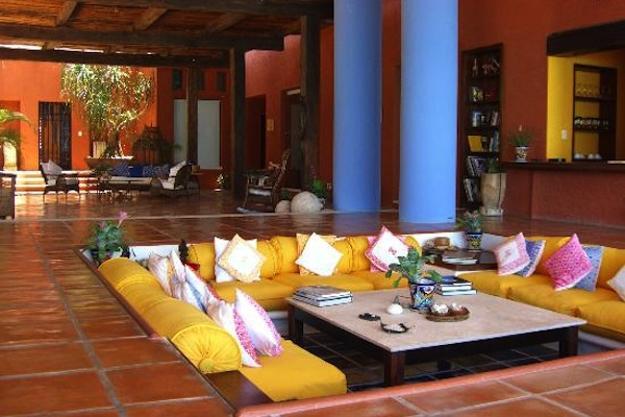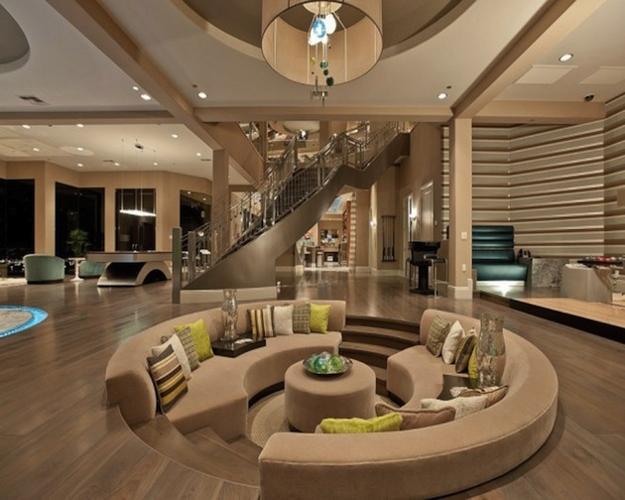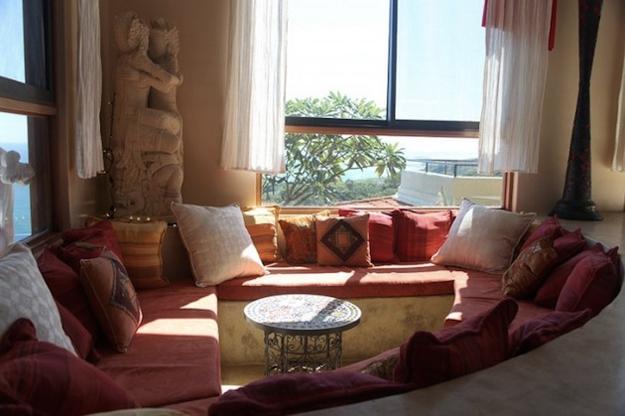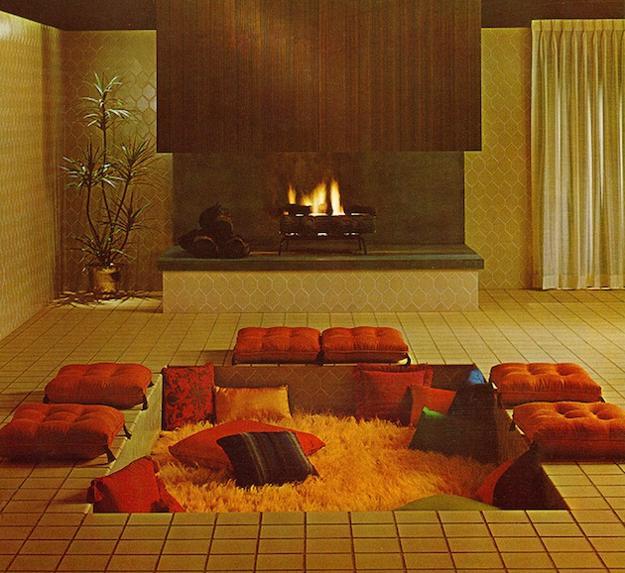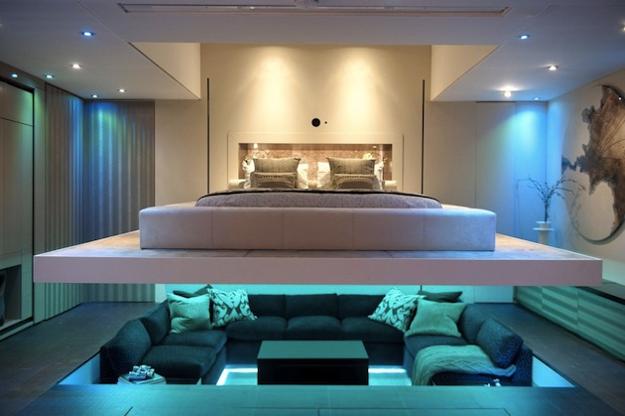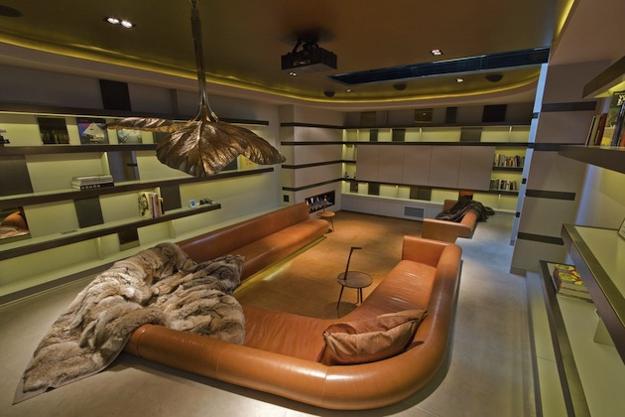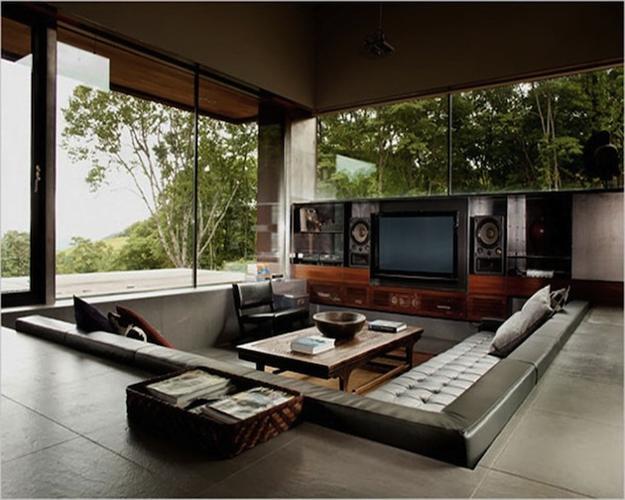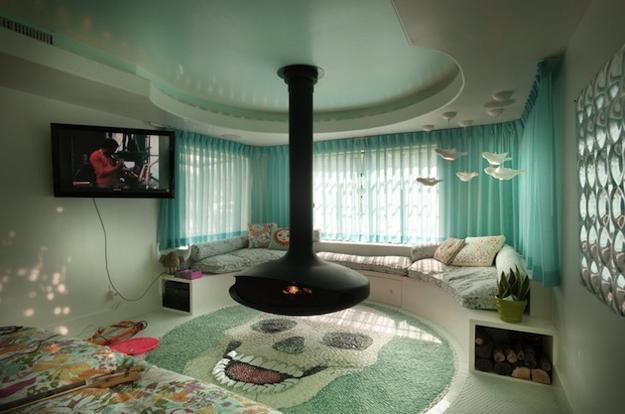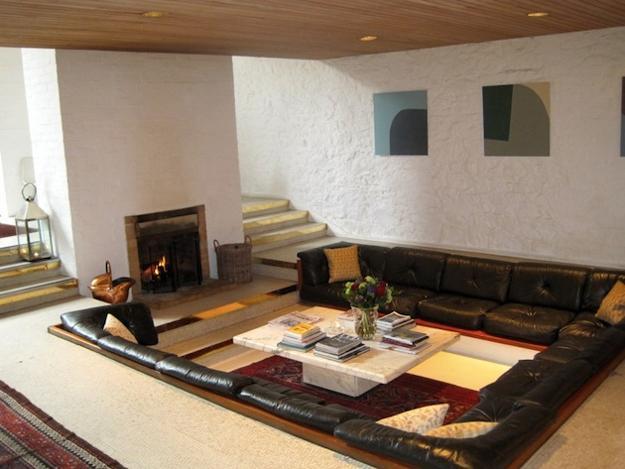 More from architectural interiors

Wildwood House by Giulietti Schouten Architects offers spacious and bright home interiors enhanced by gorgeous views of the surrounding forest. Concrete...
and enjoy free articles sent to your inbox