Wooden Walls, Ceiling Design and Solid Wood Furniture, Modern Eco Homes

Green Design Ideas

Neutral and Brown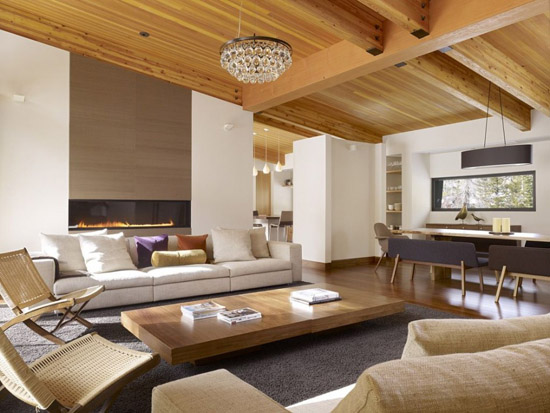 ceiling designs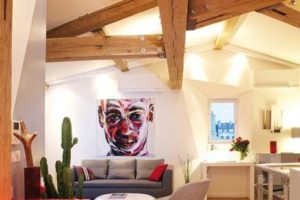 Wooden ceiling design, wood wall panels and made of solid wood furniture offer a warm feel to any room. Wood is versatile, precious and eco friendly material for modern eco homes, which natural beauty makes architectural interiors with wooden walls, floor or ceiling look elegant and cozy, adding unique charm and pleasant light and dark brown colors to modern interior design and homestaging.
Wooden ceiling design and wall panels energize people and create pleasant living spaces with wood furniture in comfortable light and dark brown colors for chilly winter. Home interiors with wooden ceiling design, wood wall panels, warm wood floor and furniture feel safe and comfortable. Wood makes modern eco homes healthy and attractive, preventing environmental pollution also.
In 17th, 18th and 19th centuries the usage of wood for building homes and interior decorating was extensive. People preferred wooden ceiling design and wood wall panels that looked great with traditional furniture made of solid wood. High quality solid wood planks and tiles made of cherry, oak and walnut were used for constructing beautiful wood ceiling design. Seasoned wood ensured the accurate acclimatization.
Modern eco homes with wooden ceiling, wood wall panels and furniture
Carved wood wall paneling for contemporary room decorating
Wooden walls and solid wood furniture, chic interior design ideas
Wooden wall paneling and wood furniture, eco homes interior design and decor
Modern eco homes are built with new technology and wood ceiling designs have been modified accordingly. However, people still like antique and vintage solid wood furniture and wood ceiling design ideas, as well as contemporary wood wall panels that add natural luxury and cozy, almost neutral, light and dark brown colors to modern interior design.
This excellent home decor material is naturally valuable and gorgeous. Wooden ceiling, high quality moulding wooden panels and solid wood furniture enhance modern interior design and emphasize architectural features, reviving the natural aesthete.
Contemporary interior design ideas
Wooden walls and ceiling design with bright home furnishings
From logs to stylish chair design
3d ceiling design trends, drop ceiling panels
Contemporary or rustic style wooden walls and ceiling design dramatically transform home interiors. Flexible and high quality wood, like cherry, oak, cherry, walnut, cypress and ash, which can be used for durable and attractive wood walls and ceilings are chic interior design ideas for modern eco homes that are healthy, stylish and comfortable.
Sugar Bowl Residence is located in Northern California and designed by John Maniscalco Architecture studio, www.m-architecture.com/
6 tips for selecting good quality modern wood furniture
More from architectural designs

Modern houses with original roofs look unique and spectacular. A roof is a functional architectural element that adds personality to a...
and enjoy free articles sent to your inbox