Contemporary Bed and Headboard Designs to Sleep under LED Stars in Style
---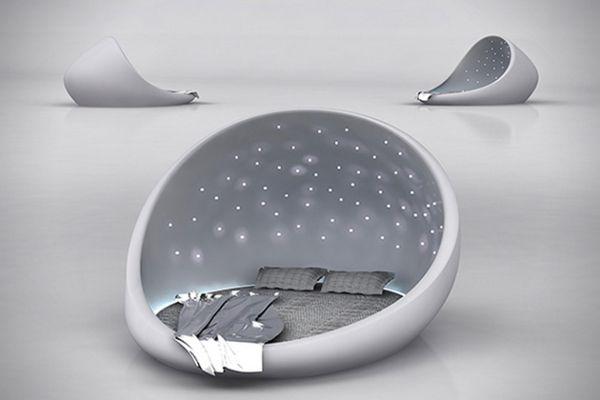 Contemporary bed and headboard designs with LED lights look wonderful and romantic. These design ideas create beautiful and unusual beds to sleep under stars in style. Cosmos Bed with stars shining above it is great for unique, surprising and modern bedroom decorating. Lushome shares creative bed by Russian designer Natalia Rumyantseva and glowing headboards from Adele, created for personalizing and romanticizing bedroom decorating.
The bed with lights creates a fantastic atmosphere and provide soft glowing light at night. Enhanced with star-shaped LED lights, the contemporary bed makes a spectacular centerpiece for bedroom decorating. The Cosmos Bed is original and interesting, blending comfortable design ideas with romantic decoration into this functional bedroom furniture piece.
The contemporary bed design features built-in sound system and fragrance dispensers to increase the effect of sleeping under star. The bed allows to select soothing music or refresh the air for ultimate rest and relaxation. Cosmos Bed design is perfect for those who dreams of sleeping under the stars, appreciate contemporary ideas and are willing to add a romantic feel to their bedroom decorating.
22 bed headboard ideas adding creativity to bedroom decorating
20 creative bed headboard ideas for budget bedroom decorating
Cosmos Bed with LED stars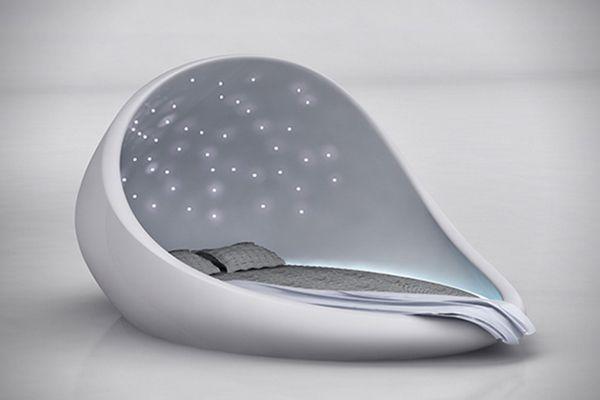 According to the designer, the Cosmos Bed is a wonderful solution for those people who suffer from insomnia. After a week this miracle bed helps restore a healthy sleep pattern.
The stars look realistic, and their soft glow helps people to relax and fall asleep under stars in style.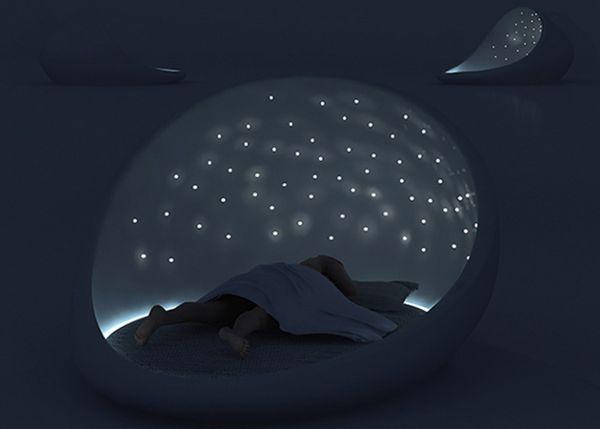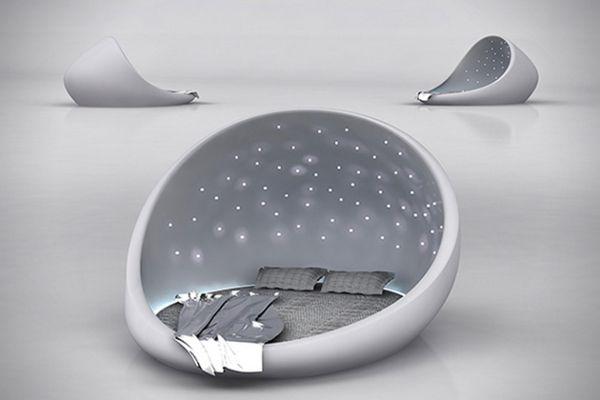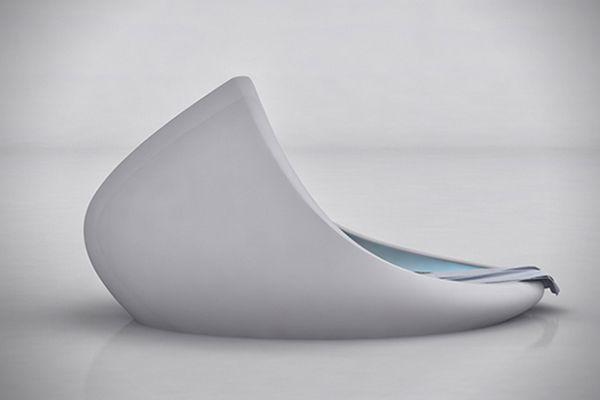 If the unique bed in contemporary style is too big for your bedroom decorating, you can choose beautiful butterflies wings shaped headboard designs with LED lights from Adele.
Butterfly bed headboard designs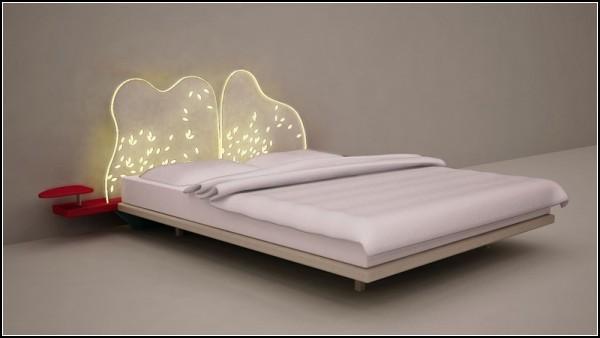 Modern bedroom decorating can be terrifically enriched by using new technology and innovative bed headboard ideas. Bed headboard in the shapes of butterflies wings and decorated with LED lights look stylish and beautiful.
Changeable bed headboard designs, modern bedroom ideas
Modern bed headboard ideas bringing chic hotel style into bedroom decorating
These contemporary bed headboard ideas bring softly glowing butterflies wings into modern bedroom decorating and create wonderful wall decor. The Italian company Adele offers to replace night stand lamps with these unusual headboard designs for beds, which are called Mariposa, – butterfly in Spanish.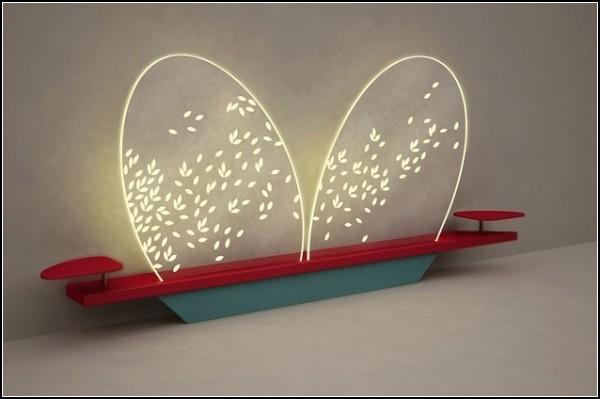 Very nice and romantic, the butterfly bed headboards with LED lights are available in several models, shaped of wings and sizes. The bed headboards feature a switch to change the brightness and intensity of the light, to enhance modern bedroom decorating and personalize it, creating a different mood.
DIY bed headboard for quick and modern bedroom decorating
15 bed headboard ideas and modern wall decorations created with fabrics
The butterfly wings with LED lights can be used instead of bedroom lamps, allowing to enjoy e-books and while getting ready for sleep. The butterfly-shaped bed headboards bring myriads of butterflies into bedroom decorating and create unique wall decor, adding a romantic feel to master bedroom.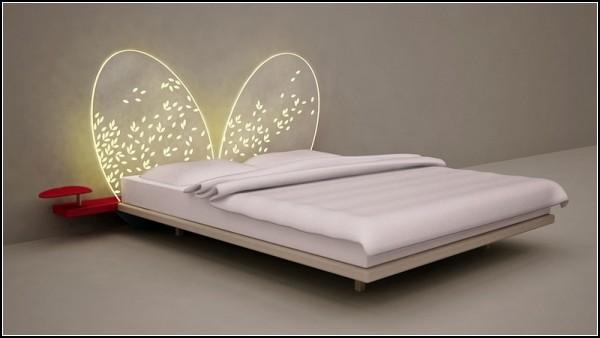 These bed headboard ideas are great for kids bedroom decorating also, especially for children who can not sleep in complete darkness. Butterflies wings are excellent wall decorations for large and small bedrooms. Functional, elegant and attractive bed headboard ideas are perfect for kids and adults.
More from modern furniture

Soft Work is a seating system featuring contemporary design in a minimalist style. Designed by London-based studio Barber & Osgerby for...