20 Creative Bed Headboard Designs and Budget Friendly Bedroom Decorating Ideas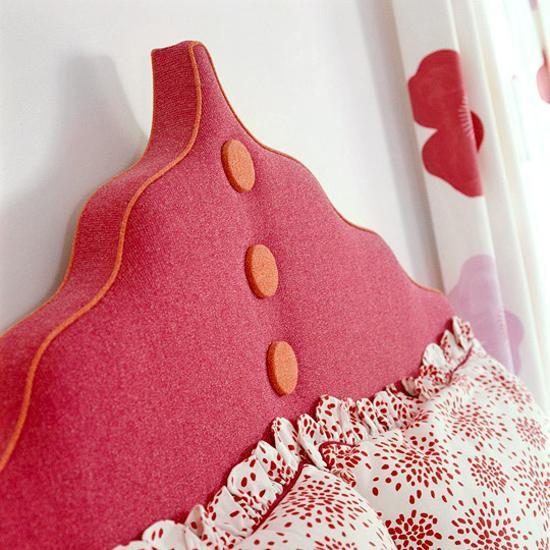 beds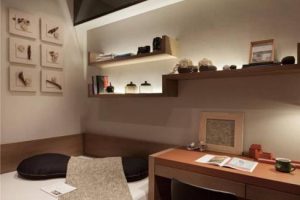 Creative bed headboard designs give great bedroom decorating ideas for DIY projects that can transform rooms with fabrics and help decorate homes in elegant style without spending too much money. Lushome shares this collection of budget-friendly bed headboard ideas, perfect for smart bedroom decorating with fabrics.
These beautiful bed headboard designs are inspiring and very attractive. Fabrics are an excellent material for bringing softness, patterns and textures into bedroom decor and enhancing romantic atmosphere. Select the best design idea for your home and create a gorgeous bed headboard that reflects your favorite color, pattern and personal style.
Fabric bed headboard ideas are wonderful for limited budget bedroom decorating. Fabrics can be used for decorating existing bed headboards and creating unique designs for beds and walls. You do not have a headboard to create a fantastic focal point of your bedroom decorating. Your bed needs weight, texture and color that bring style and drama with an amazing headboard.
Creative bed headboard ideas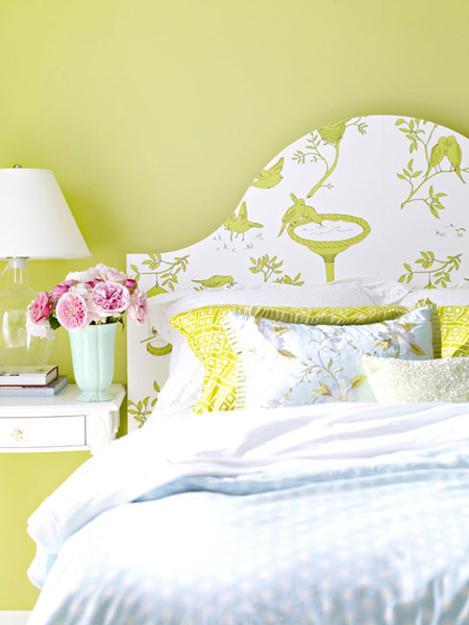 Box cushions along the wall at the head of your bed are a great bed headboard idea. They are soft enough to add a cushioned backdrop to your bed while bringing attractive shapes into bedroom decor and creating modern interiors. Box cushions can be made of foam and fabrics, and look fabulous in matching bedroom decorating colors.
Hang a full-length curtain or create a short curtain that can work as a bed headboard. Fabric pieces can give the feel of a headboard, reflecting your creative design ideas and adding unique details to bedroom decorating. Experiment and you will be surprised at how great they look.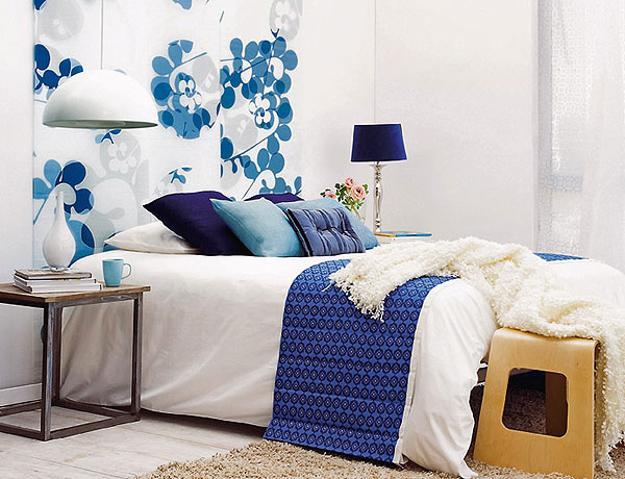 Hanging fabric down your wall is a fantastic bedroom decorating idea. You can quickly sew up a rod pocket curtain or use pre-made curtains for decorating your wall behind your bed. This will add height, color, texture and pattern to your bedroom decorating and transform your bed into a dramatic centerpiece.
22 modern bed headboard ideas adding creativity to bedroom decorating
Changeable bed headboard designs and unusual bedroom decorating ideas
Framed fabric pieces, placed across the wall above your bed make an attractive headboard design. Selecting geometric shapes and patterns that complement your bedroom decorating color scheme helps add interest to your simple and inexpensive bedroom decorating.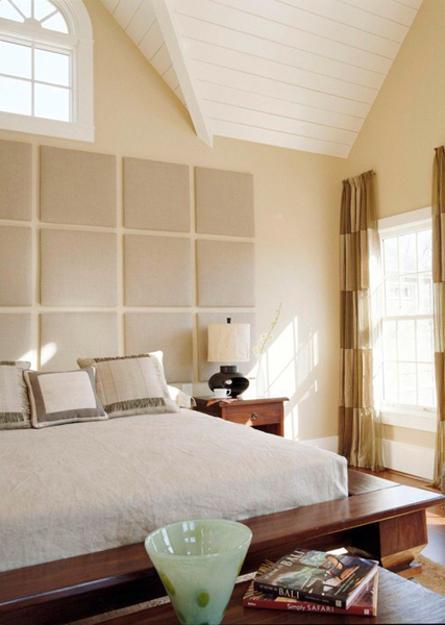 Make bed headboards with fabrics are great bedroom ideas. Easy DIY decorating projects save you money and bring personality into modern bedroom decor with stylish patterns, colors and textures. Get some plywood, glue a layer of foam to the board, and cover your bed headboard with batting and fabric to create one-of-a-kind, unique and inexpensive focal point for your bedroom decorating.
Modern bed headboard ideas bringing chic hotel style into bedroom designs
10 fabric bed headboard ideas offering smart ways of bedroom decorating
Anything can be used for creative bed headboard ideas. Wooden and ply wood pieces, decorated with fabrics, or simple curtains are excellent for unusual and interesting bed headboard designs. Shutters and wooden frames, old bed headboards and box cushions behind your bed can be attractively decorated with home fabrics, turning beds into terrific centerpieces that transform bedroom decorating and create unique and stylish look.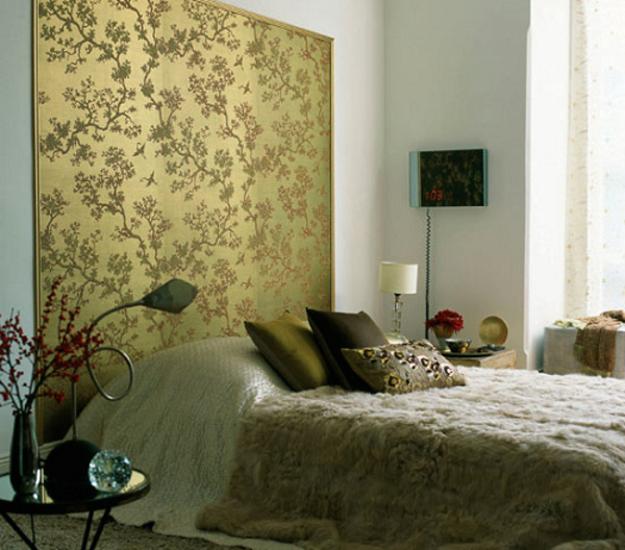 For kids bedroom decorating, using a wrap around style or curtains for fabric bed headboards is extremely complimenting. DIY bed headboard, covered with the right fabric, gives a room a soft and pleasing look. Wrap around style bed headboard designs are great for those who are looking to feel comfortable and cozy in their bedrooms.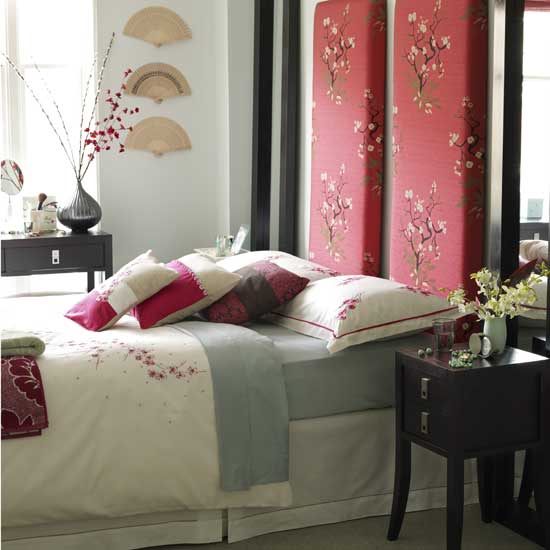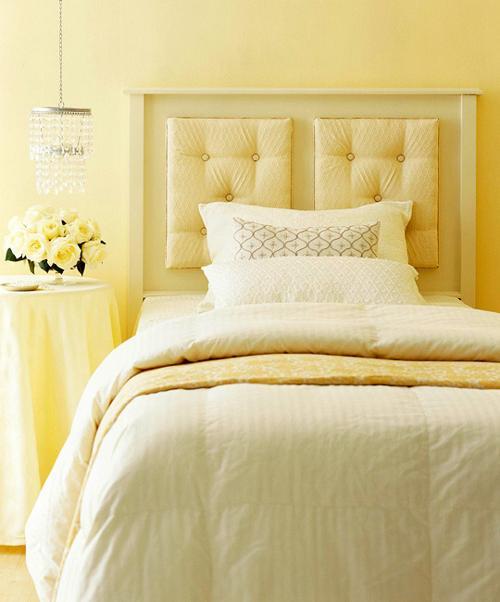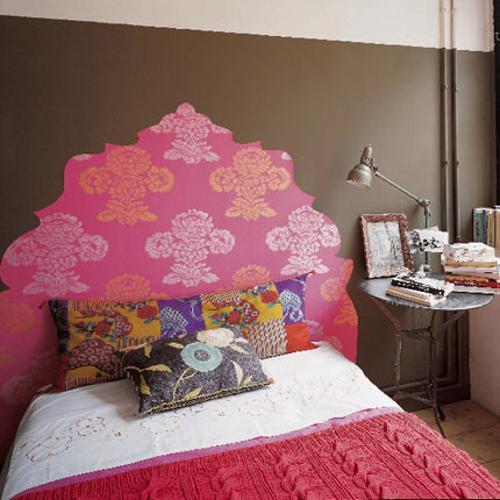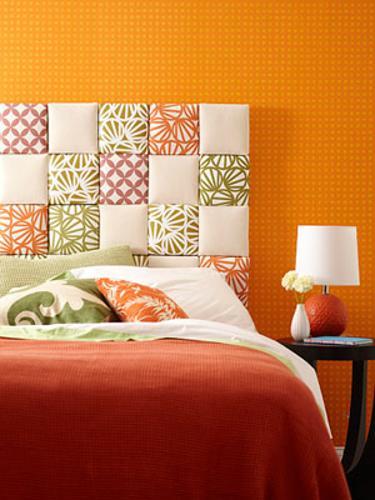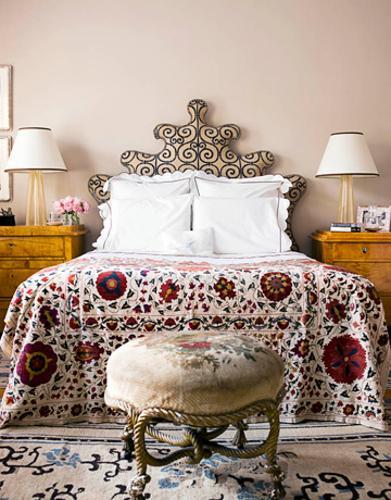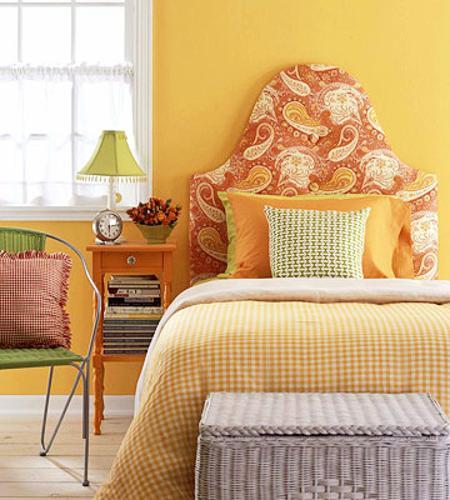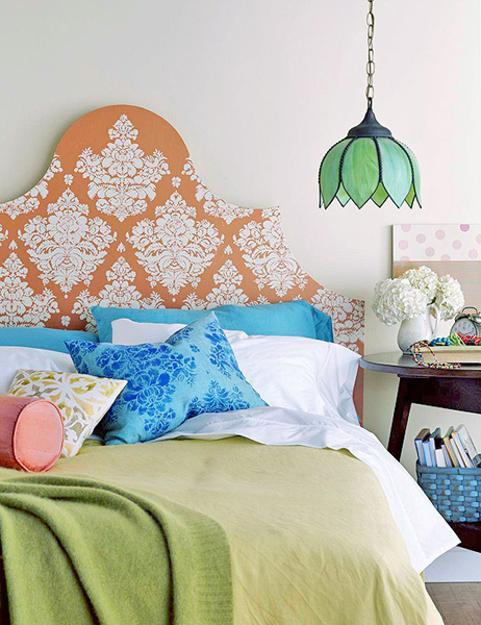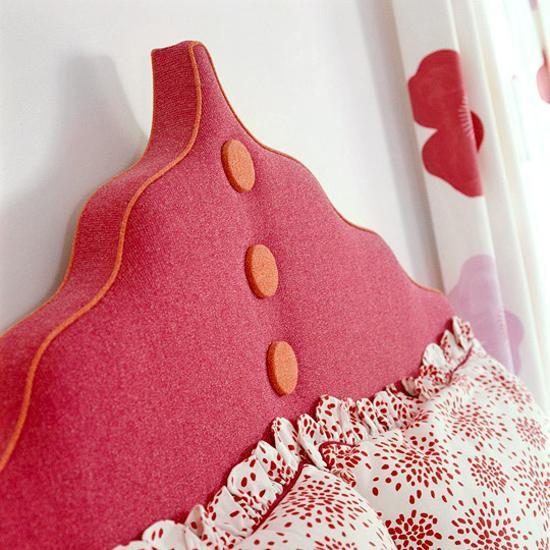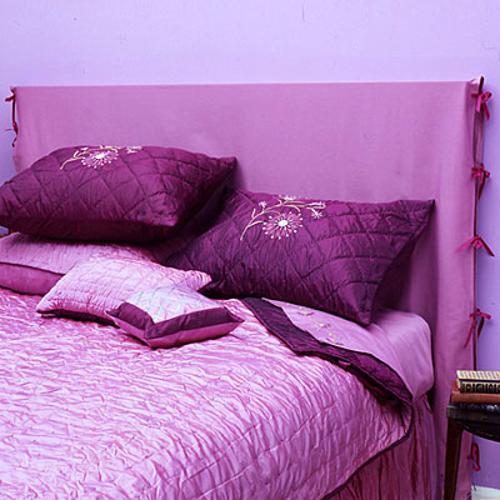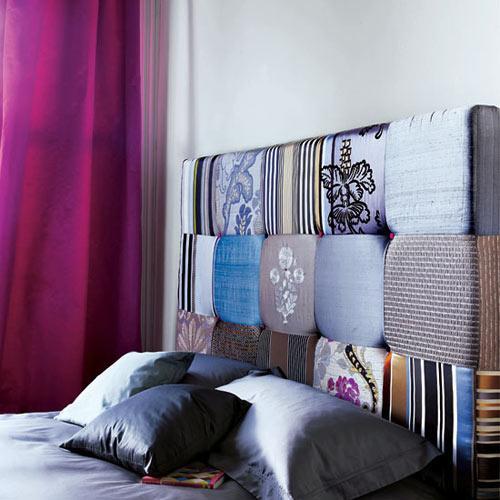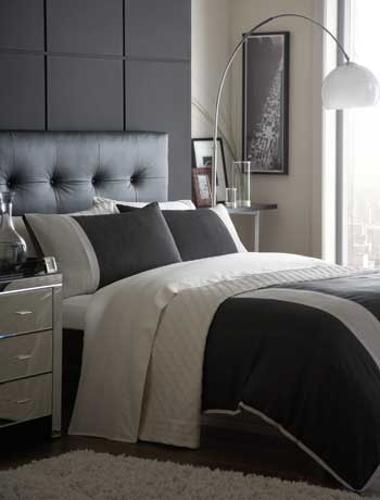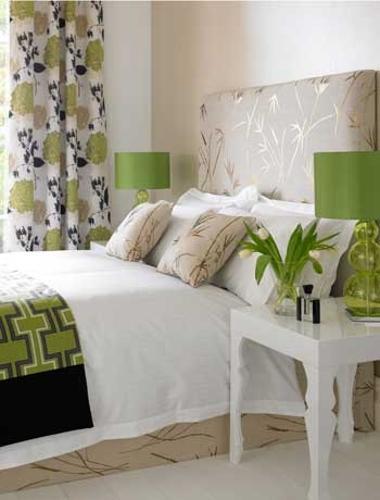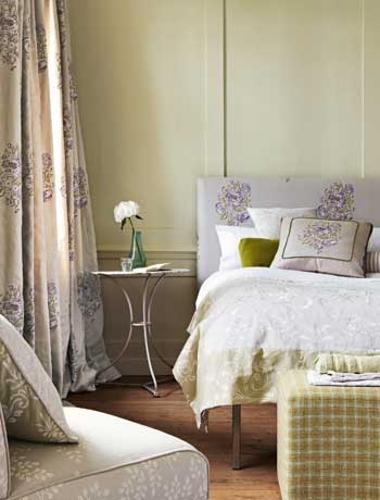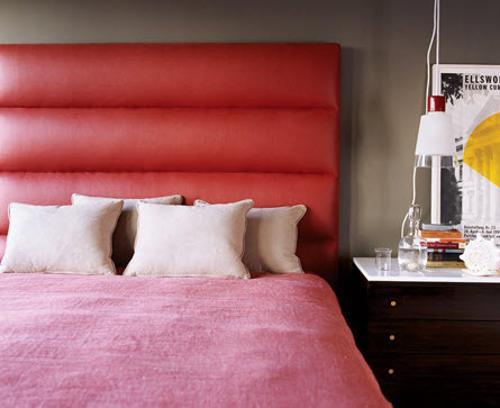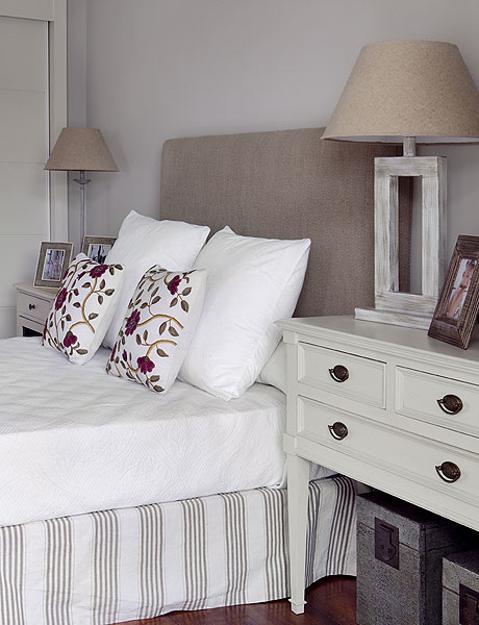 Small decorative accessories, modern textiles, and indoor plants are cheap ideas for quick and easy room makeovers. These elements are fabulous...
and enjoy free articles sent to your inbox