22 Modern Bed Headboard Ideas Adding Creativity to Bedroom Decorating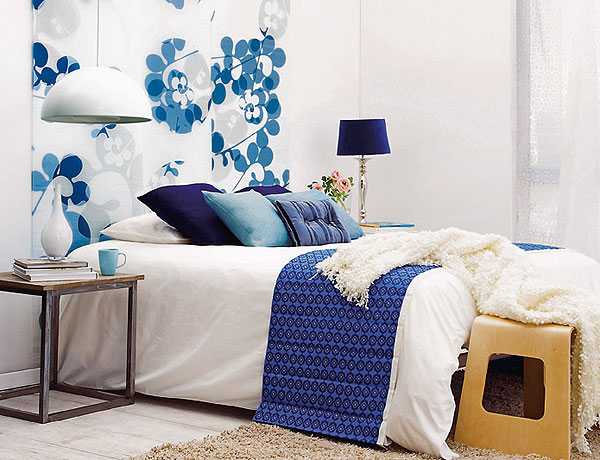 beds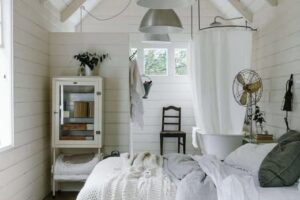 Modern bed headboard ideas create beautiful focal points that enhance bedroom decorating with style, texture, color and creative design. The collection of 22 modern bed headboard ideas will help to choose the best headboard design for your bedroom decorating and transform a dull and boring wall into interesting and stylish.
DIY bed headboard is the perfect accessory to your bed. Creative bed headboards designs look unusual and surprising, making a statement enriching your modern bedroom decorating style. Bed headboards have changed, bringing new materials and design ideas into modern bedroom decor. These modern bed headboard ideas are inspiring and encouraging to find ways to add more character to your bedroom decorating with creative bed headboard design.
Even very small bedroom designs can benefit from unique and attractive bed headboard ideas. Smaller bed headboards that serve as book shelves and night end tables, help maximize the space in small rooms. If you choose to hang artwork above your bed, creating an artistic headboard design, it will add charm and personal touch to your modern bedroom decorating.
Creative ways to design cheap headboard for beds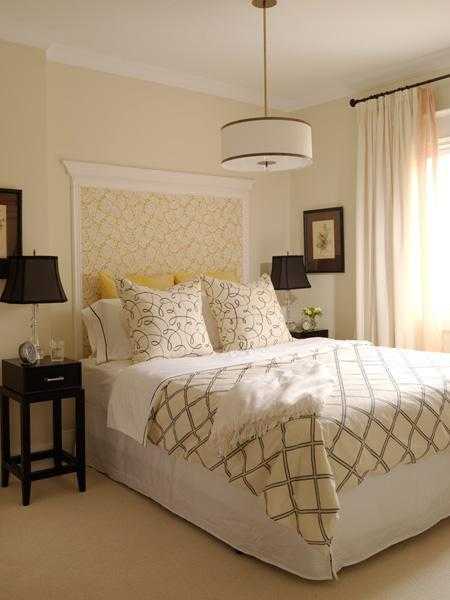 Artistic bed headboard ideas
Traditional bed headboards consist of a frame made with metal or solid wood. Contemporary bed headboard ideas bring a variety of styles and ways to add a headboard accent to wall decoration and adorn your bed with creative and artistic headboard design. From cut outs to painted bed headboards, the headboard designs protect your head from touching the wall. Anything that can work like this, from salvaged wood design to wall stickers or room screen, is suitable for creating an artistic bed headboard which adds a personal touch to your bedroom decorating ideas.
Contemporary bed headboard ideas
Contemporary bed headboard ideas blend simple aesthetic appeal with functionality, bringing simple and elegant designs and new materials into bedroom decor and creating surprising bed headboards for fresh and modern look. White and black bed headboards in minimalist style are sophisticated and versatile, they look beautiful with contemporary bedroom furniture and contemporary wall art.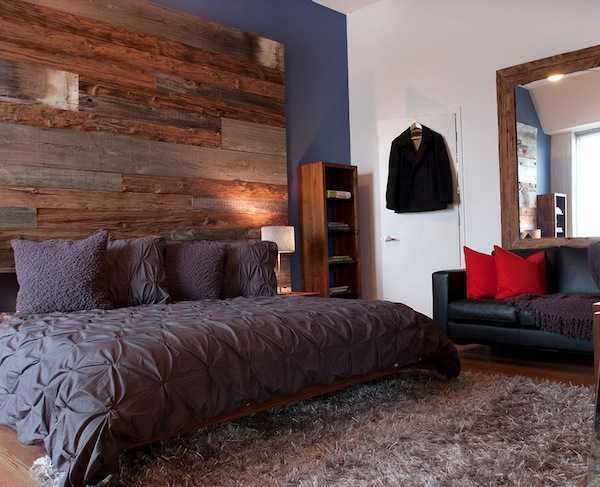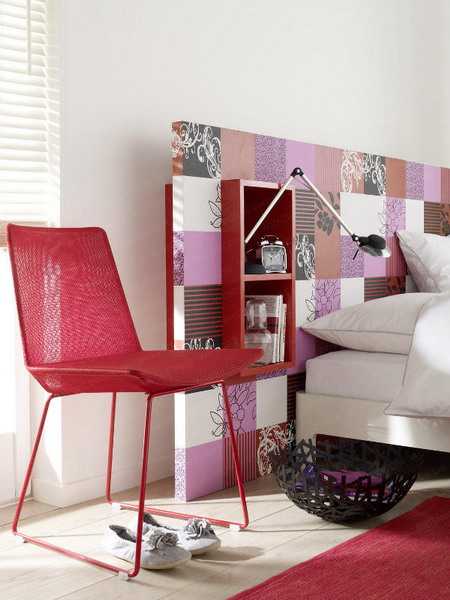 Storage bed headboard ideas
Storage bed headboard ideas present another popular type of modern bed headboards. Wall shelves or vertical decorative panels with small niches make wonderful bed headboards that are original, attractive and functional.  Storage bed headboard designs are convenient and space saving, allowing individuals place books, glasses or pictures, creating a gorgeous accent wall and adding character to modern bedroom decorating ideas.
21 simple bedroom ideas saying no to traditional beds
Unusual beds surprise with extravagant bedroom furniture design ideas
Upholstered bed headboard ideas
Modern bed headboards can be created with fabrics and wall paper that adorn vertical panels on the wall. These types of DIY bed headboards are ideal for people who like to sit up in bed and read. Soft natural fabrics add color and pattern to wall decor and create a warm and comfortable support, while decorating a bed with a headboard-like design.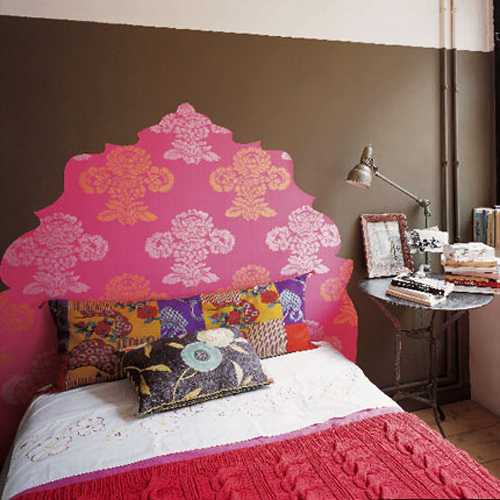 Wall transfers mimicking bed headboard designs
Wall transfers that look like traditional bed headboards can be realistic or very artistic. Wall transfers are an inexpensive way of bedroom decorating with a bed headboard illusion. Wall stickers that look like a bed headboard, attached to the wall where your bed headboard would normally be creates an attractive and elegant bedroom decor, great for kids rooms, as these bed headboard designs can be easily and often changed.
25 bold bedroom designs created with bright bedroom colors
Guest bedroom decorating ideas, 17 luxurious staging bedroom designs
DIY bed headboard designs
Modern wall stickers and creative bed headboard ideas bring innovative and personal designs into modern bedroom decorating, expressing your personality and saving money on traditional bed headboards. DIY bed headboards designs are surprising and interesting, enhancing bedrooms with unusual decorating themes, unexpected materials, surprising combinations of colors and textures, creating beautiful one-of-a-kind bed headboards for unique modern homes.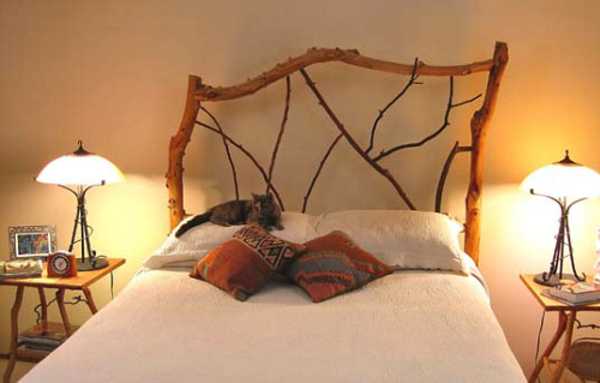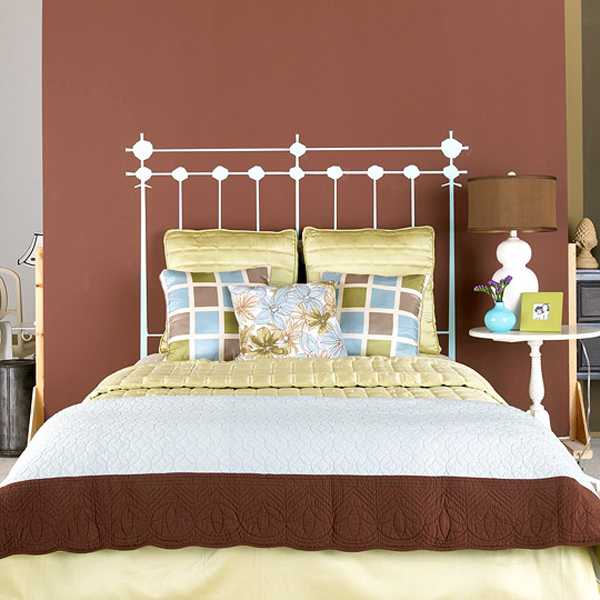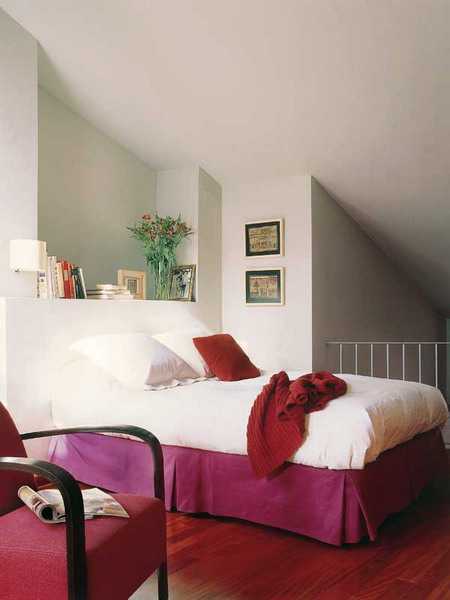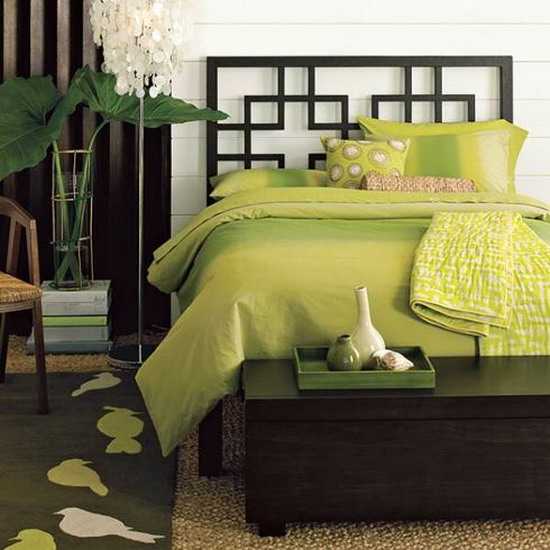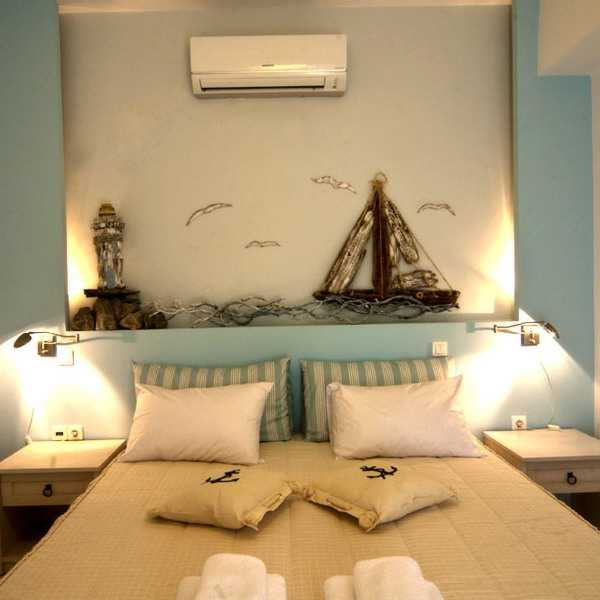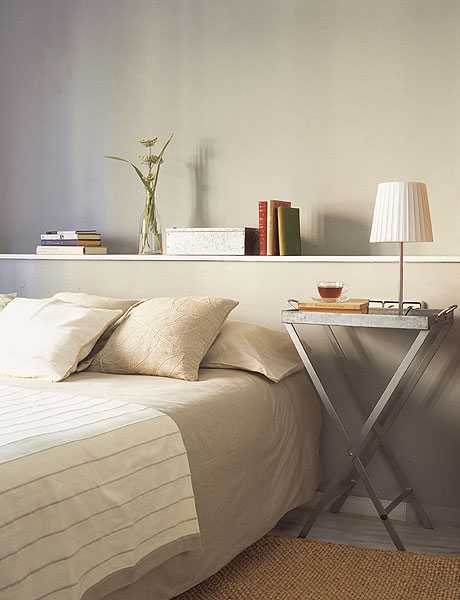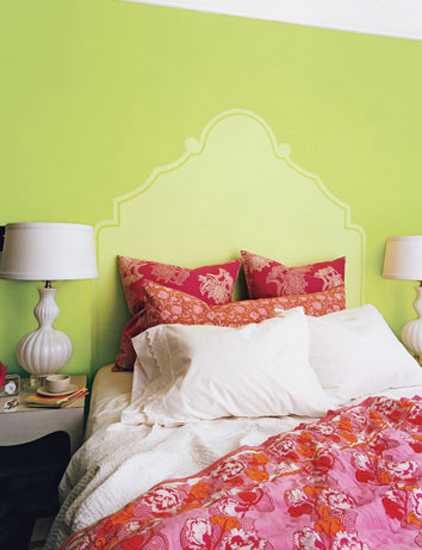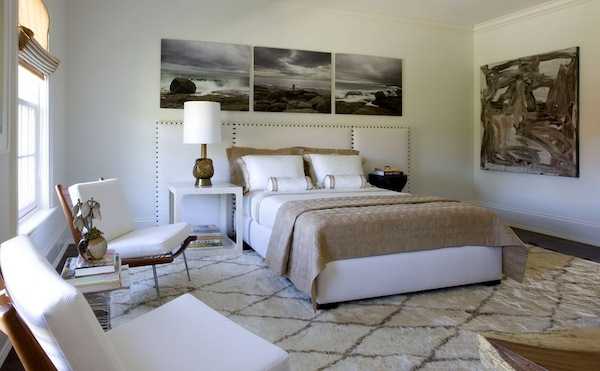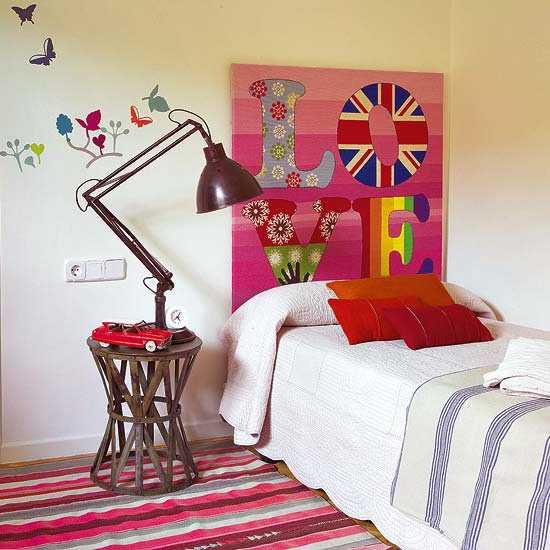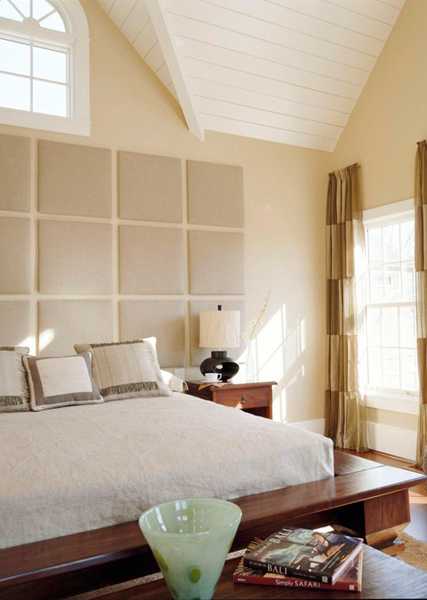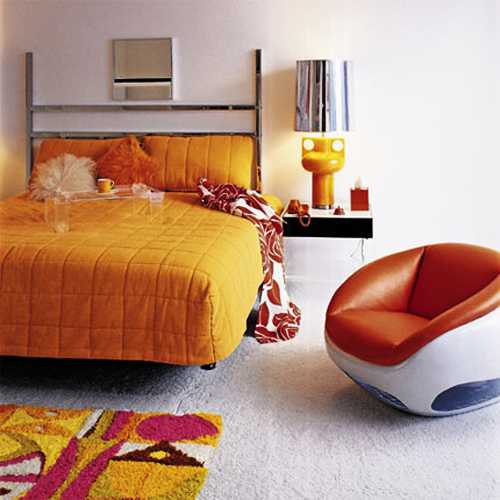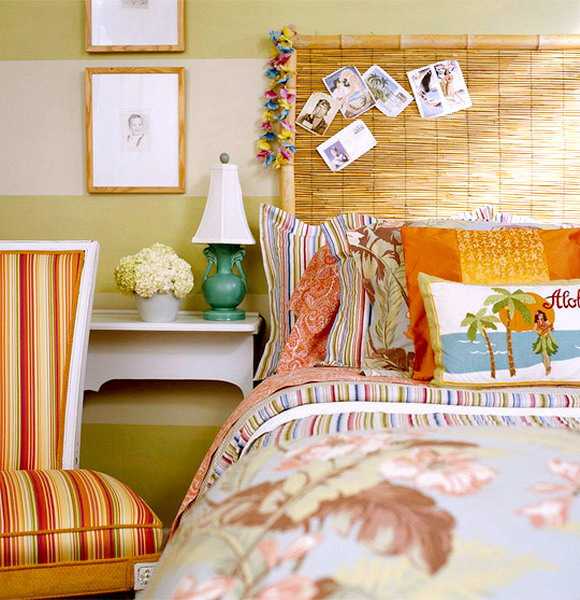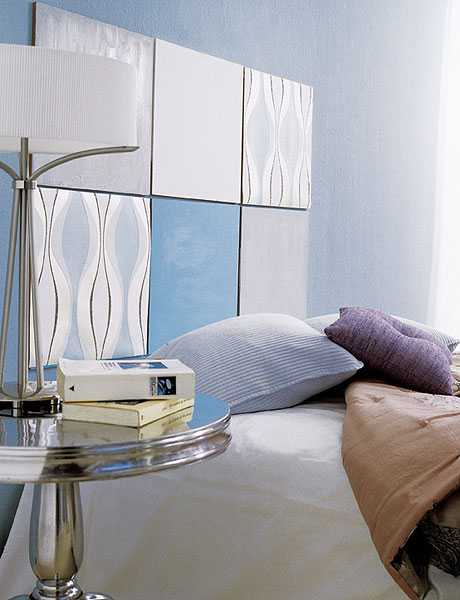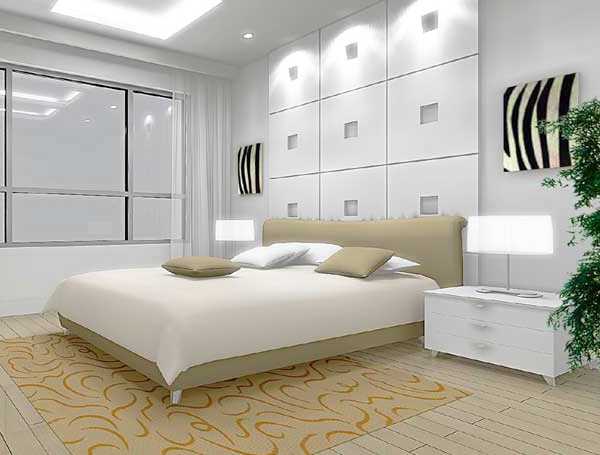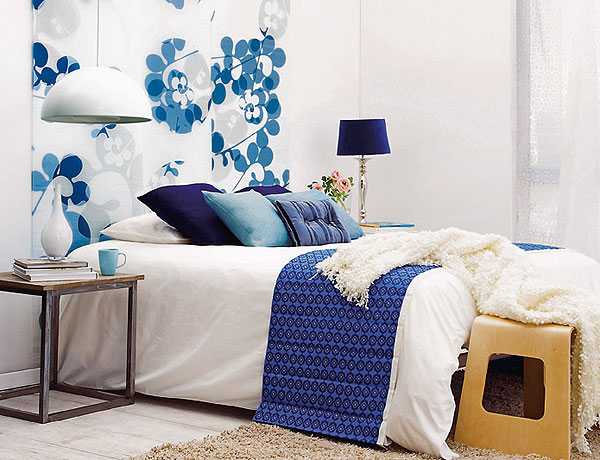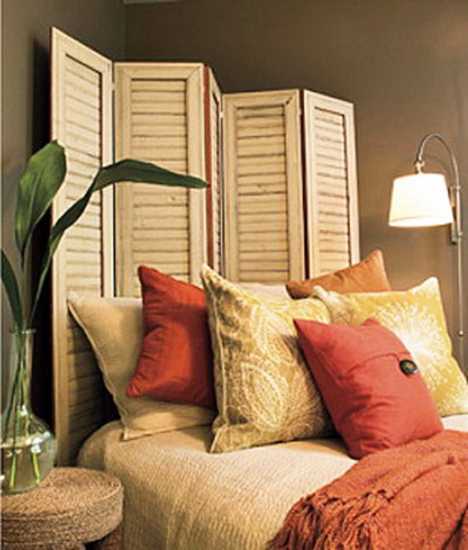 Small decorative accessories, modern textiles, and indoor plants are cheap ideas for quick and easy room makeovers. These elements are fabulous...
and enjoy free articles sent to your inbox