Modern Wall Mirrors, New Design Ideas for Unique Room Decor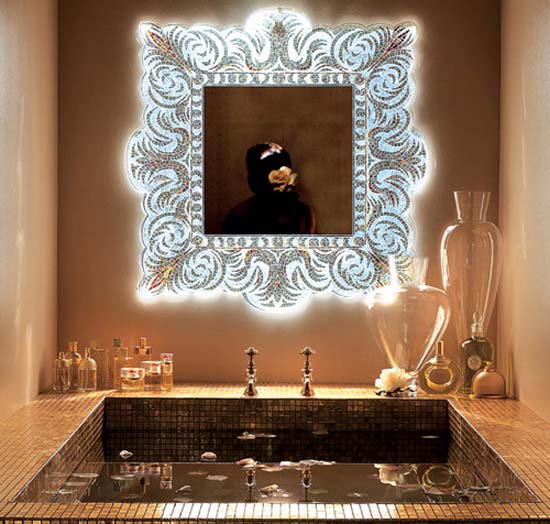 Large wall mirror made of mosaic tiles with gol finish for luxurious bathroom decorating
decorative accessories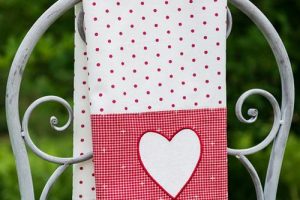 A wall mirror can dramatically transform any room decor, adding a bright decorative accent and a creative design to interior decorating. New design ideas that blend traditional crafts and modern art offer beautiful modern wall mirrors for unique homes that look unusual, interesting and fresh.
Sicis,  www.sicis.com/ the company which is specializing in tiles and mosaic, designed a luxurious wall mirror frames collection Verev. Made of mosaic tiles, the collection of wall mirror frames is different, elegant and exclusive. Mosaic tiles with 24 karat gold finish give wall mirror frames expensive look and bring glamorous glitter into room decor, creating fascinating home interiors.
New design ideas blend traditional and modern art and crafts with practical approach and chic interior decorating, offering exclusive decorative accents for bathroom, hallway, master bedroom or living room decor and making modern interior decorating look dramatic and rich.
Large wall mirror made of mosaic tiles with gol finish for luxurious bathroom decorating
Perspective Mirror from Crate&Barrel is another wonderful new design idea for creative and modern interior decorating. One large wall mirror consists of few elements that can be transformed, creating surprising reflections and unexpected room look. Like a new picture on the wall, this mini mirrors combination is very decorative and stylish.
Mini wall mirrors can be placed at slightly different angles to change the perception of a room, adding more light, unusual and interesting decorative accents to modern interior decorating.
Large wall mirror made of mini mirrors for modern living room decorating
A large wall mirror, made of few small mirror frames and mirrors at different angles, add a fresh look to room decor that will never feel boring.
Mirror sticker, new design ideas for spacious room decor
Decorative mirror collection, unusual wall mirrors
A large wall mirror looks great in any room, bathroom and hallway, bedroom and living room, making it lighter and more spacious visually. Perspective Mirror  costs $129 and offer exciting, new design ideas for your walls, giving a wonderful opportunity to create personal interior decorating that can be refreshed any time.
Small bathroom decorating with wall mirrors
Cat mirror stickers, interior decorating with cat images

Snowflakes are perfect Christmas decorations and eco gifts that you can make in an infinite variety of sizes and designs. White...
and enjoy free articles sent to your inbox