Cat Mirror Stickers, Wall Decoration with Cat Images

Decorating Ideas

Interior Design Ideas

Pet Design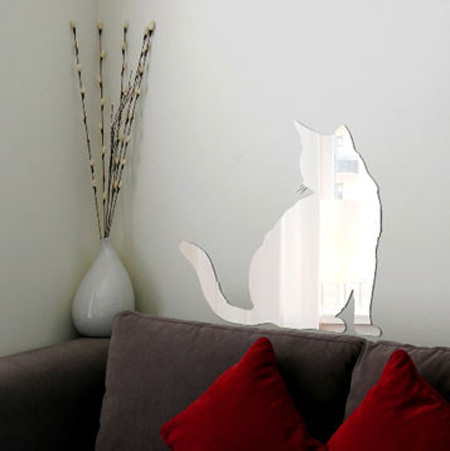 pets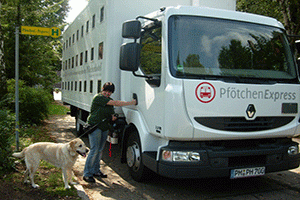 Mirror stickers are stylish and elegant wall decorations, which personalize interior design and add bright decorative accents to a wall. Cat mirror stickers bring a wonderful theme into modern interior design and gracious cat images for wall decoration.
Mirror stickers reflect more light and colors into a room, creating beautiful ambiance. Cat shaped mirror stickers look charming, offering cute wall decoration ideas for all who loves cats and appreciate unusual wall design.
Elegant and charming cat mirror stickers are functional home accessories and great wall decorations for living rooms and kids bedrooms, home offices and entryways. A cat mirror sticker creates brighter and lighter space, becoming a focal point of modern interior design.
Wall decoration with cat images
Two cat mirror stickers for empty pink wall decoration
Cats are wonderful animals, quiet and tender. Cat images bring peaceful and very decorative accents which are beneficial to any interior design style. Cat shaped mirror stickers are beautiful contemporary wall decoration ideas that work well for light and dark wall paint colors, brightening up interior design with reflected light.
Especialy if you enjoy curved lines and intricate decorations, you will like to use  cat mirror stickers  for your interior decorating. Cat images add country style charm and warmth to modern interior design, while offering elegant wall decoration ideas and functional home accessories.
Black cat wall stickers, modern interior decorating ideas
Modern wall stickers are innovative wall decorations that are available in a variety of pretty designs. Flowers and animals, butterflies and clouds, famous buildings and geometric shapes add more interest and personality to modern interior design.
Mirror sticker, wall decoration ideas for spacious interior design
Cat mirror stickers are a way to add funny and charming cat images to teen bedrooms and kids rooms designs and create cheerful and surprising details that make a room look alive. Cat images look familiar and, combined with wall stickers, create interesting reflections that delight kids.
Modern wallpaper for kids rooms, black wallpaper patterns
A cat image or a cat shaped mirror sticker brings a unique shape into a room, increasing the space visually and making your interior design feel airier and more spacious. Cat images work well with book shelves and bed headboards, adding chic and glamorous details to modern interior design and wall decoration ideas.
Wall decoration with mirror stickers
Natural shapes are excellent for dining room decorating and creating romantic bedroom decor in vintage style. A cat mirror sticker is a great way to define the dining area in the kitchen also.
If you want to experiment with new wall decoration ideas, use a wall sticker, that is a great alternative to wall paint and wallpaper.  Elegant and charming cat mirror stickers make a room look very attractive, fresh and welcoming.
Mirror stickers are one of quick ways of decorating empty walls. If you are a big fan of cats, a cat mirror sticker is a fun solution to add a favorite character to your interior design. You can turn your room into an art project with easy to use cat wall stickers, creating modern interior design and enjoying personal and unique wall decoration ideas.
Interior design ideas for cats
Modern cat houses, unique design ideas
More from modern interior design

Here is a new design concept of Ibis Hotel in Sao Paulo, Brazil. The contemporary and original interior design invites everyone...
and enjoy free articles sent to your inbox