Black Cat Wall Stickers, Modern Interior Decorating Ideas

Black White Decor

Decorating Ideas

Pet Design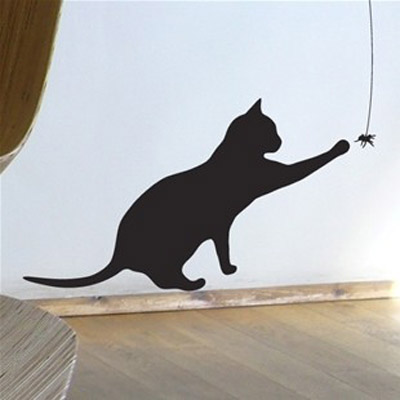 pets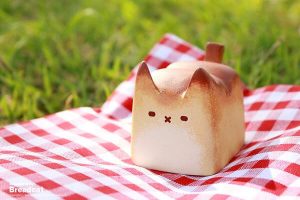 Black cat images and wall stickers are modern interior decorating ideas. Black cat images bring excitement with mysterious silhouettes. Wall stickers and vinyl wall decals are excellent, attractive and easy to use items for quick and elegant empty wall decoration.
Black cat wall stickers add playful decorative accents and a sense of mystery to room decor, while stylish black color creates strong contrasts, emphasizing brighter home furnishings and wall decor.
Easy to work with, wall stickers or vinyl wall decals help create incredible designer looks for a fraction of wall painting cost. Black cat wall stickers dramatically transform rooms, bringing fresh decorating theme, mystique flavor and familiar silhouettes into modern interior decorating.
Modern interior decorating with wall stickers
Black cat wall stickers are modern interior decorating ideas for kids rooms
Vinyl wall decals are a good alternative to wall painting or wallpaper. Wall stickers create stunning wall design in minutes. Modern wall stickers with cat images come in various sizes and colors, but black cat wall stickers look especially intriguing and adventurous.
You can find and use small wall stickers with black cats or decorate an entire wall with black cat images, creating an impressive wall mural. There are many wonderful designs for modern interior decorating projects for every budget and taste.
Modern decorating ideas that include vinyl wall decals are simple and fun. Easy to apply, wall stickers are great for kids rooms and teen bedrooms. Anyone can peel and stick a vinyl wall decal to wall surface, creating new wall design with favorite characters and beautiful images.
Wall stickers can be easily removed or moved to another wall, allowing to explore modern interior decorating ideas, redecorating and refreshing your rooms often. (Fridge door decorating with vinyl stickers)
Black cat wall stickers for modern wall decoration
Wall stickers with black cats are stylish, unusual and cheap home decorations that add unique character to wall decor and offer stylish interior decorating ideas that will surprise your friends and delight kids.
Black cats on vinyl wall decals allow you to decorate home interiors with these images without live versions. Black cat wall stickers are perfect interior decorating ideas for all cat lovers with allergies.
Modern interior decorating, wall stickers and vinyl wall decals
Mirror sticker, modern wall decorating ideas
Black cat symbolism
Modern wall decorating ideas that bring cats images into homes are rooted in ancient cultures. A cat was a deity in  many ancient cultures.
Humans liked to create gods in their own image and in the images of cats and other creatures. Sometimes they blended attributes of humans and cats to create composite creatures, which images were used for ceiling, floor and wall decorating.
In some cultures black cats are considered good luck, and in others they are considered bad luck. In Great Britain and in Ireland, black cats are a symbol of good luck. The Scottish believe that a strange black cat,  coming to the home, signifies prosperity. Black cats are also good luck in Japan.
Modern wallpaper and wall stickers with frames
Delicious wall decorating ideas
Modern interior decorating ideas that include black cat images
Cats are gracious and tender animals. Black cat images are modern interior decorating ideas that bring softness and grace, natural theme and elegance into home interiors. Black cat silhouettes add more interest and charm to modern home interiors.
Black cat wall stickers are a way to create romantic and humorous designs or fill a home with surprizing details, celebrating the beauty of gracious animals and creative interior decorating ideas.
More from wall decoration

Ceramic tiles are beautiful elements of modern kitchens which are not just functional interiors for cooking, but the open living spaces...
and enjoy free articles sent to your inbox