---
---
25 Bold Bedroom Designs Created with Bright Bedroom Colors
Traditional bedroom designs look calm and relaxing, creating a tranquil atmosphere with neutral color shades, pastel tones and cool colors. Here is a collection of colorful bedroom designs created by professionals. Bright bedroom colors feel energizing in the morning. Bedroom colors that include your favorite hues make your home look extra pleasant and comfortable.
Bright bedroom colors look softer with glowing lighting design, so your can inject bedroom designs with bright hues and still create relaxing and calming environment at night. Bright bedroom colors look wonderful with neutral color shades, making peaceful bedroom decorating ideas more cheerful and interesting.
Muted bedroom colors and neutral color palette create a great combination that add balance to bedroom designs with dark and light tones.
Colorful and bright bedroom designs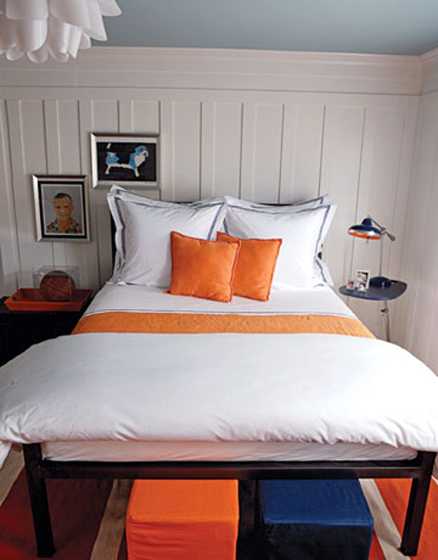 Dark and light bright bedroom colors
Bedroom designs that feature rich colors can be divided into rooms with dark and light bedroom decor. Dark bedroom decorating ideas help create a sleepy atmosphere during the day, perfect for those who work nights. Dark wall paint colors and wallpaper patterns, window curtains and decorative pillows look beautiful with in artificial light, while creating cozy and quiet bedroom designs at night.
Dark wall paint and ceiling designs, dark wallpaper and decorative fabrics can be mixed with light bedroom decor items, like wall decorations, lamp shades or bedding sets to create harmony in bedroom designs.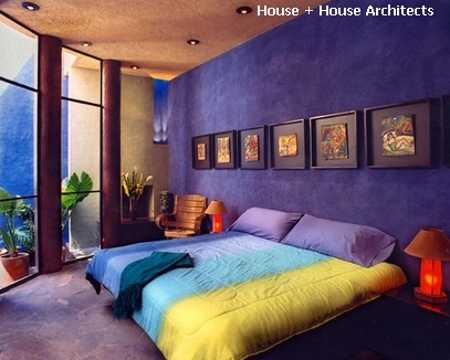 Bright bedroom colors and monochromatic bedroom decor
One rich color makes monochromatic bedroom decor look bold and sophisticated. Few monochromatic color tones look gorgeous in combinations of ceiling and wall paint colors, wallpaper patterns and window curtains or upholstery fabrics.
15 colorful bedroom designs, cheerful and bright bedroom colors
Adding orange colors to bedroom decorating ideas
Textures and decoration patterns, combined with interesting shapes and unusual designs create beautiful bedroom decor in monochromatic color scheme. Creating soft or strong contrasts is another way to jazz up monochromatic bedroom decorating ideas.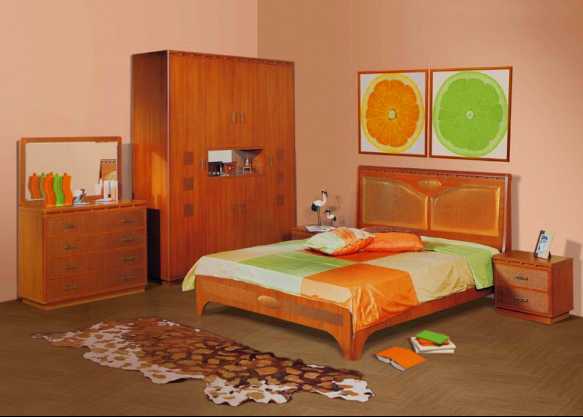 Contrasting bedroom colors
Few contrasting colors, or two color schemes enrich bedroom decorating ideas. Right color matching and a sense of style make colorful and modern bedroom designs look stunning and bold.
Golden interior decorating ideas, modern room decor
Modern bedroom wallpaper, one wall decoration trends
Decoration patterns and solid decorative fabrics in bright colors
Rich bedroom colors are a way to create bold accents with modern wallpaper patterns and decorative fabrics, filling bedroom designs with energy. Decorative fabrics in solid bright colors, bedroom wall paint and textured wallpapers in bold colors look bright enough to creating accents walls and gorgeous centerpieces for striking bedroom designs.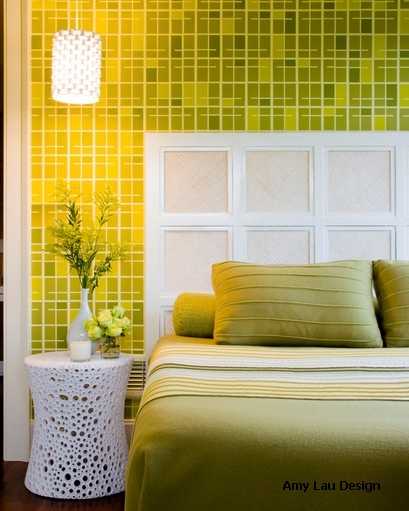 Few different decoration patterns and textures can be harmoniously combines in stunning bedroom decor, but it requires a sense of style, good taste and understanding proportions. Professional decorators and designers demonstrate striking bedroom designs creating complex combinations with bright bedroom colors, mixing various textures and decoration patterns in bold bedroom decorating ideas. Check them out and steel the look.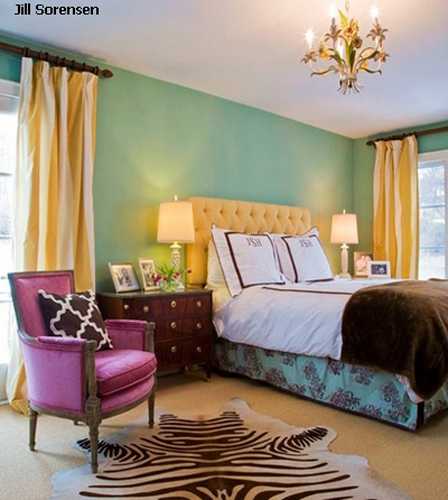 by Ena Russ
last updated: 04.10.2016
and enjoy free articles sent to your inbox