Wood Wardrobe Under Dome Roof Adding Chic to Interior Design

Home Organization

Interior Design Ideas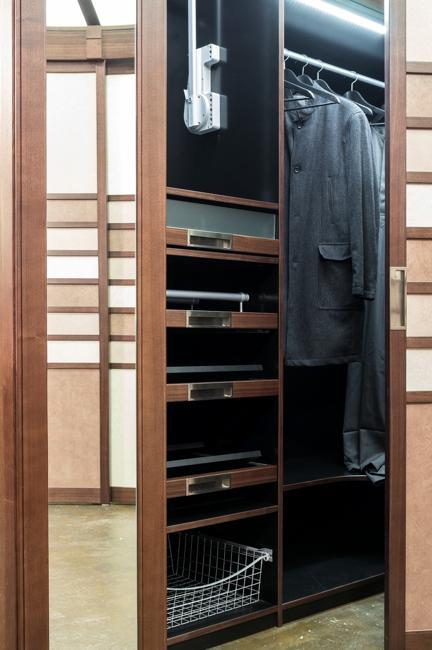 Unique closet design with curved wooden cabinets under the dome roof
wardrobes closets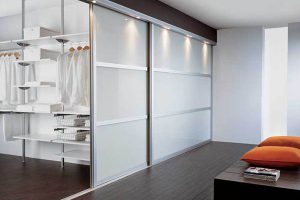 This beautiful wardrobe is made with wood veneer and created to add chic and comfort to modern interior design, providing functional and stylish storage spaces under gorgeous dome roofs. Designed by Lumi, a Russian-Swedish company, located in Moscow, the wood wardrobe is elegant, unusual and very attractive, perfect for creating a stunning dressing rooms or walk-in closets.
The Dome wardrobe is made of poplar wood veneer that gives a natural feel to modern interior design and bring comfortable brown colors into dressing room decorating. The unique wardrobe utilizes round spaces and dramatically improves functionality of spaces with dome-shaped roofs, offering convenient storage furniture with drawers and organizers that maximize unique round spaces.
Solid wood and frosted polycarbonate dome ceiling design look amazing, enhancing interior design with this beautiful structure. The combination of wood and polycarbonate allows to create a beautiful wardrobe Lumi while keeping your dressing room or walk-in closet design look bright and airy. Domed ceiling designs bring natural light and create a spectacular decorative lighting effect.
Modern wardrobe and walk-in closet design trends
21 smart storage and home organization ideas, decluttering and organizing tips from experts
Wood wardrobe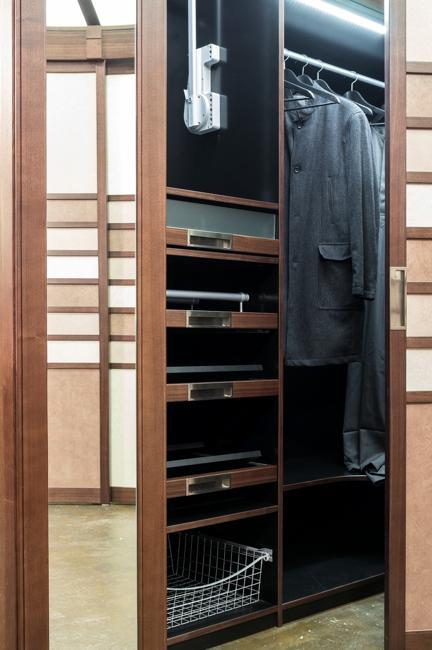 This dressing room design is enriched with portable shelving units for storing shoes, comfortable trouser hangers and drawers for small accessories.
Rounded storage spaces look impressive, contemporary, luxurious and stylish inside and outside. Poplar veneer add a natural feel to contemporary cabinets and shelves which can be tinted in different colors for various types of wood.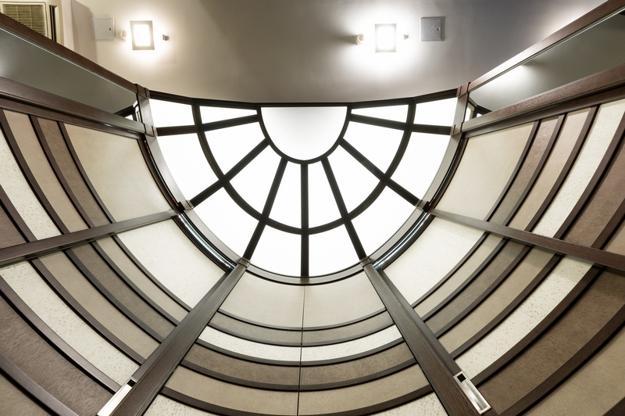 The veneer material is fire-resistant and created by using unique eco-friendly technology from natural poplar wood and natural dyes.
33 storage ideas to organize your closet and decorate it with handbags and purses
Modern walk-in closet design ideas, stylish home organization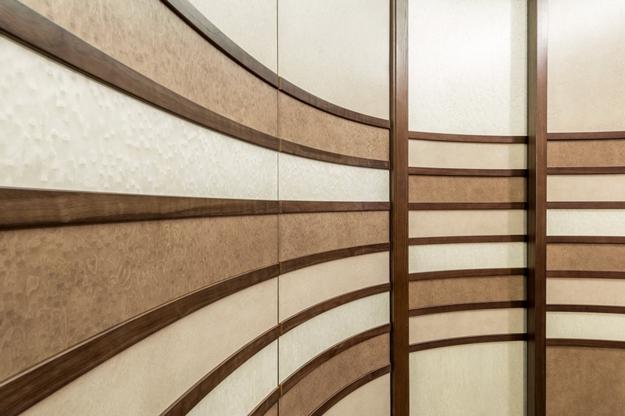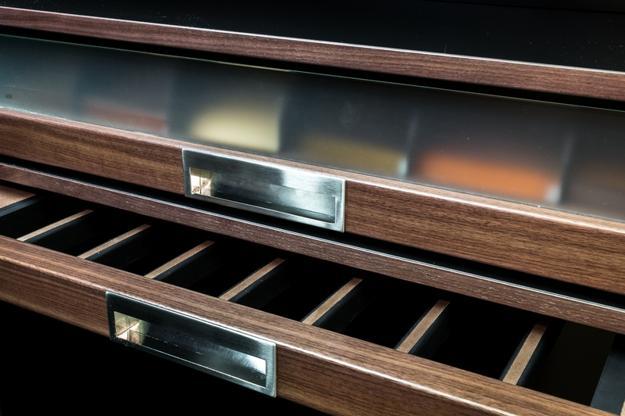 More from storage furniture

The Geometric House is the design by Kagan Taylor and Justin Rice of Knowhow Shop. Located in Los Angeles, the small...
and enjoy free articles sent to your inbox