Californian Geometric House, the Design for Knowhow Shop Studio

Interior Design Ideas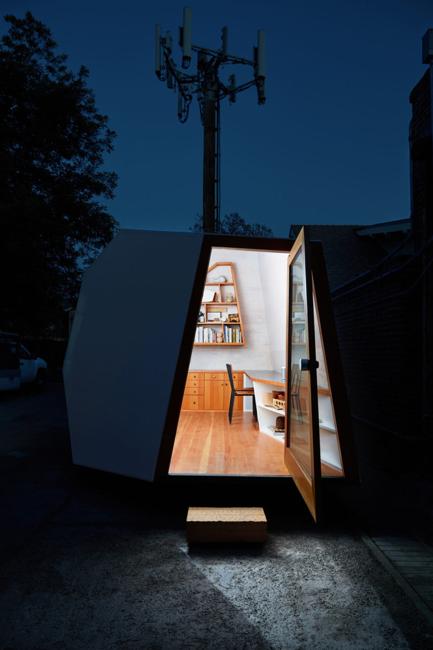 Small space for the studio
storage furniture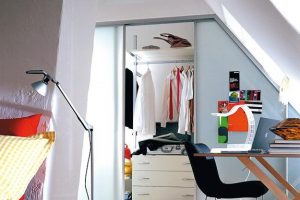 The Geometric House is the design by Kagan Taylor and Justin Rice of Knowhow Shop. Located in Los Angeles, the small house design features a sophisticated geometric form offering a contemporary space for the studio. This inspiring and attractive house is an excellent idea for a separate office or an art studio away from a home structure. The small house design showcases the designers' creative abilities and innovative, contemporary design. The Lighthouse is built like a piece of modular furniture. The faceted facade and the door with no right angles add to the originality and appeal.
The geometric elements of the house design create a visually dynamic sight producing a futuristic effect. The walls are built from lightweight prefabricated panels. The skylight takes inspiration from traditional boatbuilding and car sunroofs. The interior design is space-saving and functional. 154-square-feets look bright and comfortable with the skylight, glass door and window. The daylight fills the interior with energy and makes the room appear bright and spacious.
Creative and cheap ideas for small house designs
Lighthouse design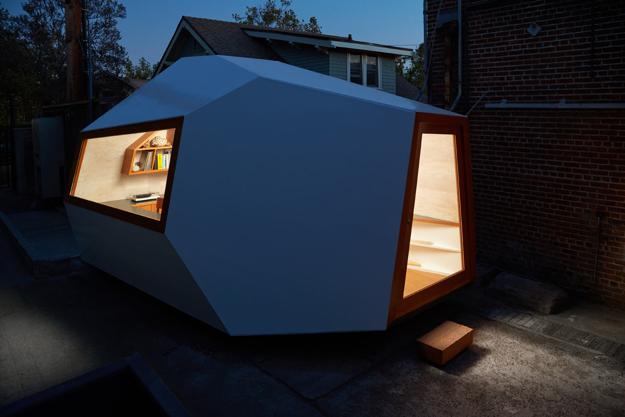 Light wooden panels that cover the walls increase the contemporary appeal and brighten up the small space. The wood floor and storage cabinets add an attractive contrast to the interior design. Countertops and shelves line the perimeter for creating open workspace storage featuring the built-in cabinets and angled wall shelves under the skylight.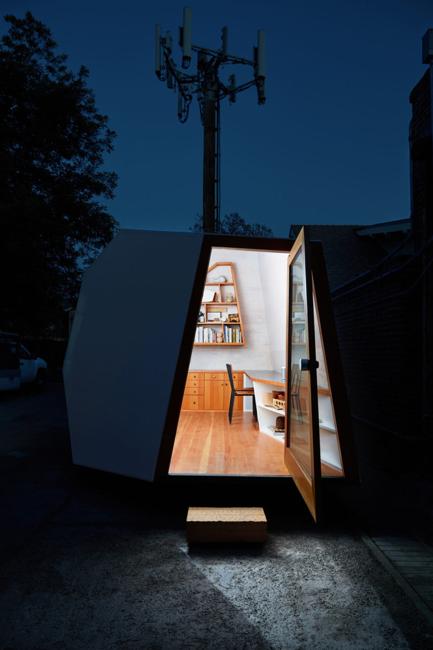 The little house is resting on industrial casters which allow moving the structure around the yard.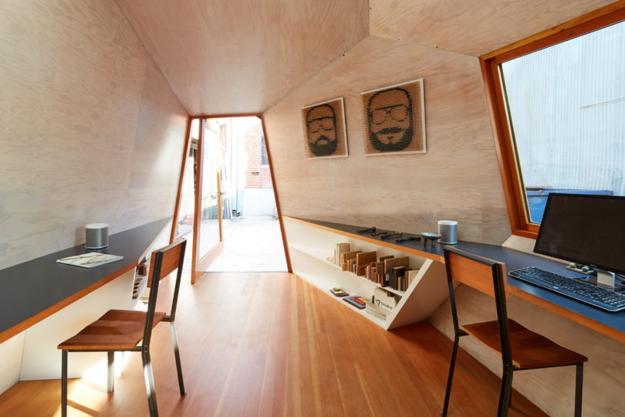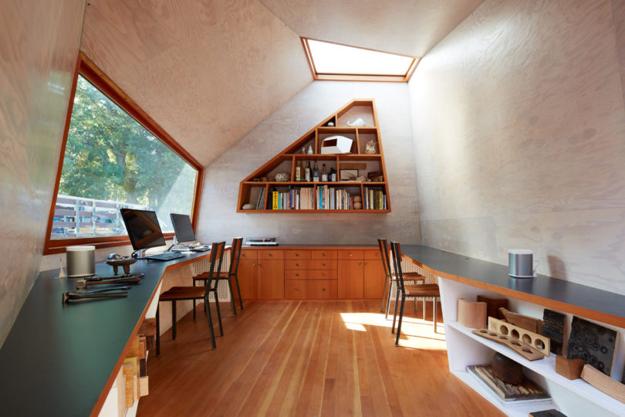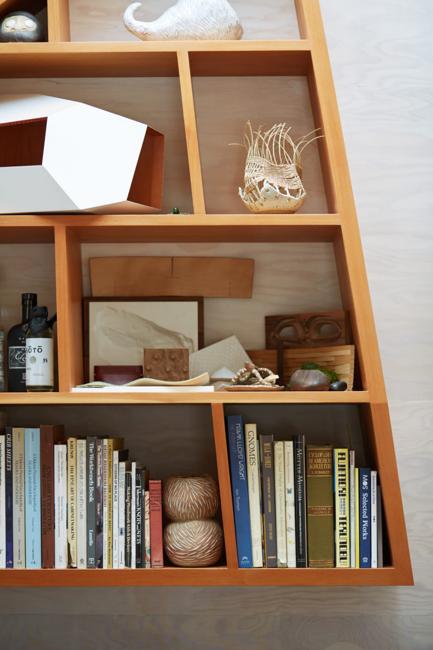 Photography by Stephen Schauer, Nephew LA

It is possible to find enough space for a small bedroom even in a tiny apartment or home. Here are smart...
and enjoy free articles sent to your inbox