5 Creative and Cheap Ideas for Small House Designs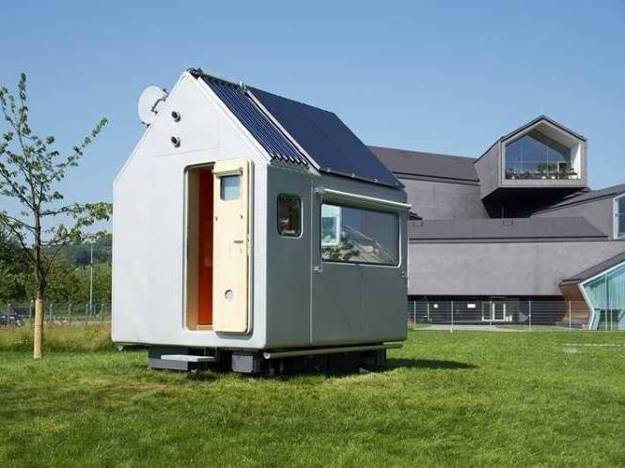 Small house design in Germany
Small house design ideas are an interesting theme. Architects and interior designers create fantastic small spaces for green living, which save money, protect the environment and allow pleasant, simple and stress free lifestyle. Lushome collection include truly small homes that are impressively functional and attractive.
A small house design can earn you money, like the 100 sq ft small home designed in Edinburgh, Scotland. The Eco Cube has a tiny living room, dining area, kitchen, washer and dryer, closet, full shower, toilet and full-sized bed, and offers very simple, space saving and cheap ideas for all who need to live in small homes.
Space saving house design design creating charming small homes
5 exotic small homes offering functional small spaces to sleep and eat
This small house is designed by Dr. Mike Page of the University of Hertfordshire, founder of the Cube Project, an initiative created to prove that a person could live a comfortable, modern existence with a minimum impact on the environment. The small home has solar panels, and can earn up to $1,600 a year through the UK feed-in tariff.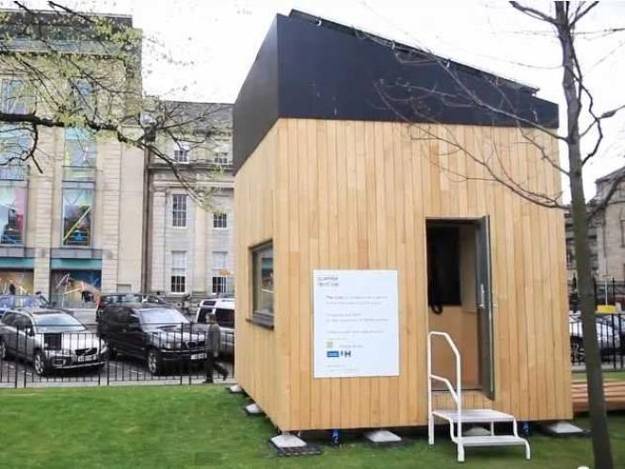 The Little House design is envisioned by Dee Williams. The cost is about $10,000 to build. With a propane tank for heat and solar panels for electricity, it is cheap to maintain.
The small house in Olympia, Washington is the result of an eye-opening trip to Guatemala and downsizing the home from 1,500 sq ft to 84 sq ft. She moved out of her big house, built a small one from scratch, and parked it in her friends backyard.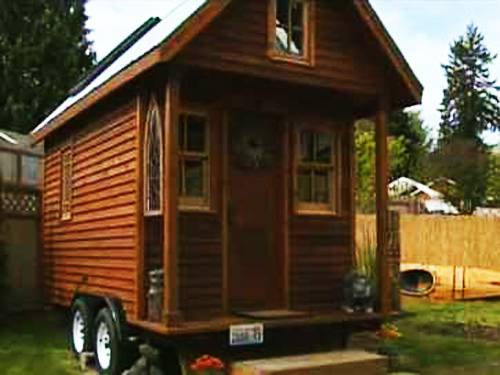 This 89 sq ft house with an entertainment area is built in Sebastopol, California by Jay Shafer, the founder of the Tumbleweed Tiny House Company, which constructs small homes ranging from 65 to 874 sq ft.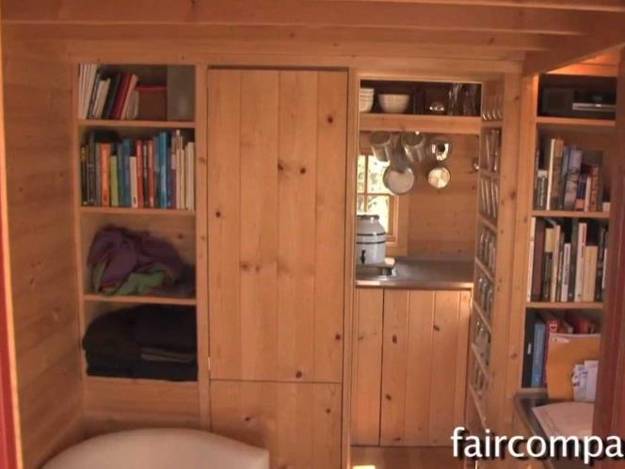 This eco friendly, contemporary and attractive tiny house design is envisioned by a famous architect Piano turning his attention to small homes. The Diogene house design is built for German furniture company Vitra. The house, constructed of wood and aluminum paneling, collects, cleans, and reuses water. The small home supplies its own power, and features photovoltaic cells and solar modules, a rainwater tank, a biological toilet, and natural ventilation.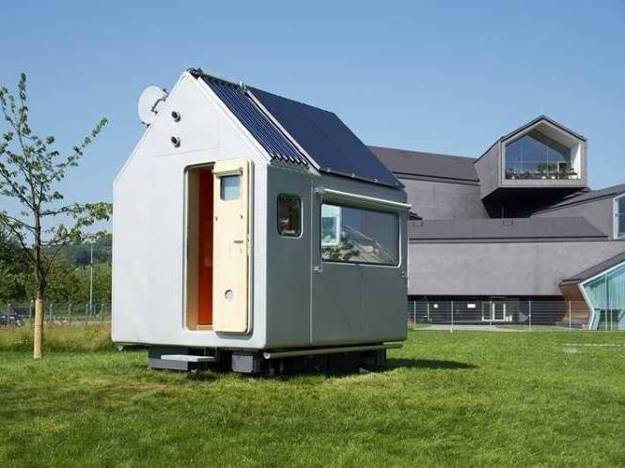 Architect and designer Marco Pierazzi saw the potential in an abandoned, one-room alleyway small house just steps from Roman landmarks. He bought it, fixed it up and lived there with his wife until their child was born. Now Pierazzi rents what this small house offering a convenient place to stay on a Roman holiday. The tiny house design provides all the comforts of traditional homes. It has a full kitchen, a bathroom with a shower, a small lofted sofa bed, and an LED TV.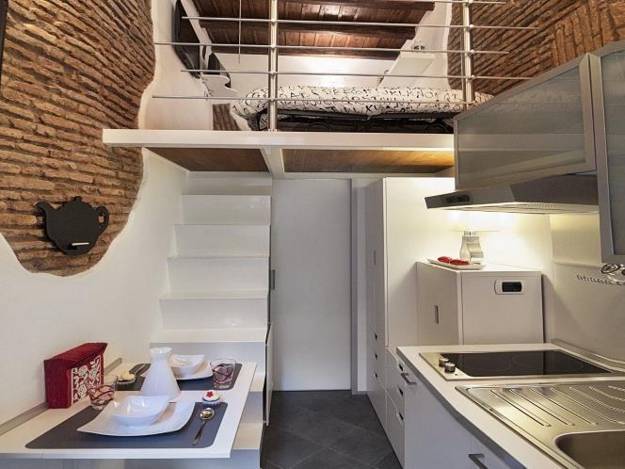 Modern interior design ideas offer fantastic solutions for small spaces. Simple and effective, space-saving ideas add fun to decorating small apartments...