Space Saving House Design Ideas Creating Amazingly Cute and Eco Friendly Small Homes

Money Saving Tips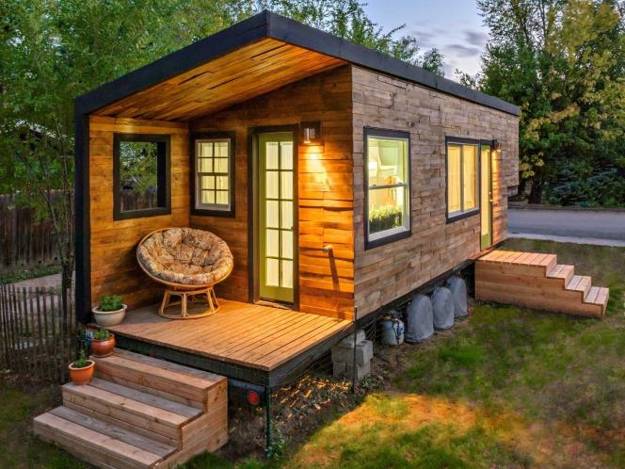 Beautiful small house design by architect Macy Miller
DECORATING SMALL APARTMENTS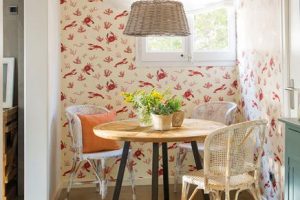 Small spaces are a hot topic and the big thing in real estate. Rising housing costs, overpopulation, desire to travel and Green living concepts encourage people to create amazing solutions for small homes, think smaller and enjoy stress-free lifestyle. Lushome presents a collection of amazingly attractive, cheap and eco friendly small house designs that are functional, easy to maintain and comfortable.
Small house design ideas define an interesting trend in architecture and interior design. Architects and designers have taken to the tiny home movement with enthusiasm, creating beautiful tiny house designs that make small spaces as efficient, warm, inviting and livable as possible. Here is a collection of the smallest homes on the planet designed and built around the world. Some of these small homes feature wheels and allow to travel in comfort.
These small homes have bedrooms, bathrooms, kitchens and efficiently designed storage spaces. Some of small house designs are so tiny that can be parked on backyards. Simple and comfortable, featuring eco friendly and energy saving features, these small house designs are easy and cheap to maintain.
25 small bathroom remodeling ideas creating modern bathrooms and increasing home values
Small garden house design with beautiful views
Small house design ideas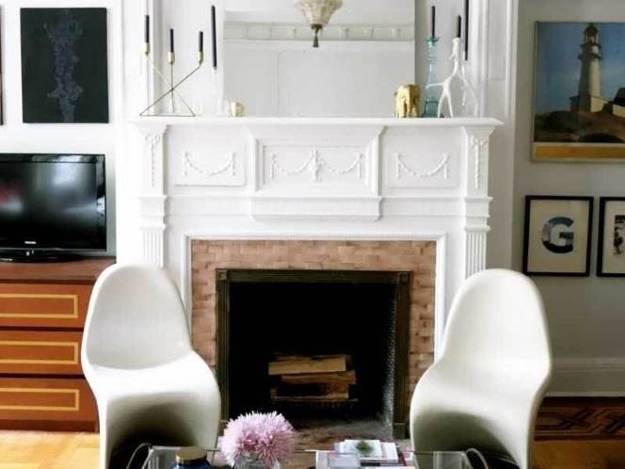 A former ship captain's home offers 350 sq ft living area in Brooklyn, New York.  Using small room furniture instead of full-size home furnishings creates beautiful studio apartment. The space was formerly the parlour of a ship captain's home from the 1800s. Space saving interior design features the original crown moldings, elegant brick fireplace and large windows.
An interchangeable house design is created in Hong Kong and features 330 sq ft living area. Designed by architect Gary Chang the small home turned the small apartment into a sleek and efficient living space with 24 different room combinations, including bathrooms, kitchens, living rooms and even a guest bedroom area. It is possible to make living in a closet-sized home comfortable and interesting.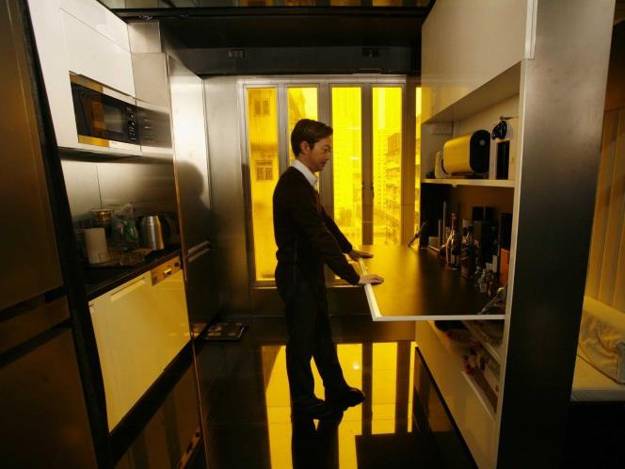 A small 196 sq ft home was built for less than $12,000 in Boise, Idaho by architect Macy Miller. A full-size home was turned into a tiny one for two people and a dog. The small home, which sits on top of a flatbed trailer costs about $11,500. The most expensive component is the composting toilet — about $2,000 — which uses barely any water.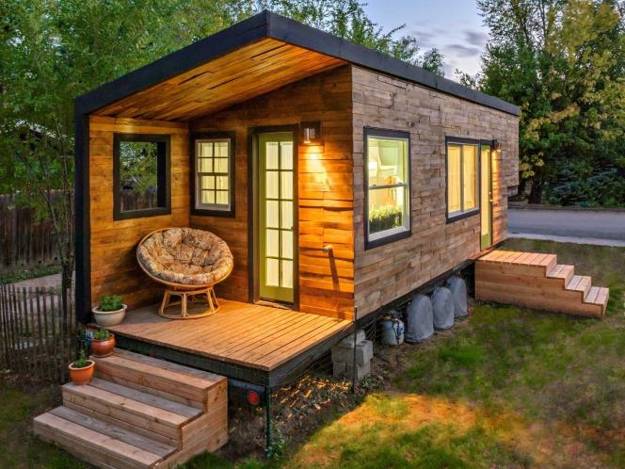 This small house on wheels features 124 sq ft living area home with a sleeping loft. Colorado couple Christopher Smith and Merete Mueller began building their home back in 2011. The small house has a small galley kitchen, a bathroom, and a sleeping loft nestled between the floor and the 11-foot-high ceilings. For storage, the couple makes use of a small closet and two built-in bookshelves, and works from a built-in desk made from a reclaimed hardwood table.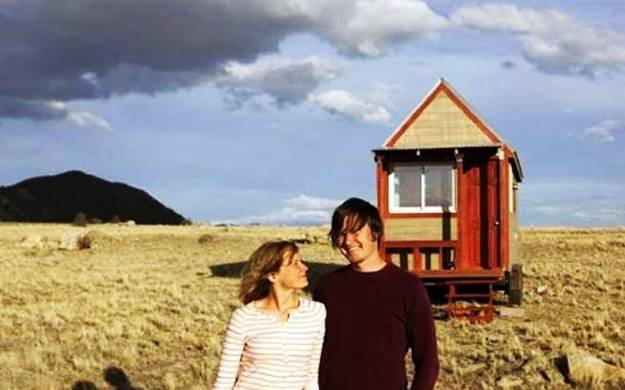 This tiny mobile house offers a nice way to travel around US and Canada. Zach Griffin and four friends decided to take an epic, cross-continental ski trip, and built a 112 square-foot mobile pod house where they lived for six week on the 14,484 kilometres long trip. The tiny house has bunk beds that come down from the two-person sleeper loft, and a pull-out sofa bed. The skiers relied on the kindness of hostels and strangers for bathrooms, as the pod has none. The small house has electricity, a generator, a toaster oven and propane stove.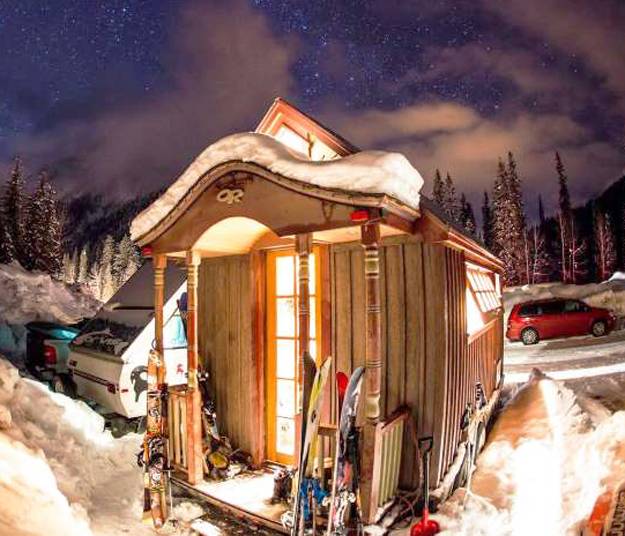 This beautifully designed 104 sq.-ft. home is located in Seattle, Washington. Chris and Malissa Tack built it after they decided to leave their complicated lives behind and make a clean break, starting with a small and simple house design. The small home has cut their living costs substantially, and they predict it will be paid in full in just two or three years. The house design features a kitchen, living and dining areas, bathroom, storage area and sleeping loft.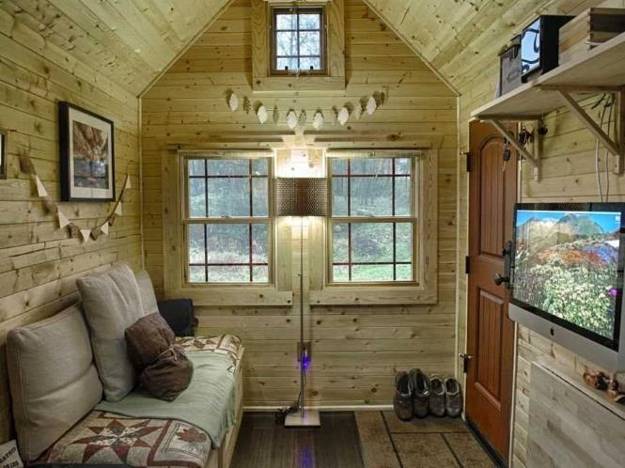 Modern house design in Japanese style celebrates the functionality and elegance of minimalism. Airy, bright rooms look inviting and comfortable. Natural...