5 Exotic Small Homes Offering Functional Small Spaces to Sleep and Eat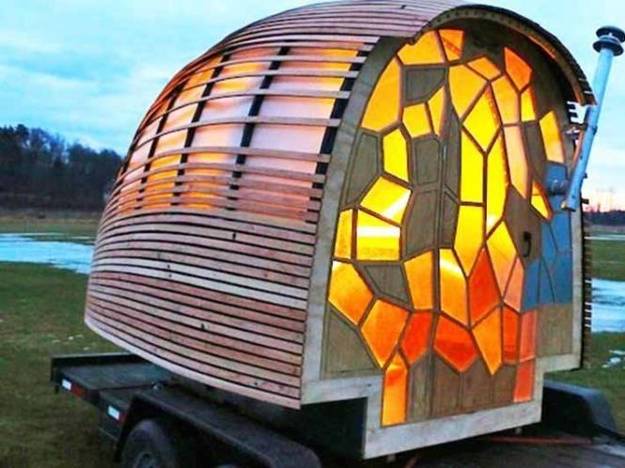 Colorful and eco friendly house design in Vermont
Very small homes look exotic and interesting. Tiny living spaces and DIY small house design projects amaze and surprise. Lushome presents the smallest homes which are unique, functional and unusual. They feature eco friendly design, help save money and allow to travel, offering rest in simple and unpretentious style.
A small home built on the top of a tricycle is about 33 sq ft. It can be folded up and feature wheels allowing to travel. Peoples Architecture Office and Industrial Design Office in Beijing designed and built a polypropylene mobile home. The small house design is foldable accordion-style. The small house design is expandable. The home can be attached to similar modules to create large living spaces or to portable gardens to give the appearance of a yard.
Facilities in the house include a sink, stove, bathtub and water tank. This small house design demonstrate lots of creative space saving ideas. All furniture pieces are convertible. The bed becomes a dining table, the countertop transformed into a bench for seating, and all furnishings can fold up into the front wall.
Space saving house designs creating inexpensive and comfortable small homes
5 creative cheap ideas for small house designs
Tricycle house design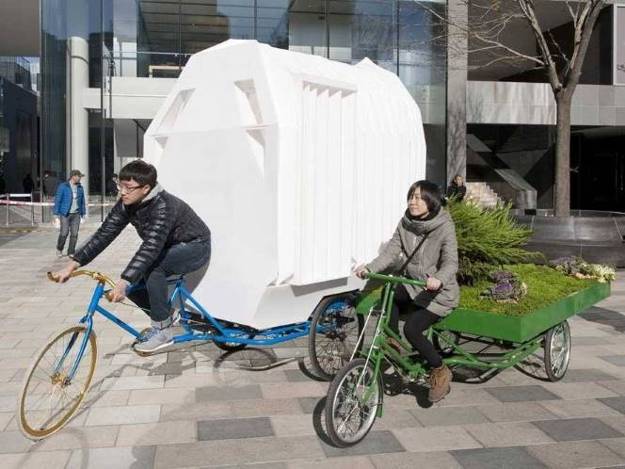 Small eco homes on wheels
This house design is created to provide an eco friendly living space and to give back to the Earth. A 70 sq ft small home is located in Poultney, Vermont. In a renewable energy and Green design class at Green Mountain College, a group of students designed a stunning, bright and creative mobile shelter that is efficient, functional and eco friendly.
They called their home OTIS, Optimal Traveling Independent Space. The solar-powered dwelling is made of all reclaimed materials. The small home has a sleeping area. Its Green design has the ability to collect and recycle rainwater.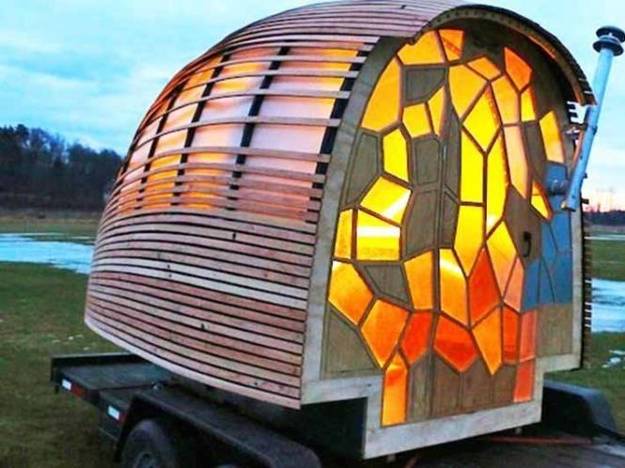 Tiny antique house design
The smallest house in the UK features about 60 sq ft and is located in Conwy, Wales. Known as the Quay House, this extremely small home painted red color is the smallest house in the country and has actually become a tourist attraction. The small house has been occupied by various people since the 16th century. The house has room for a stove, water tap, bed, and bedside storage.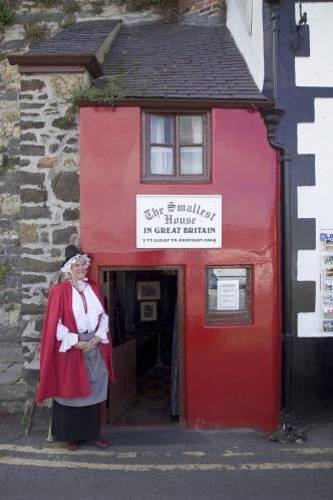 Narrow house design
An extremely narrow house design is developed in Poland. This 46 sq ft apartment in Warsaw is just five feet wide. Polish architect Jakub Szczesny sandwiched the small home in an alley between two other buildings. With no windows and a small kitchen, eating area and shower, this apartment is as small as it can be.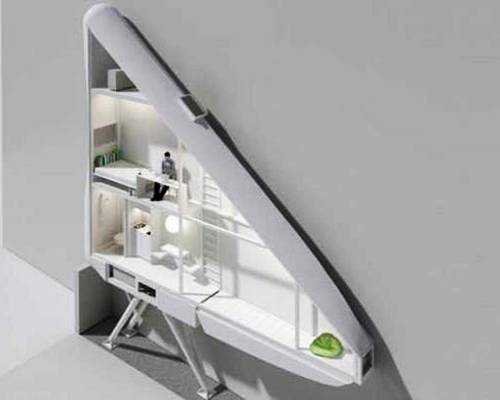 Original bike camper
A 15 sq ft portable small home or a shelter on wheels is powered by a wind turbine. It was built in Black Rock Desert, Nevada. Designer Paul Elkins needed a convenient and eco-friendly way to get around during the Burning Man Festival, so he designed a wind turbine-powered bicycle camper that functions as a bedroom, living room and kitchen. The small cabin is equipped with a solar-powered oven, but has no bathroom.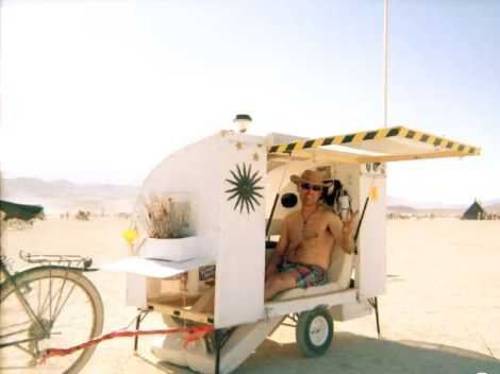 It is possible to find enough space for a small bedroom even in a tiny apartment or home. Here are smart...